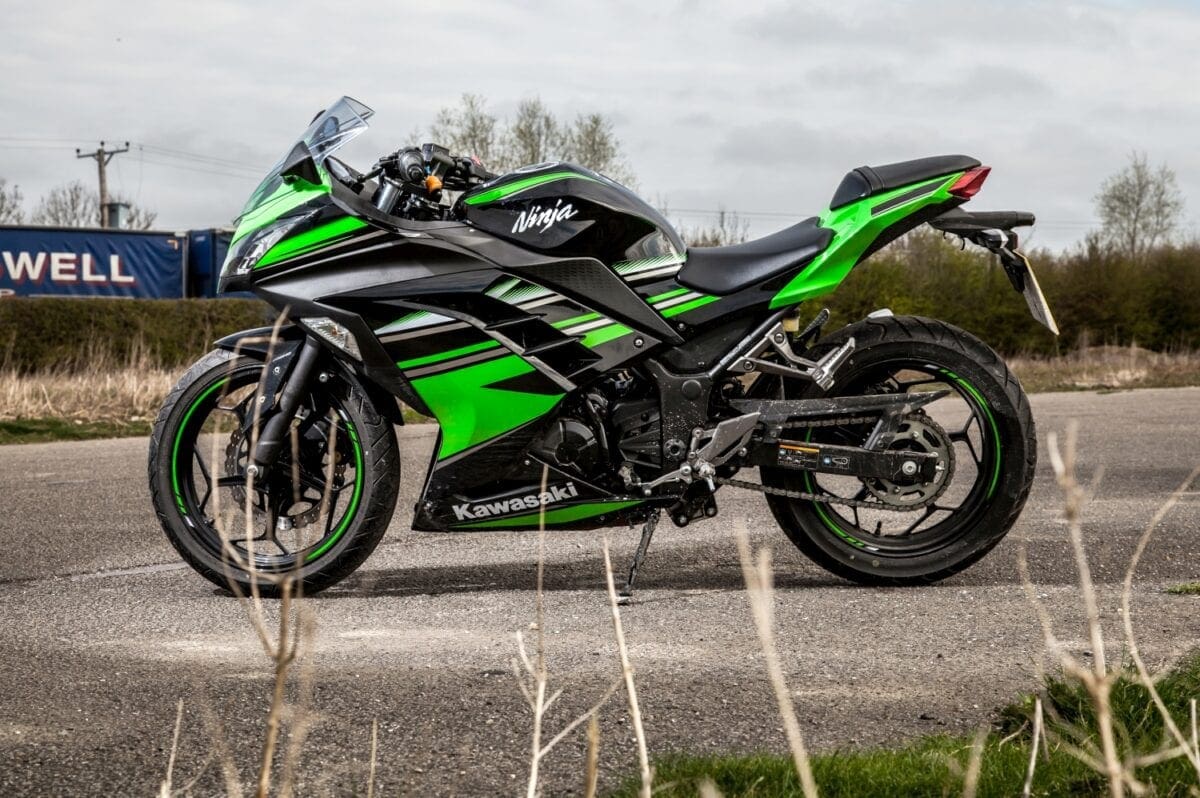 Kawasaki Ninja 300
Versatile sportsbike that punches well above its weight
Kawasaki has a knack of designing great-looking sportsbikes, and the Ninja 300 is no exception. Our test bike came in the black and green Kawasaki racing colours, looking fast and furious.
Engine
I can't really fault the performance of the Ninja's 296cc, two-cylinder, four-stroke, liquid-cooled engine, which pumps out a claimed 39bhp at 11,000rpm and reaches the peak torque figure of 27Nm at 10,000rpm. The power peaks are at the top end of the rev range, so you have to make the engine work that bit harder to get the most out of it: if it isn't screaming, it isn't giving you all it's got in the reserves.
For anyone stepping up from smaller capacity bikes, this level of power opens the doors to a whole new realm of fun. For those taking a step down the cc ladder, there's still enough power for a spirited ride on most roads, but you have to plan your overtakes and acceleration a bit earlier as the power isn't as instant as on bigger machines.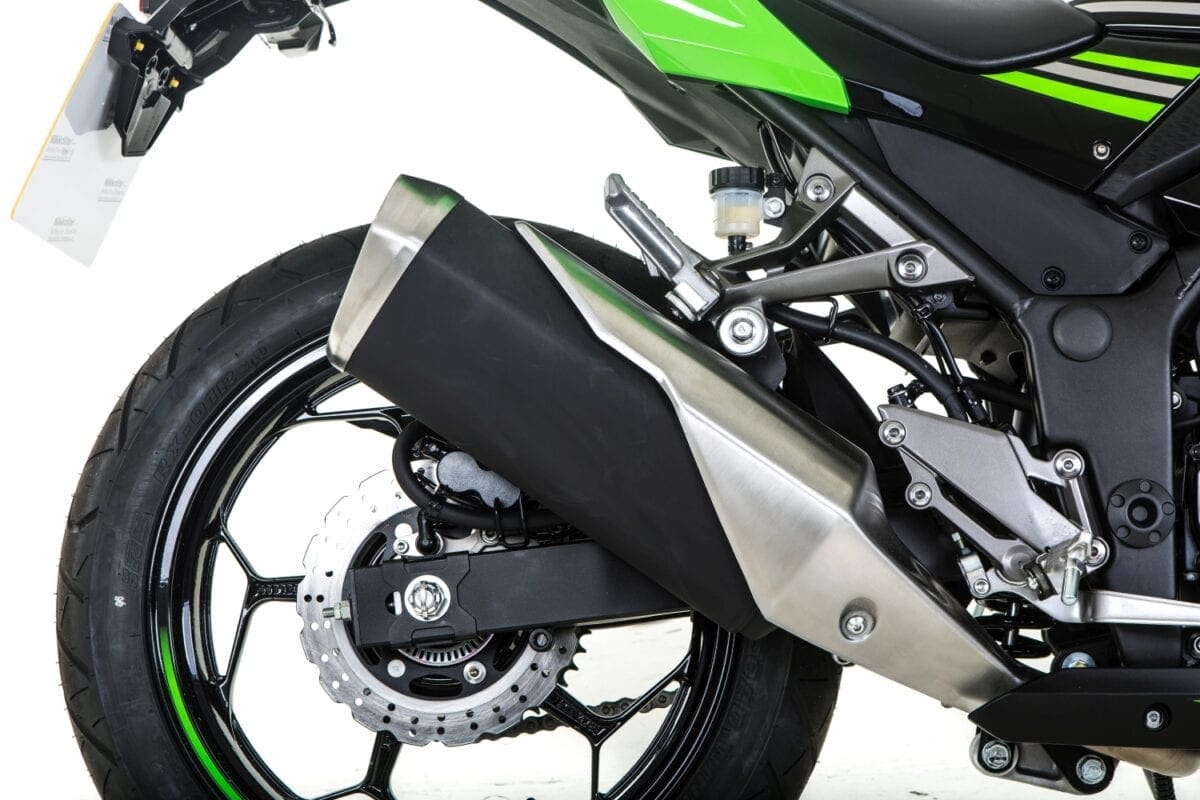 Handling
In the true spirit of sports bikes, the Ninja 300 is pleasantly light, agile, and lots of fun to ride. The riding position is very relaxed for a sportsbike, but it's easy to tuck in and get your head down if you want.
The short wheelbase and the steep fork angle help make steering very responsive and light. I took the bike on a track training day and although it lacks the acceleration and top speeds of bigger bikes on long straights, in corners it was easily faster than many others.
Kawasaki has got the suspension pretty much bang on with the Ninja: it's firm without feeling uncomfortable and deals with poor road surfaces surprisingly well. There is very little front dive under heavy braking as you'd expect from a sporty bike.
The brakes are perfectly adequate for the weight of the bike. It would have been nice to have an adjustable brake lever to allow for different hand sizes, but other than that there's little to be criticised.
The only thing that I struggled with a little bit were the mirrors. As is often the case with sports bikes, the streamlined design makes them pretty, but slightly too small and too close together to clearly see everything that's going on behind you.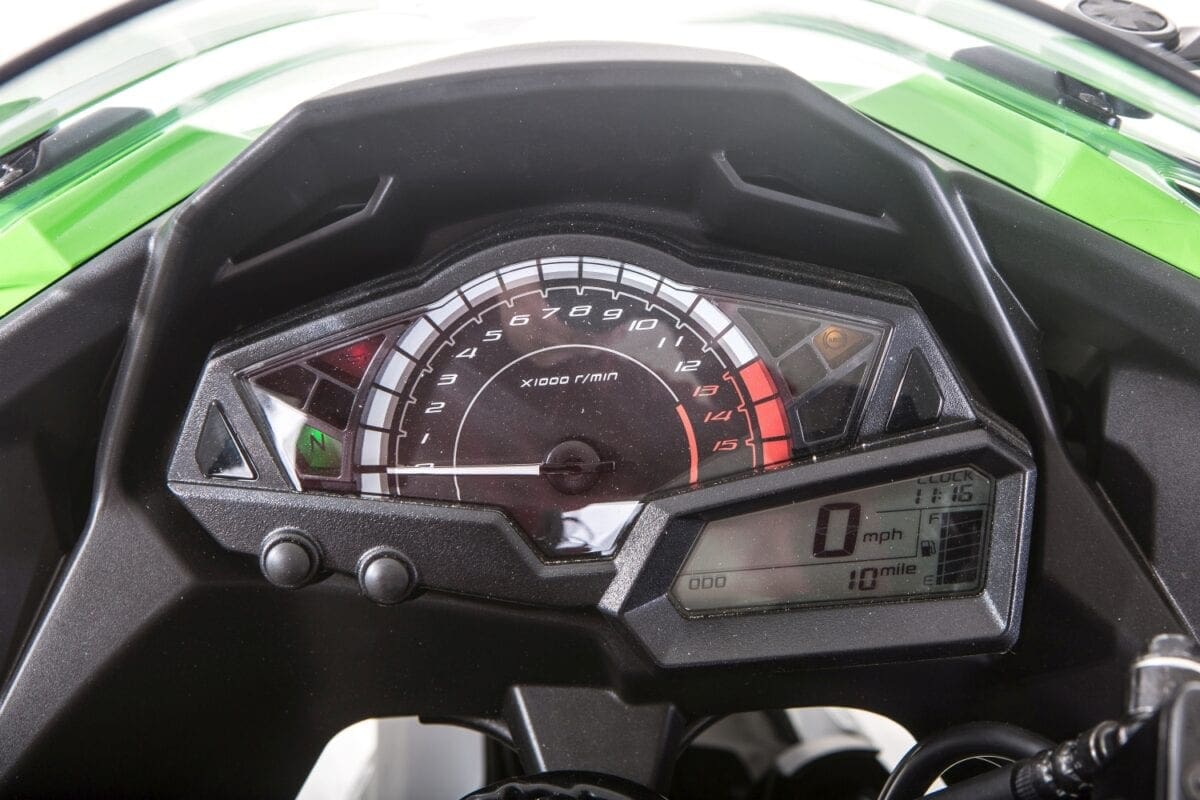 Should I buy one?
If you like sports bikes, and you have an A2 licence, then the Ninja 300 is a very interesting prospect. It offers a lot more power and performance than A1 licence-friendly bikes, without becoming too big and bulky. There are plenty of options in this licence category, so test-riding a few bikes is always a good idea, but you might be pleasantly surprised by this one.
Spec:
ENGINE: 296cc, two-cylinder, four-stroke, liquid cooled
POWER: 39bhp at 11,000rpm
TORQUE: 27Nm at 10,000rpm
SEAT HEIGHT: 785mm
KERB WEIGHT: 172kg
CONTACT: www.kawasaki.co.uk
PRICE: £4,899 upwards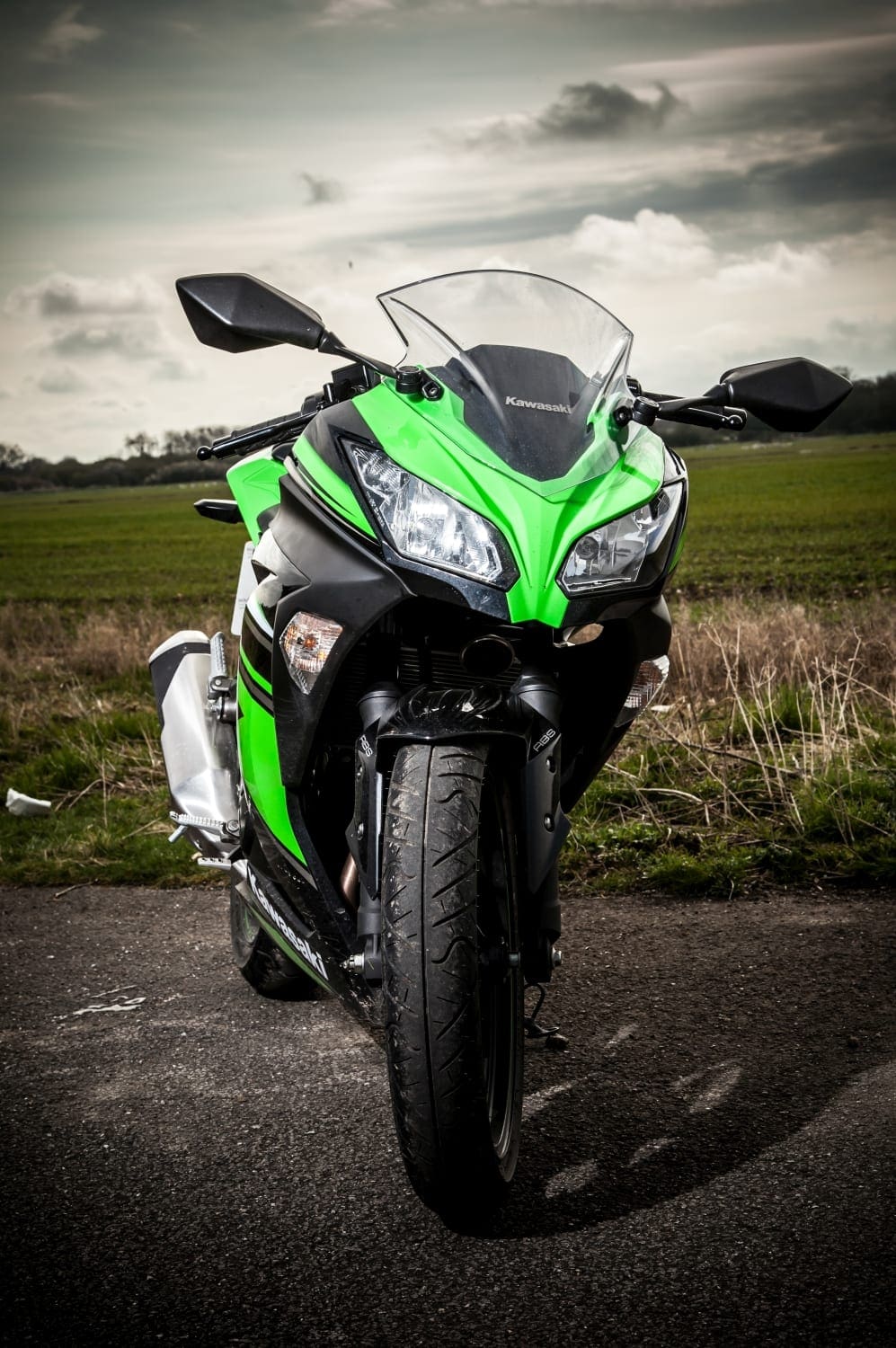 Words: Mikko
Images: Tom Jackson