Oxford XD5 compact disc lock review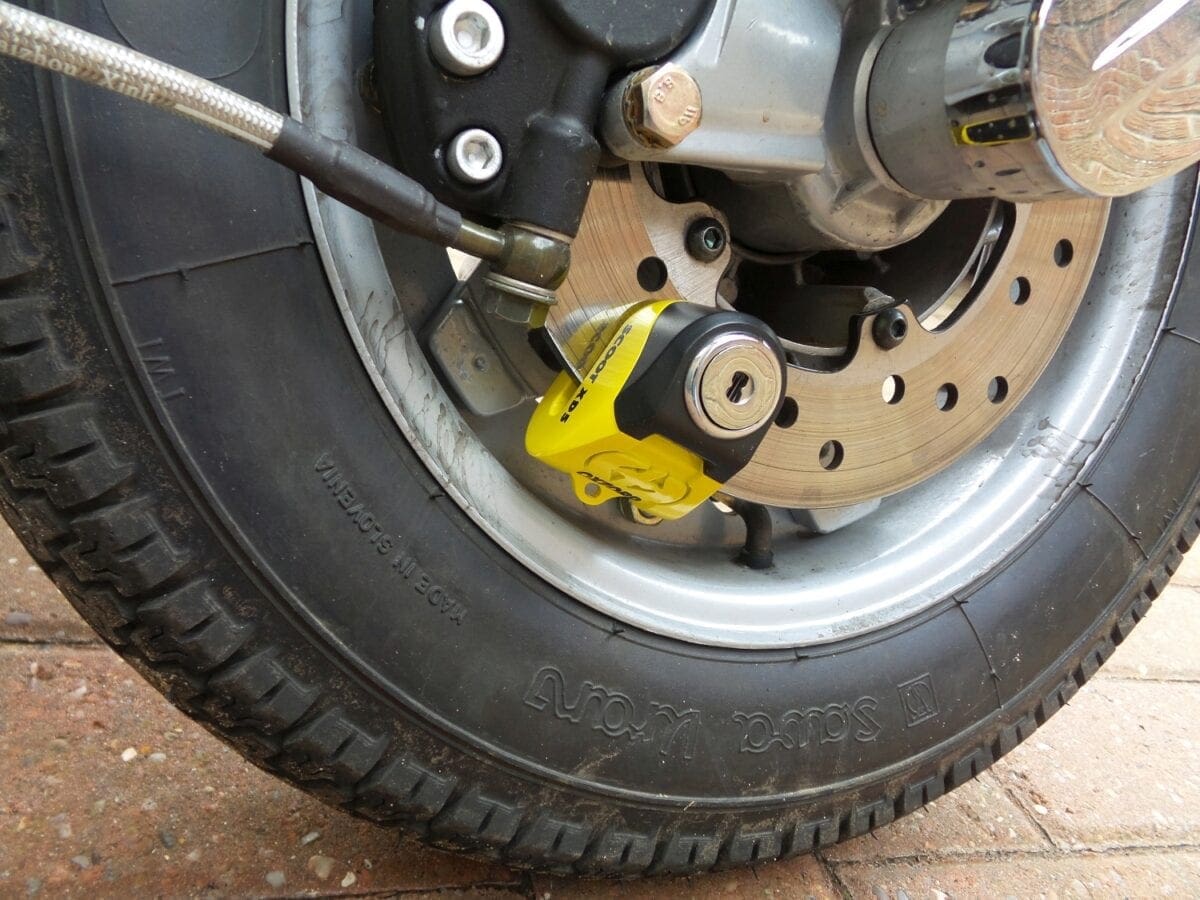 RRP: £24.99
Reviewer: Mau
A good percentage of bike disc locks are too big and clumsy to fit onto smaller scooter models, but Oxford Products XD5 model helps to solve that issue. The small shape and size mean that it is convenient to carry around, meaning your bike can be secured wherever you happen to be.
OxProds claim the twin spar lock chassis gives the lock double strength and is therefore more resistant to cutting. The 5mm lock pin is made out of hardened alloy steel, which also helps with security. It comes with a 'Minder cable' attachment eye, which means that you can hook it up to the OxProds 'Minder cable' which comes with it. Also included are three lock keys – and if you manage to lose all of those, then a replacement key service is available.
The disc lock is quick and easy to use and its universal fit means that it is suitable for most of the smaller bikes plus modern auto and classic scooters models like the Vespa PX Disc, or most of the LML range. It comes in a variety of different colours.
Info: www.oxfordproducts.com