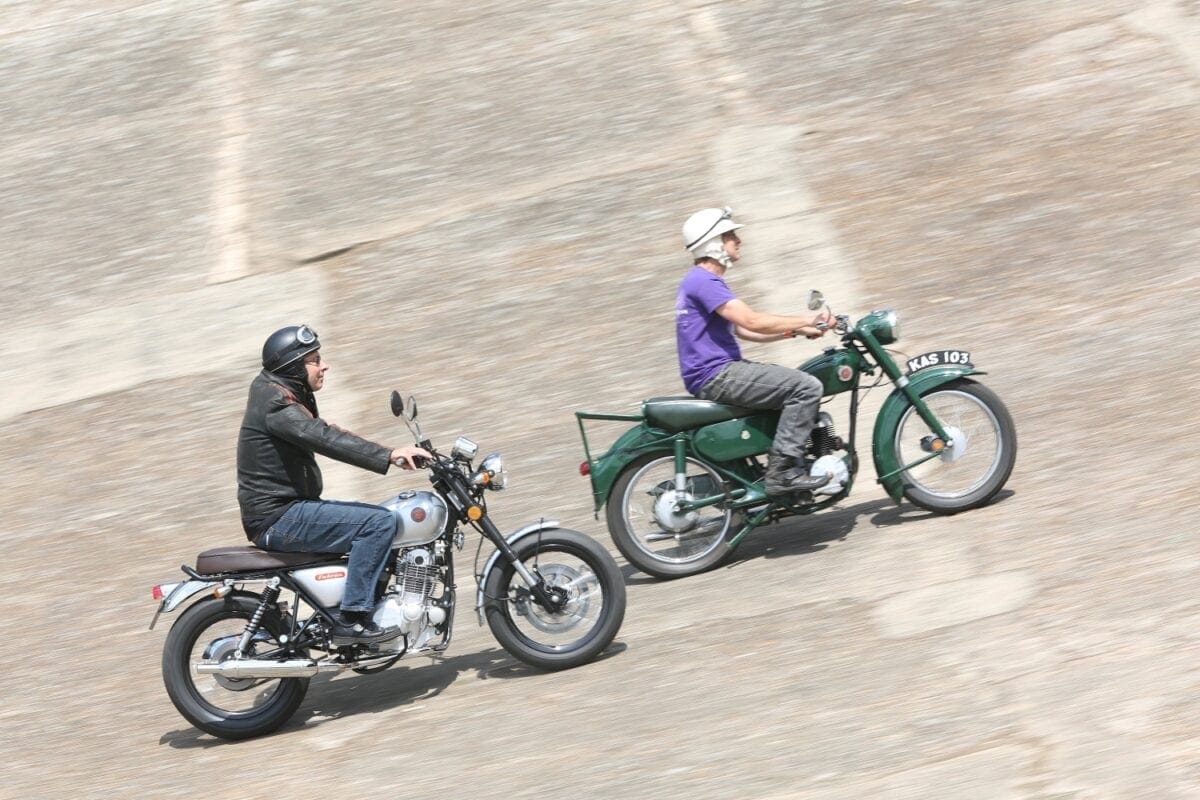 If current sales trends are anything to go by, the future of motorcycling consists of a simple 125 or 250 with retro styling…
'Ooh, it's so cute!' A friend of mine loves the Nissan Figaro, the retro coupe that the Japanese built a few years ago. It's got vaguely 1950s look, and my friend has two of them. But she was exclaiming at the sight of the Royal Enfield Continental GT which I'm running as a long-term test for T&G's sibling magazine MSL. No about it, some people do love the retro look.
In fact, there's more retro bikes on offer than ever before. Take the new AJS Cadwell: Here's a bog-standard 125, no faster than the thousands of other geared 125s out on the road; yet it's been styled like a British cafe racer from the 1960s – black and gold, with a half-fairing and solo seat; it looks as if it could take-off from the Ace Cafe and head up the A1 at a ton plus. Then there's the 125/250 custom category, being pushed by the likes of Mutt and Herald. A 125 fit for Steve McQueen?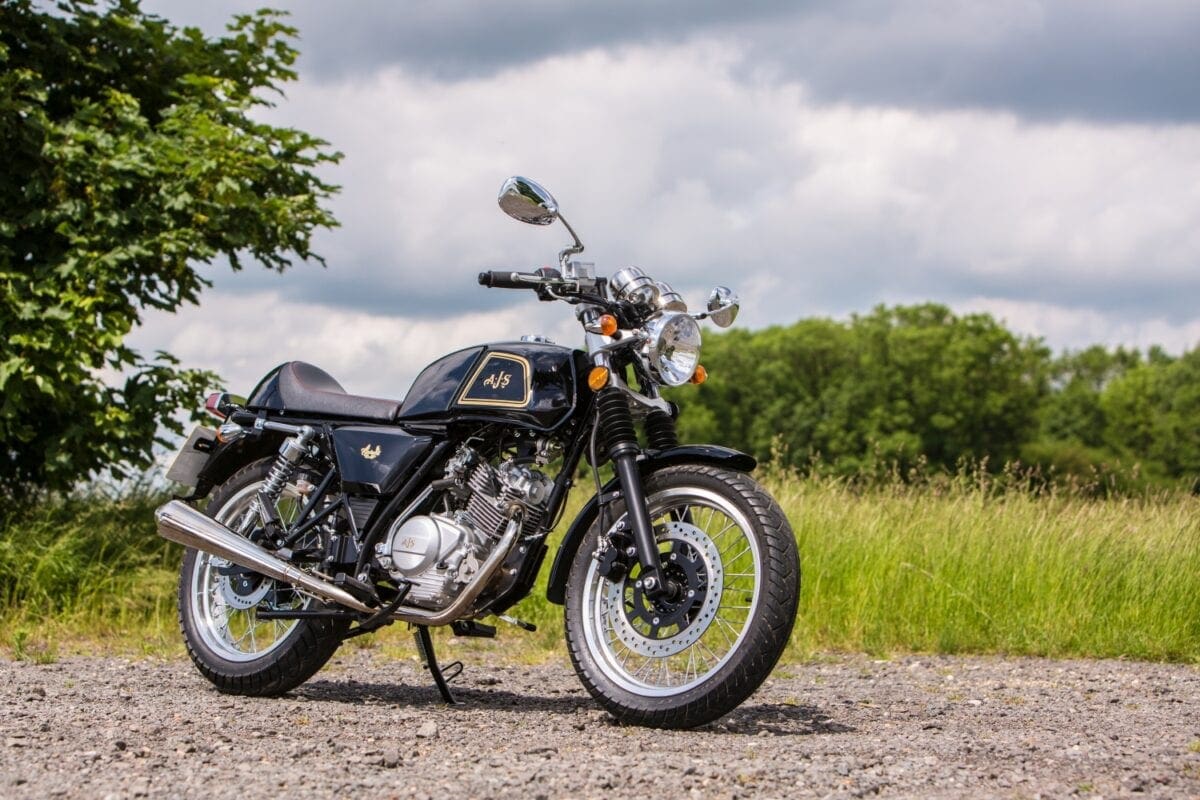 Ten years ago, this would all have been seen as a bit of a joke – a budget bike from the Far East, dressed-up to look like something it isn't. But now there's clearly a market for retro style 125s and 250s which evoke an earlier era, and the Francis-Barnett 250 is a case in point. It's really no more than a quick repaint and rebadge of a Sinnis 250 Retrostar, and to gauge reaction I took it to a meeting of the Francis-Barnett Owners Club. I expected a bit of grumbling about the misuse of a respected old name, but they loved it! One or two even said they'd think seriously about buying one. I suppose when old motorcycling brands are being revived left, right and centre, it's got us used to the idea that they can be applied to something modern.
The Enfield GT certainly suggests the look of an old cafe racer, but it doesn't go like one. With a claimed 29bhp, it's not exactly fast – but that doesn't seem to be bothering buyers. It now accounts for nearly half of Royal Enfield's UK sales, so there are clearly plenty of people out there who like to own something that looks quick, but isn't in real life. The same is true of the AJS Cadwell.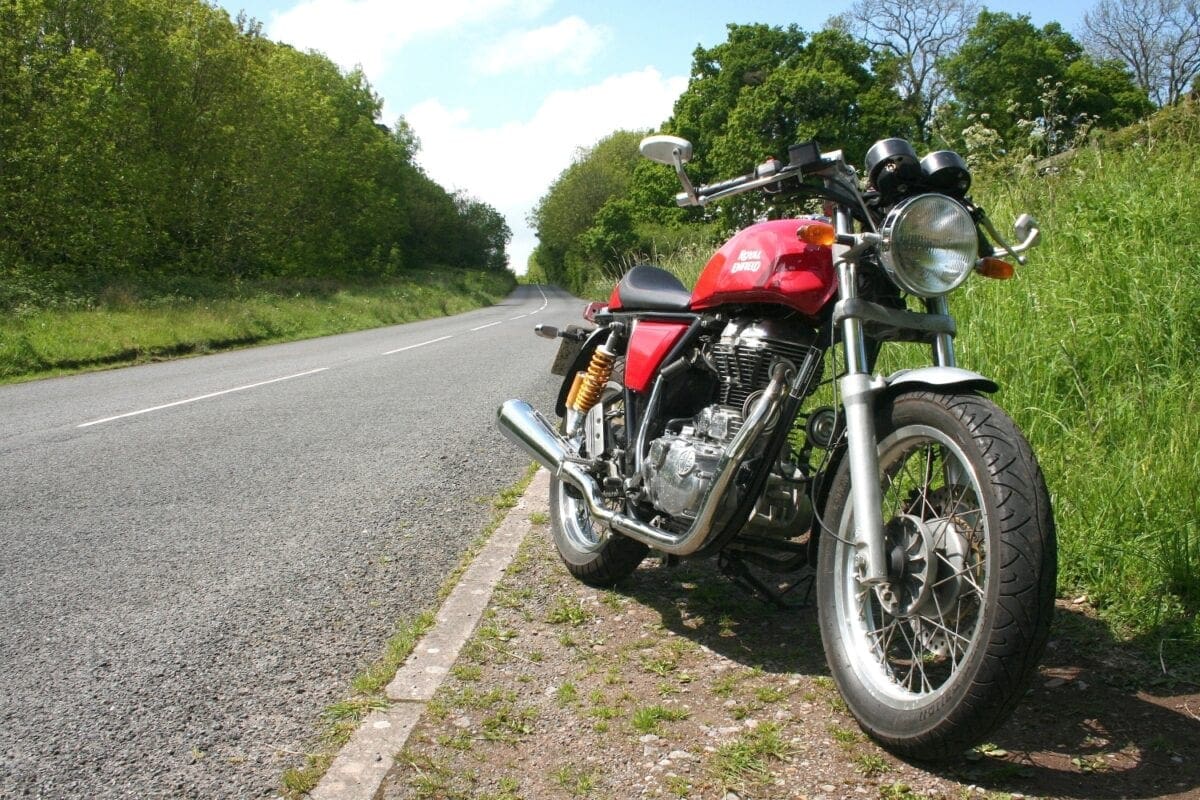 Let's back this up with some hard sales figures. Naked bikes are by far the biggest category of new motorcycles now, outselling the all-conquering adventure tourers by two-to-one, and sports bikes by nearly three-to-one. Of course, not all of these nakeds are retros, but a lot of them are. Britain used to be the sports bike market of Europe, but that's changing as riders look for something less demanding to ride, which will happily pootle along at low speed if needed.
Then there's engine size. We're often told that Brits love their big bikes (and they do), but nearly one-in-three new bikes is now a 125. Back in 2010, we bought 28,000 125s – last year the figure was over 43,000 and it was up by another 10% in the first five months of 2016. We've also seen a more modest revival of the 250 class.
So what can we conclude from all of this? There does seem to be a trend towards small retros, probably (though I'm surmising) bought as weekend toys rather than ride-to-work bikes. Of course, Honda's non-retro CB125 still tops the sales charts, and Lexmoto sells thousands of bog standard bikes to everyday commuters. But there's no denying that retro and custom 125/250s are a new and growing category. I reckon they're here to stay.
Words: Pete Henshaw
Images: Pete Henshaw and Mykel Nicolaou