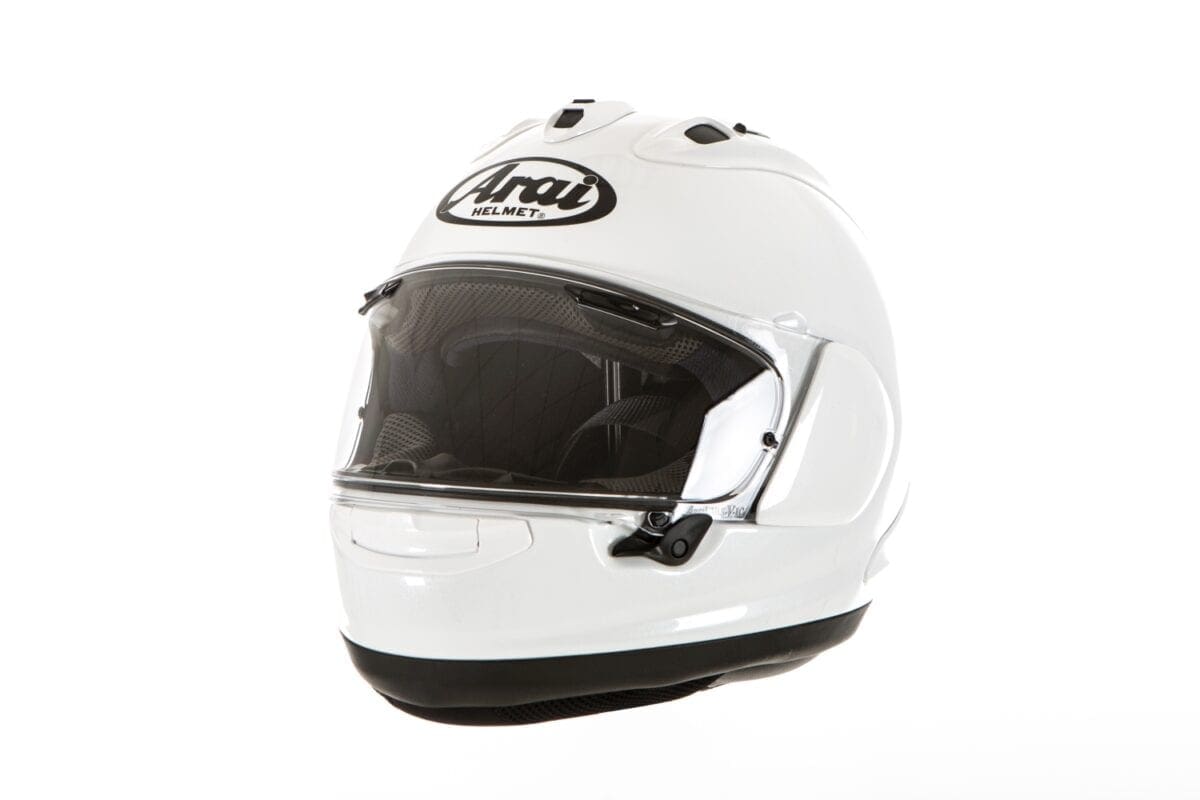 Arai RX-7V helmet review
RRP: £499.99
Reviewer: Mikko
The RX-7V is the top of the range helmet from Arai. It looks great, fits perfectly, and comes from a long line of quality helmets. It's an expensive lid, but it's probably the best I've had.
With full face helmets, I want good ventilation, and the Arai doesn't disappoint in this regard. There are three vents at the top, two small ones in the visor and one in the chin. Open all of them and you'll get plenty of fresh air flowing in. They are all easy to use with gloves on once you get the feel for them.
The RX-7V has been designed with racing in mind, so the protective qualities of the lid have been well thought through. The helmet achieved 4 out of 5 stars in the SHARP (Safety Helmet Assessment and Rating Programme) test that measures the protective qualities of motorcycle helmets. The lining is washable and removable, as you'd expect in a quality lid like this. It also feels nice and soft with no seams or bumps hampering comfort.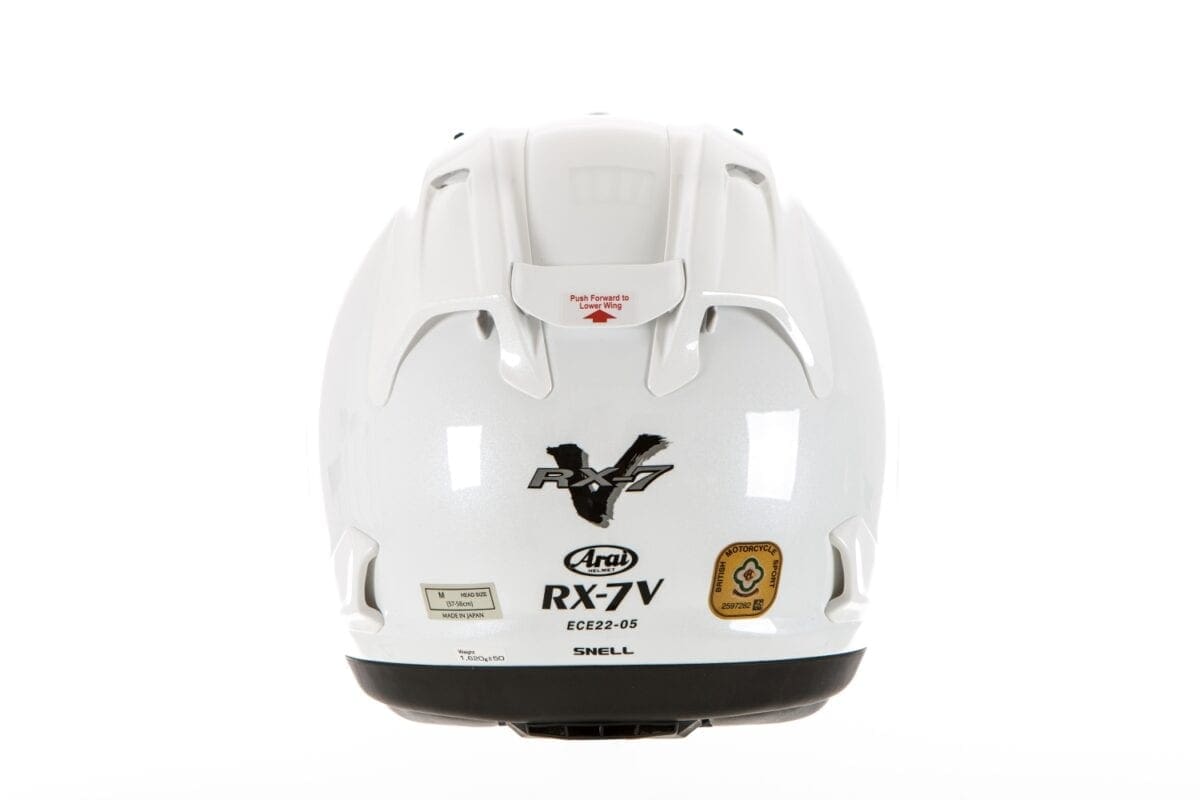 The fit is perfect for my head shape. When I first put the helmet on, it felt like I had worn it for months. There was no 'wearing-in' period, the lining is plush and soft and there's just the right amount of pressure so that the helmet doesn't move around, but doesn't press your head either.
The strap has a traditional double-D buckle. The helmet weighs 1.6kg, comes in sizes XS-XL, and in addition to plain white and black it's available in various graphics.
This has rapidly become my favourite helmet because of the fit, comfort and the overall quality.
Info: www.whyarai.co.uk