The date is set for the weekend of Jan 6-7, 2018 for the next Scooter World and if everything goes according to plan it looks likely to be the biggest ever with Scooter World taking all four halls in their block.
In a bid to keep things fresh, the format of the last few years will change slightly with various interactive attractions within (and outside) the halls to keep everyone entertained. Some of the items mentioned below are subject to certain conditions, but here's what we are working towards:
SCOOTER CLUBS & DEALERS HALLS
As usual there will be the normal variety of individual scooterists and clubs displaying their machines, interspersed with dealer's displays and stalls. There will also be the obligatory custom show with trophies and cash prizes.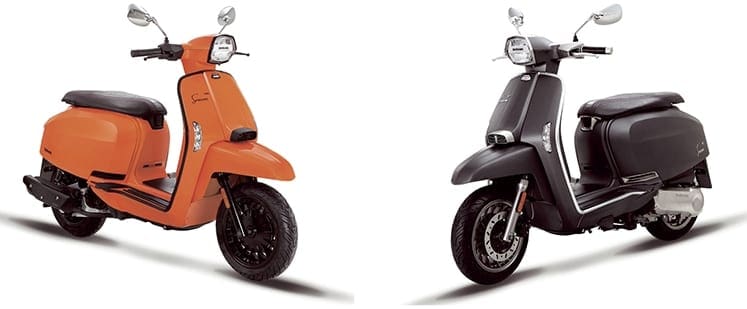 BE ONE OF THE FIRST TO SEE & TEST THE NEW LAMBRETTA
The much talked-about new Lambretta range lands in the UK just prior to Christmas. Ok, we appreciated that they aren't everyone's cup of tea, being a modern auto – but carrying the Lambretta badge makes them an important scooter marque whether you like them or not. So why not come along to Scooter World and see them in the flesh – or maybe take a test ride on our secure enclosed track – before making your mind up. And if you do like them, then you can order one at the show!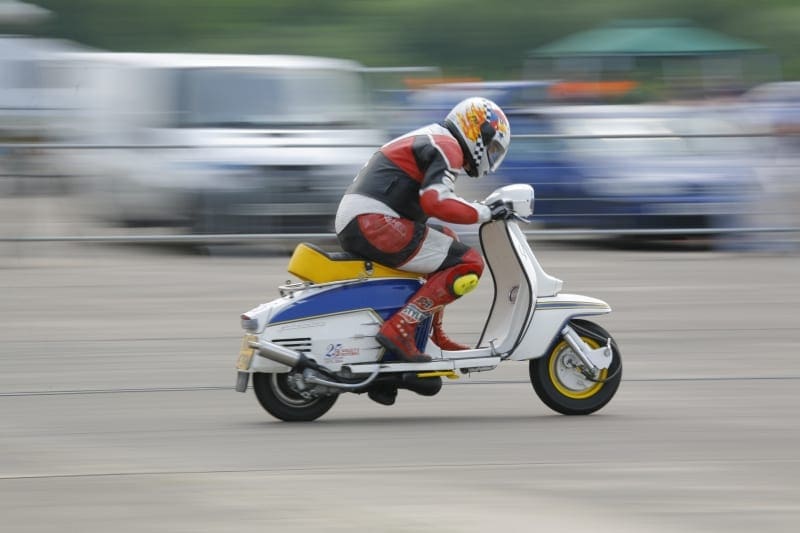 FUN SPRINT
Another addition planned for this year (weather permitting) will be an outside 'Fun Sprint' event run in conjunction with '100mphscooter' and the 'Robin Hood' sprint organisation. This will be a limited entry, pre-booked only event (you cannot book on the day) and once all the places are filled that's it!
To avoid stand disruption to other stands and bikes on display, all entries for the 'Fun Sprint' will be allocated space in the 'Riding Pits' hall where they can be viewed by members of the public; the 'Pits' hall will also serve as the scrutineers' area. The sprint participants will also be interviewed by our team of commentators, so you'll be able to find out more about the riders and their machines.
SCOOTER TOMBOLA
Replacing the previous charity auction run by Mau in previous years will be a Tombola stall with many various scooter and bike-related items being up for grabs – so if you pull out a winning number – you could win something like a £200 helmet for the price of a ticket – come along and have a go!
THE SCOOTER WORLD RADIO SHOW
Negotiations are also underway for a radio station to be based in one of the halls to broadcast from the event over the weekend. So if you want to make a dedication, or send a message to someone, this is your chance. And as a show visitor, there here's also the possibility that you may be grabbed for an interview.
REMOTE CONTROL AREA
Both adults and kids like to have a bit of fun. Although not confirmed as yet, it is proposed to have an area put aside for people to have a go on various sorts of remote controlled machines – come along and have some fun!
Scooter World takes place as part of the Carol Nash Classic Bike Guide Winter Classic Show over the weekend of Jan 6-7, 2018. The event takes place at the Newark Showground, Drove Lane, Winthorpe, Newark, Notts NG24 2NY. Show entry forms available via www.classicbikeshows.com