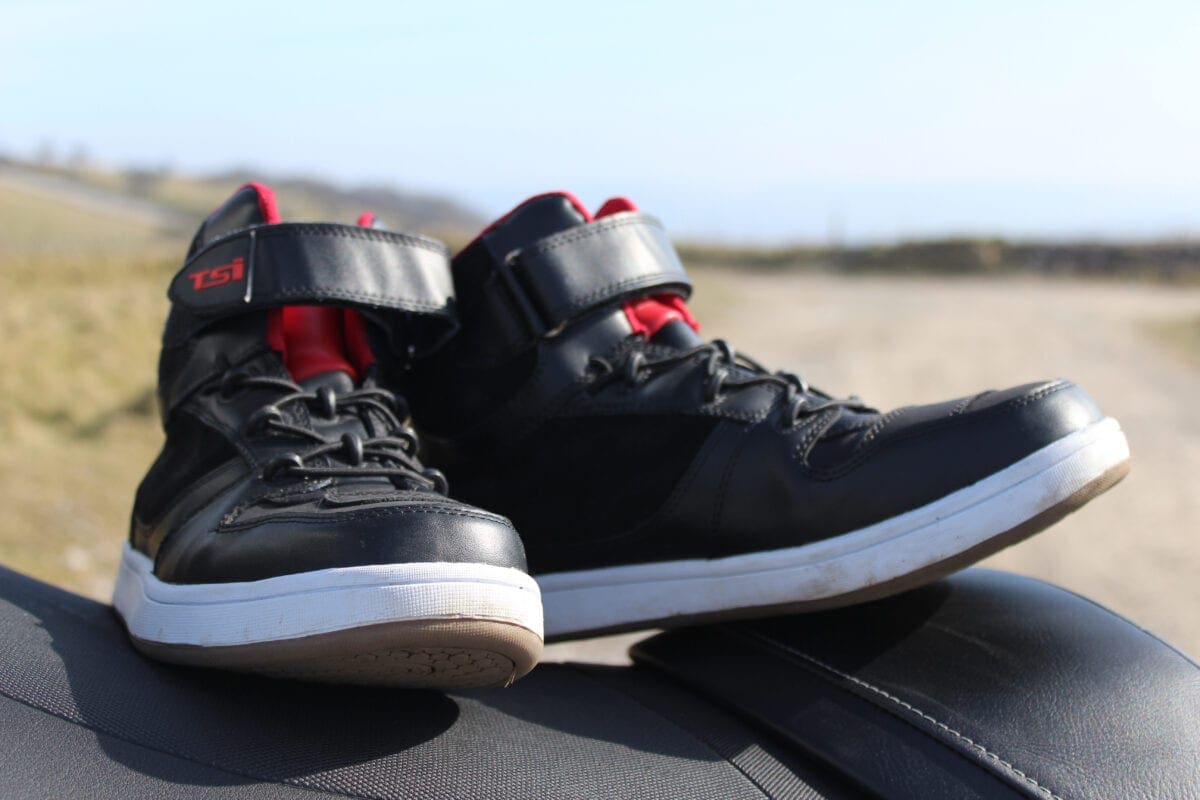 Reviewer: Mikko

RRP: £69.99
The Urban Riders from TSI Shoes are urban hi-top ankle boots that make a bit of a fashion statement. The black, white and red finish looks stylish and there's very little that suggests these are anything other than a regular pair of basketball trainers.
The boots have an elastic lacing system, but what's clever about the laces is that you don't actually need to touch them. They are just there to offer a bit of support and look cool. Fastening is in fact done by the big Velcro strap that goes around the ankle. Very simple and effective.
The boots are made from a mix of PU coated and regular leather, and they feature built-in ankle, heel and toe protection, although the shoes are not CE certified as protective equipment.
The boots are comfortable, although they took a little while to mould to my foot and leg shape, so although it might be tempting to take them for long walks just to look cool, it's best to wear them in first.
The boots are available in black, in UK sizes 8-12 and the price includes UK delivery.
Info: www.tsishoes.com