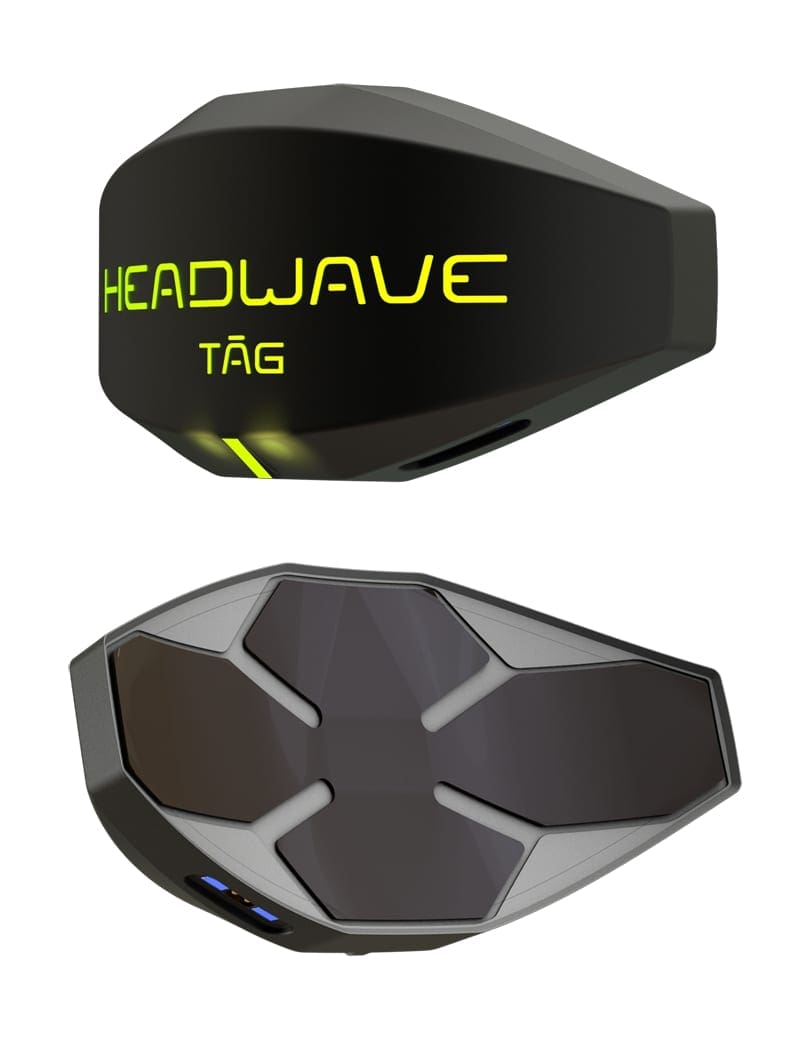 RRP: 299 euros
Reviewer: Mikko
TĀG is what the German manufacturer Headwave calls the world's first concert capsule, designed for listening to music while wearing a helmet.
Installation is super-easy. All you need to do is to clean the helmet and then attach the TĀG on the lid by simply peeling off the protective film and using the adhesive strip at the back of the device. There are no cables or interior installation required, which means that the system can be used on pretty much any helmet. Once the TĀG is secured on a helmet it just needs to be paired with a Bluetooth-enabled music player and it's quite literally ready to rock'n'roll.
I mounted the device on my Schuberth C3 Pro helmet and the whole process from opening the box to having tunes booming took less than 10 minutes. The curious thing about TĀG is that there are no speakers or headphones as such; instead, sound waves are generated via transduction, which means that the whole helmet acts as a concert capsule. The sound is immersive, so you feel like the music plays all around you. The idea is that it's like being at your own private concert.
The system is really easy to use and the sound quality is great, although the volume could be higher. This is probably more to do with my iPhone not providing enough noise rather than the TĀG itself, but if I have my earplugs in, I can only hear the music at speeds below 60mph. At faster speeds the wind noise drowns out the tunes. At city speeds this is not a problem, but for faster riding a music player that pumps out more volume than an iPhone would come in handy.
TĀG is designed for music, and if it's a great music experience that you're after, this is a very interesting product. It also works with sat navs. The device is not currently sold in the UK, but if you're interested in it, you can find out more and order products via the manufacturer's website.
Info: www.headwave.de