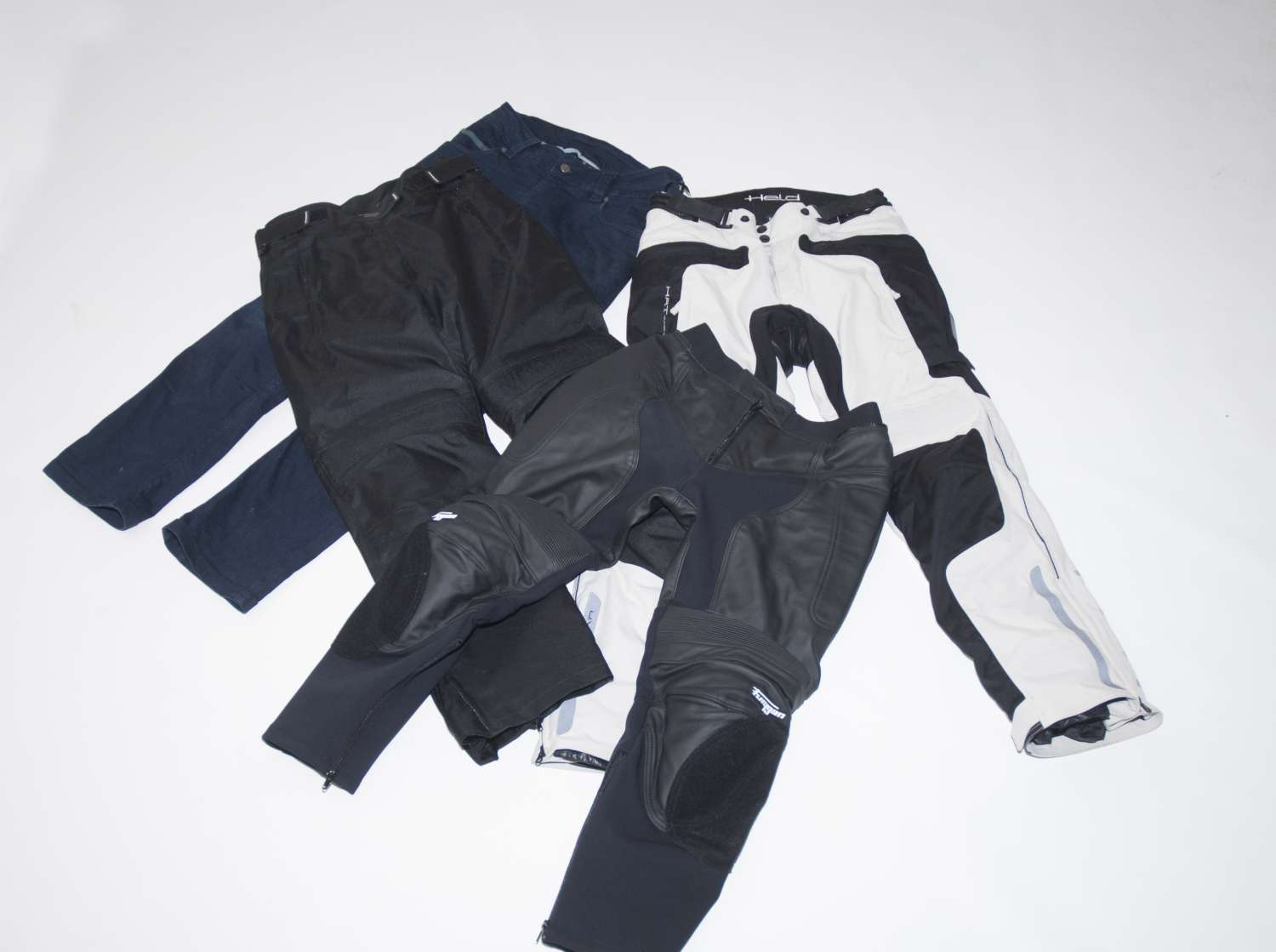 With so many styles and materials to choose from, you might not know where to start when faced with buying your first or a new pair of motorcycle trousers. We've put together a buying guide to help you find your perfect pair of trousers and there are plenty of things to consider.
Trousers are often the piece of motorcycle clothing that is forgotten about. Riders kit out the top of their bodies with protective gear and forget about the bottom. However it's extremely important to make sure you have the right kit on to keep you safe.
Types of motorcycle trousers
To begin narrowing down your choices, think about the material you think would be best for you and suit your needs. The two main choices have always been leather or textile – now reinforced denim is on the block – all of them have their pros and cons, so consider which suits you, your bike and your budget the best.
Leather trousers
The properties of leather include high levels of abrasion resistance so should you have a spill – you'll be well protected. They are often chosen by sportsbike riders who are travelling at high speeds. Leather trousers are also often more expensive than their textile counterparts and bear in mind that usually leather trousers aren't waterproof – unless they've been treated – so be sure to check if that's something that's important to you.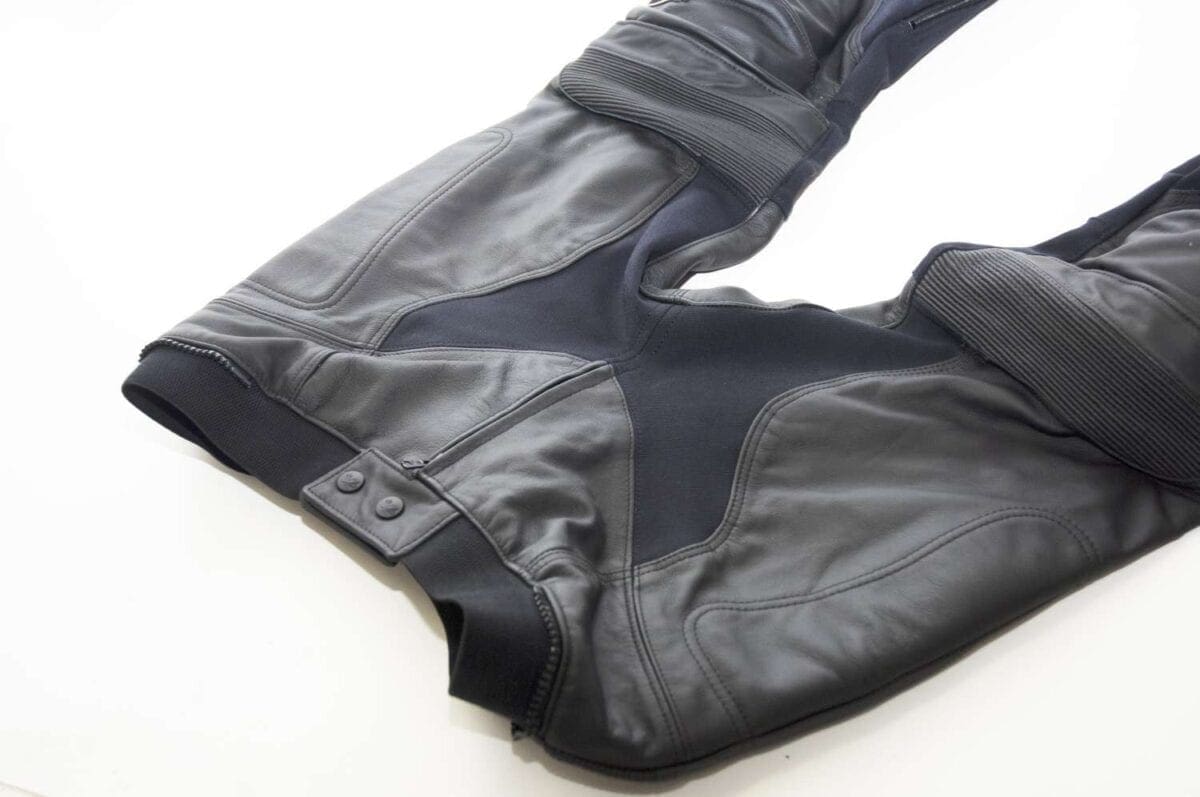 Textile trousers
Textile trousers have a number of benefits. They are often cheaper to buy than leather trousers, they're waterproof and they can be cleaned easily to freshen them up and get rid of any dirt you may pick up from the road. There are some great materials on the market which have high levels of abrasion resistance too.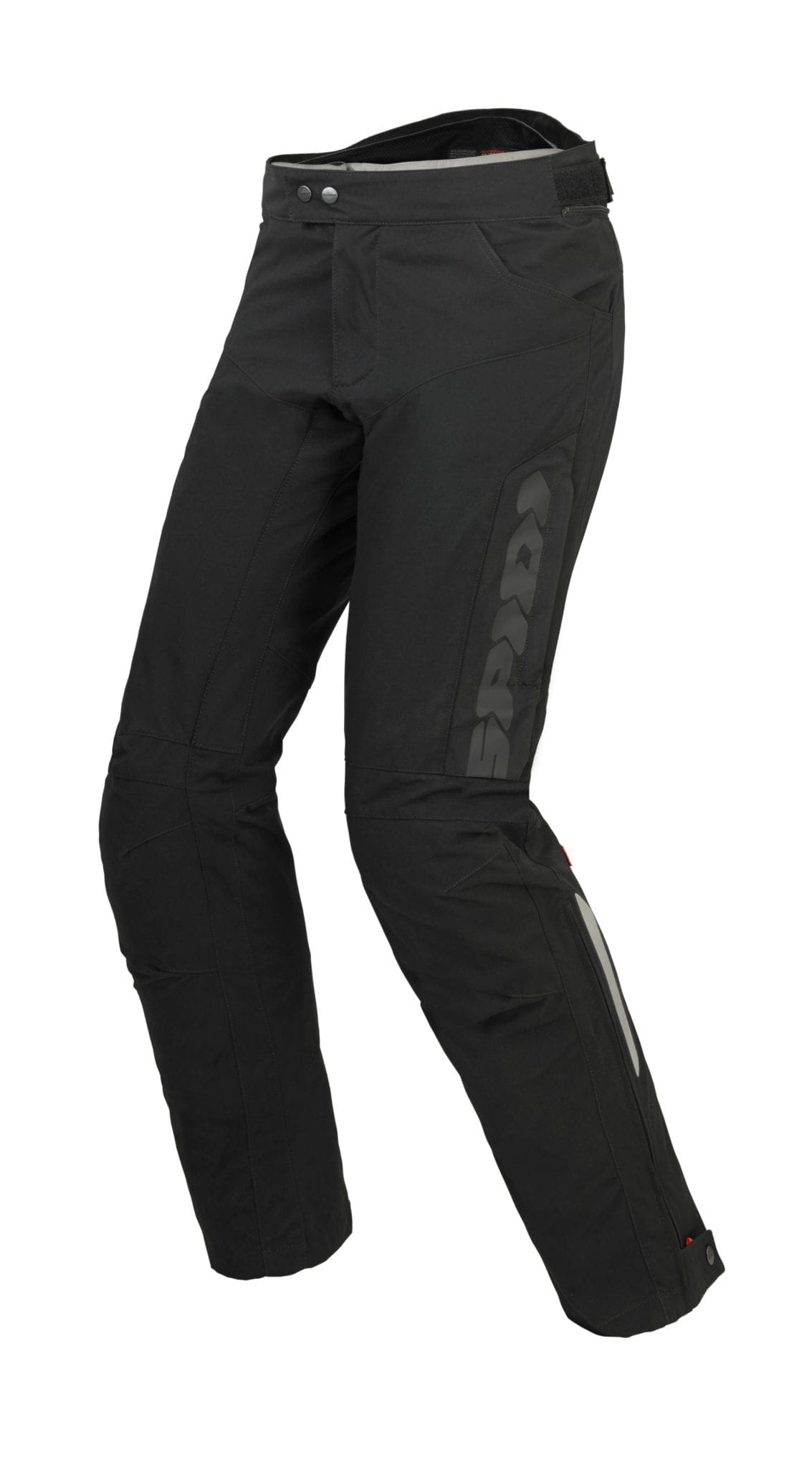 Denim
Contrary to common belief, normal denim isn't protective, however jeans are often the choice of attire for many riders. Clothing manufacturers have now developed denim trousers which have double stitching and armour, others have added Kevlar panels to increase the abrasion resistance properties of the material. According to some statistics normal jeans need to be exposed to road abrasion for just 0.6 seconds before a hole is created, some of the more 'sophisticated' jeans claim they have increased this to over 4 seconds. Bear in mind, this is still less than some textiles and leathers.
Once you've decided on the best kind of material for you that has the properties you are looking for then it's time to have a think about the style of trousers you'd like…

Style
There are a number of styles of trousers for you to choose from. Here are just a few of the main styles:
Sports trousers taper in at the ankle so that race style boots can be worn over the top. They feature zips at the bottom to make it easier for you to fit your feet in and then often have matching jackets available. They may have knee sliders fixed by Velcro attached as they are often the choice of riders who get their knees down on track days. They sometimes have stretch textile panels on the calf and in-between the legs to offer extra flexibility for riders who need to stretch their legs onto high footpegs. They come in a number of designs, some are adorned with racer style patterns and others are more subtly branded.
Chaps, while they aren't technically trousers because there are sections missing, are sometimes worn in conjunction with jeans on cruiser motorcycles because of their styling. They are made from leather and offer extra abrasion resistance in strategic places such as knees.
Straight leg trousers are made either from leather, textile or denim and because of the cut they allow you to put your boots or footwear underneath. They often feature pockets and adjustable waist straps so that you can get the perfect fit.
Touring styles tend to feature lots of pockets to keep your belongings; they're often equipped for all conditions and will no doubt contain lots of impressive sounding 'membranes' that make them waterproof and a lot made from textile.
Over trousers are often a thin waterproof pair of trousers which go over your normal riding trousers to ensure they keep you protected from the elements. They sometimes come with a matching jacket as part of a rainsuit. They might not have thermal linings but they offer good protection from the elements and keep you dry.
Price
There is a pair of trousers out there to suit every budget, here's our list of just some of the choice out there on the market, starting from just £24.99…
Tucano Urbano Panta Diluvio over trousers
RRP: £24.99
Available from: http://www.tucanourbano.com/gb/
–              Fully waterproof polyester
–              Reflective band
–              Side zip fastener that opens to the beltline with water protective flap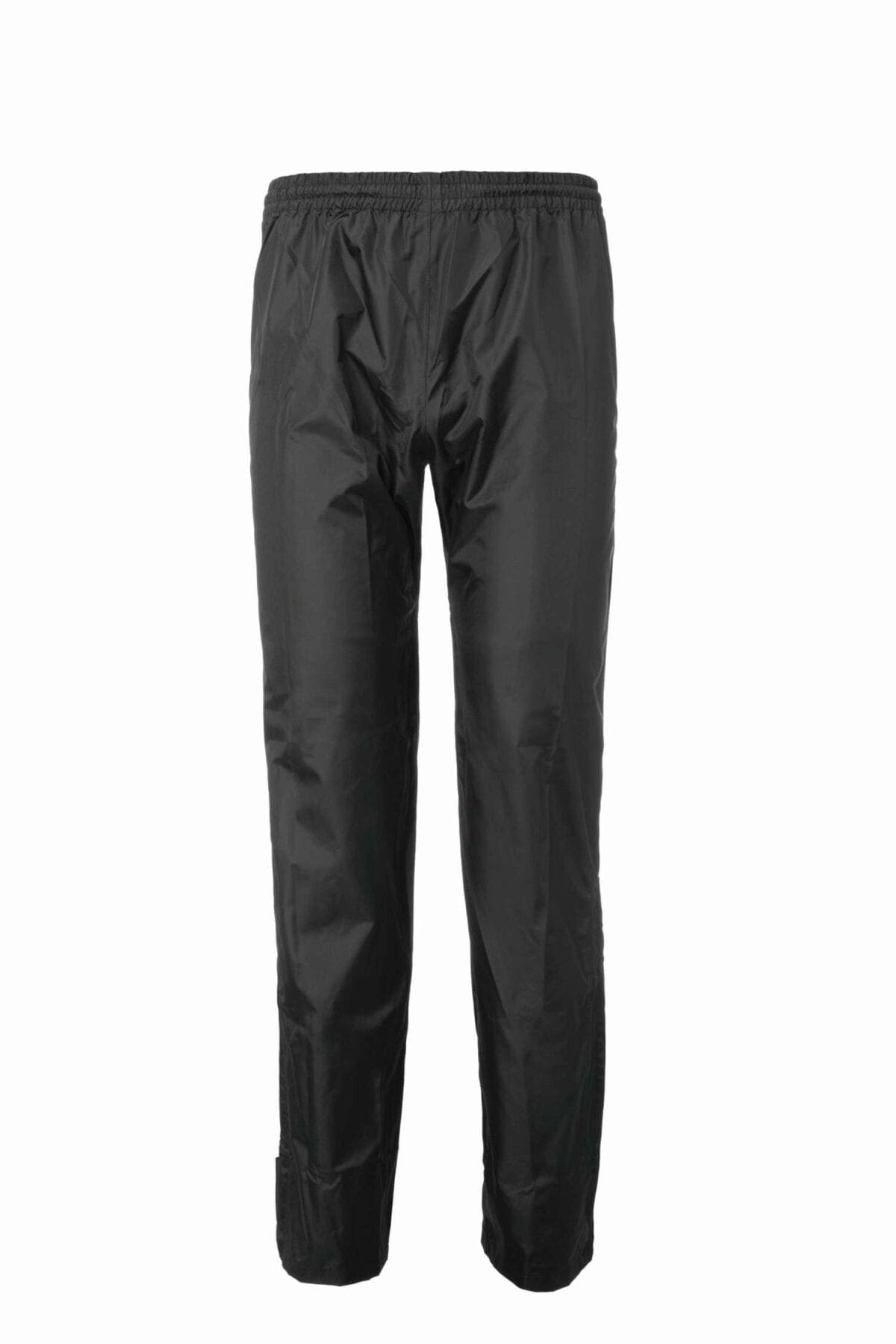 Buffalo Endurance Trousers
RRP: £99.99
Available from: http://www.thekeycollection.co.uk/
–              Removable quilt lining
–              Waterproof
–              CE approved armour in knees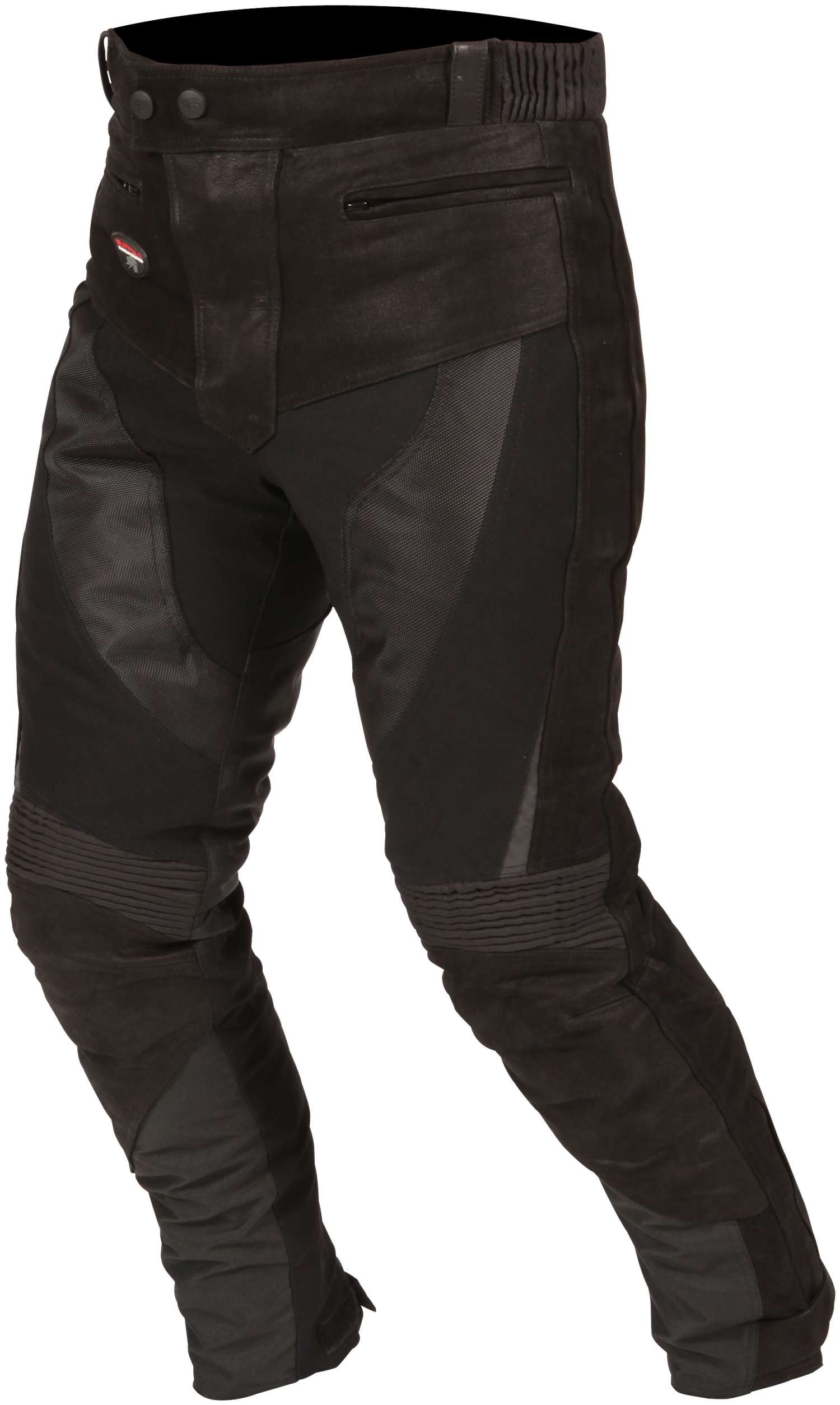 Draggin Classic jeans
RRP: From £144.99
Available from: http://www.thekeycollection.co.uk/
–              Lined with DuPont licenced Kevlar/Dyneema mix
–              Reinforced seams
–              Wide belt loops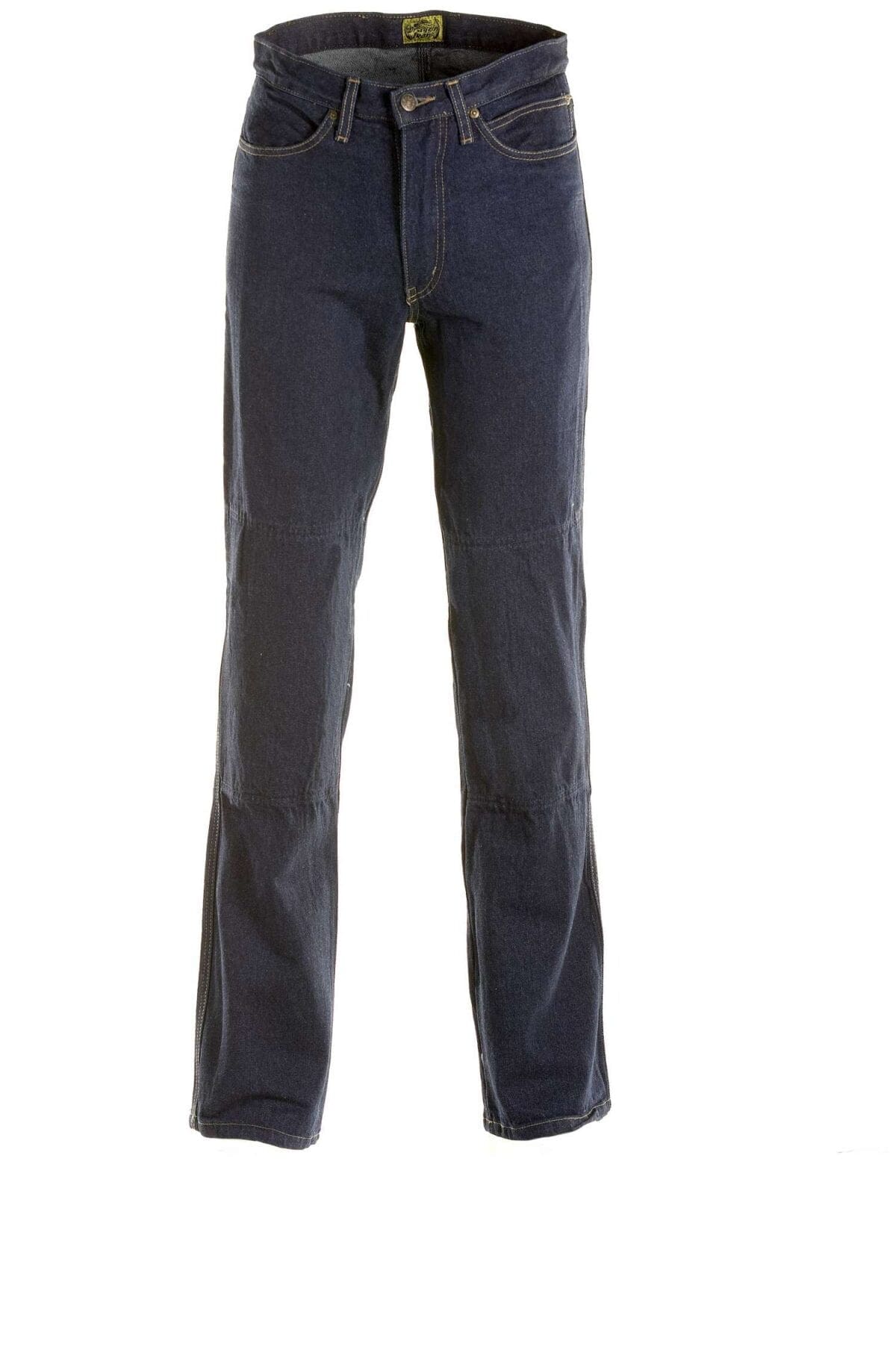 Furygan Duke textile trousers
RRP: £199.99
Available from: http://www.nevis.uk.com/
–              D30 CE Approved armour
–              Waterproof and breathable insert
–              Stretch panels on knees and elastic waist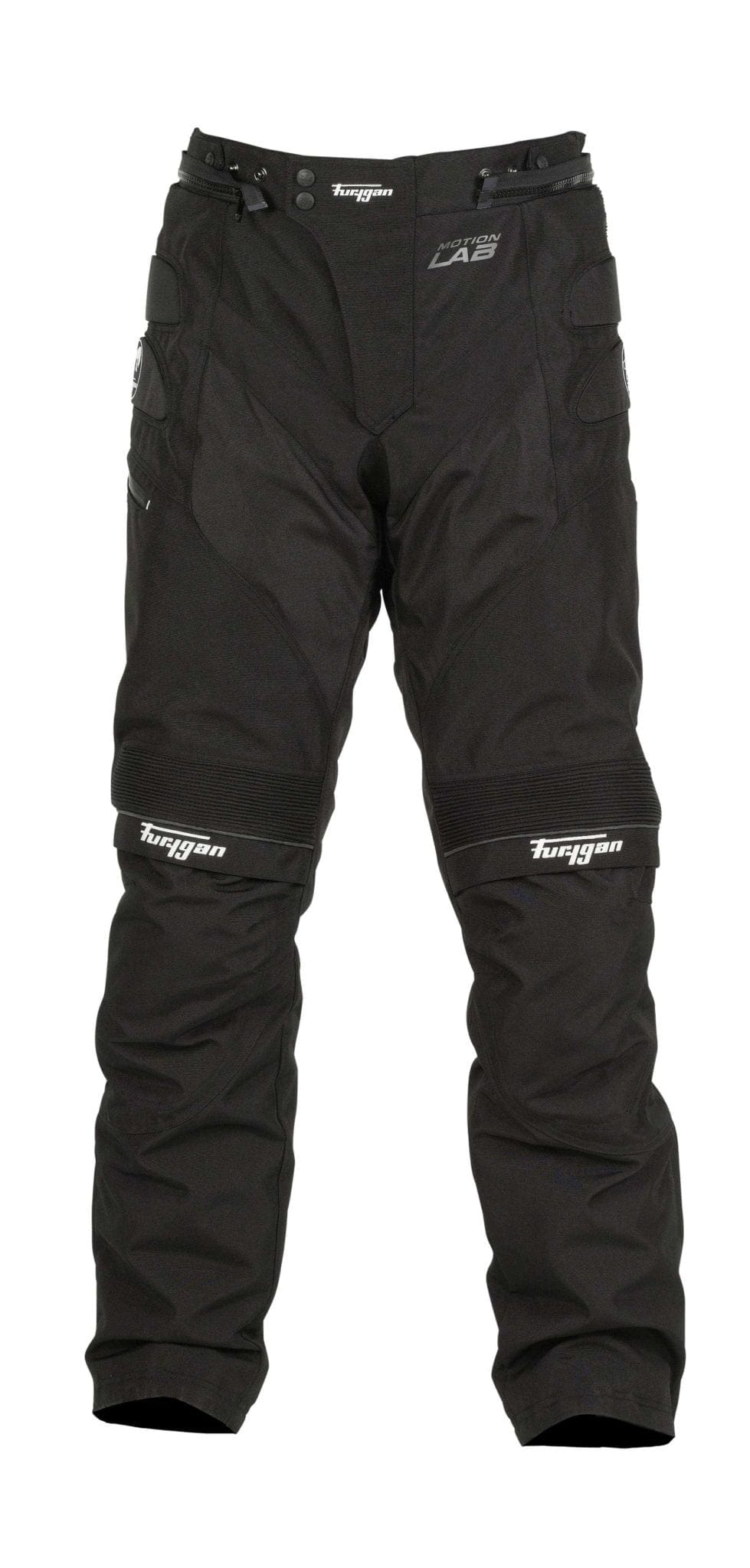 Safety
As we mentioned, even though it's not a legal requirement to wear protective trousers while on your bike, it is highly recommended as your bum or legs could be one of the first places to hit the floor should you fall off. So, what type of protection should you be looking for and what should you expect?
Ensure it has CE Approved armour at the knees – is it reusable? In the event of an accident some armour can become damaged and can't be used again.
Is there additional armour on the hips?
Does it have a pocket which allows you to add after-market armour anywhere?
What's it made from? Is it abrasion resistant?
Some trousers feature double, or triple stitching on critical seams such as at the knees to prevent ripping and bursting in the event of an accident.
Are they waterproof? Do they have a thermal liner? You need to be warm and dry on the bike to ensure you keep your concentration.
Do they have a zip to connect to a jacket – does it fit your existing jacket or do you need to buy a new one?
Are there any additional features such as reflective piping to help other road users see you?
Do they fasten up securely?
Are there zips to help you get your footwear on and off?
Are there pockets? Do you want pockets?
CE approval – what's it all about?
Motorcycle trousers aren't required to have CE Approval by law – they don't even have to be worn, although it's highly recommended. If a manufacturer claims that an item of apparel is 'protective' then motorcycle clothing comes under the category of PPE – Personal Protective Equipment. To achieve this status, items should adhere to and achieve CE approval. The CE marking is required to show that they meet EU safety levels. The testing is carried out in laboratories and is independent from manufacturers.
EN 13595-1:2002 is the test that applies to motorcycle jackets, trousers plus one-piece and two-piece suits. To pass, a product must meet all four of the safety standards which form the test.
Part 1 covers the general requirements of the materials and design, Parts 2-4 refer to tests that measure abrasion, burst and tear resistance – including the seams and zipper.
Many products have clear labels explaining they are CE approved as motorcycle clothing and should feature the code of the test – if you're unsure, ask!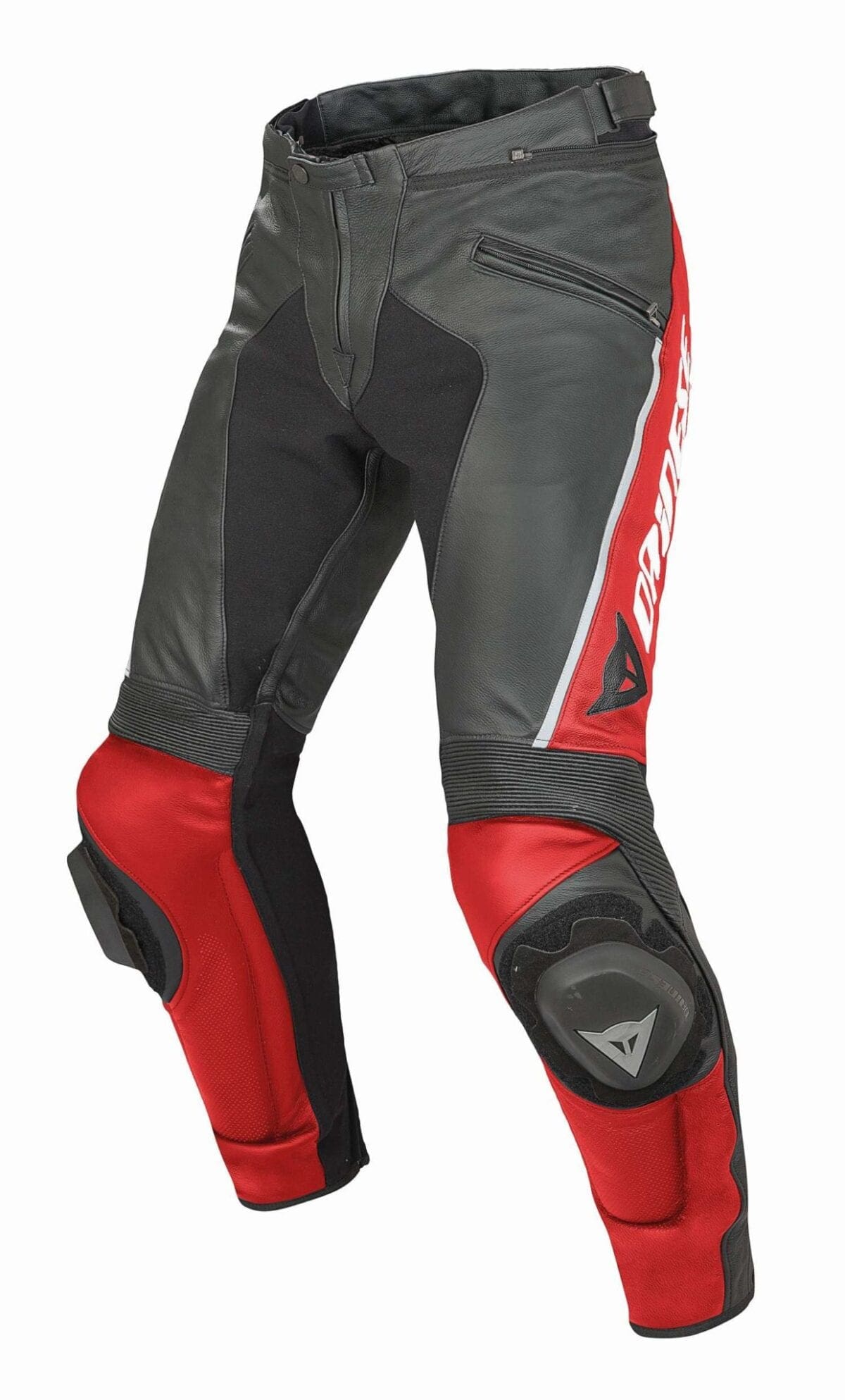 Fit
As with all riding gear, the fit is extremely important. The trousers should be loose enough so that you can move easily and bend your legs but tight enough so that the armour lines up properly and doesn't shift around in the event of an accident.
You usually have an idea of what size you will be thanks to your regular trousers – but if you're at a total loss and want to start from the beginning, here's the easiest way to find out what size you are:
Get a friend and a soft tape measure and measure around your waist. Place the tape measure around your body, level with your belly button.
If the sizing chart asks for a hip measurement then it's taken around 8-10" below your waist measurement.
Then measure your inseam from the sticky out bone (malleolus) on the inside of your ankle to the highest point of your groin.
Sizing charts on clothing websites will then tell you what the best size for you will be.
Top tips
Head to your local dealership and try on different pairs to work out the best fit for you.
Take the rest of your gear with you and try it on at the same time as its important it all works together.
Why not ask if you can sit on your bike in them? This way you can see that the armour sits correctly when your legs are in position on the bike.
Consider buying your trousers at the same time you get a new jacket – this might give you some bargaining power in the shop but it will also mean that your jacket and trousers sit correctly with each other.
Some brands offer tall and short options.
Bear in mind that some clothing brands have different sizing so you might not necessarily be the same size in all of them.
Once you've got them home
Now you've bought your new trousers, get out and use them! Enjoy racking up the miles in all weathers knowing that you're protected.
It's important to look after your gear. If its textile, then why not stick them in the wash?
Washing them will get rid of the dead skin cells from the inside and the toxins and dirt from the outside. It will freshen them up and will 'puff' up the membranes inside and keep them working properly.
Ideally use a technical wash, there are a number of them on the market that will ensure that the breathability and waterproof qualities of the trousers are revitalised and not washed out.
If there is a removable lining and you don't feel confident washing all of them, why not just wash that?
Remember though – Don't use fabric softener as it will ruin your gear. If you're unsure then don't wash it and ask the dealership or contact the manufacturer. Remember to remove the body armour and empty your pockets – you don't want to ruin that £20 that's in your pocket…
When it comes to drying your trousers, some people swear by putting them in the tumble dryer, others think it's not a good idea. To be on the safe side, we suggest hanging it up to dry in a warm room or putting it outside on a windy day.
Understandably leather items can't be put in the wash, but you can keep yours looking good and working well by treating it with a leather-food which acts as a water repellent. Leather is skin, so just like yours, it needs moisturising to be kept at its best.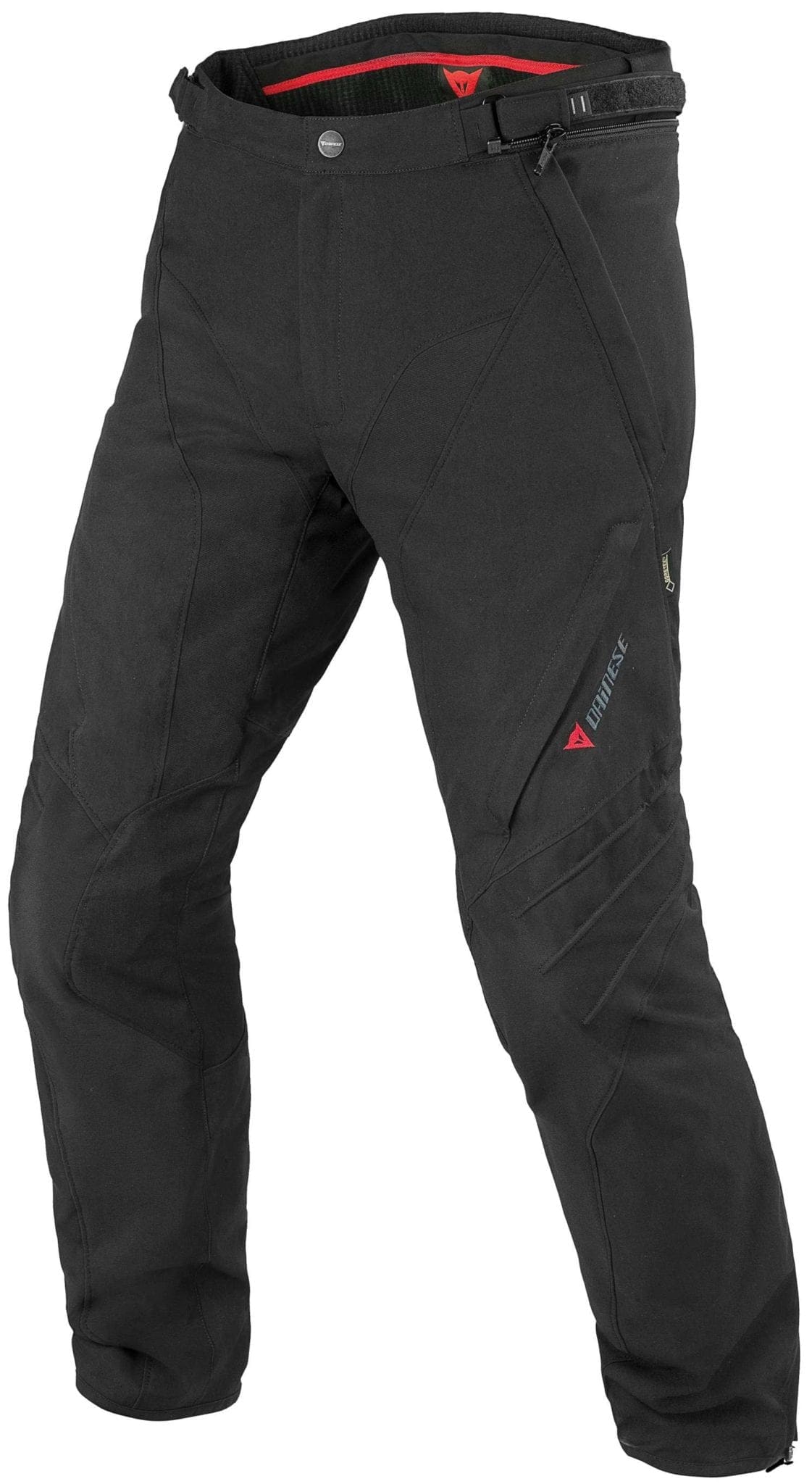 ---
Advert
---
Enjoy everything More Bikes by reading the MoreBikes monthly newspaper.
Click here
to subscribe, or
Read FREE Online
.
Sign-up to the More Bikes Newsletter
Enter your e-mail address below and get regular updates straight to your inbox… You can unsubscribe at any time.