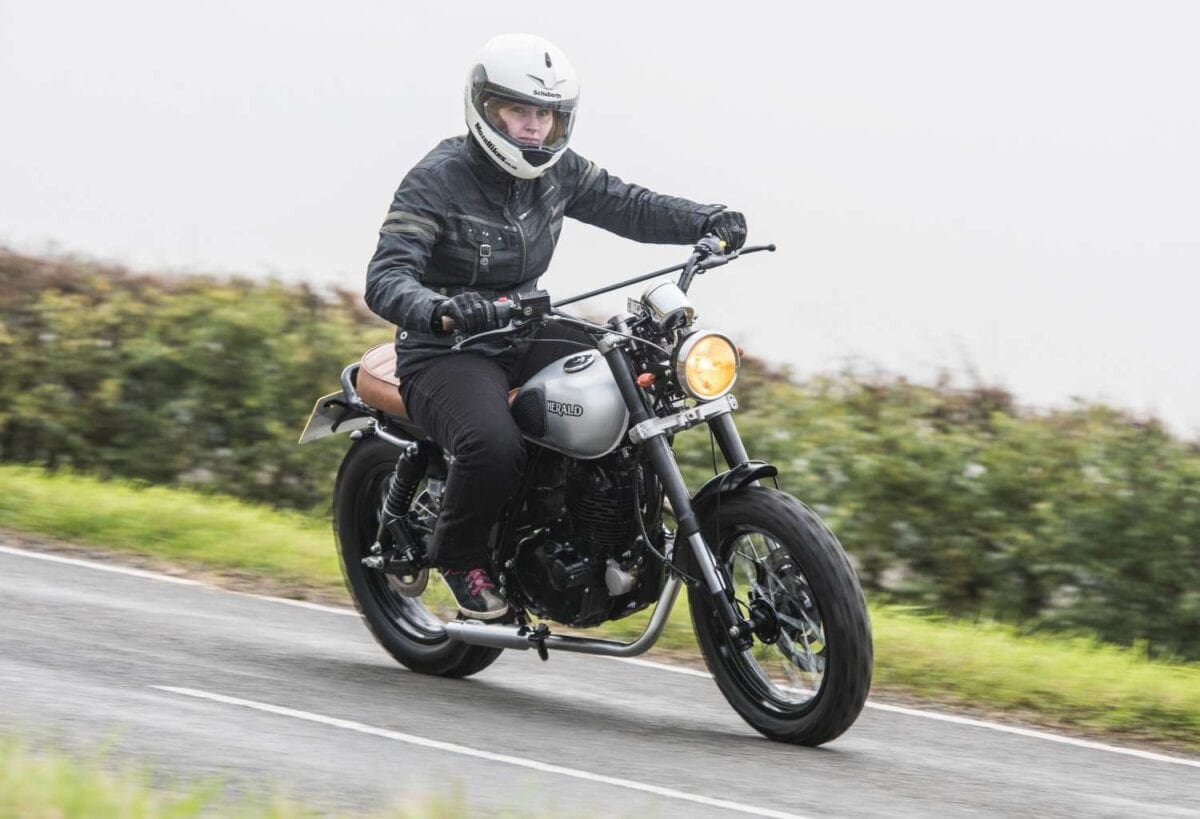 RRP: £352.21 | http://www.harley-davidson.com | Tested by: Carli Ann Smith
I love the idea of riding jeans, but often the thing that puts me off is the level of protection that they offer should you ever have a spill in comparison to other riding gear. American powerhouse, Harley-Davidson, has developed a range of riding jeans in conjunction with Draggin' jeans which have achieved CE Level 2 Approval.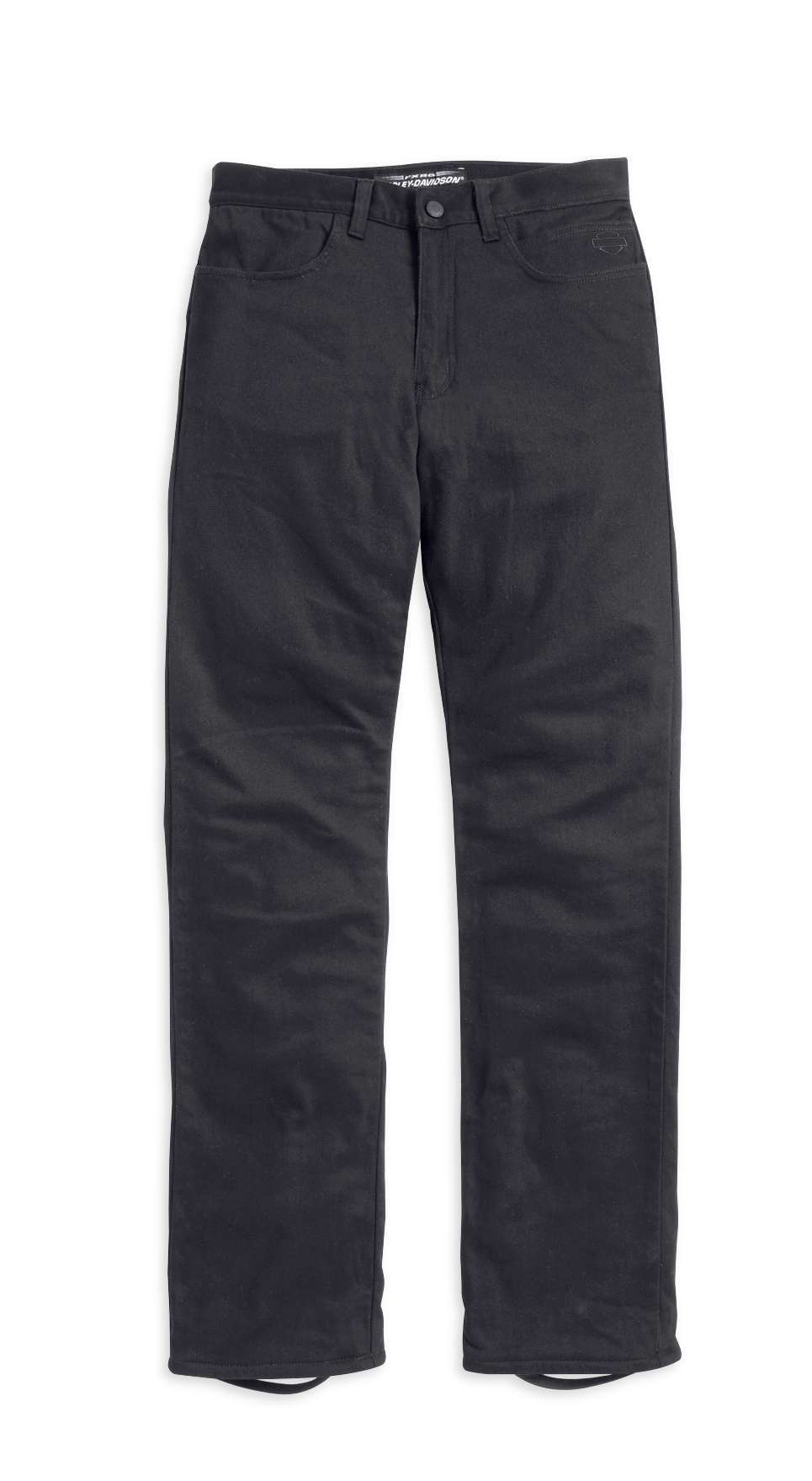 To look at, they look like regular jeans. Often with other riding jeans, there are seams at the top and on the bottom of the knee which holds the Kevlar lining in – however with these having the protective lining throughout it removes the need for the extra seams.
The fit is fantastic – they sit around your waist comfortably and there's no gapping at the back. The material isn't bulky and there are five pockets – including an extra-large coin pocket.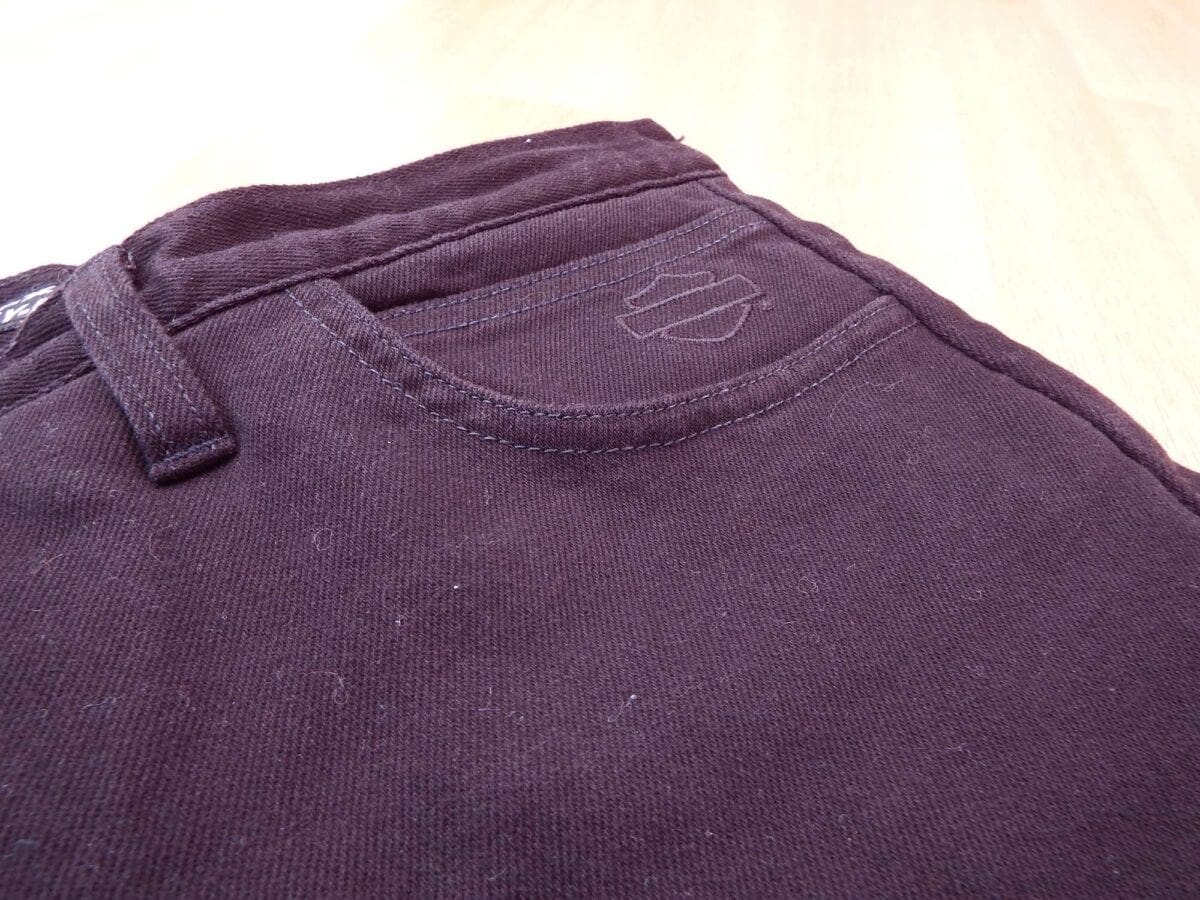 They're available in women's sizes 4-18 with a 32" leg and waist sizes 30-44 with a 34" leg for the guys.
They're made from denim but feature an innovative new lining called RooMoto. The jeans boast being the first motorcycle jean in the world to achieve CE Level 2 Approval. I'm lucky in the sense that I haven't crashed in them – and hopefully never will – however it's nice to know that during CE testing, they achieved an impressive 7.46 seconds abrasion resistance.
I've worn them in all types of weather and have been pleased with the 'breathable' technology within the jeans – especially in the hot sunshine as I didn't overheat.
They're fully lined with the RooMoto material with mesh over the top so that in the event of an accident, the lining won't make contact with your skin and cause burns.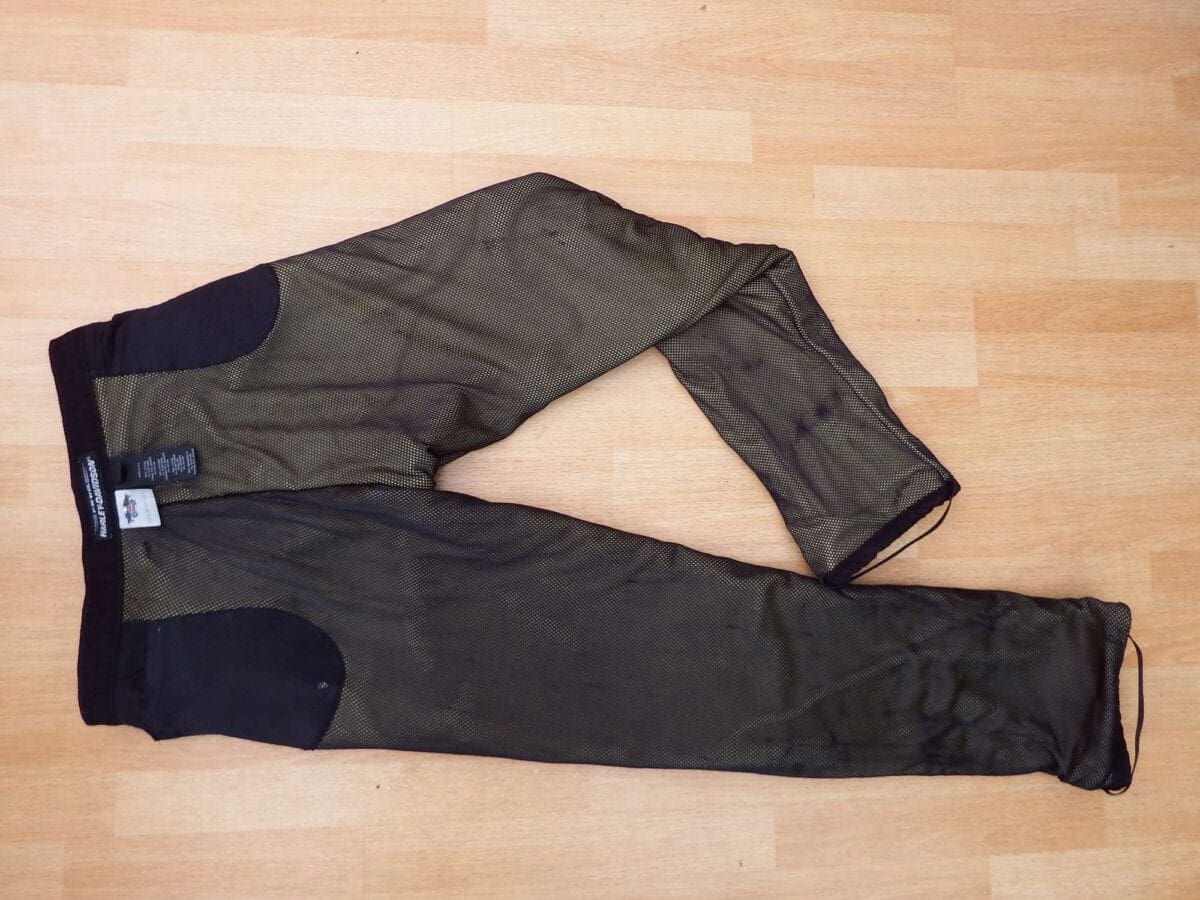 There's removable body armour included at the hip and knee for extra impact protection – I like the fact that it's easily taken in and out as it means when you get to work, you can take them out and the jeans look even more like regular trousers. I really like the idea of only wearing one outfit a day, even if you ride in on the bike – these jeans make it possible – plus being black, they look smart.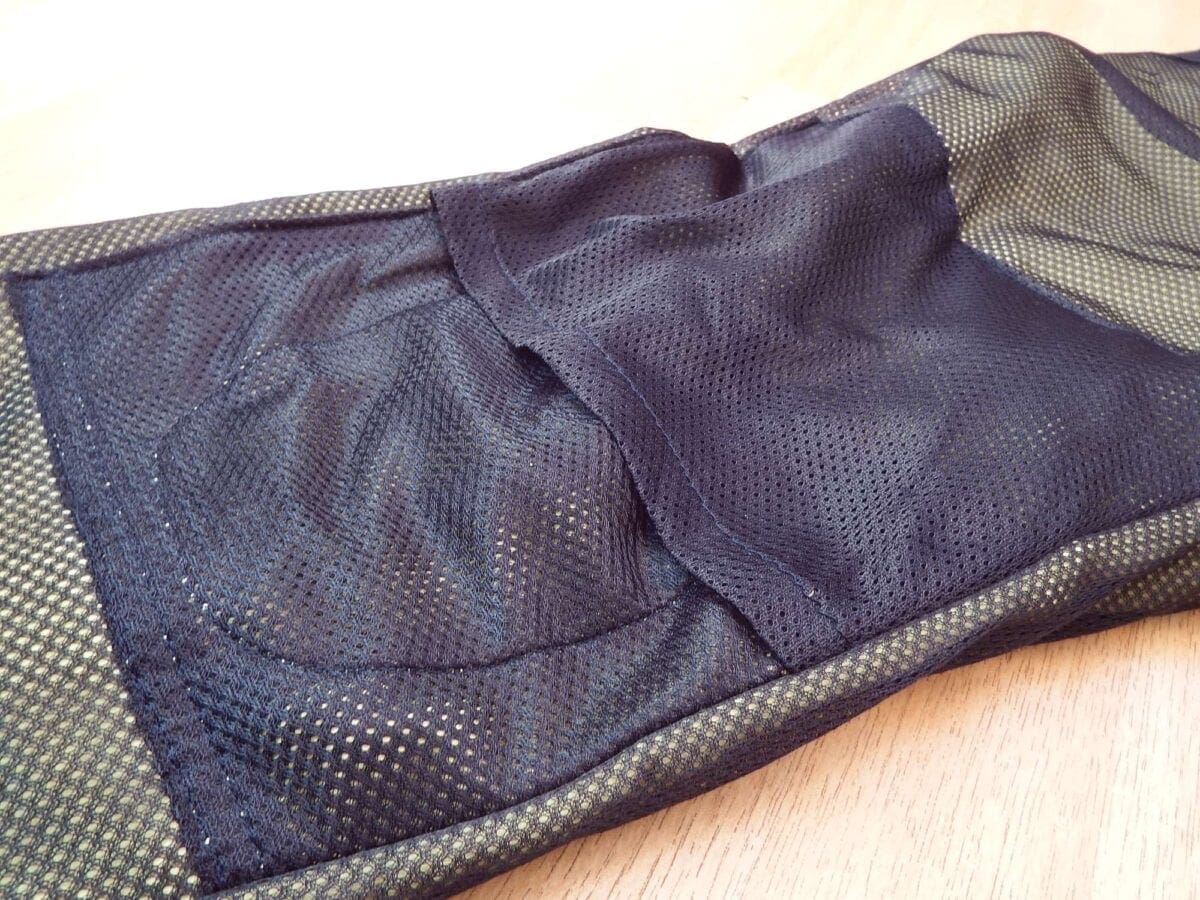 They're available in a choice of straight leg and boot cut – both feature a slight flare at the bottom so that they fit over riding boots comfortably. There's an elasticated boot strap too which can be placed round the bottom of your boot like a stirrup. They come in handy for keeping the draught out the bottom of the jeans and in the unfortunate event of a crash, the strap will keep the legs of the jeans from riding up so that the RooMoto can stay covering your skin and do its job of protecting you.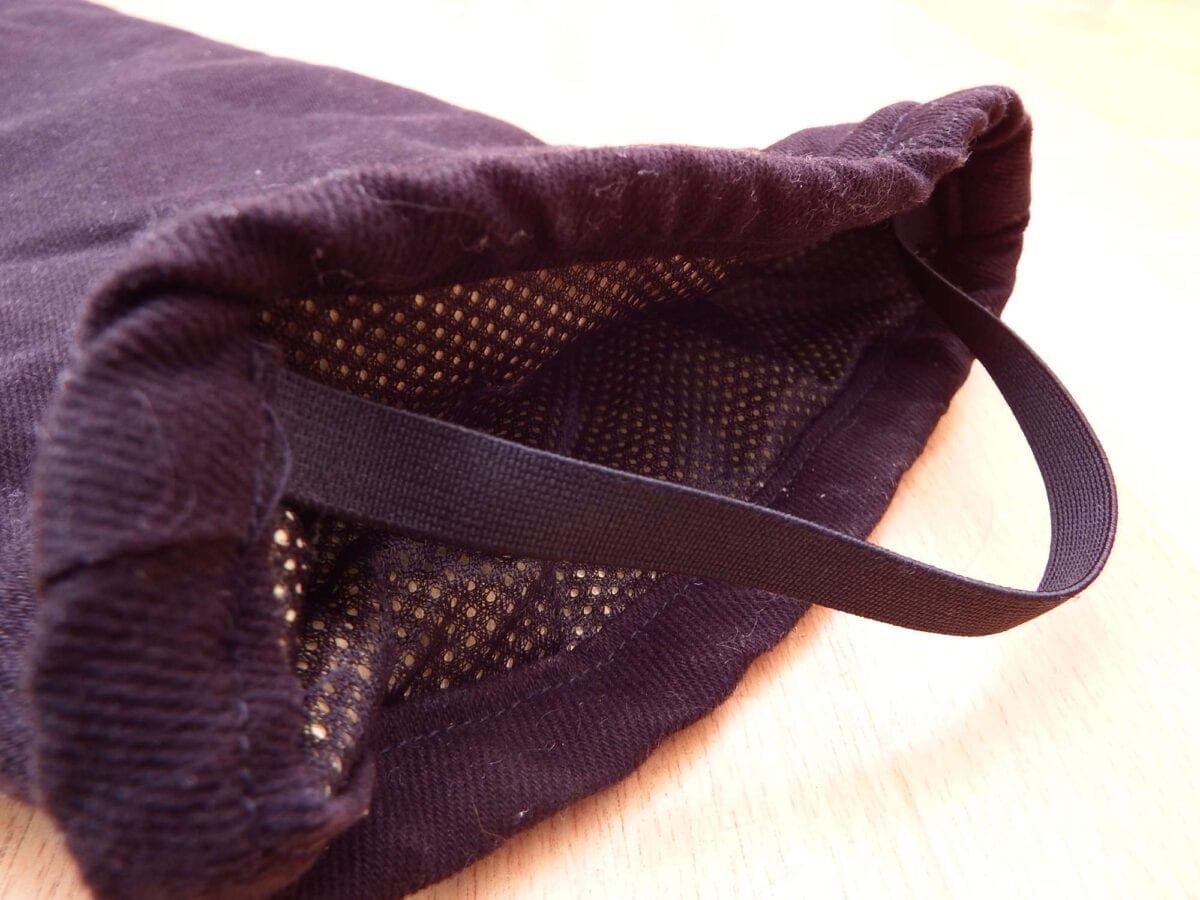 Attention to detail is extremely high – even down to having no metal rivets, reinforced seams, extra wide belt loops and YKK zips. Another thing that I particularly like about these jeans is the fact that they are subtly branded – you don't have to ride a Harley-Davidson to wear them and I regularly wear them when testing out scooters or commuting into work on my KTM 390 Duke.
Other styles are available including: Original (£221.39) and Genuine (£276.74) – both of which are partially lined with the RooMoto lining.Head to your local dealer to take a closer look at the range.