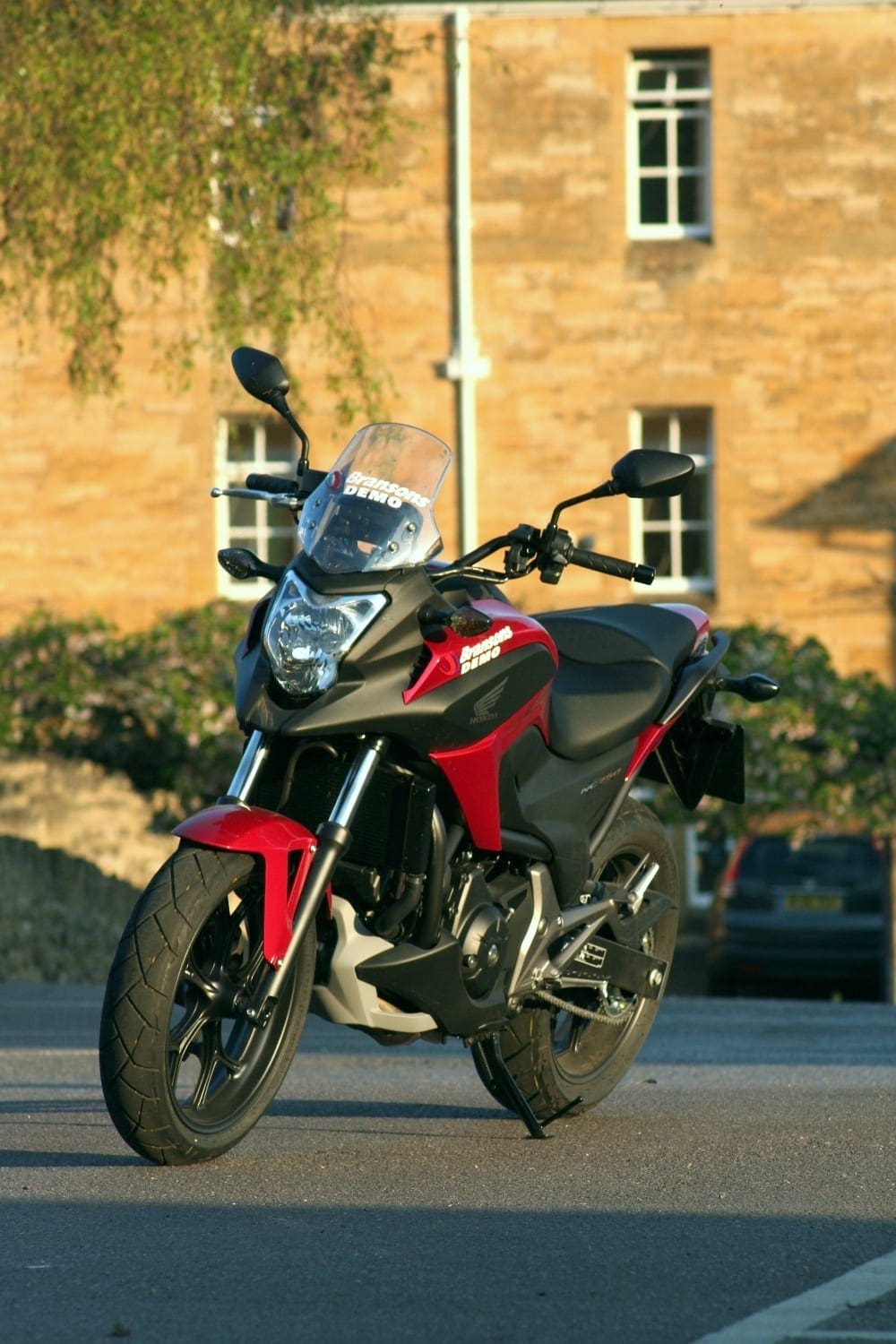 JEKYLL OR HYDE?
It looks like a motorcycle, but there's a scooter inside trying to get out. Should you buy one instead of a maxi-scoot?
History is littered with attempts to build the perfect combination of scooter and motorcycle. Even before Vespa popped into the world in 1946, several factories offered small bikes with most oily bits enclosed. But the public weren't tempted, and after WW2, Vespa and countless descendants went one way, motorcycles the other. Odd machines tried to bridge the gap, and trying to list scooters with motorcycle genes is good pub quiz material. None of them sold by the boat-load.
Honda's NC750 makes a good fist of combining both worlds. It looks and feels like a motorcycle, yet it's got an auto gearbox option, lockable luggage, longish service intervals and good mpg. And if that's not enough, the Integra version offers more of a feet-forward scooter experience.
Launched in 2012 as a 700, and updated to a 750 last year, the NC came as a bit of a culture shock to anyone used to conventional geared bikes, with a mere 54bhp at 6250rpm; compare that to Honda's CB650F, which offers over 50% more power and revs to 11,000rpm. The four-cylinder Honda is tractable, but there's not a lot of low down or mid-range torque. Honda's research suggested most riders rarely make use of those higher revs either. Its answer was to chop one of its car engines in half (not as easy as it sounds) to produce a 700cc twin with car power characteristics – low revs and a flat (though meaty) torque curve. If that sounds dull, then this bike isn't for you. In fact, forget the car; these are the characteristics of a big V-twin (on a smaller scale) but the big question is do they work out in practice when mated to semi-auto DCT transmission?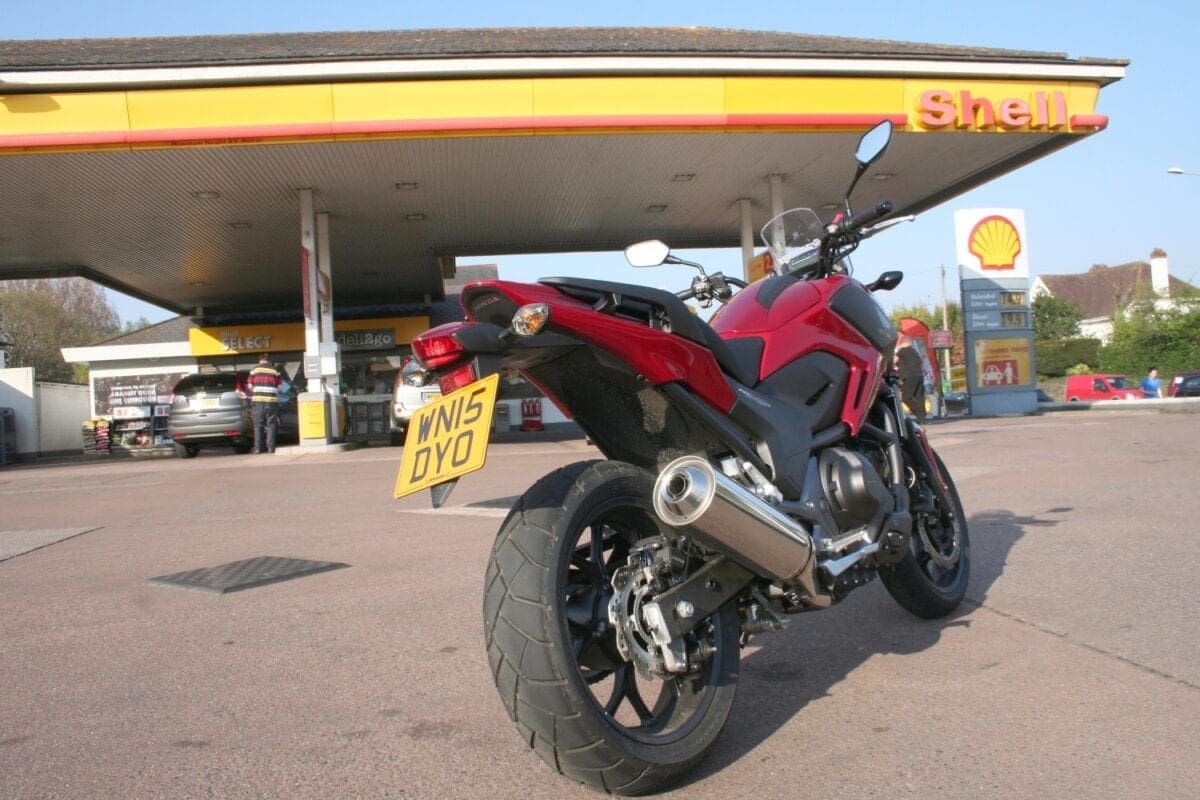 THE BASE LINE
If you're used to conventional geared bikes, riding the DCT-equipped NC demands a different mind-set, partly because of power characteristics, partly because of transmission. DCT has three modes: 'Drive' changes through the six gears for you; 'Sport' hangs onto lower gears longer); in 'Manual' you change gears yourself using pushbuttons).
Left to itself, DCT sticks itself in 'Drive' and changes up at 2000rpm. In that mode, it chugs along as if the NC is some sort of miniature Harley (but doesn't sound like one). It's in fifth gear by 30mph and overdrive top before hitting 40mph. Initially it feels wrong, but after a while it starts to make sense. The engine has the grunt and tractability to cope with low revs, and the auto gear changes are smooth, whether going up or down. They're more noticeable in town because there's a loud click as the gears mesh home, but it's all pretty seamless. The only problem I had was doing tight turns in first gear at low speed, thanks to the slightly jerky power delivery; the answer is to use a bit of rear brake at the same time. I tried using 'Sport' mode, but with this torquey engine, it's pointless in town.
For urban commuting, DCT appears to work as it should, taking clutch and gear changing out of the equation, along with relaxed, unobtrusive power characteristics. Out of town, the more throttle used, the longer it hangs onto lower gears, and a full throttle standing start has the digi-bar rev counter heading right up to 6000rpm, delivering rapid acceleration. Overtaking in D mode, the transmission kicks down a gear or two if you whack the throttle back. That works well enough, but I found it quicker to change down in manual mode, which gives fast smooth changes (in both directions) – also useful when tanking on a bit and needing some engine braking for twisty downhills or chevron laden bends.
I've dwelled on the NC's transmission and power characteristics because they're almost unique to the bike, but the rest of it is highly competent as well. Take the handling – the inclined engine and underseat fuel tank keep the mass low, so the X bike with wide bars, is easy to tip into corners and secure once there. The Dunlop Trailwings tyres are grippy too on bone dry tarmac. They're backed-up by standard ABS brakes, remarkably powerful stoppers considering it's a single front disc. There's a handbrake, with an easy-to-use lever. Why a handbrake? Because professor, you can't leave an automatic bike in gear parked on a 1:3 hill.
Honda has put some effort into making the NC easy to live with. The riding position is neutral and comfy, though the seat felt pretty unyielding after a 200-mile day; at 830mm it also had me on tippy-toes, although the S model's seat is 40mm lower. The standard screen's very short, though an 80mph cruise is easy enough, if chilly in winter. Anna, the pillion, was happy with the passenger perch, and everyone loved the false fuel tank/luggage compartment (just big enough for my Shoei Neotec, or a bag of Waitrose goodies, but not both).
The NC has been lauded for fine fuel economy, and this one delivered, with 90.9mpg over a mix of A and B roads plus some 70mph cruising. A 125 scooter keeping up the same speeds wouldn't do any better, so the Honda is astonishingly economical for a 750, and certainly less thirsty than a Burgman 650 or Tmax.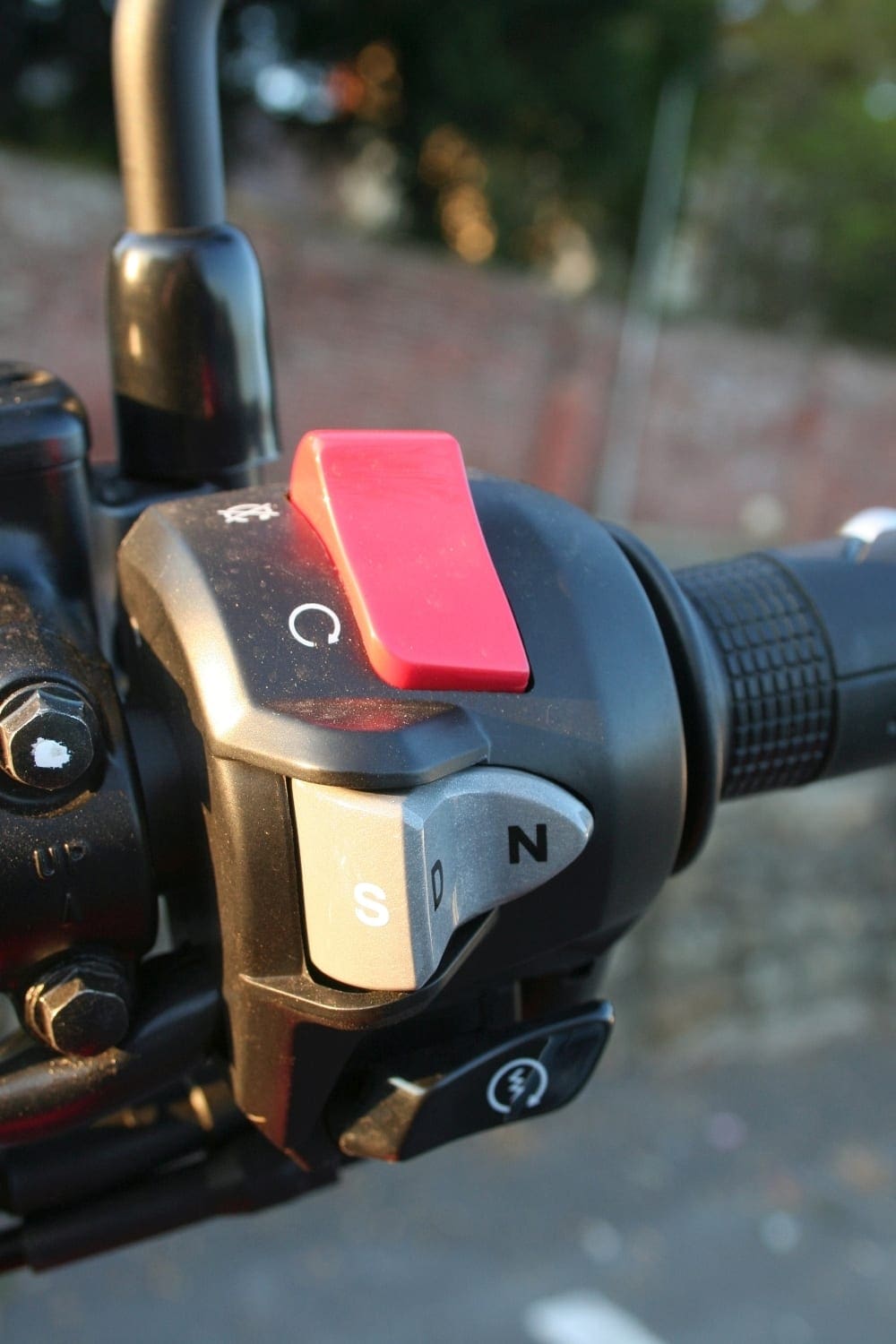 VERDICT
If you fancy the motorcycle style, don't mind giving away some weather protection and doing some chain maintenance, it's got all the other practical advantages of a big scooter plus a more adaptable transmission than plain CVT. And it uses less fuel.
Thanks to Bransons Motorcycles (01935 474998) for loaning the test bike.
Words and pictures: Pete Henshaw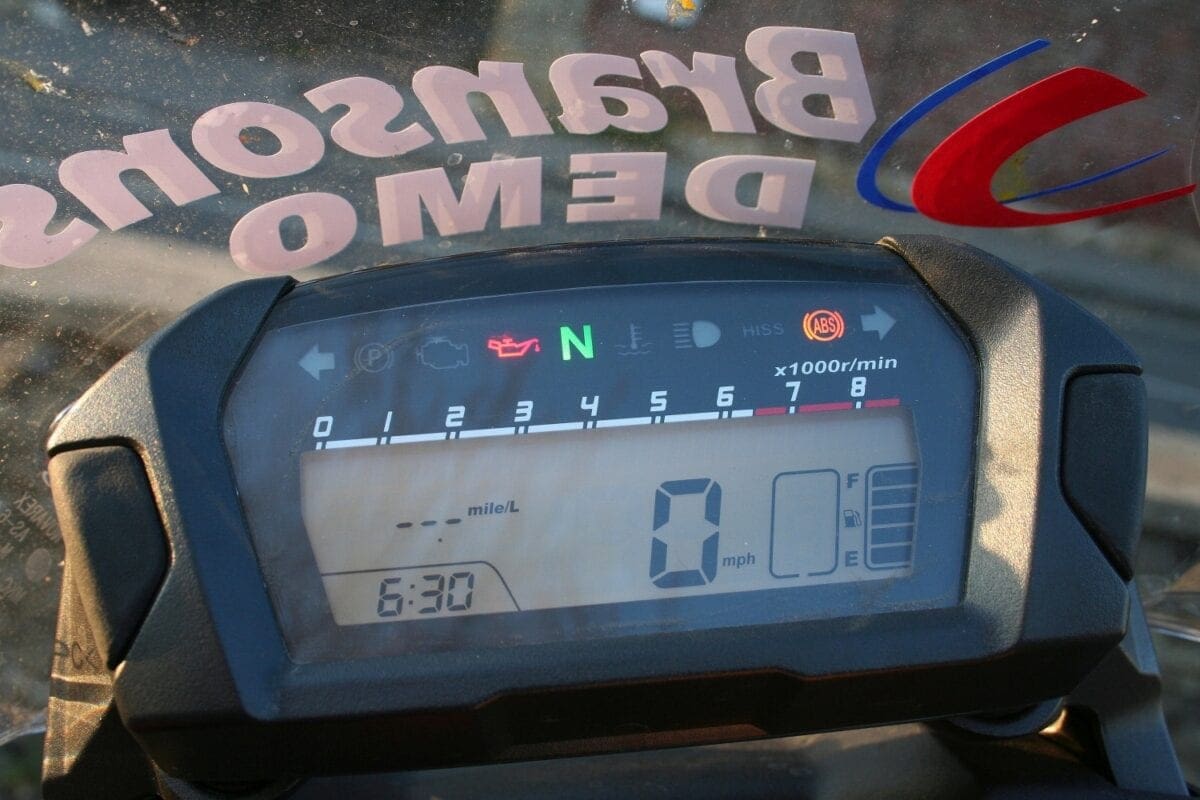 AUTOMATIC MOTORCYCLES
The NC750 isn't the first motorcycle with an auto gearbox. In fact, Rudge and Zenith offered variable geared bikes before WW1. But from the 1920s onwards, the chain, gearbox and clutch were king, and if you rode a bike, you had to change gear yourself.
There were sporadic attempts in the 1970s to build a fully automatic motorcycle, notably Moto Guzzi's V1000, a big 1000cc V-twin tourer, and Honda's CB400 and 750 Hondamatics, but none had much impact. All used power-sapping torque converters, which didn't do much for performance.
It's only in the last few years that automatic bikes (as opposed to CVT scooters) have made a comeback, partly thanks to electronic controls allowing clutch-less use of an otherwise conventional gearbox. The Yamaha FJR1300 tourer offered a push-button change option from 2006, and Honda tried again with the DN-01, though with space age styling straight from 1950s sci-fi, that one was too weird to sell well.
Aprilia released the Mana 850 pushbutton job in 2008, but Honda's Dual Clutch Transmission was arguably a breakthrough when launched six years ago on the VFR1200. Experience suggests that motorcyclists aren't flocking to the idea of an automatic in huge numbers, but it's nice to have the option.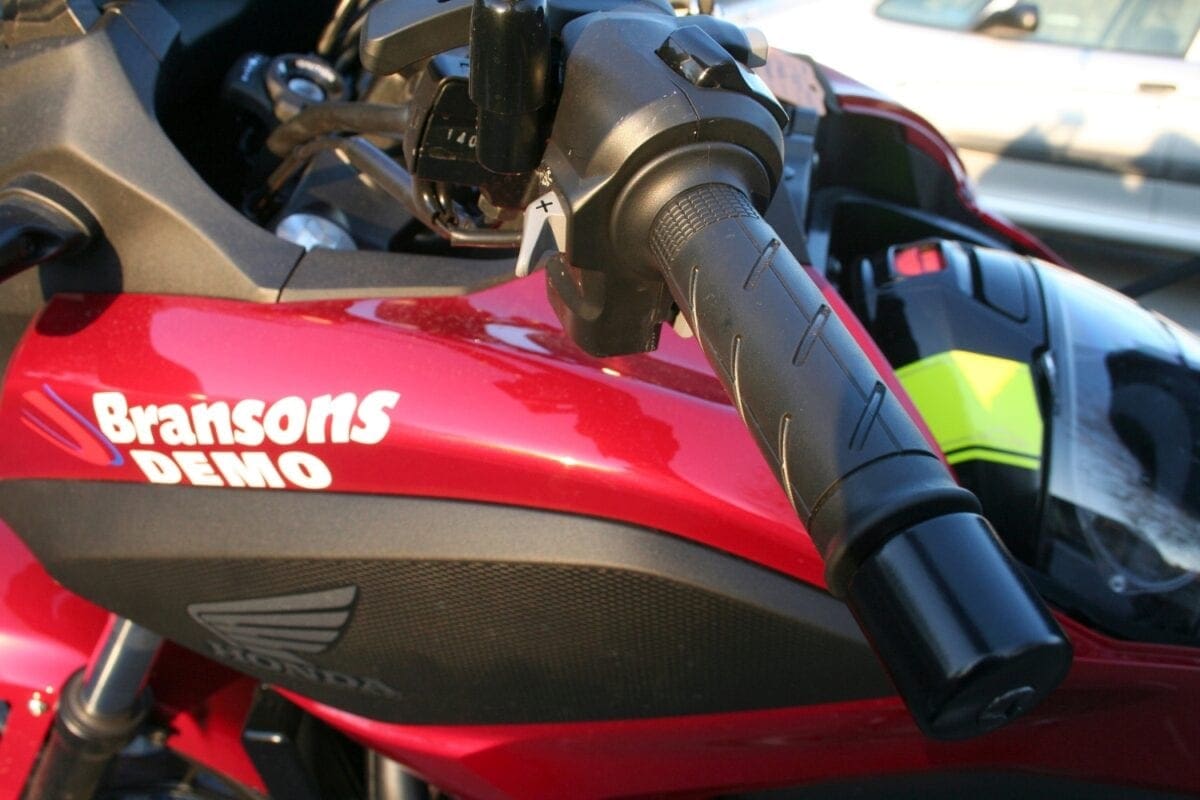 WHO'S BUYING IT?
Overwhelmingly commuters, according to Mike Day of Bransons Motorcycles (a Yeovil Honda dealer for 35 years). Some use their NC for a little touring as well, but its practical pluses are attracting commuter-types.
The surprising thing is which model they go for. If they're buying the bike for practical reasons, why do so few of them go for the S model, which is £400 cheaper than the X? It looks a bit bland compared to the adventure style X, but does the same job. And only around one-in-five NC buyers pay the £600 extra for DCT which suggests these are motorcyclists, not scooter riders trading-up; riders who love gear changing and a hint of off-road toughness.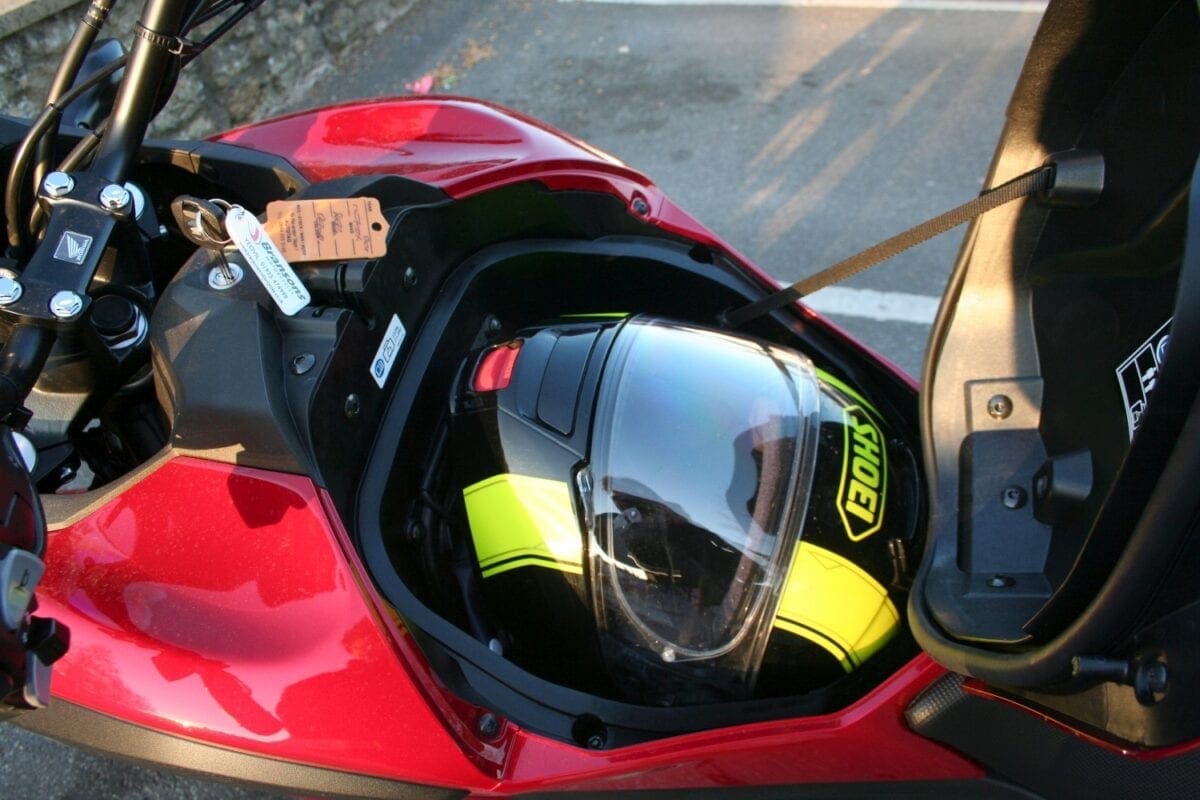 SPEC
ENGINE
745cc parallel twin
POWER
54bhp @ 6250rpm
TORQUE
50lb ft @ 4750rpm
BRAKES
Front: disc
Rear disc, ABS
TYRES
Front: 120/70-17
Rear: 160/60-17
SUSPENSION
Front: telescopic fork
Rear: single shock
SEAT HEIGHT
830mm
WEIGHT
219kg
TANK CAPACITY
14.1 litres
COLOURS
Red, Silver, White, Black
CONTACT
PRICE
£6899