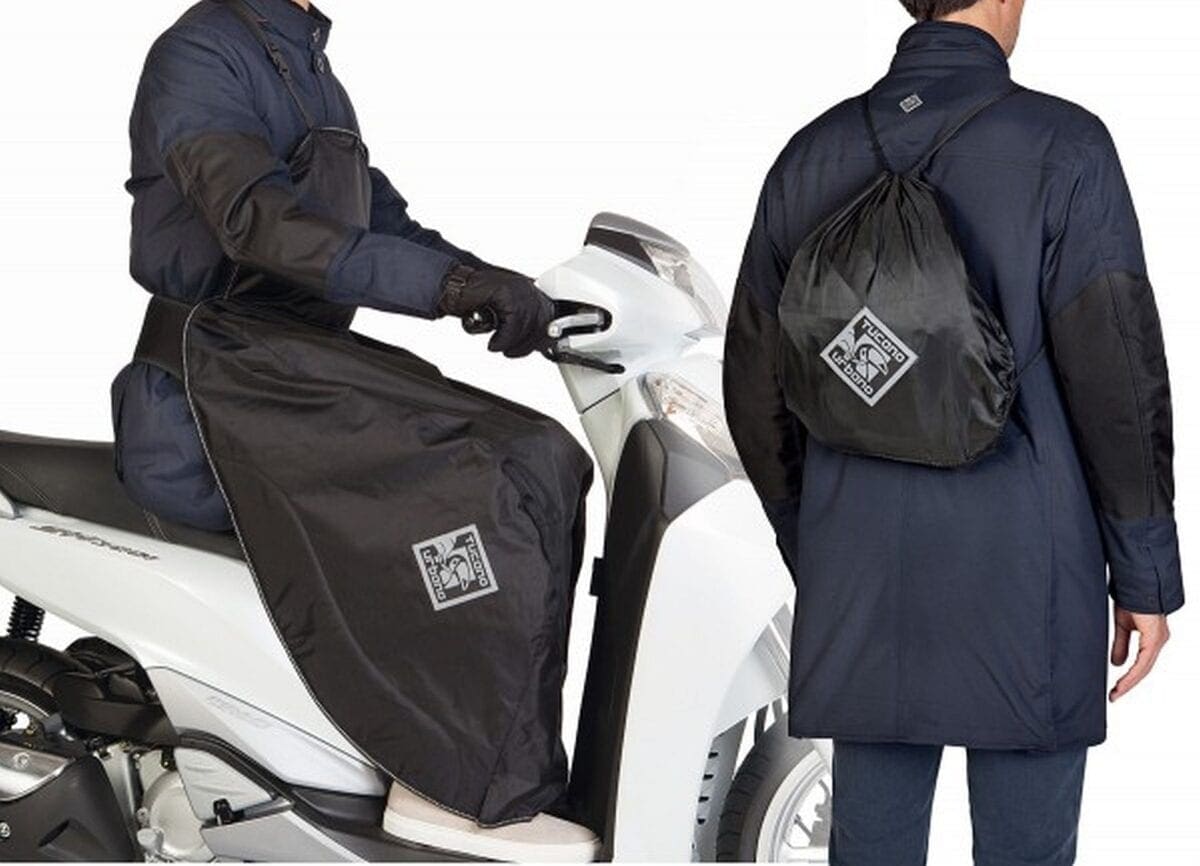 RRP: £39.99 (incl VAT)
Reviewer: Mau
The new Linuscud leg cover is designed to be quickly and easily fixed on the rider, rather than becoming a permanent fixture to your scooter. Most of the major makes of maxi scooters benefit from having tailored-made aprons, but this is where the Linuscud comes in, as it is aimed at those – like me –  who ride other styles of scooters where a permanent fitting is not possible, or an option. In use, the integrated side slits allow the freedom of movement for the rider to put his feet on the ground when the need arises.
Putting the Linuscud on to wear is a relatively easy task to perform by making use of its fitted neck strap and rear adjustable neoprene Velcro straps – no attachment to the scooter whatsoever (although that could be easily be done if the user chooses to do so). And when not in use, the Linuscud can be stored as a small backpack style storage sack which has a mesh pocket built into the bib, which then turns it into a holdall-style backpack.
The Linuscud comprises of a three-layer construction (a waterproof fabric outer shell with taped seams, a (claimed) fully waterproof internal membrane, plus a synthetic fur thermal leg lining), which TU claim ensures thermal protection and maximum waterproofing. As a safety consideration, reflective edging is fitted to increase the rider's visibility on the road.
Info:  info@tucanourbano.co.uk