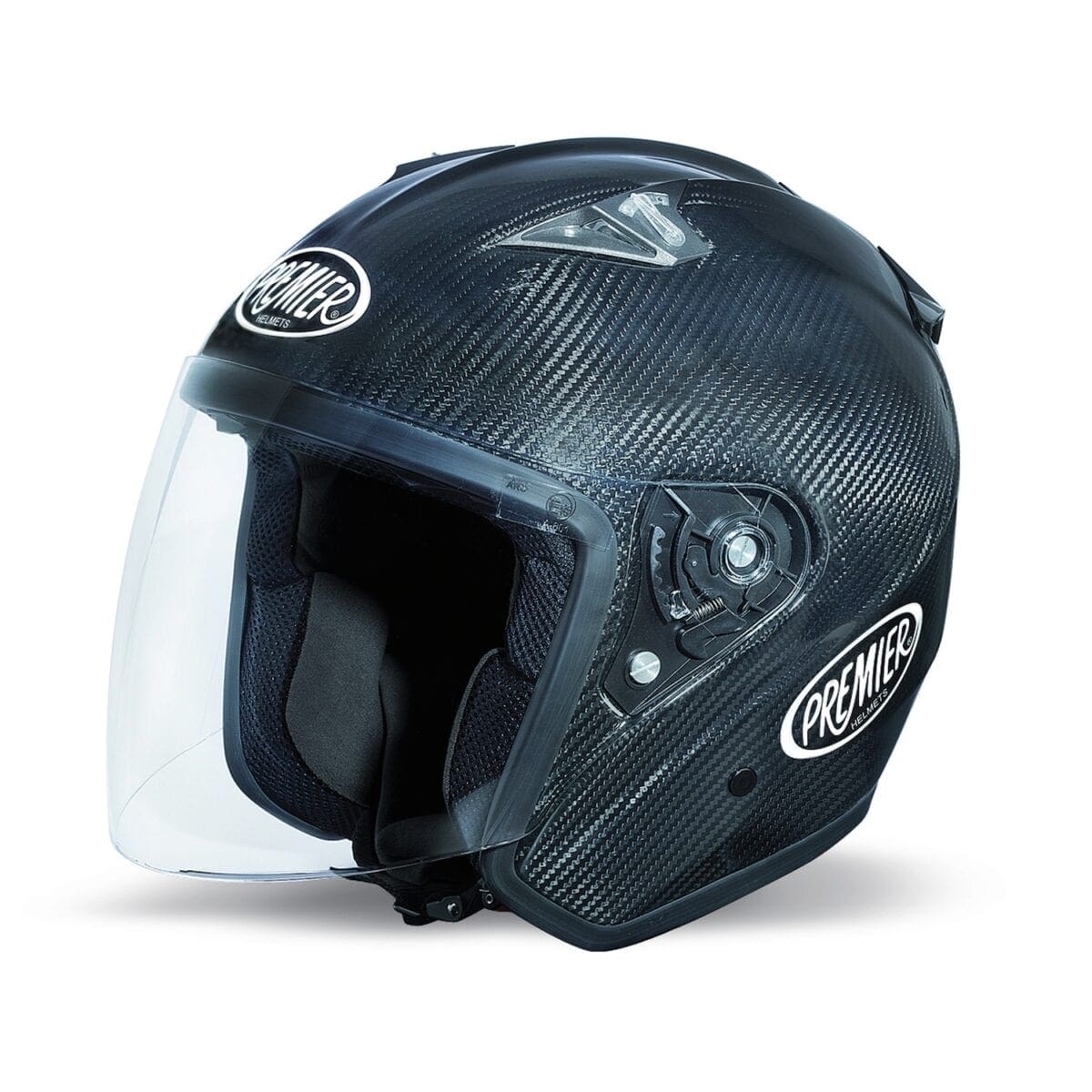 There's more to open face helmets than first meets the eye. Favoured by many classic scooterists and commuters who find them more stylish or practical than full face helmets, there's a lot of variation within the category. T&G investigates.
From minimalist classic lids to modern ones with as many features as full face helmets, there's plenty to choose from when it comes to open face helmets.
Whilst full face lids offer more shelter from the elements, wearing an open face helmet on a nice day can be bliss. The wind – and the occasional bug – on your face makes riding a bike a whole different experience. It's not for everyone, but many riders simply refuse to swap their open face lids to any other kind and see it as much an attitude towards riding as a stylistic statement.
With an open face helmet you don't have the same anonymity as with a full face lid – especially with a tinted visor. Whether this is a positive or negative depends on your outlook. It will certainly make it easier to get off your bike at petrol stations or shops without having to remove your helmet. There's also the option of using sunglasses or goggles. They protect your eyes as well as give you a little anonymity.
And at the end of the day, let's be honest about it, there is something very cool about open face helmets; Captain America in Easy Rider would not have looked too rebellious with a full face helmet (not that he bothered with his 'stars and stripes' lid too much either).
We decided to have a look at some of the key features that anyone thinking about buying an open face helmet should consider, and to make sure that we got a real feel for the topic, we also reviewed five different open face helmets.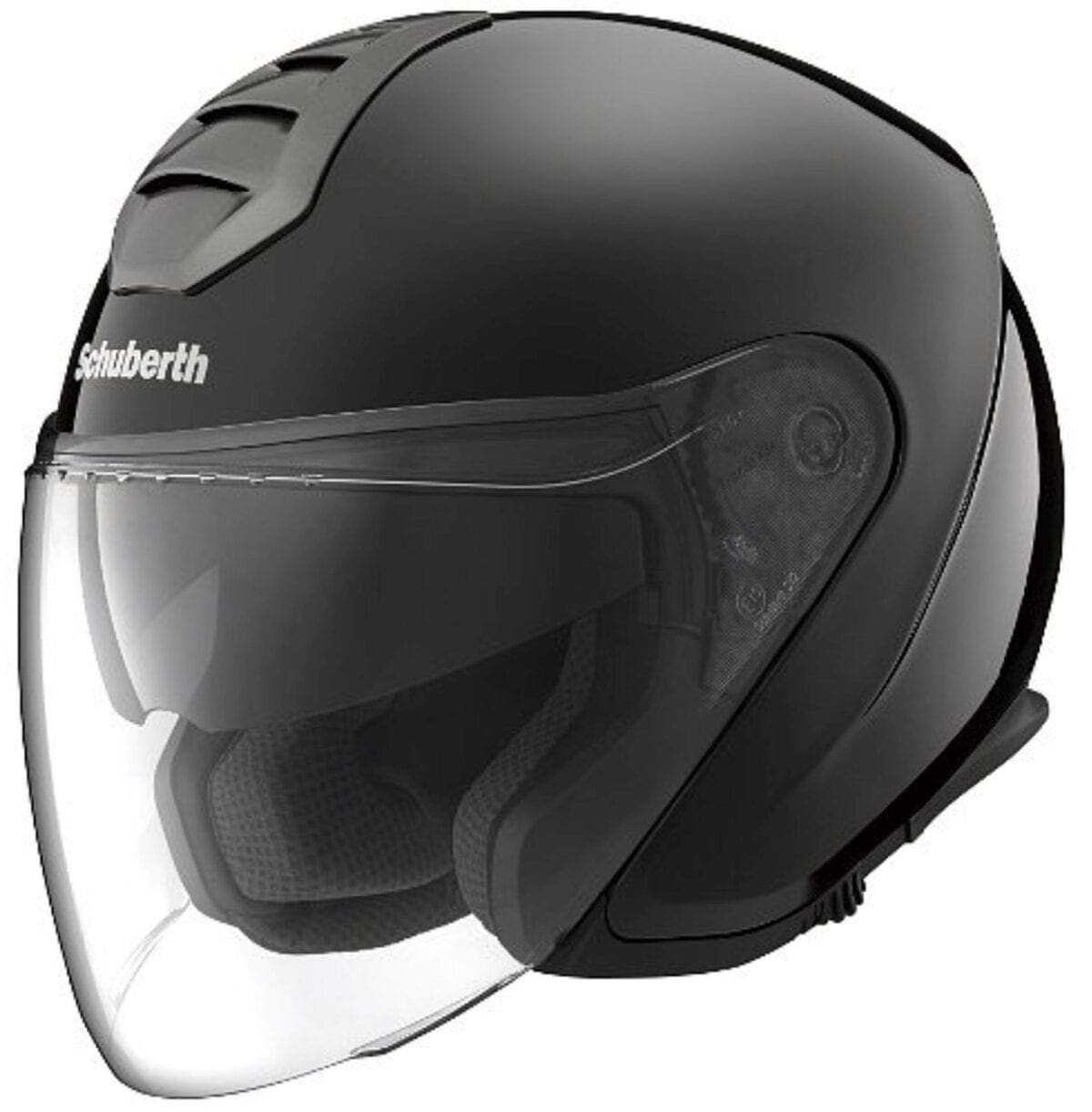 Here's the nine things to look for in your open face helmet:
1. STYLE
Traditionally, open face helmets have had the classic 'old school' look, but these days the looks and styles of open face helmets vary from the traditional to some quite futuristic approaches. Many helmets feature removable peaks and visors that can easily transform the look of the helmet, so you can change the appearance to match the style of the bikes you ride and your riding gear.
2. VENTILATION
Ventilation might not be the first consideration for an open face helmet – you have the elements quite literally in your face, right? But many helmets offer additional ventilation to help keep your head cool. This is great on those warm summer days and can really make a big difference to your comfort. The beauty of having vents on the helmet is that if you don't need them you can simply close them.
3. LINING
Removable and washable lining is always a nice feature in any helmet, and especially if there is not much ventilation in the helmet the lining can get a bit smelly quite quickly. There are products that you can use to clean the lining without removing it, but if it is possible to take it out and stick in the washing machine, then all the better. The quality and finish of the lining is also important as it should feel nice and soft with no seams poking out and causing discomfort.
4. STRAP
Open face helmets come with different strap mechanisms, so if you prefer a double-D or a micro-ratchet locking in the strap, the options are available. In general, the strap is easier to get to because the chin bar is not in the way, but you still want a system that you are comfortable with.
5. PEAK
Some helmets come with either a small sun visor or a full-blown motocross-style peak. These are often removable, which makes the helmet more versatile, but if you're unsure check before you buy. A peak can be great to keep the sun out of your eyes, but can make the helmet noisier.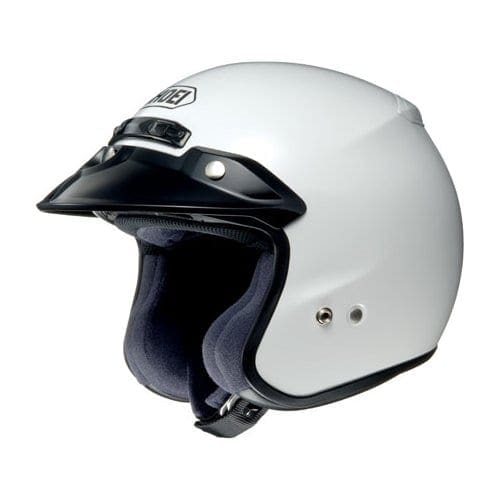 6. VISOR
Regardless of the style of the helmet, many come with a visor. These can be either permanently fixed or removable. Having a visor gives you an option to shut the wind out if it gets too much. It's also great to have if it rains. Some visors come with anti-fog systems such as Pinlock lenses to help keep them clear in all weather.
7. INTERNAL SUN VISOR
An internal sun visor built into the helmet that you can flick on and off is really handy, especially in changing conditions as you don't have to stop to get your sunglasses on and off all the time. The mechanisms for operating the sun visor vary, but often there is a lever at the side of the helmet that moves the visor up and down.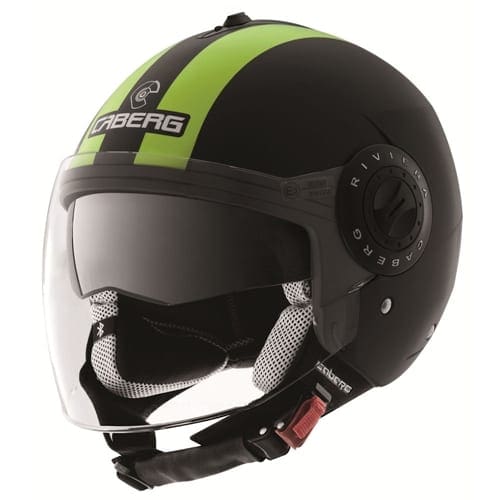 8. GOGGLES
Goggles offer protection and add a bit of style to a nice retro helmet. There are various styles to choose from, so you can make sure that they match your helmet. As a cheap option a pair of sunglasses will do, but they don't protect your eyes in the same way as good quality goggles.
9. MATERIALS
The most popular options for the outer shell are polycarbonate and fibreglass. The fibreglass shell is more rigid, offering better impact protection. With greater protection also comes a higher price, so expect to pay more for fibreglass helmets. If you want to see the difference in rigidity, take a helmet and push the chin area in. You'll notice that the polycarbonate flexes much more than fibreglass.
---
Advert
---
Enjoy everything More Bikes by reading the MoreBikes monthly newspaper.
Click here
to subscribe, or
Read FREE Online
.
Sign-up to the More Bikes Newsletter
Enter your e-mail address below and get regular updates straight to your inbox… You can unsubscribe at any time.