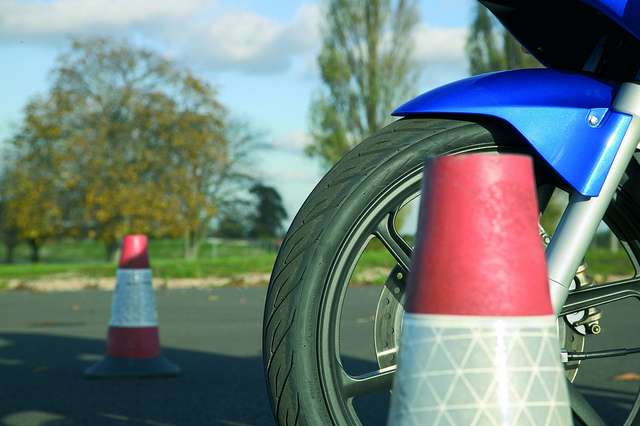 Keith Bassington started off working as a mechanic at LMT Motorcycles in Louth more than 15 years ago and has been getting people through their motorcycle tests and CBTs for the last 14 years. He gives his top five tips so you can get through first time…
1. Dress appropriately
We get some people turn up as if they're about to go to the disco, while we have gear to kit people out properly if they haven't got suitable footwear or trousers on it can be difficult – especially if the weather isn't great.
2. Don't think of it as a test;it's training
Some people get nervous when they think of the CBT as a test – it's not – once people realise that it's training to get you to a certain level then they relax. Our aim is to get you through so you go home with the certificate.
3. Listen
It's so important that you listen to your instructor – we do this job day in and day out so know what we're talking about. Ask questions if you're unsure of anything.
4. Be confident – but don't be overly confident
While it's good to have some confidence with the scooter or the bike, it's not good to have too much confidence and think that you know everything. If you've ridden a bike before then that's great – previous experience really helps – but there are certain things you have to demonstrate to get you through your CBT – we know them and we'll teach you them.
5. Brush up on the Highway Code
You'd be amazed at the number of people who come with no knowledge of the Highway Code. If you've been driving on the road then you'll just need to brush up on it, if not, then you'll need to start from scratch. Knowing the rules of the road is important so give yourself a head start. There's no excuse either as it can be downloaded for free from: www.highwaycodeuk.co.uk