A variation on a familiar Honda-based theme, from Keeway.
Where would Chinese factories be without Honda's good old CG125? For years, Chinese bikes based on the CG have been the bargain basement geared 125 for several factories. There's fewer around now, as more 125s gain revvier OHC motors, but the Keeway RK 125 isn't one of those.
STYLING
The Keeway doesn't look like an old Honda, because although the mechanicals are fairly basic, there's been an attempt to spruce-up the styling. And it works – smart without trying too hard.
ENGINE, CHASSIS
T&G readers probably don't need any introduction to this air-cooled pushrod 125cc single. Like generations of similar motors, it's dead reliable given the right attention to oil changes, tappets and plug. It's housed in a simple tubular steel frame with front disc brake and drum rear.
ON THE ROAD
With many of these bikes being similar under the skin, it's not surprising the Chinese try to differentiate them with some showroom appeal. In the RK's case, that brings a bar fuel gauge and a fairly pointless rev counter (pointless because the red line is at 10,000rpm, way ahead of this engine's capabilities).
Anyway, choke on, fire-up (there's a kick-start as well as the button) and the RK takes off. Like any other geared 125, you have to use the gears and revs to make progress; if you do that, it goes quite well, winding up to an indicated sixty on the small speedo. It's also happy trundling through 30 limits in fifth and like all geared 125s, it's light and easy to ride, so long as you're happy using a clutch.
The Cordial tyres (that really is their name) grip well and the front disc/rear drum brakes are well up to the bike's performance. We're not sure what affect a pillion would introduce, but the seat's big enough for two, with decent grabrails. Unusually, there's a heel and toe gear change (worth using to avoid scuffing your boots) which gives the RK something in common with a Harley, so there's posh.
Most detailing is good – the mirrors are great and the fuel tank is lockable, while it's nice to see fork gaiters keeping winter crud off the stanchions. But why the spring-back suicide stand? Cheaper than fitting a cut-out switch?
The RK is one of the pricier CG-based 125s, so unless a nearby dealer makes it a convenient choice, have a look at what else is available.
Words/images: Pete Henshaw
WE SAY
It does the job, but other bikes do much the same for less than £1000, though the RK has a bit more style.
LICENCE REQUIREMENTS
A1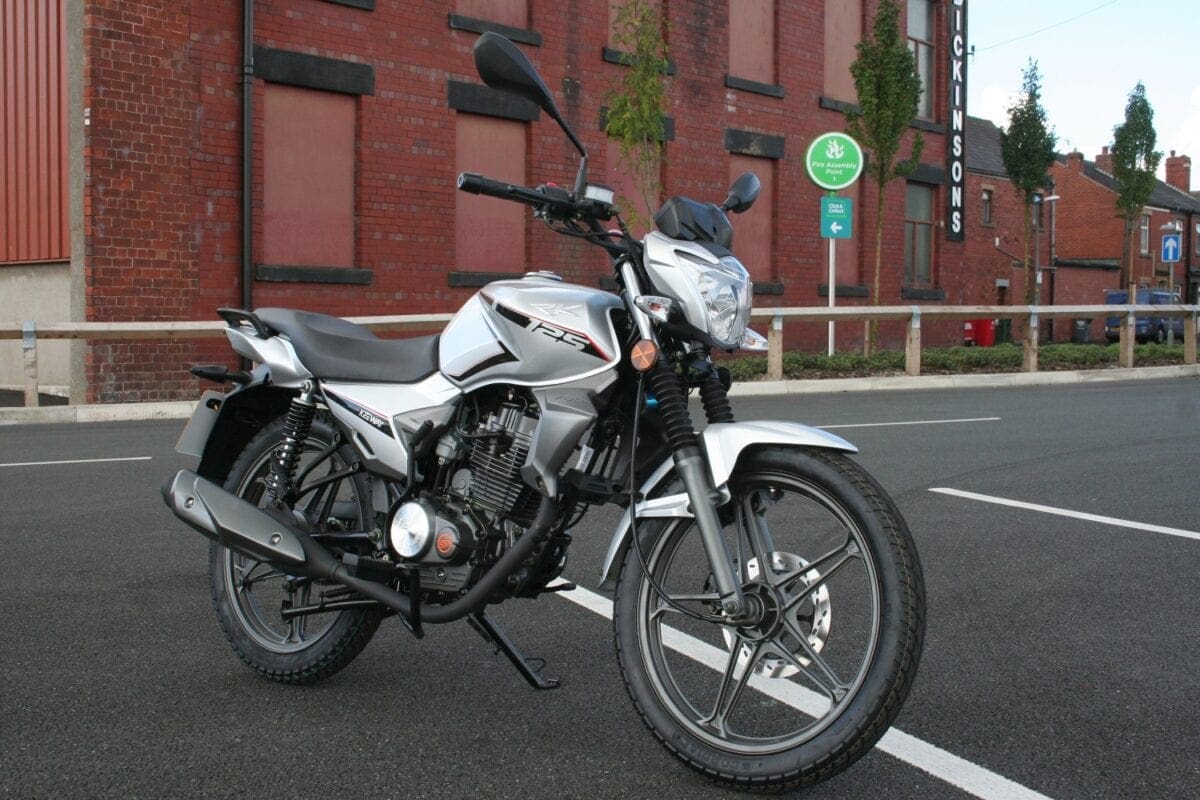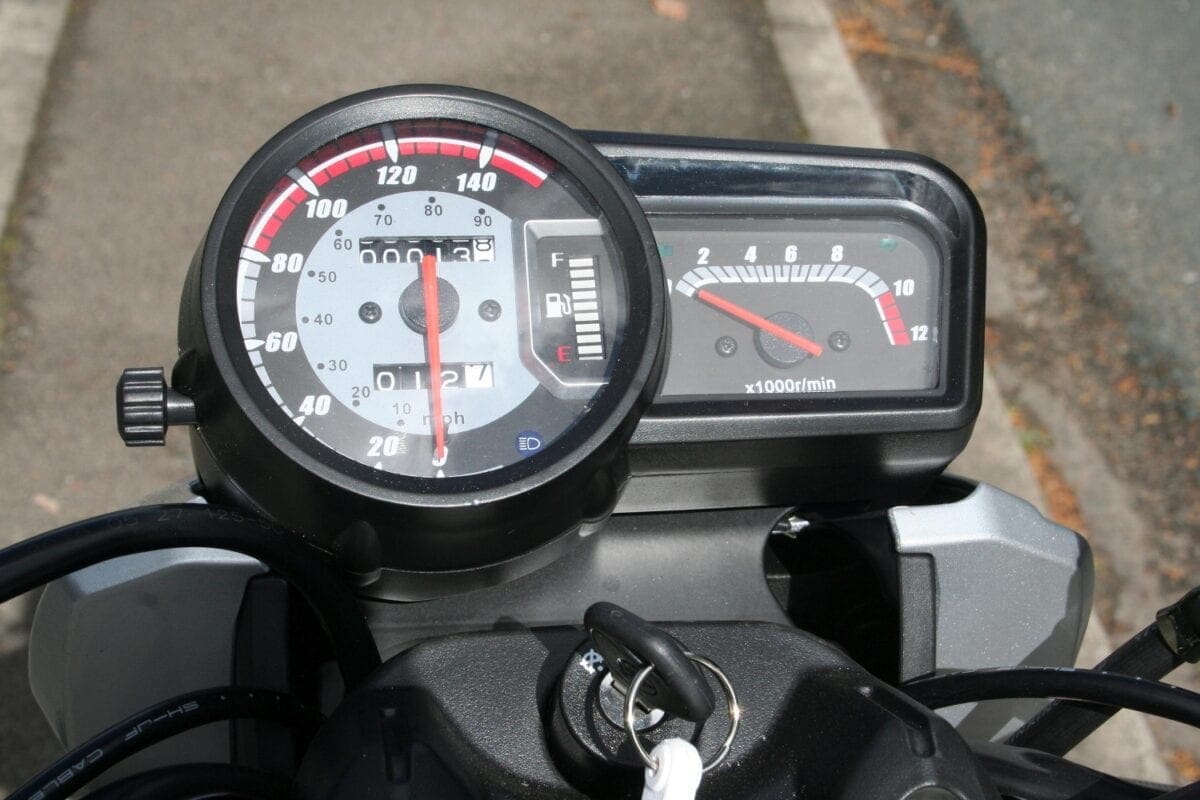 SPEC:
ENGINE
Air-cooled single-cylinder 125cc
POWER
10.06hp (7.3 kW) @ 8250 rpm
BRAKES
Front: disc
Rear: drum
TYRES
Front: 2.75-18
Rear: 3.00-18
SUSPENSION
Front: telescopic forks, non-adj
Rear: twin shocks, pre-load adj
WEIGHT
116kg
SEAT HEIGHT
785mm
TANK CAPACITY
12.3 litres
COLOURS
Blue, silver or black
CONTACT
www.motogb.co.uk
PRICE
£1271