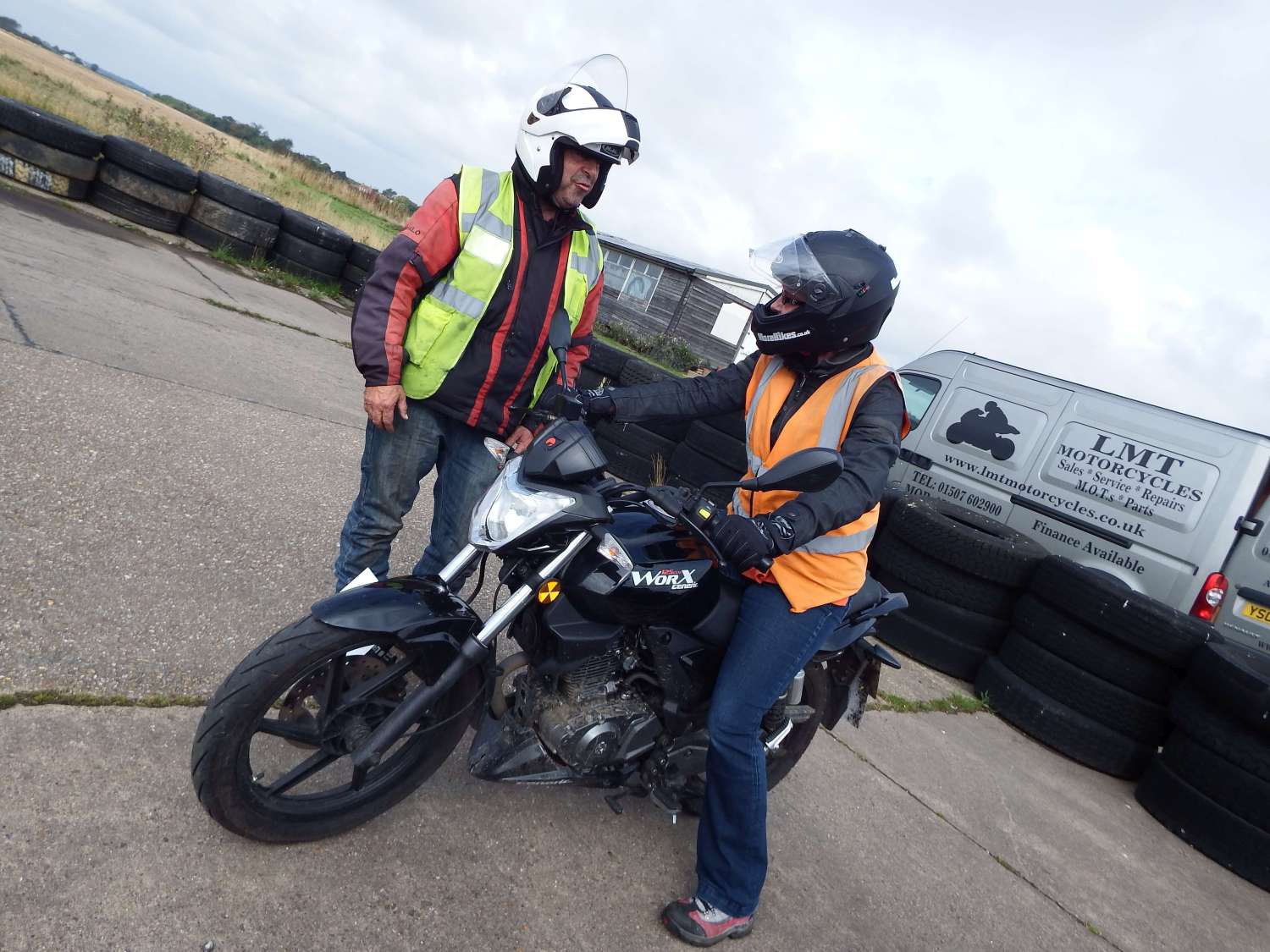 Taking your first step on to two wheels and embarking on your CBT can be a daunting process; however, it doesn't need to be.We headed back to school – motorcycle training school that is – to bring you up-to-date information as to what the course includes so there are no surprises.
Over the last decade, every year around 175,000 people completed their CBTs. Compulsory Basic Training – or CBT – is the first step in a line of motorcycle training that will get you your full licence. Whether you choose to ride on your CBT for two years until it expires and renew it, or if you use it as a stepping stone to get your full licence – either way, you'll need it.
There are five elements to the CBT, split into two parts – off-road and on road – and you can complete it on an automatic scooter or a geared motorcycle – if you're 16, then you're restricted to a scooter. You're required to complete every element before your instructor hands over your certificate.
Prices of the CBT can vary – often you pay more for the privilege of using the training schools bike, too. It's generally around £100 but can often range from £50-£200 depending on location, time of year and how many days training you require. Discuss the costs up front with the instructor and then that way, there won't be any nasty surprises.
Let's take a look at the elements in more detail.
Off-road elements
The off-road elements are often held in a nice big open flat space where there is plenty of room to practise. Instructors have up to four students for the off-road section of the course and there is a 2:1 ratio for the on-road elements.
ELEMENT A
You're required to be able to read a numberplate at a distance of 20.5 metres – with the aid of glasses or contact lens if you usually wear them. This will be tested in element A. Your instructor will also chat with you about appropriate clothing and safety while on the scooter or the bike – from helmets to gloves, and discuss with you the pros and cons of different materials.
ELEMENT B
Your instructor will go through the controls of the bike including: gear lever, fuel tap,choke, clutch lever, dip-switch, indicators, horn, speedo, ignition, warning lights, front brake, throttle, engine cut-out switch, electric-start or kick-start and back brake pedal – where appropriate. You'll get a chance to practise using them yourself too.
There are basic safety checks that you should do to ensure your motorcycle or scooter is safe to ride, these will be shown to you during element B. Daily checks such as: brakes, lights, mirrors, numberplates and reflectors, fluid levels and weekly checks including: tyres, control cables, suspension, steering head, wheels and spokes, drive chain and nuts and bolts, will be shown to you.
Using the brakes is also covered – without the engine on, wheeling the bike and pressing the front brake. You will then be shown how to put the bike or the scooter on and off the stand – both side and centre – and you'll practise doing it yourself.
It's then time to start and stop the engine while the bike or scooter is static.
ELEMENT C
In this element, you will cover:
Riding in a straight line and stopping
Riding slowly
Using the brakes while riding
Changing gear
Riding a figure of eight
Emergency stopping
Rear observation
Turning left and right
U-turns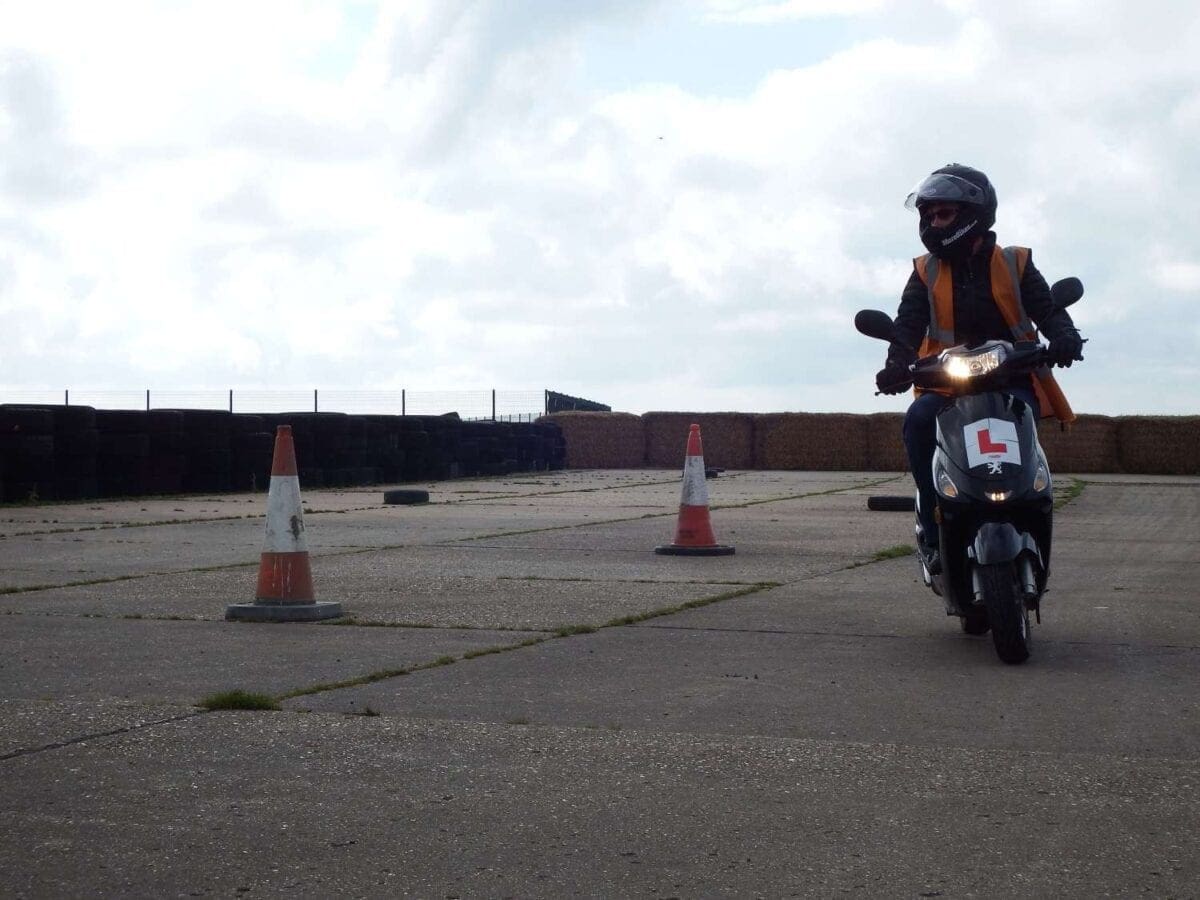 Common mistakes that people make include stalling the engine, harsh use of the controls, locking the wheels while braking, riding too fast and riding with your feet off the footrests. Clear instructions will be given by your instructor about what they are looking for and if you're unsure of anything
then ask.
ELEMENT D
Your instructor will ask you questions about a variety of topics that you have covered throughout the day to double check that everything they have said has been absorbed – so it's important to listen. They may do it in a casual way rather than a formal question-and-answer session. Expect questions such as:
• Why is it important to ride at the correct speed?
• Why is it important to look behind you?
• When would a poor road surface affect your machine?
• Topics including: visibility, legal requirements, vulnerability, use of speed, Highway Code, anticipation, rear observation, road positioning, separation distance, weather conditions, road surfaces, alcohol and drugs, attitude and hazard perception could all be mentioned.
On-road elements
ELEMENT E
This is your chance to put everything you have into learnt into practice – you're heading out on the road. You'll be hooked up to your instructor with an intercom so that you can hear them give you directions and advice. You will be out on the road for a minimum of two hours, although bear in mind it could be more. Your instructor will assess whether they think you are safe to ride alone – if you are then you will receive your certificate, if not, then they may suggest you return for further training.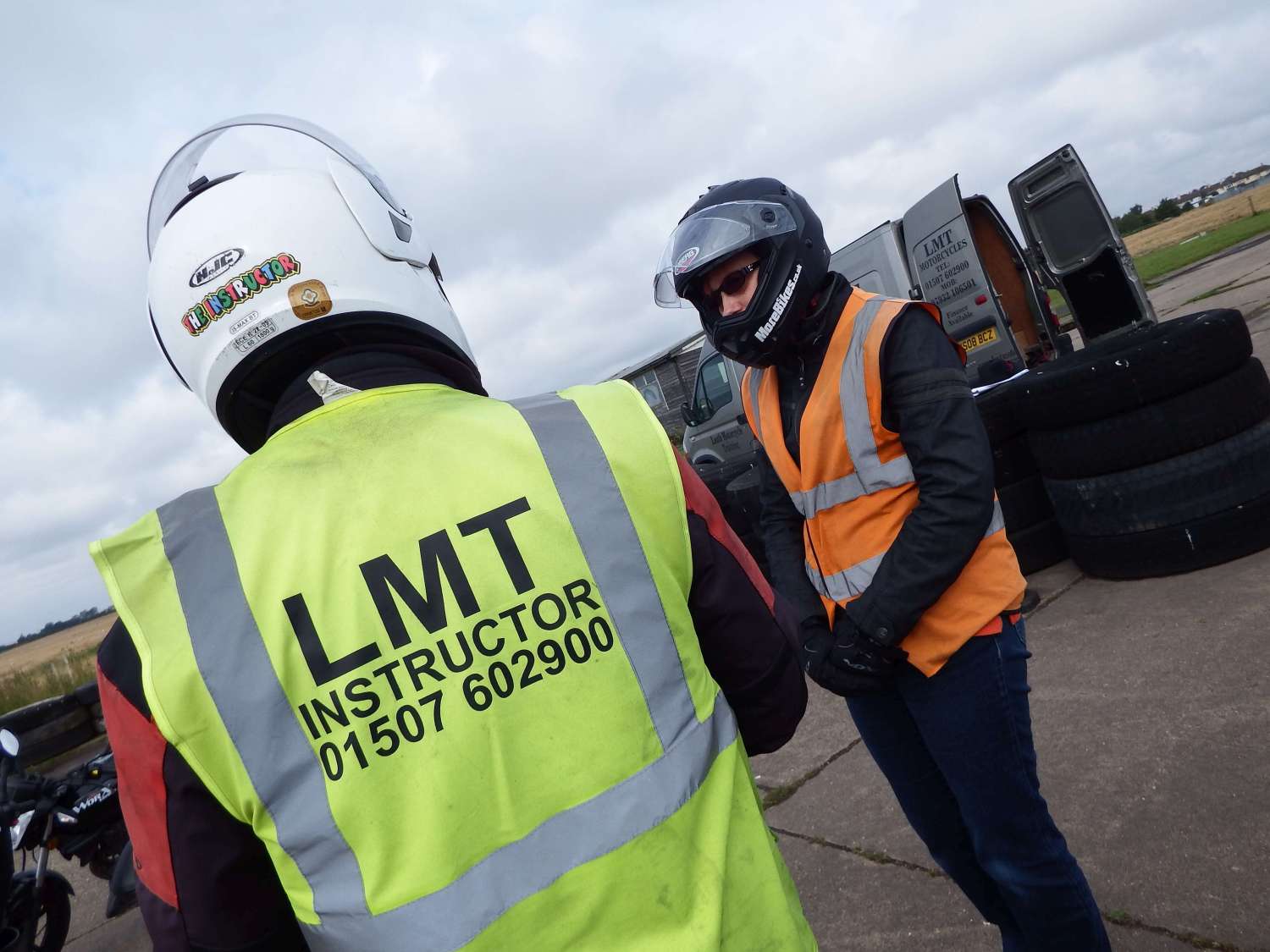 Before you book your CBT, ask questions
Some unscrupulous instructors may try to get away with giving you less than two hours on the road – which is actually breaking the law. A couple of questions about how long it will take and how long you will spend on the road, will help you get the right training instructor. It's not a 'bargain' if you're unsafe on the road afterwards.
---
Advert
---
Enjoy everything More Bikes by reading the MoreBikes monthly newspaper.
Click here
to subscribe, or
Read FREE Online
.
Sign-up to the More Bikes Newsletter
Enter your e-mail address below and get regular updates straight to your inbox… You can unsubscribe at any time.