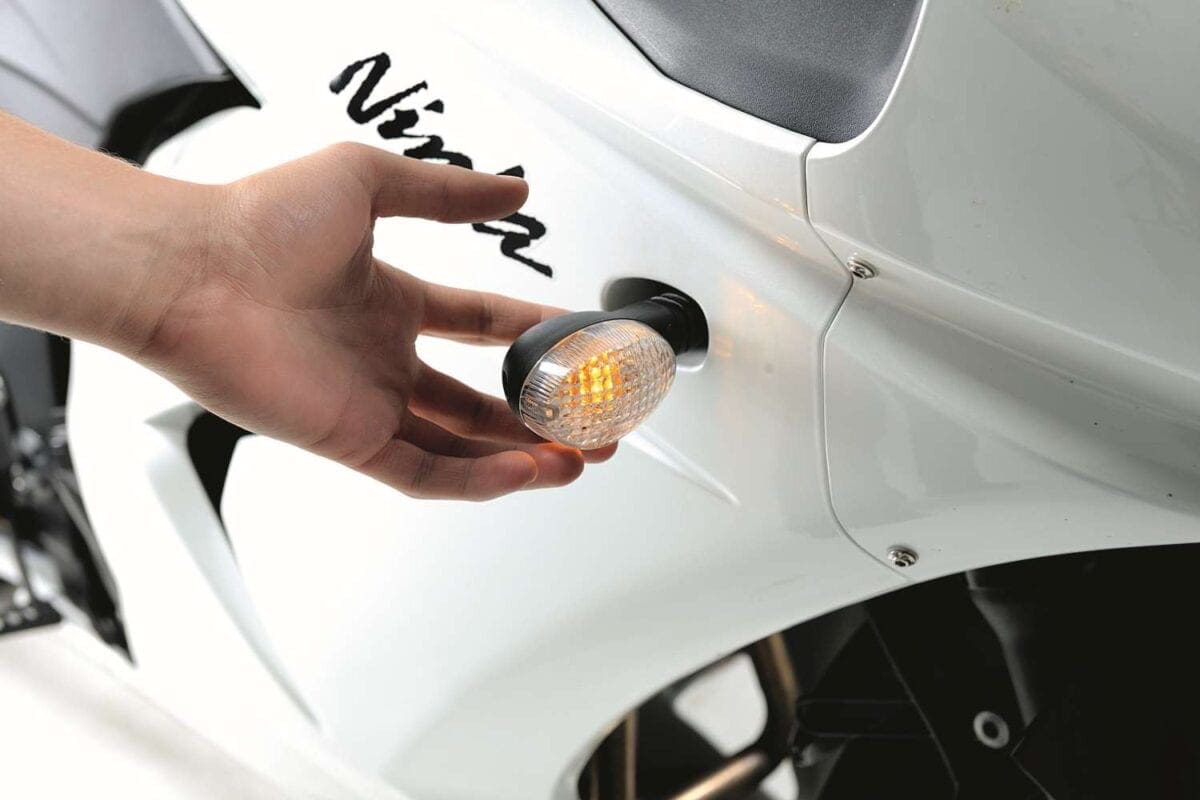 It's advisable that you check your electrics before any ride out as it could mean that important features of the bike – such as indicators aren't working which could put you in danger.
Have a look around the bike and check that all lights, indicators and the horn work as they should.
For your rear lights, either grab a friend to help or wheel the bike so that the rear is facing a wall or door and you can watch out for the reflection. Alternatively put your hand to the back of the machine and the light will shine onto your hand. Repeat with the front lights and indicators.
When switching on the ignition check that all the lights on the dash come on and then the ones that are meant to stay on do.