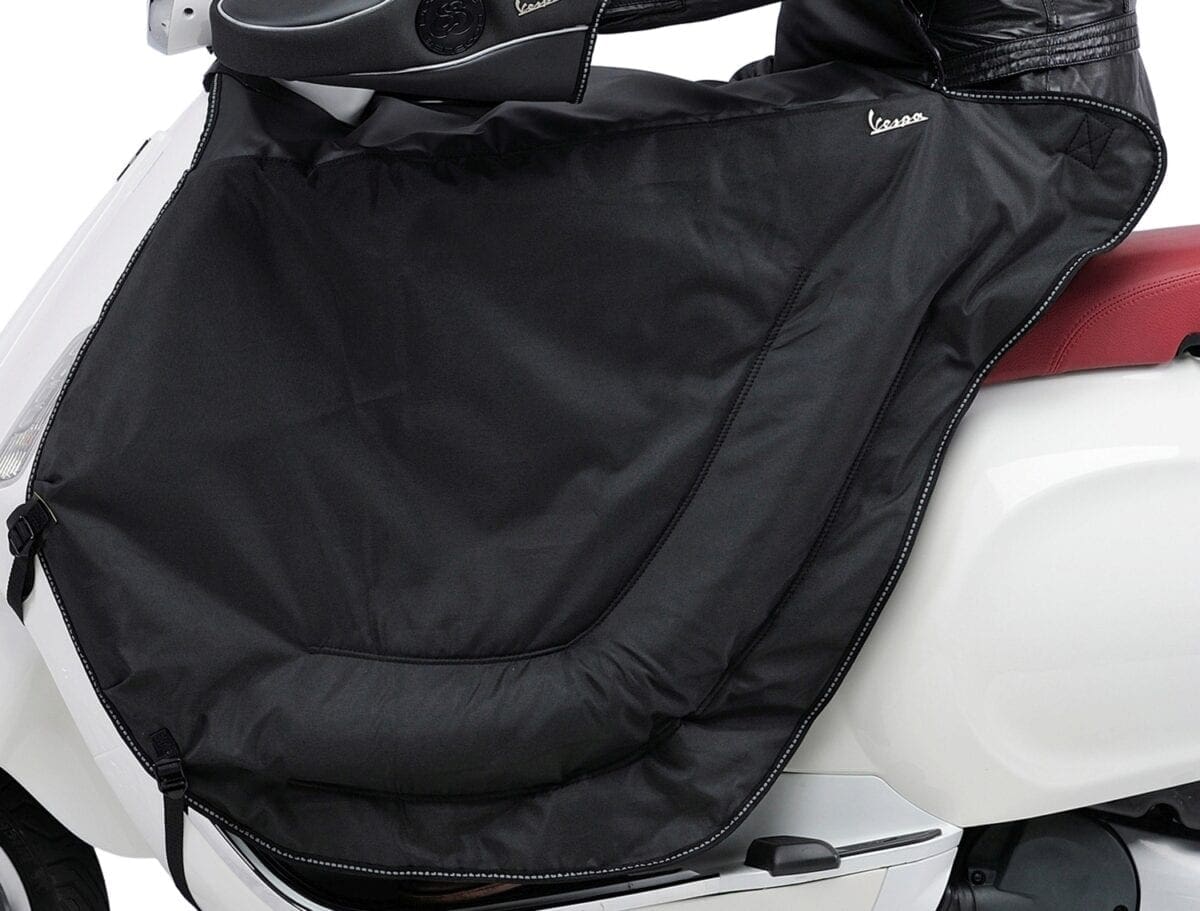 RRP: £70.82
This new Vespa Leg Cover promises to help keep the wind, rain and cold at bay and is a is quicker, easier option than struggling in and out of waterproof overtrousers, making it great for the daily commute and short hops into town. It also works as an extra barrier against the weather on longer runs too.
The outer shell is waterproof. Inside, there's a cosy synthetic fur lining, providing insulation against the cold and wind.
An 'anti-waving' system is said to prevent the cover flapping and billowing at higher speeds, while the structured fabric shell helps the cover to maintain its shape, making it quick and easy for the rider to get on and off the scooter.
The cover is tailored to fit the Sprint 50/125, so access to the ignition and storage compartments is unrestricted. Once parked, a pull-out waterproof extension keeps the seat dry and there's even a built-in anti-theft, braided steel cable to secure the cover to the scooter. Reflective detailing is included for extra visibility in dark, rainy or foggy conditions, too.
Info: 0117 9725552 / www.uk.vespa.com