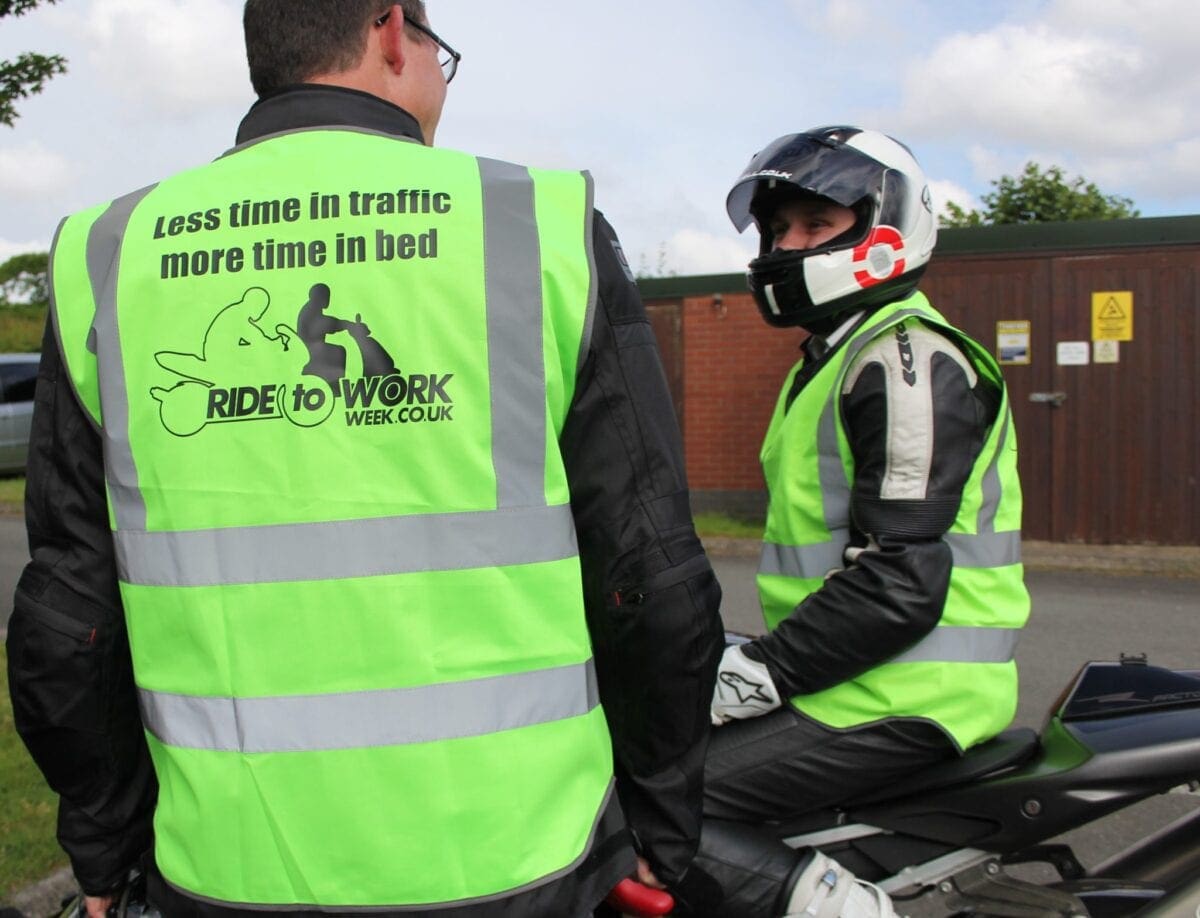 Motorcycle customers who insure with Carole Nash, Ageas and ERS are to be offered free commuter cover during national UK Ride to Work Week, which is on between June 20th and 26th.
Around two-thirds of riders opt only for social and domestic coverage, which Ride to Work Week aims to challenge by promoting the benefits of commuting via motorcycle and scooter.
Carole Nash, Ageas and ERS customers will be offered commuter cover for free for the entire working week (Monday 20th to Friday 24th).
Motorcyclists are among the happiest commuters according to a one off survey by the Office for National Statistics. It revealed that riding a motorcycle, moped or scooter had no negative impact on well-being on commutes up to 30 minutes and after that it was negligible.  This was in contrast to those who walked, cycled, took the bus or drove, who all experienced a dip in well-being after just 15 minutes.
Here's why riders #commutehappy
*         They save time – less time in traffic means more time in bed
*         They save money – some small scooters do up to 150mpg
*         Easy parking – motorcyclists get into the smallest spaces and parking is often free
*         Road skills improve – riders who drive are better car drivers too
*         It's just more fun – you'll turn up to work with a smile on your face
Commuters can post their pictures and thoughts on Ride to Work Week social media, where there will be news of giveaways and competitions throughout the week:
Facebook https://www.facebook.com/RideToWorkWeekUK/
Twitter: @RideToWorkWeek<https://twitter.com/ridetoworkweek> using the hashtag #commutehappy
Website:  www.ridetoworkweek.co.uk
And look out for riders on the UK roads wearing hi-viz featuring the Ride to Work week messages!