Imagine you're riding through town, and the traffic in front of you begins to slow, to 20mph, then 10mph…then less, but it keeps moving. There's no room to filter past, so you have to slow with it. Welcome to the world of controlled slow riding, an essential skill for urban survival.
We've all seen riders struggling to control their bike or scooter at walking pace – legs paddling, bars wobbling – especially when they've got a pillion or heavy topbox on board. And it's true that in some ways riding very slowly is trickier than riding fast – below 15-20mph, the natural gyroscopic forces that naturally keep the bike upright fade away, so basically it's all down to you. Read how to do it in our Top 10 tips:
1: RELAX
Grip the bars lightly, not with a death grip, and sit upright with both feet on the pegs – tensed muscles are less able to make small adjustments than relaxed ones, and the bike will be less stable with your feet off the pegs and legs stretched out.
2: SMOOTH AND GENTLE
Control the bike by balancing throttle, clutch and brake, but use them all gently and progressively – if you snatch at them, the bike will bite back. If you're riding fast enough to be clutch out, first gear, so much the better. On an automatic scooter of course, it's just the throttle and rear brake to be balanced.
3: REAR BRAKE
Use the rear brake to help control speed, and don't touch the front. The rear will steady the bike and make life easier, while the front will bring a touch of fork dive, which unsettles everything.
4: KEEP UPRIGHT
Keep your head upright (an essential part of keeping your own sense of balance). Lose that and say goodbye to keeping the bike sunny side up.
5: LOOK AHEAD
Looking ahead while slow riding, say coming up to a roundabout, means you may avoid stopping altogether, which keeps your feet on the pegs and everything smooth.
6: POSITIVE STEER
At speed, we counter-steer to turn the bike, almost subconsciously. But at very low speeds the physics turns things back the other way – steer left to go left, right to go right.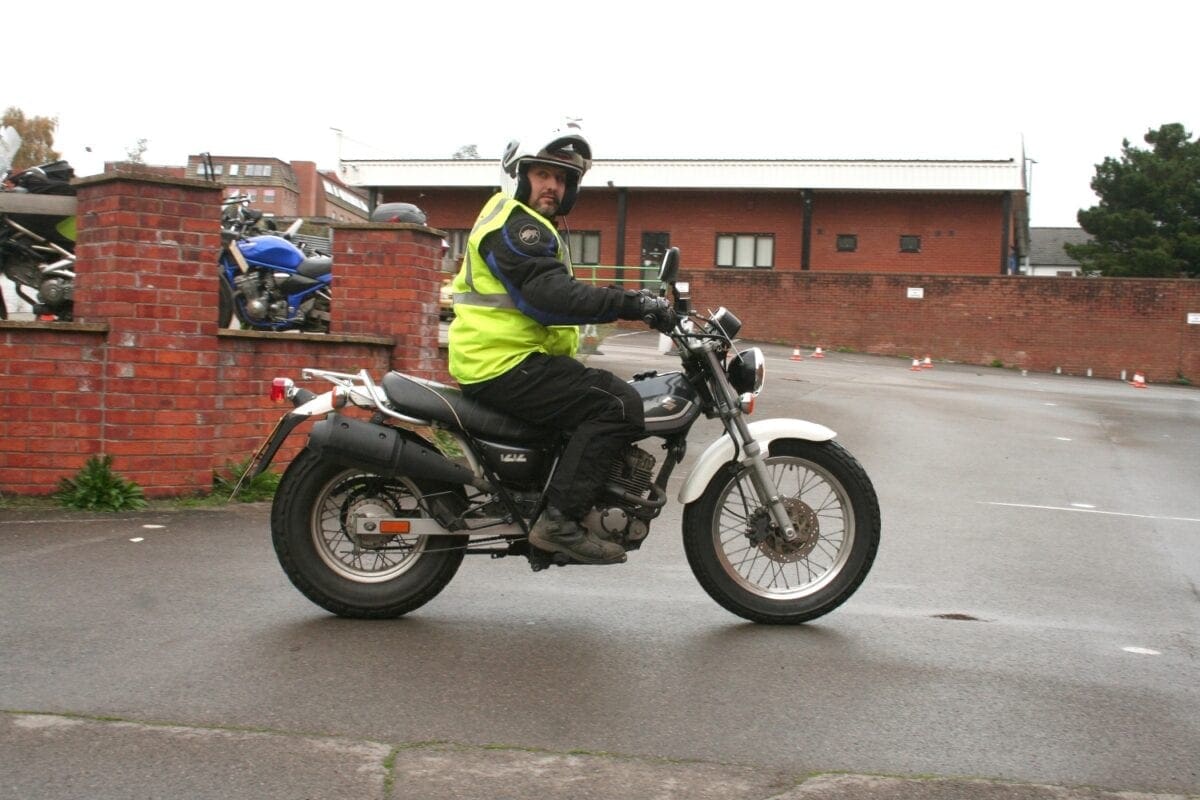 7: LOOK WHERE YOU'RE GOING
The key to any turn, especially low speed U-turns. Instead of focusing on the few metres in front of the bike's front wheel, look to where you want to go. So on a U-turn, look back over your shoulder to where you want to be, and the bike will obediently follow your gaze. It sounds weird, but it works.
8: FOOT DOWN?
If you really do have to put a foot down while making a turn, make it the inside one and if the bike is still moving, put it down as far forward and away from the bike as you. That way, you've got more leverage and won't be scrabbling for grip as your grounded foot is left behind by the moving bike.
9: U-TURN CHECKLIST
Stop first and take a really good look behind. After shoulder and mirror checks, make the turn and when you've completed it, pull into the kerb and stop, because in the meantime the situation behind you could have completely changed.
10: REVEL IN IT
No doubt about it, riding slowly and keeping everything under control feels pretty cool when you get it right, so enjoy it. It's one of the many pleasures of biking and scootering.
Words/images: Pete Henshaw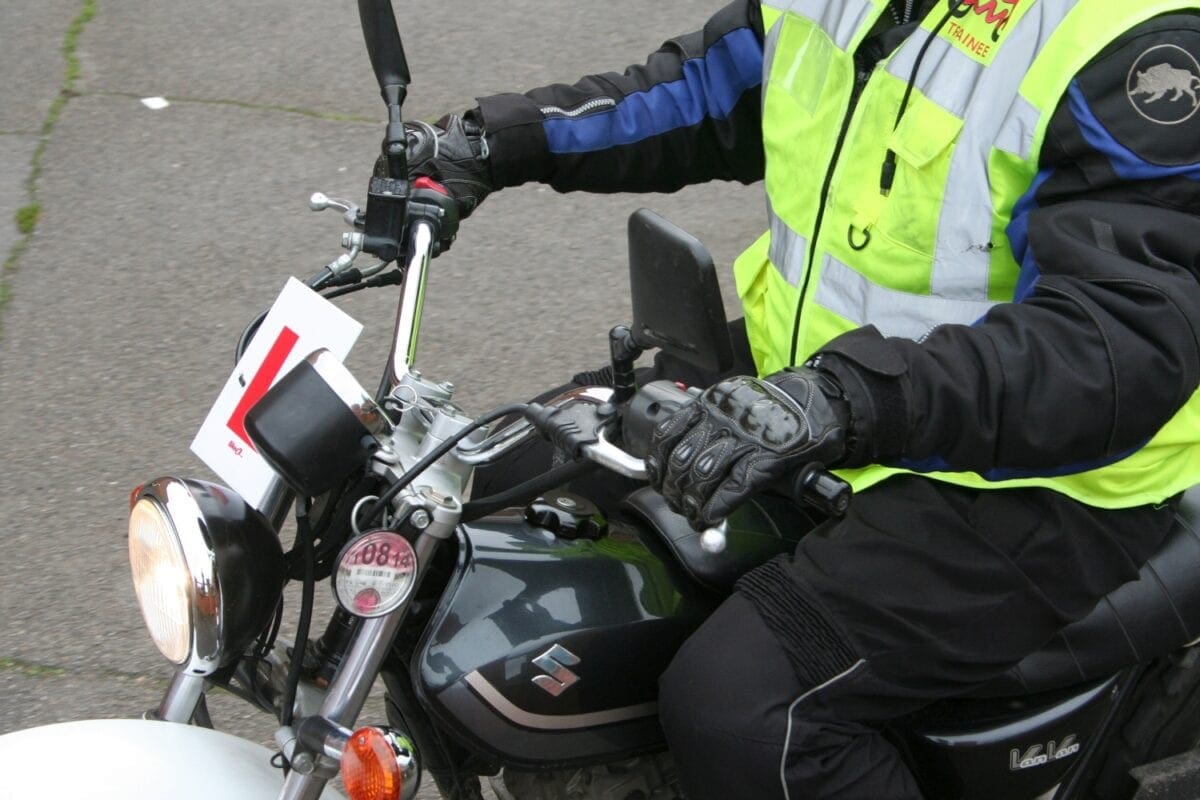 ---
Advert
---
Enjoy everything More Bikes by reading the MoreBikes monthly newspaper.
Click here
to subscribe, or
Read FREE Online
.
Sign-up to the More Bikes Newsletter
Enter your e-mail address below and get regular updates straight to your inbox… You can unsubscribe at any time.