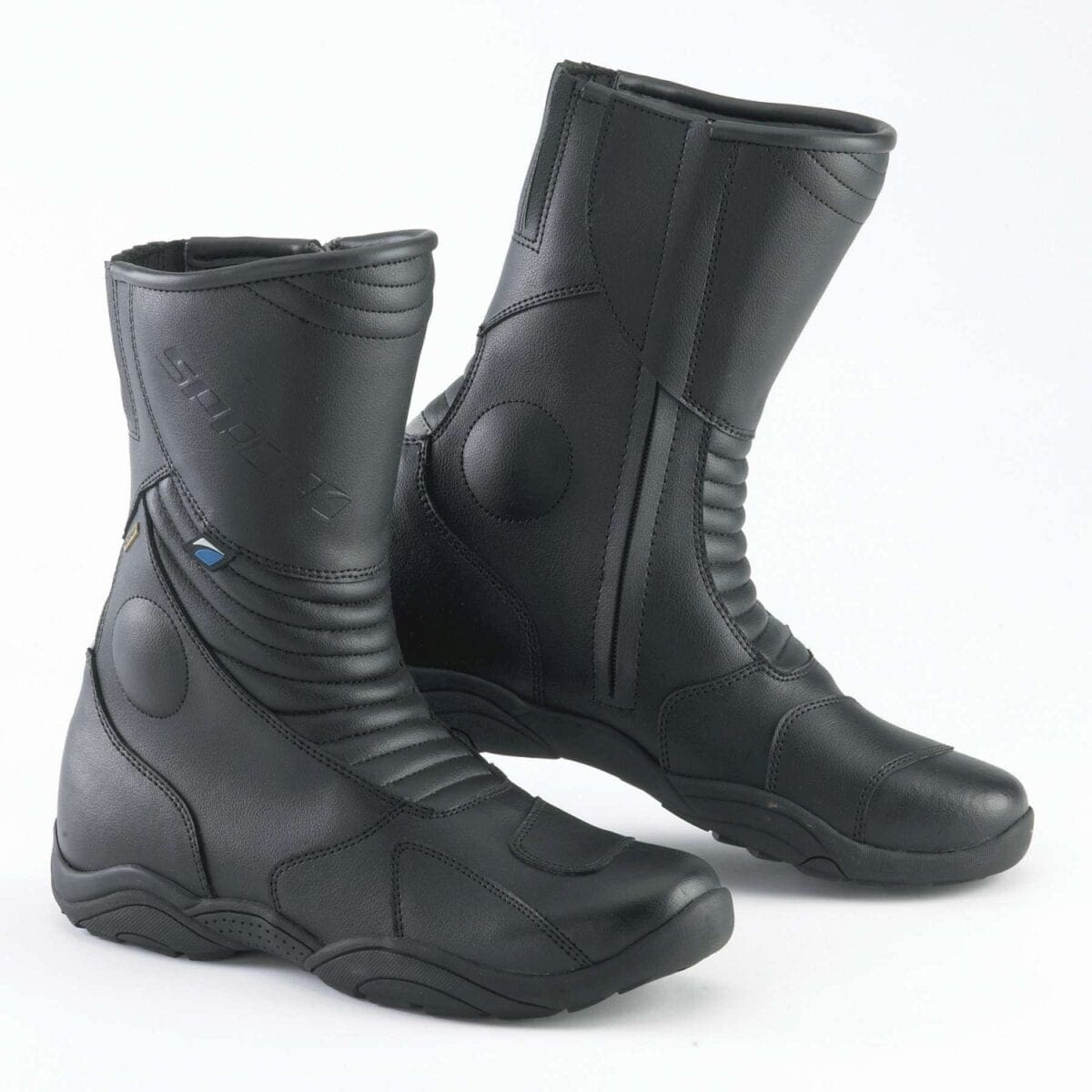 RRP: £74.95
Reviewer: Roger Jones
These touring boots from Spada have to be the most comfortable from new that I have ever owned. Like most of you out there, I dread the 'bedding in' of new motorcycle boots – not with the Spada Seekers though.
I'm usually a size 8 and the Seekers are true to size and fitted like a glove. As with all waterproof boots I have owned, understandably they are a tad warm on hot summer days, but the important thing is they don't let water in. I had a pair previously which did, but I contacted Spada who sent out a replacement pair straight away and it looks like the problem has been cured.
There's an anti-slip sole, a side zip with Velcro fastening to keep them on and double layer gear change panels. Elasticated panelling on the back enables you to walk comfortably in the boots off the bike.
A pair of waterproof touring boots for under £75? These inexpensive boots do the job and aren't going to break the bank.
Info: www.spadaclothing.co.uk / 01384 413841