Samsung Electronics has unveiled their Smart Windshield safety concept. The project was conceived in order to raise awareness amongst young riders who use their smartphones whilst riding.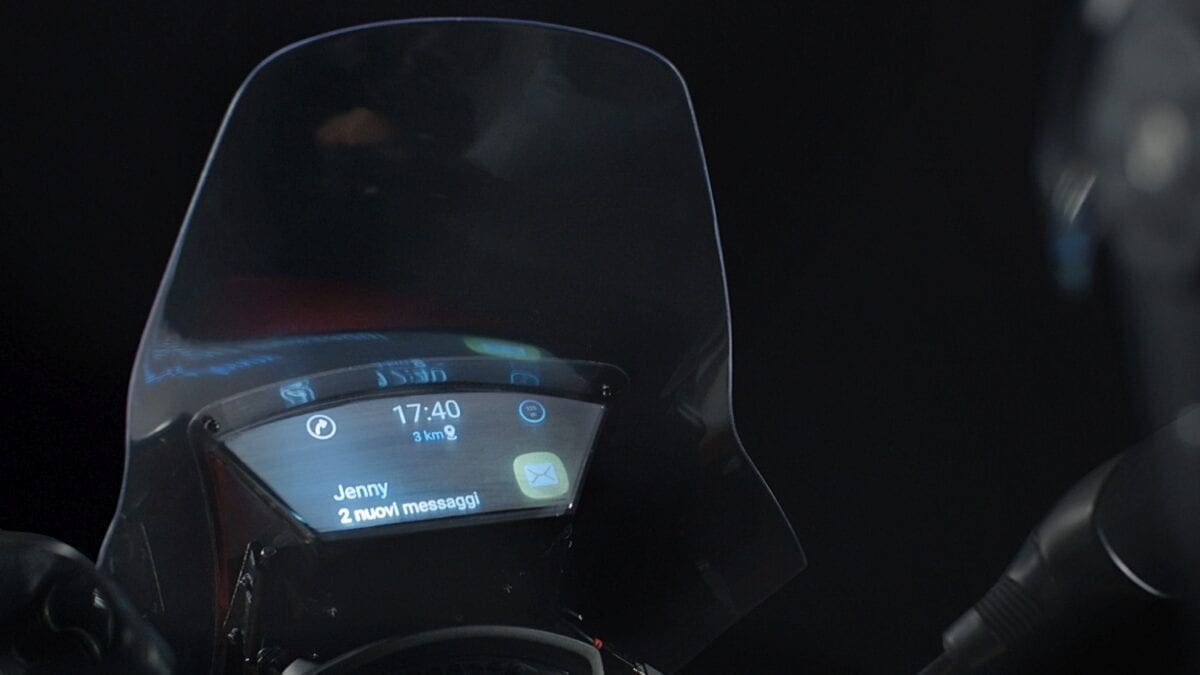 Yamaha Motor Europe has endorsed this project by fitting it to the Yamaha Tricity three-wheeler scooter. Operating as a second display, the Samsung Smart Windshield concept allows riders to access the information received on their smart phone through a dedicated app: incoming calls, SMS and WhatsApp messages, email and other notifications could be viewed directly on the smart windscreen. The rider can then make a choice as to whether to stop in order to answer or just to send an automatic reply message whilst leaving their phone safely stored in a pocket, or under the scooter seat.
However, an effective development plan for the commercialisation of the Samsung Smart Windshield has not been defined at this stage.