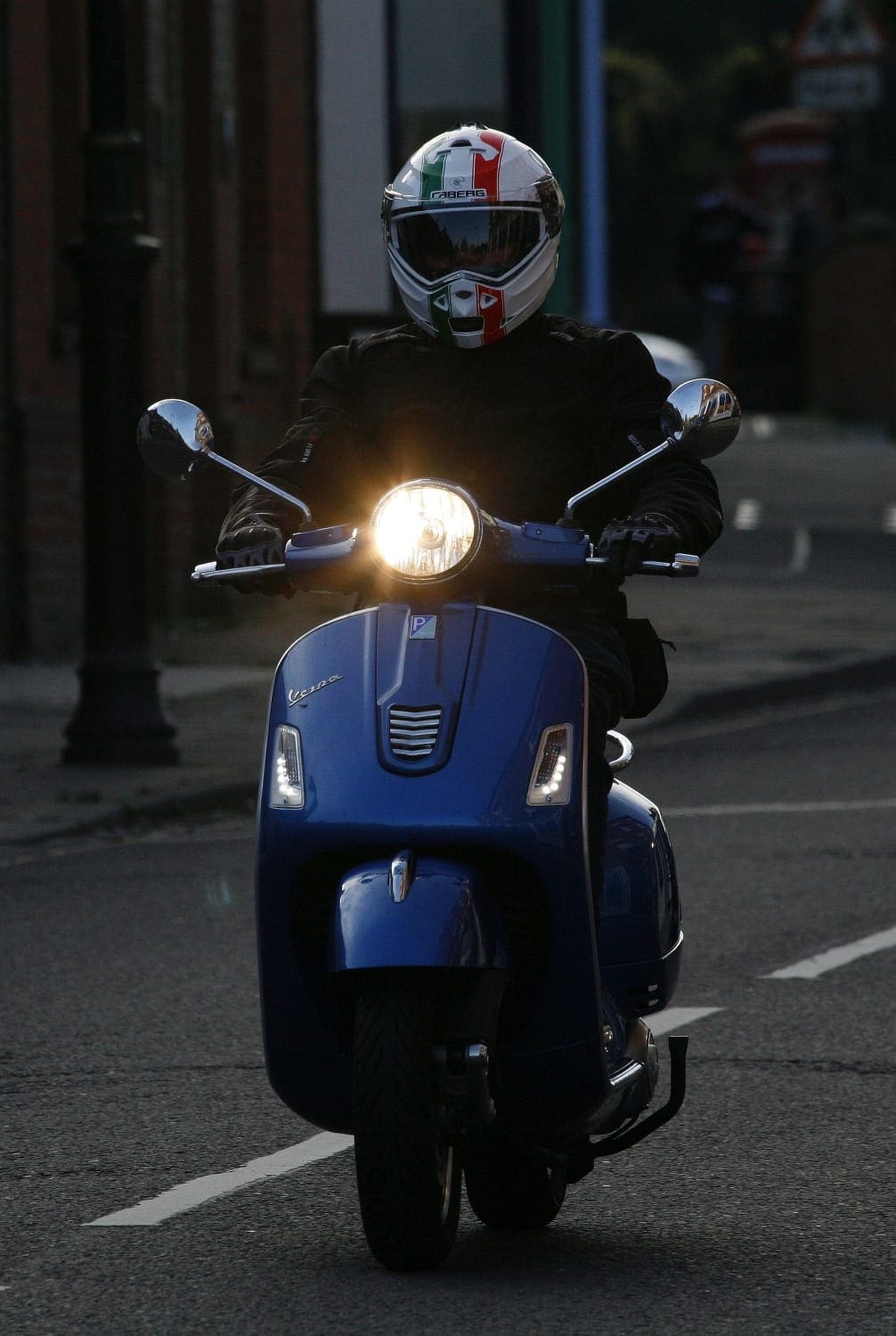 Most of us who commute on two wheels end up riding in the dark this time of year. Here are tips from the IAM's head of riding standards, Peter Rodger, to help make your journey as safe as possible in the dark:
Check your lights are clean and working. Check your tyres are in good working condition and ensure the tyre tread is no less than 2mm.
Wearing protective gear that's highly visible is particularly important when riding at night or in poor weather conditions. If you're wearing a backpack, make sure it has reflective markings.
If your lights don't switch on automatically make sure you switch-on dipped beams before starting your journey.
If you can, keep to well-lit main roads. If you do ride on unlit roads make sure you switch on full beam. However, you mustn't use full beam during the day even in poor visibility or foggy conditions, as you risk dazzling other road users.
Avoid filtering through traffic in the dark and when visibility is reduced – you should only change lanes if it's absolutely necessary and when it's safe to do so.
It takes longer to react to a hazard in poor lighting conditions – ride at a steady pace and within the specified speed limit. It's important you can always stop within the distance you can see to be clear.
You never know when a vehicle might suddenly pull out in front of you, or brake sharply. Keeping a safe distance between you and the vehicle ahead will ensure you have more time to react to a hazard.
Remember that everyone else has lights on too – which makes yours harder to pick out. Think about riding so that you are easier to see, and not lost amongst the other lights.
Use all clues there are to warn you about the road ahead – the pattern of street lights, the reflections of other vehicles' lights and where the tail lights of other vehicles go ahead of you, as examples.
For IAM riding courses and advice, see iam.org.uk