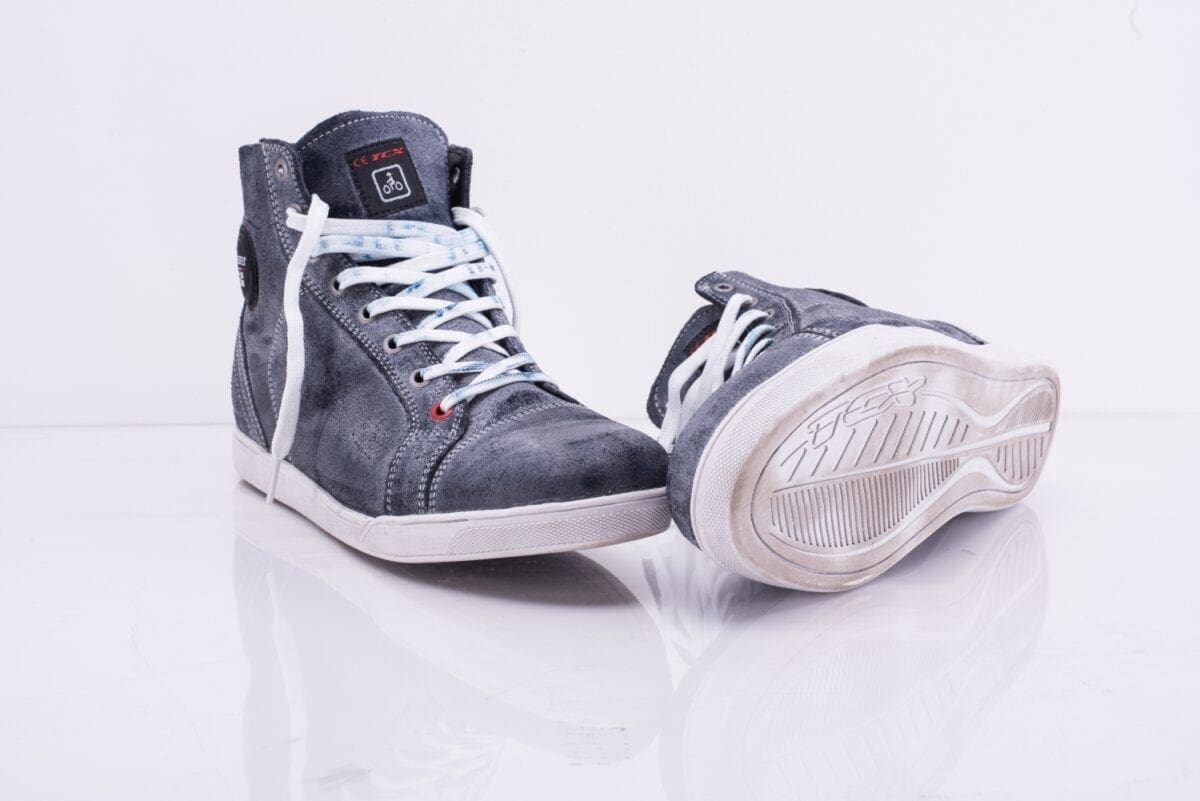 RRP: £109.99
Reviewer: Mikko
I love how these boots look like regular trainers, but still offer plenty of protection. In fact, they look so much like everyday footwear that when my wife first saw them she took some convincing that they really are biking boots.
The boots don't just look like you can use them off the bike, they're actually very comfortable to walk around in. The only difference to normal trainers is that they're a bit warmer (presumably because of the waterproof membrane). Being waterproof, they can be worn in all weather, which makes them great boots for urban commuting. The rubber soles are soft and I can quite happily walk around in them all day.
These full grain leather boots have a reinforced toe and heel, and there are ankle protectors, so they offer proper CE-certified protection, but that doesn't make them any less comfortable. These are the first motorcycle boots with laces I've ever had and it took a little while to get used to the idea of lacing-up my boots before heading out on the bike, but the vintage design is very stylish and the laces go well with it. I also like the blue brushed leather look of the boots, which adds character.
Info: www.tcxboots.com