New research shows that motorists are confused about road signs and fail to understand them.
This year marks the 60th anniversary of standardised road signs in the UK, with many of the signs remaining unchanged to this day. New research has revealed that there is widespread confusion about road signs. It identifies the signs we don't understand and suggests that an overhaul of Britain's 'road sign language' could be needed. Research found that 90% of British road users find road signs confusing, with an alarming third unable to recognise the national speed limit, and more than 40% confused by the 'no vehicles' sign.
The research, which was commissioned by finance company, Zuto, revealed that almost half of road users believe that there are too many signs on the road, with one-in-twenty admitting they've made mistakes due to confusing road signs. As a result a new taskforce is being set up by the Government to review the current state or road signs, and decide on a potential roadside cull.
Britain's most confusing sign is one only half of all motorists recognise, the admittedly bizarre sign for 'no vehicles carrying explosives', while almost a quarter don't understand the archaic 'no horse drawn vehicles' sign.
Almost one-in-ten said they found the 'men' at work road sign sexist and due for a makeover, while over four million UK drivers don't understand the 'level crossing without a barrier' sign.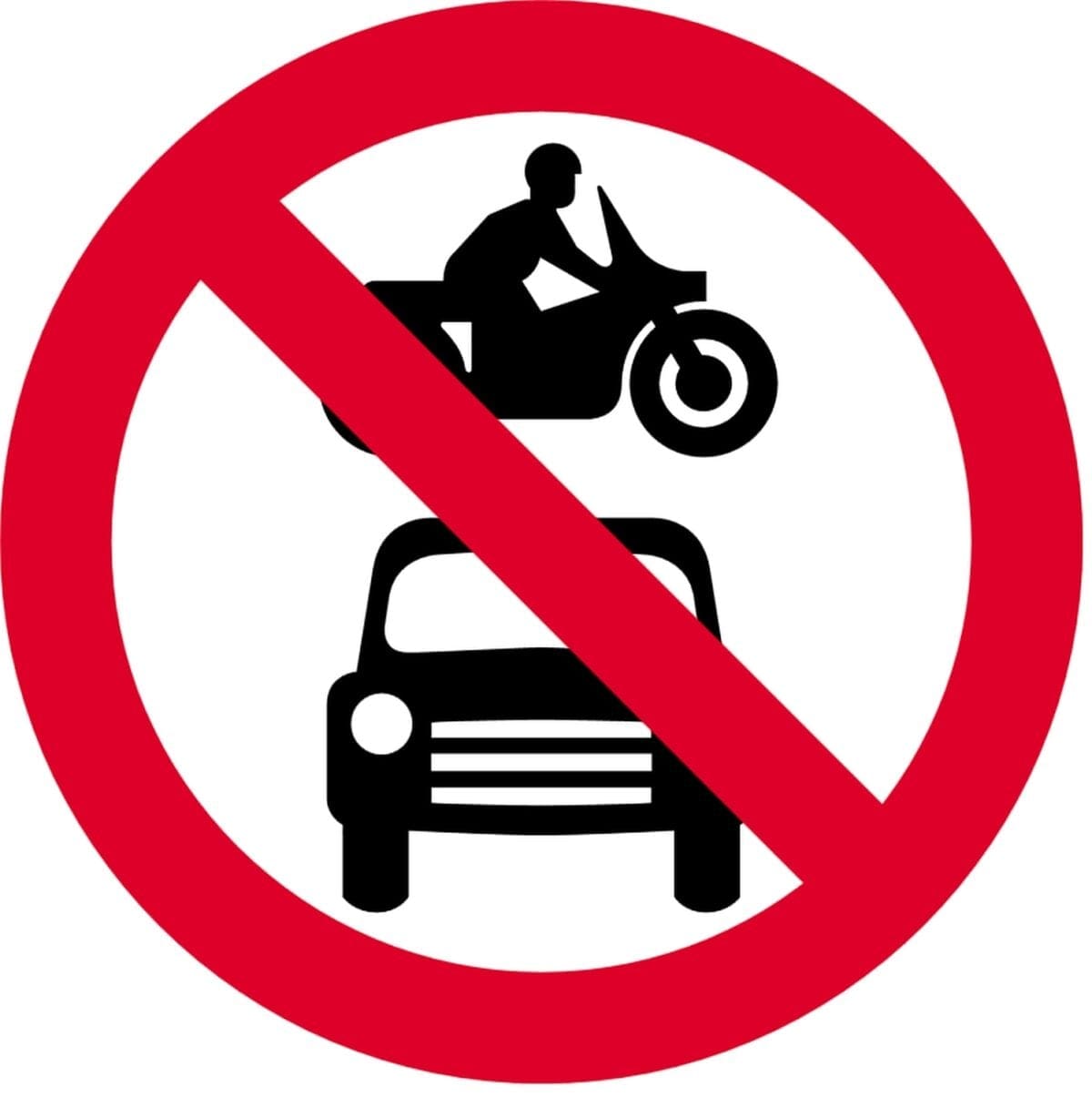 The research also revealed that one in four don't recognise the 'No motor vehicles' sign, with 13% incorrectly believing the exact opposite of the sign's meaning – that cars and motorbikes are allowed.
James Wilkinson, CEO of Zuto, commented: "As the research has shown, I'm sure every motorist can relate to being baffled by road signs at some point and, after 60 years serving the UK roads, perhaps it's time for some signs to enter retirement".