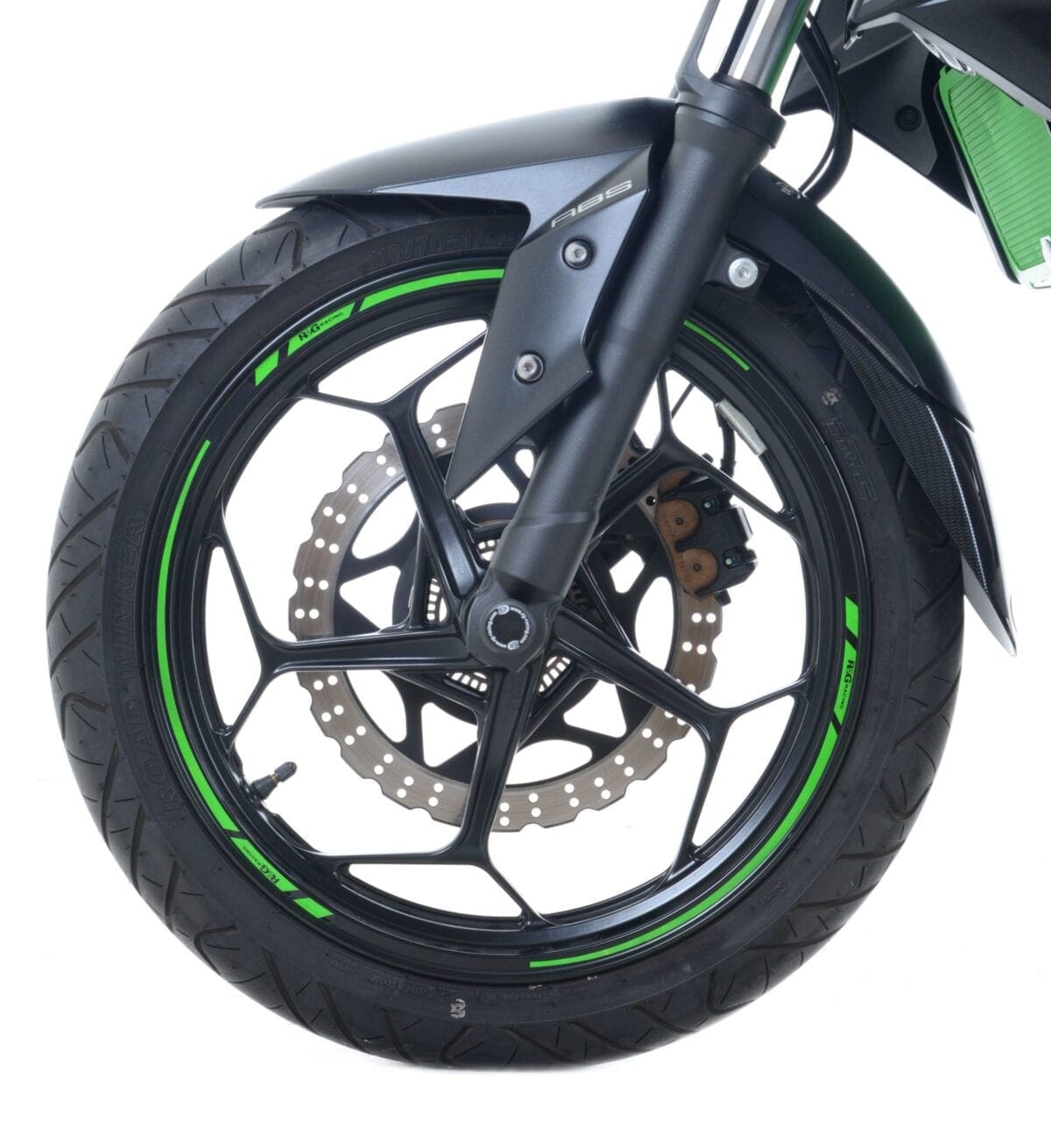 R&G has added the 16-Piece Modular Motorcycle Rim Tape to its range of products, allowing riders to fully customise their machine with either two, three or four pieces per wheel.
According to R&G the Rim Tape has been designed specifically for 17" motorcycle wheels and, like all R&G products, uses only the highest quality material to provide years of service. They come in a large range of colours and thanks to a 4-piece per wheel modular design, there is a set for everyone no matter the colour or style of their machine.
Easy to install on any 17" motorcycle wheel, the R&G Rim Tape requires no specialist tools or techniques to fit. The 16-piece set costs £8.33 plus VAT.
For more information on the full range of R&G products and trade opportunities  please contact  R&G on +44 1420 89007 or info@rg-racing.com.