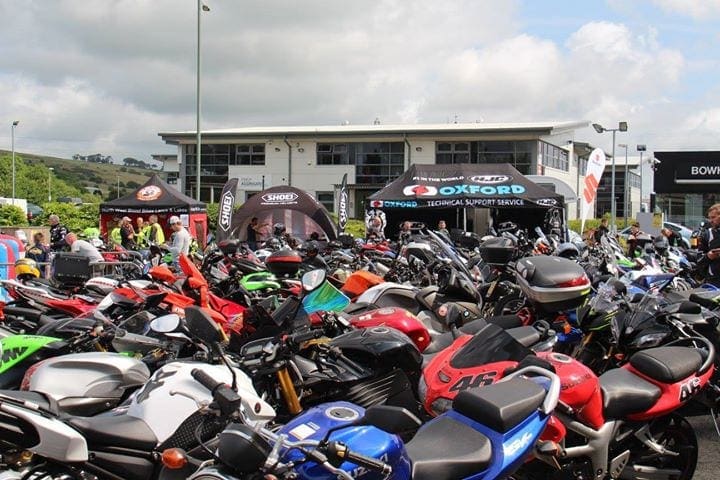 Here's one for your calendar: The Rocket Centre in Lancashire is inviting everyone to its 12th annual open day.
The date is July 30, 2016 and the location 3 Trident Park, Trident Way, Blackburn, Lancashire, BB1 3NU.
The day promises to be full of entertainment, stunts and biking celebs. Here's what the guys at the Rocket Centre themselves say about it:
Yippee! It's our 12th annual open day bash, and you are all invited!
Don't miss this family event organised by Lancashire's largest motorcycle dealership, The Rocket Centre.
The doors are open on Saturday July 30th at 10am for families and motorcycle enthusiasts to experience a full day of action-packed entertainment featuring some of the biggest names in the racing world.
Expect to meet some of your favourite riders and racing teams from across the UK, including the 3 times British Solo Trials Champion, Steve Colley, who will perform amazing stunts and tricks designed to excite his fans.
With the roar of the ever-popular 'Two Brothers Stunt Team', you are guaranteed a day of thrills and gravity defying antics that will impress even the most experienced riders.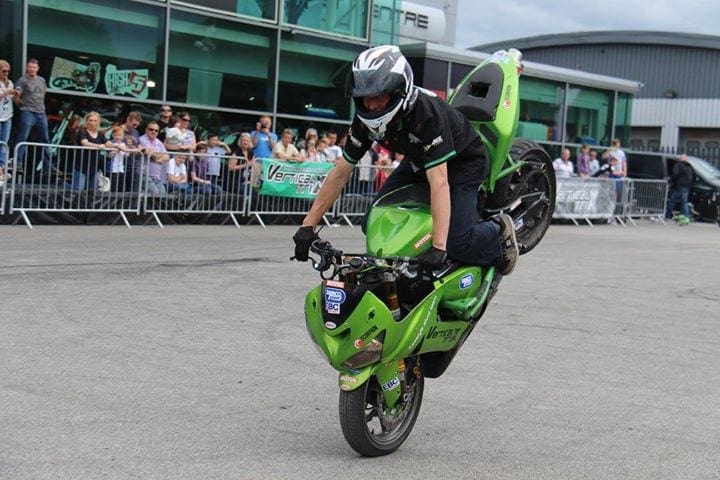 Ross Walker, Owner at Rocket Centre, said: "This is our 12th annual open day. We are very excited to once again host the day with some of the usual top class riders, teams and manufacturers in the industry. Our open days have previously attracted thousands and we aim to draw an even bigger crowd this year. Hopefully the weather is good to us and we will see you there."
"What's more, the event is open for everyone to enjoy and no tickets are needed, just turn up!" he added.
There will be plenty to see and do on the day, including a selection of activities, such as, riders photo booth, live music, dyno, stunt shows as well as food and refreshments and much more. Children are more than welcome too with a number of attractions for them such as the big bouncy slide, ice cream, and the reptile show to name a few.
All proceeds from the day will be donated to the North West Air Ambulance, so dig deep to show your support for a good cause.
Whether you're in the market for leathers, helmets, boots, or clothing – The Rocket Centre Open Day has something for all motorcycle fans.
There will be great deals and offers throughout the day in all departments!
Venue: 3 Trident Park, Trident Way, Blackburn, Lancashire, BB1 3NU.