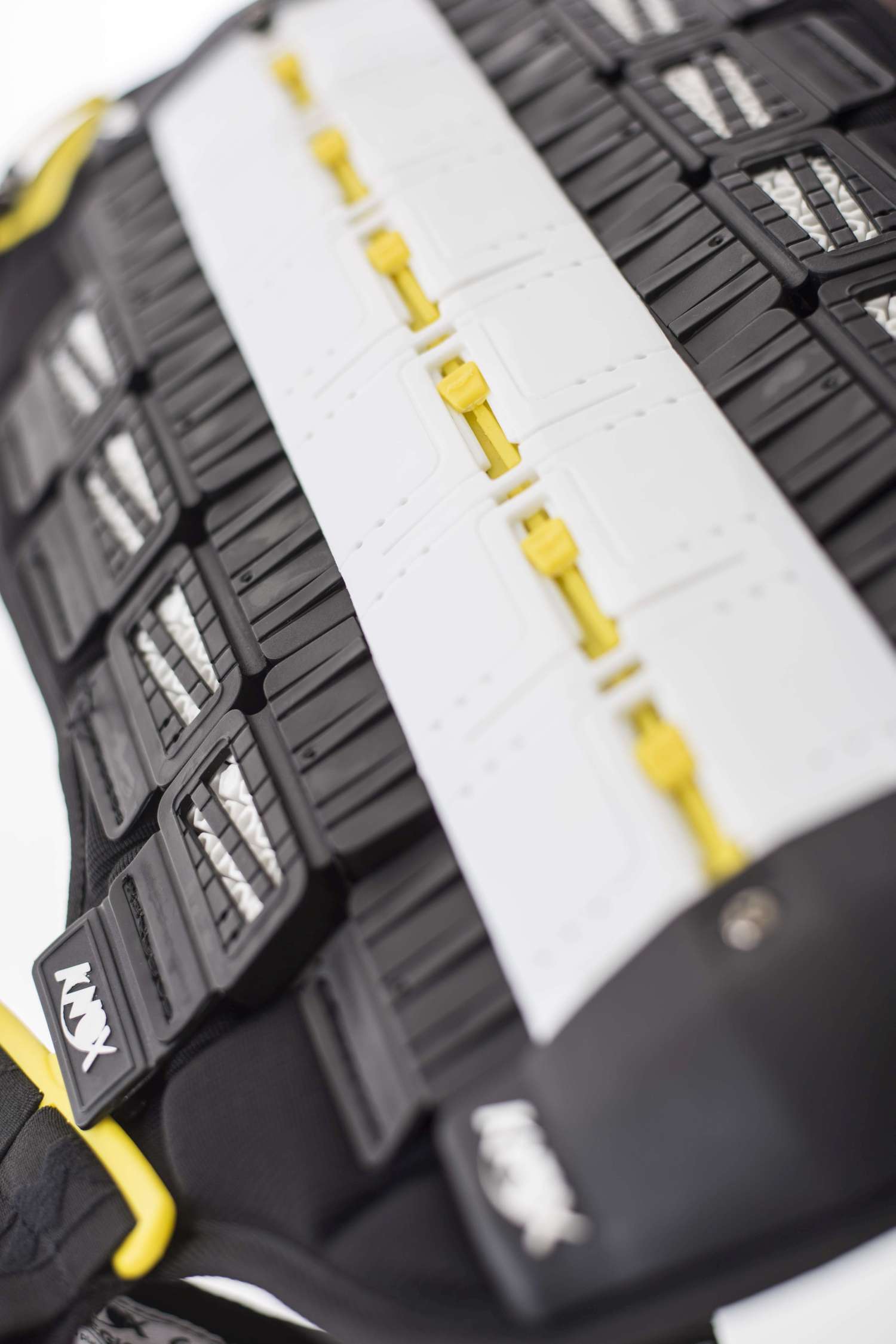 You may find the world of aftermarket armour a bit of a minefield, so we've put together a buying guide to help you make sense of all the options out there and make a decision on what's best for you.
We bleat on about keeping safe and making sure you're wearing the right kit all the time – because we want to be protected. Once you've bought your riding gear, you may think you've finished. However, there's always the choice to upgrade your protection and make some additions to your kit.
Types
The phrase 'aftermarket armour' can apply to a number of options and there are a whole host of options of styles and types to consider – all of which have their pros and cons depending on what kind of riding you do, what protection you're looking for and your budget.
Inserts
If you've bought a jacket or trousers but you want to upgrade the armour or choose protection that is lighter and thinner, then you might want to check out inserts. You simply take out the protection that's currently in your jacket and replace it with the inserts – job done! Different clothing has different sized pockets and also different shaped inserts, aftermarket armour specialists know this and have developed armour specifically for certain jackets and trousers. This also offers you the choice to add in a back protector insert to a jacket that has a pocket for one but doesn't come with the protector as standard.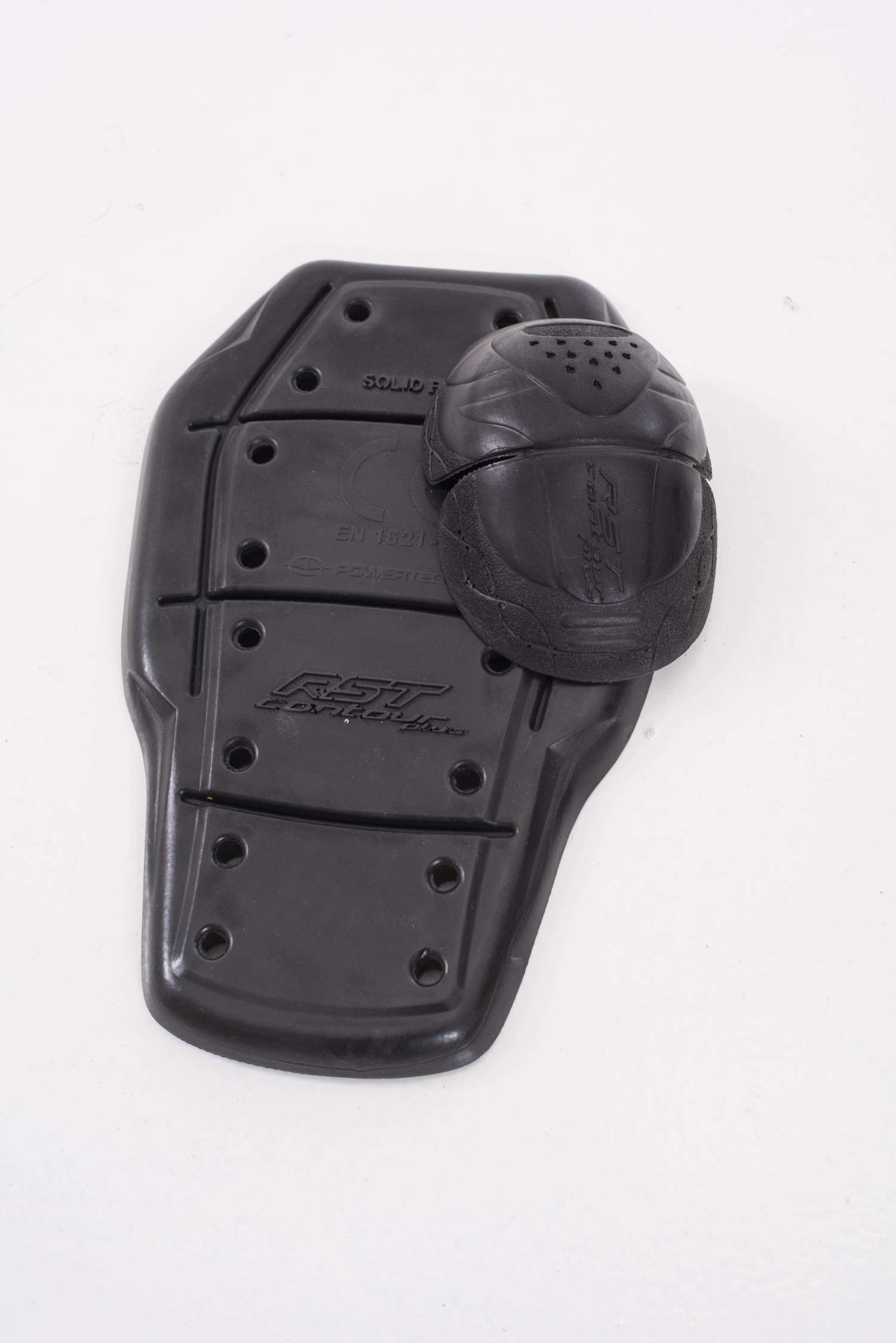 Back protectors
Increasingly more and more road riders are using back protectors – and rightly so as they can keep you safe and should the worse happen and you part company with your bike unintentionally you can prevent serious injuries. The back protector straps on separately to your jacket with two braces over your shoulders and a Velcro strap around the waist which allows you to get a snug fit. Often they can look like something out of the terminator as they are packed with modern technology and materials.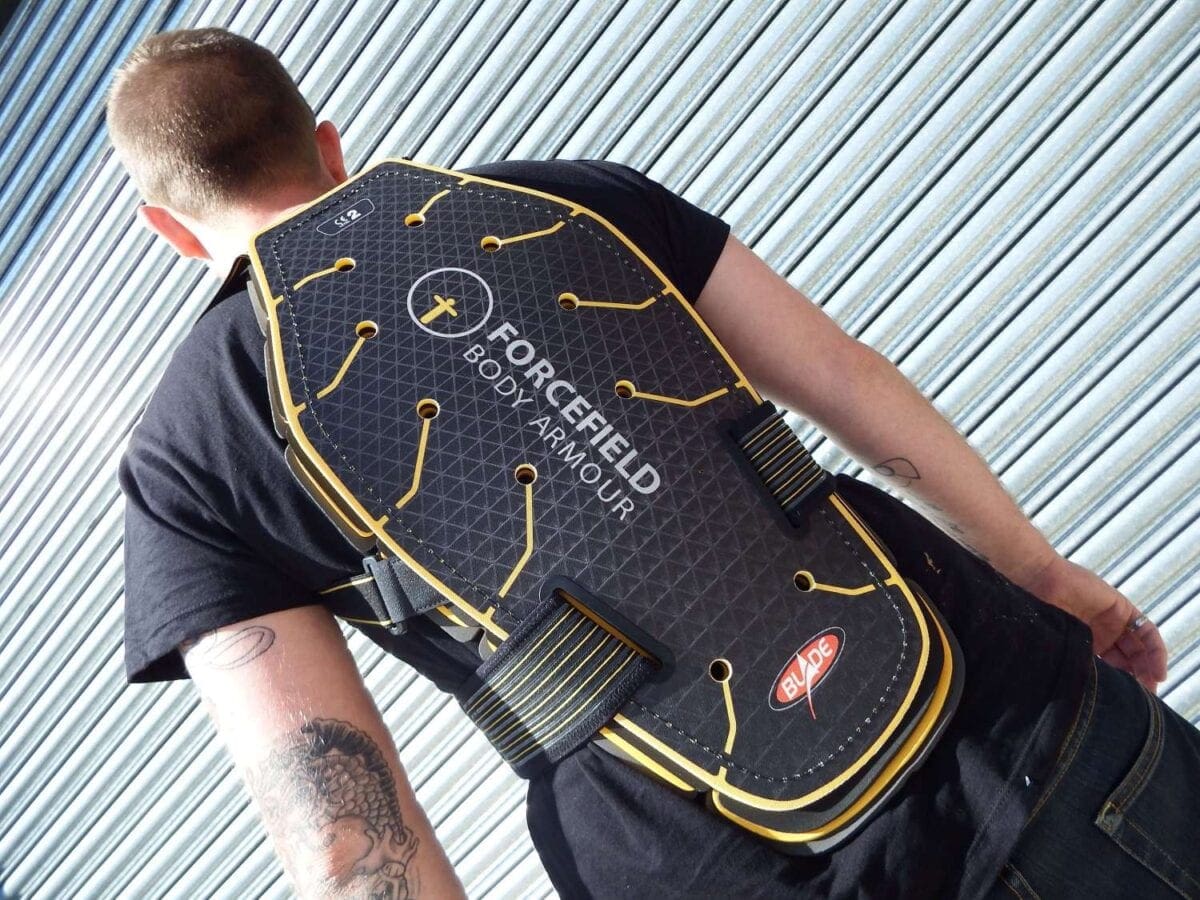 Armoured shirt
This can be a nice alternative if you're a commuter and want to wear a regular 'normal' jacket on the bike or scooter. These are soft shell shirts, often made of performance fabric, that zip up the front and house armoured sections on the shoulders and elbows – and sometimes the back. The shirt is worn underneath a jacket and allows you to stay protected even if your jacket has no armour in it.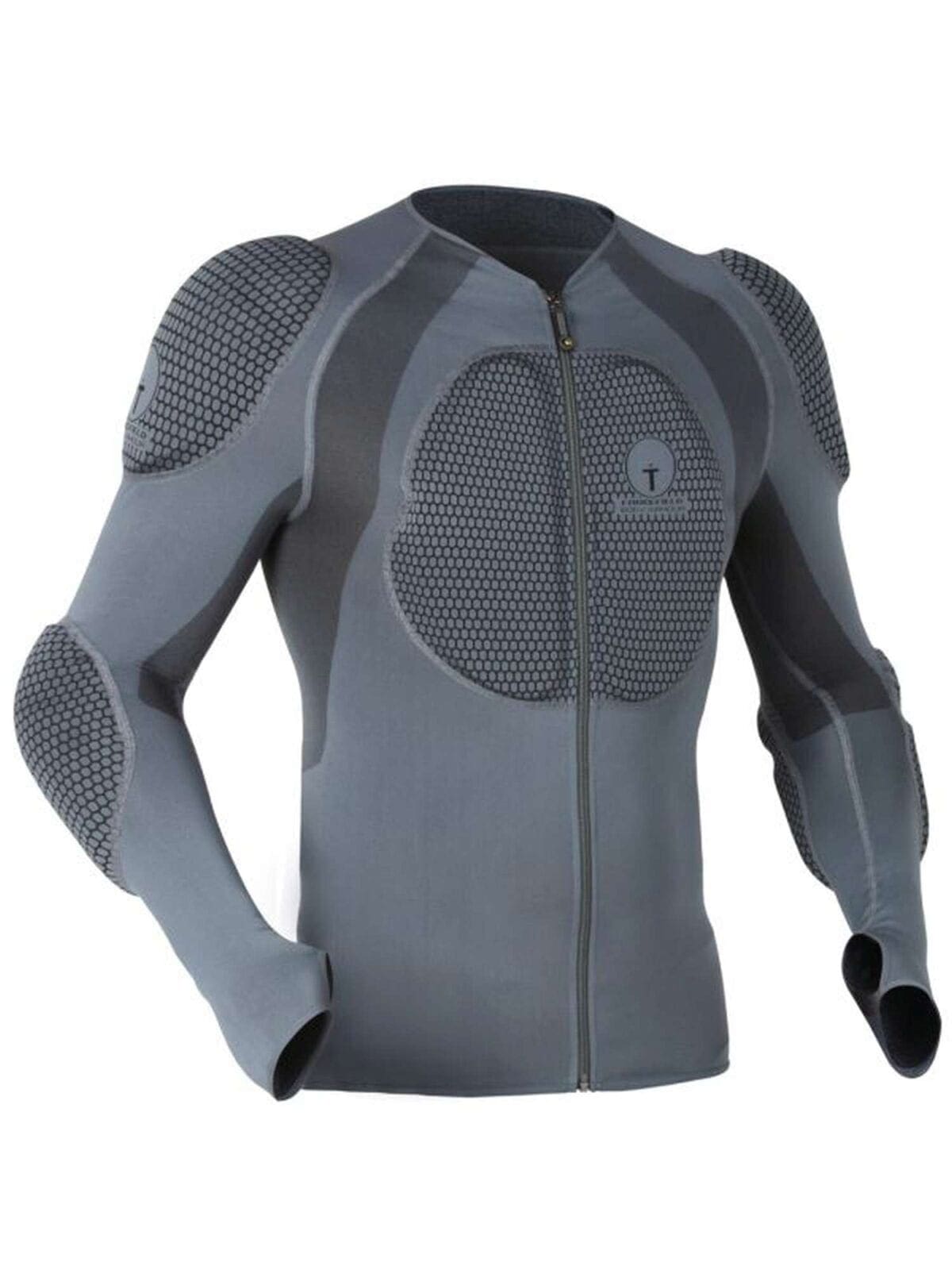 Harnesses
These are essentially armoured shirts without the shirt bit – instead of being attached as part of a garment; a number of elasticated straps are strategically placed to keep it on. Sometimes they can be fiddly to get the fit right the first time, however once you've got the straps sorted then you can just slide it on. These are more often used by off-road riders.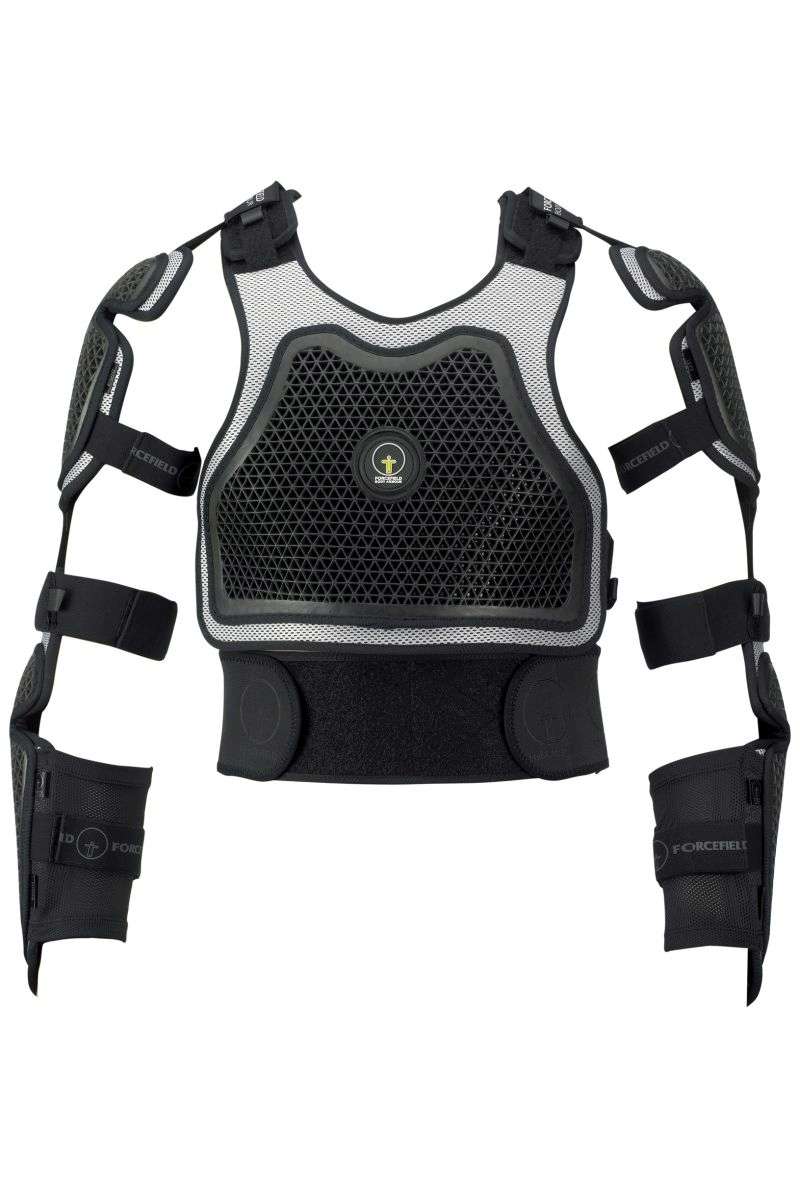 Chest protectors and rib protectors
As the name suggests these protect your chest and ribs – these are more commonly worn on off-road machines. They go underneath your jacket, or jersey if you're riding off road, and are attached by elasticated straps.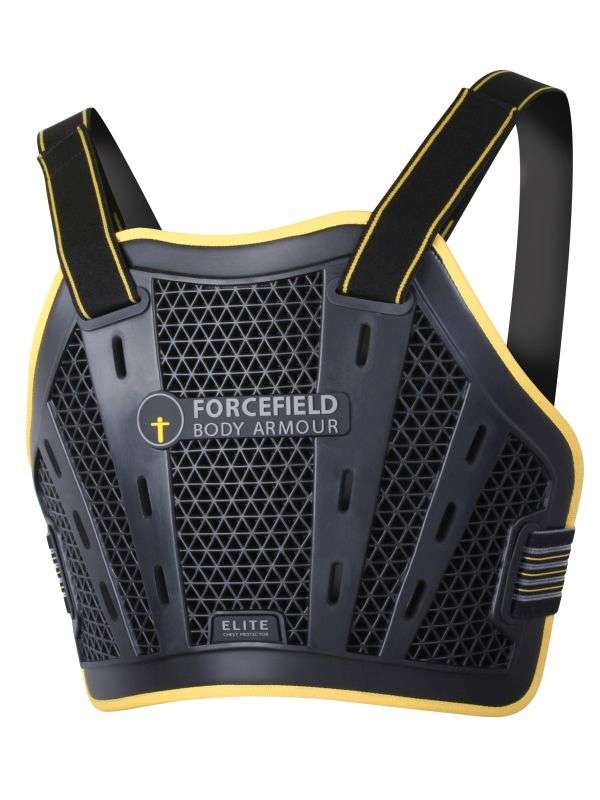 What should you look for?
If you're replacing the armour in your clothing then you should be looking to replace like for like – in the event you've had an accident and you want to replace your armour – or alternatively, the armour should be more protective or more comfortable than your existing armour. Many people purchase a jacket because they like it, but think that the armour is too bulky – they then replace it for thinner (but just as protective) armour to make it comfier.
If you're buying a back protector, there are a few things that you may want to think about:
–              Are the straps comfortable?
–              How easy is it to take on and off? What are the fastenings like – easy to use?
–              How will it protect you?
–              Are there any additional features such as kidney protectors?
–              Does it have breathable material on the back?
–              Is it CE approved? For more information – see the below box out.
–              How does it fit with the rest of your gear? If something is uncomfortable then you're less likely to want to wear it.
CE approval – what's it all about?
If a manufacturer claims that an item of armour is 'protective' then it is classed under the umbrella of 'Personal Protective Equipment'. To achieve this approval the items must be independentlt tested to the CE approval Standards.
EN1621-1 applies to limb armour – such as the armour on the shoulders, elbows and knees. There are now two levels of protection – Level 1 is basic and Level 2 is the highest.
Back protectors are marked EN1621-2 – like limb protectors, there are two levels and 2 is the highest.
Level 2 of the newly revised CE standard EN1621-1:2012 was introduced because the need for different levels of protection was recognised. In order to pass the new higher level, protectors must absorb twice as much energy from an impact as Level 1 protectors, transmitting no more than 20 kN of energy when struck with a force of 50 Joules, (compared to 35 kN for Level 1). Or, to put it another way, to pass Level 1 protectors, protectors must absorb at least 15kN of energy, whereas for Level 2 they must absorb 30kN.
If armour is marked with the CE logo but doesn't make it clear as to which standard it applies to, then bear in mind they might be approved, but not necessarily for use on a motorcycle so may not offer as much protection as you'd need or like. Knee pads for roller skating are CE marked, but are not tested to the tough criteria of motorcycle armour!
As with anything – if you're not sure, then ask!
Fit
Fit is very important – especially with armour. If it's too big and bulky then it's uncomfortable and puts you off wearing it, if it doesn't fit in the jacket properly then it could shift round in the event of an accident and if you purchase a back protector that doesn't fit properly it could have an adverse effect.
If you're looking at buying aftermarket armour to fit inside an existing jacket then the best bet is to look on a company's website to see if they make armour to fit inside the specific jacket or pair of trousers that you have – that way, you know it will fit. Alternatively, head to a dealership and take your existing armour and article of clothing with you and ask if you can try it out.
It's so important to get a back protector that fits correctly – and for some people this can be a challenge. However, there are so many out there that there will be one that suits you.
To find out a rough guide on what size you would need, then grab yourself a tape measure and measure from the nape of your neck to your waist. Nothing beats being able to try one on though so if you can, head to a dealership and try a few different models on and see which one suits you best.
It's amazing how many riders wear badly fitting or incorrectly fitted back protectors. Here's a handy guide on how to get a good fit:
–              Loosen the elasticated straps and place them around your shoulders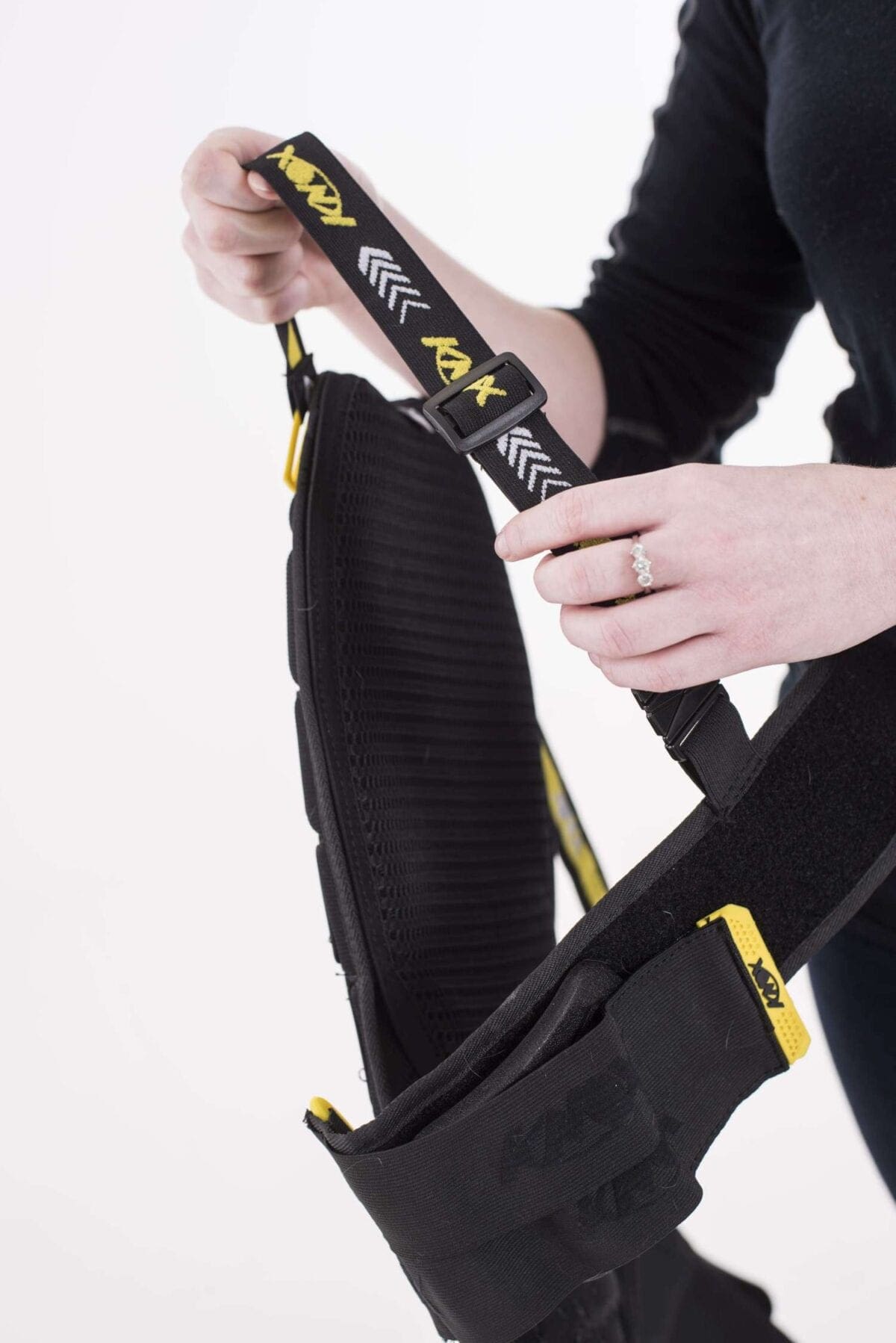 –              Fasten the centre strap so that it's comfortable and secure around your waist. If the protector has kidney protectors then you may want to adjust where these sit so you're fully protected.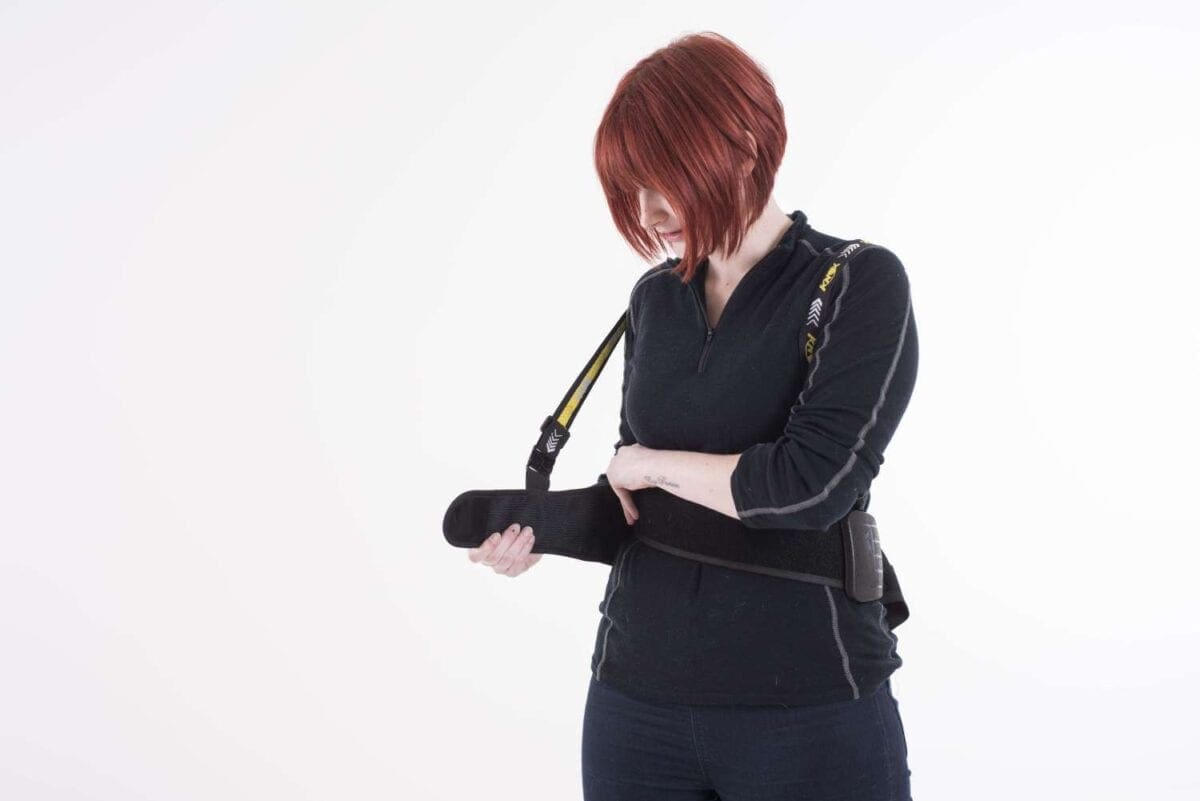 –              Pull the elasticated side straps and fasten them onto the Velcro waist band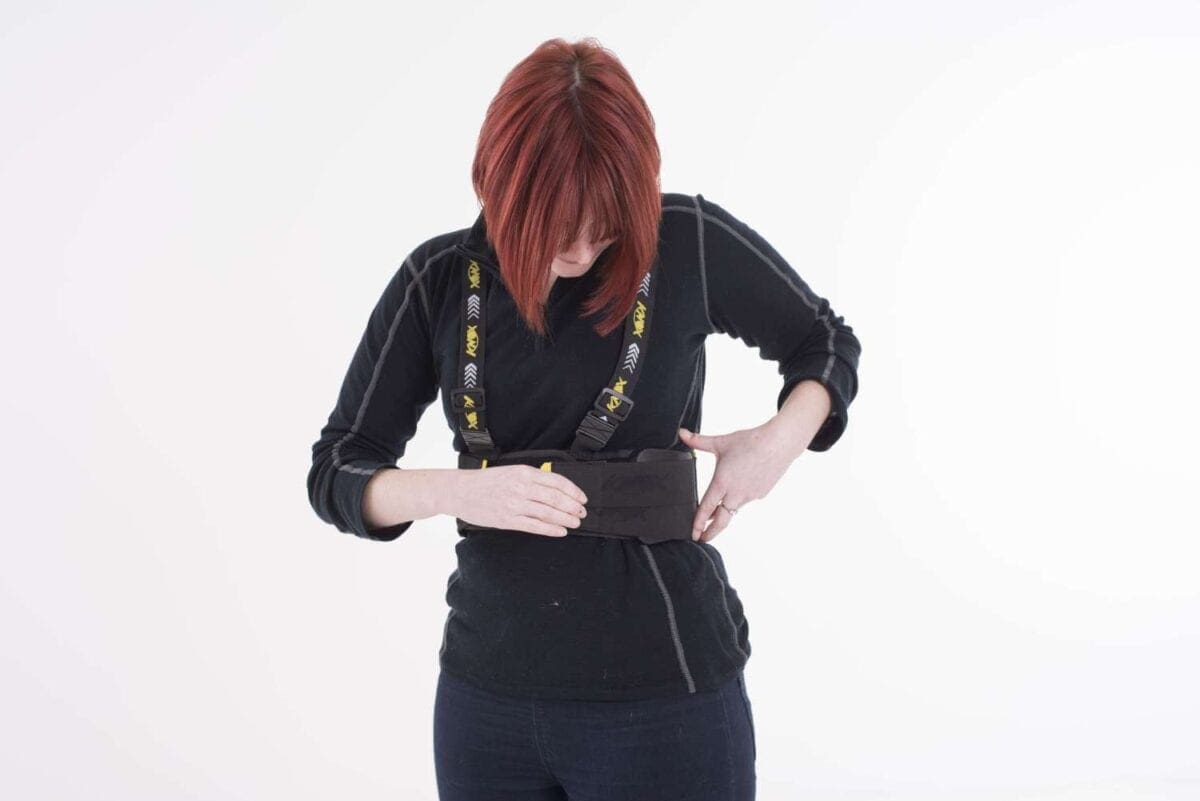 –              Then adjust the elasticated shoulder straps so that they are tight, but not so tight that they pull the protector out of position and hoist it up. Now put on your jacket and ride!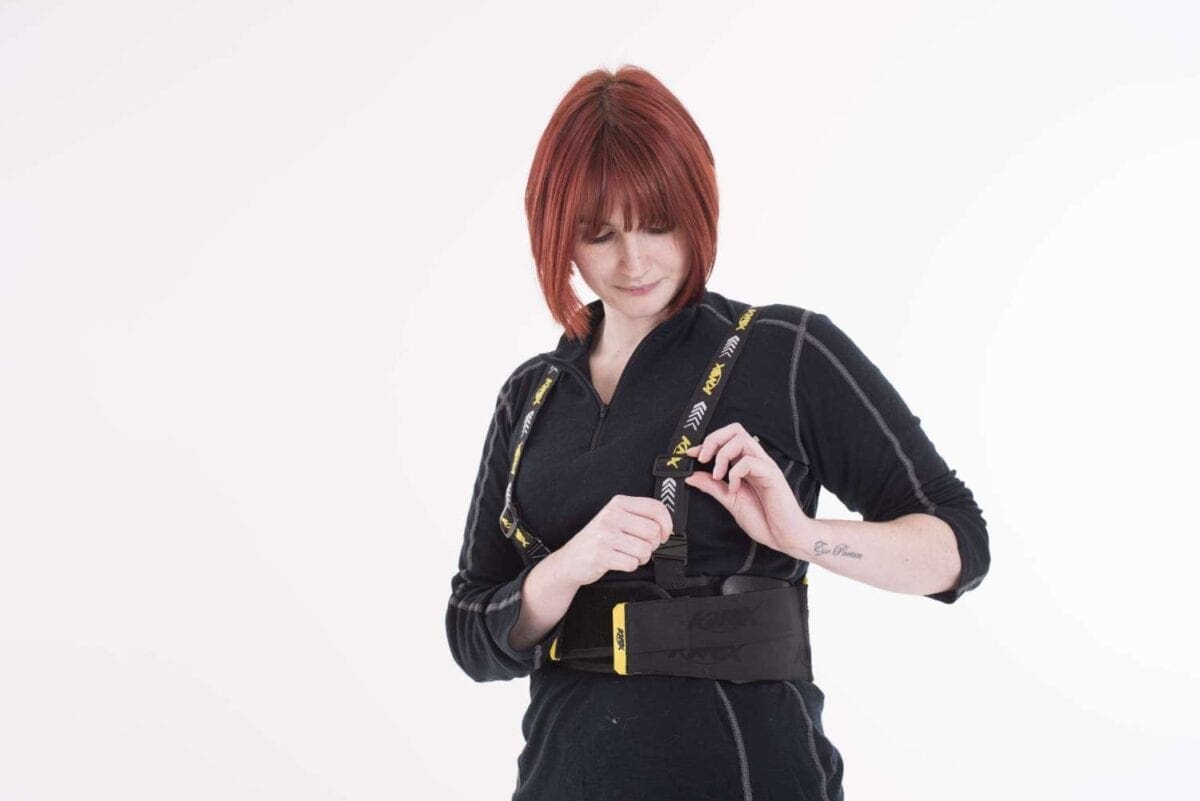 TOP TIPS
Take the rest of your gear with you. If you're adding a back protector to your riding kit, sometimes if you've got a snug jacket some protectors might not fit comfortably underneath.
Ladies, there are specially designed items for you which take different body shapes into account
Price
There is aftermarket armour choices out there to suit all budget and requirements, here's out list of just some of the choices on the market – starting from just £29.99…
Knox Meta-Sys back protector
£129.99
Available from: http://www.planet-knox.com/en | 01900 825825
–              Improved for 2015
–              Weighs 1.08kg
–              Fully certified to CE EN1621-2:2014 Level 2
–              Four sections move independently
–              Comes in three torso lengths for optimum fit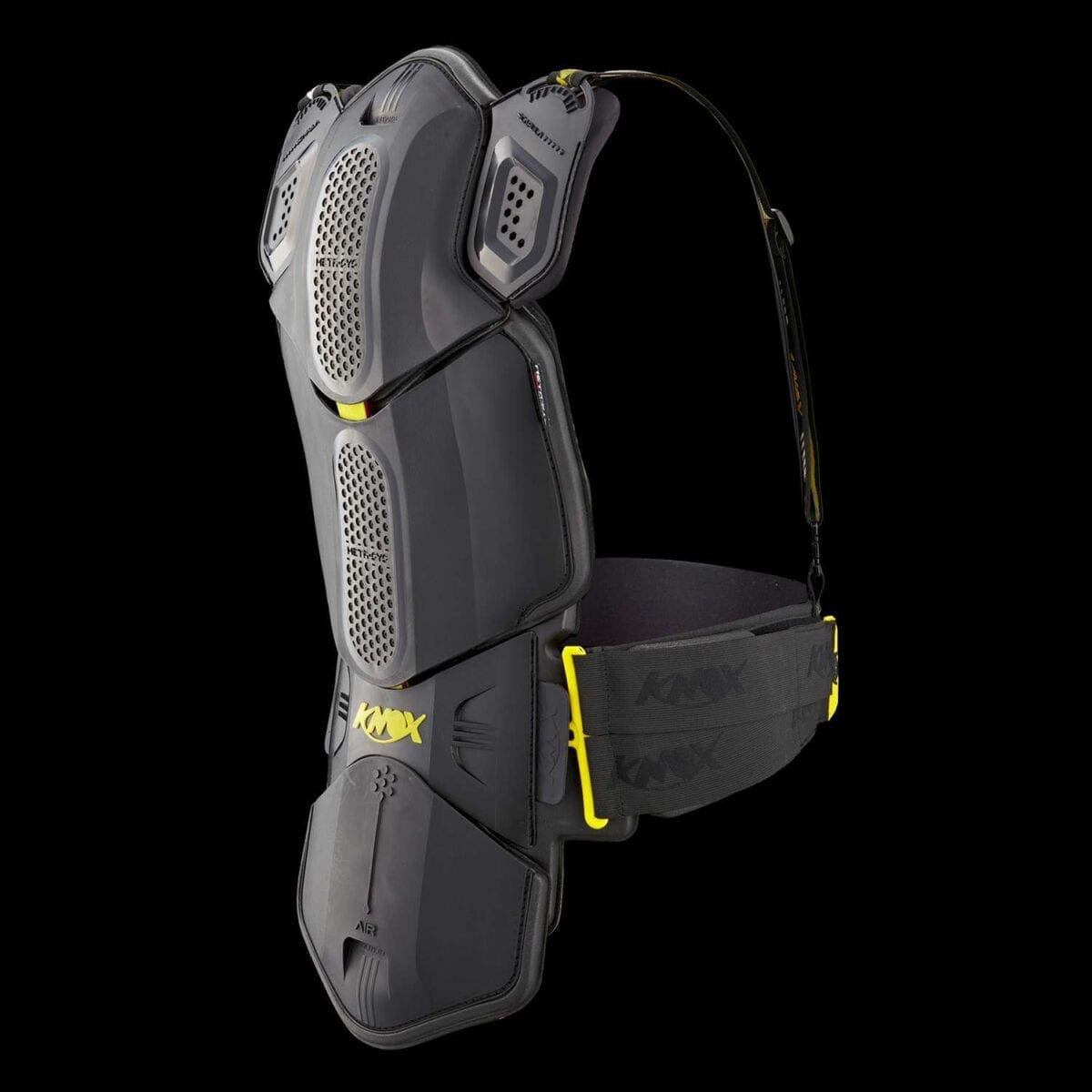 Furygan D30 XP1 back protector
£59.99
Available from: http://www.nevis.uk.com | 01425 478936
–              Certified to CE EN1621-2 Level 2
–              Uses D30 technology
–              Breathable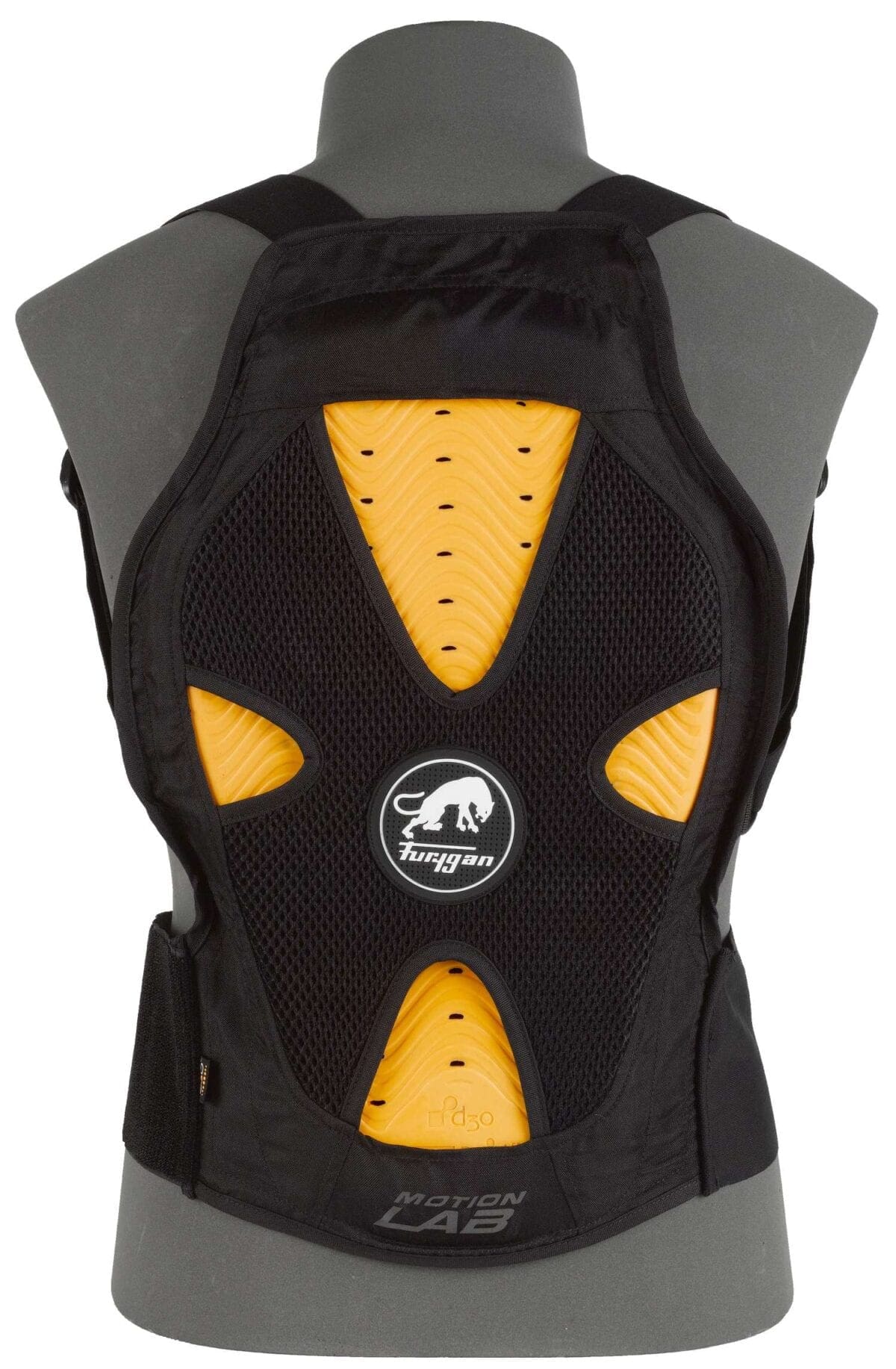 If you own a Furygan jacket – many of the jackets come with a level 1 back protector included but if you want to upgrade, the D30 Level 2 full back protector costs £34.99.
Every Furygan jacket features a back protector pocket that is compatible with Furygan's D3O CE level 1 central back and CE level 2 full back protector. Many of Furygan's jackets come with a level 1 back protector included.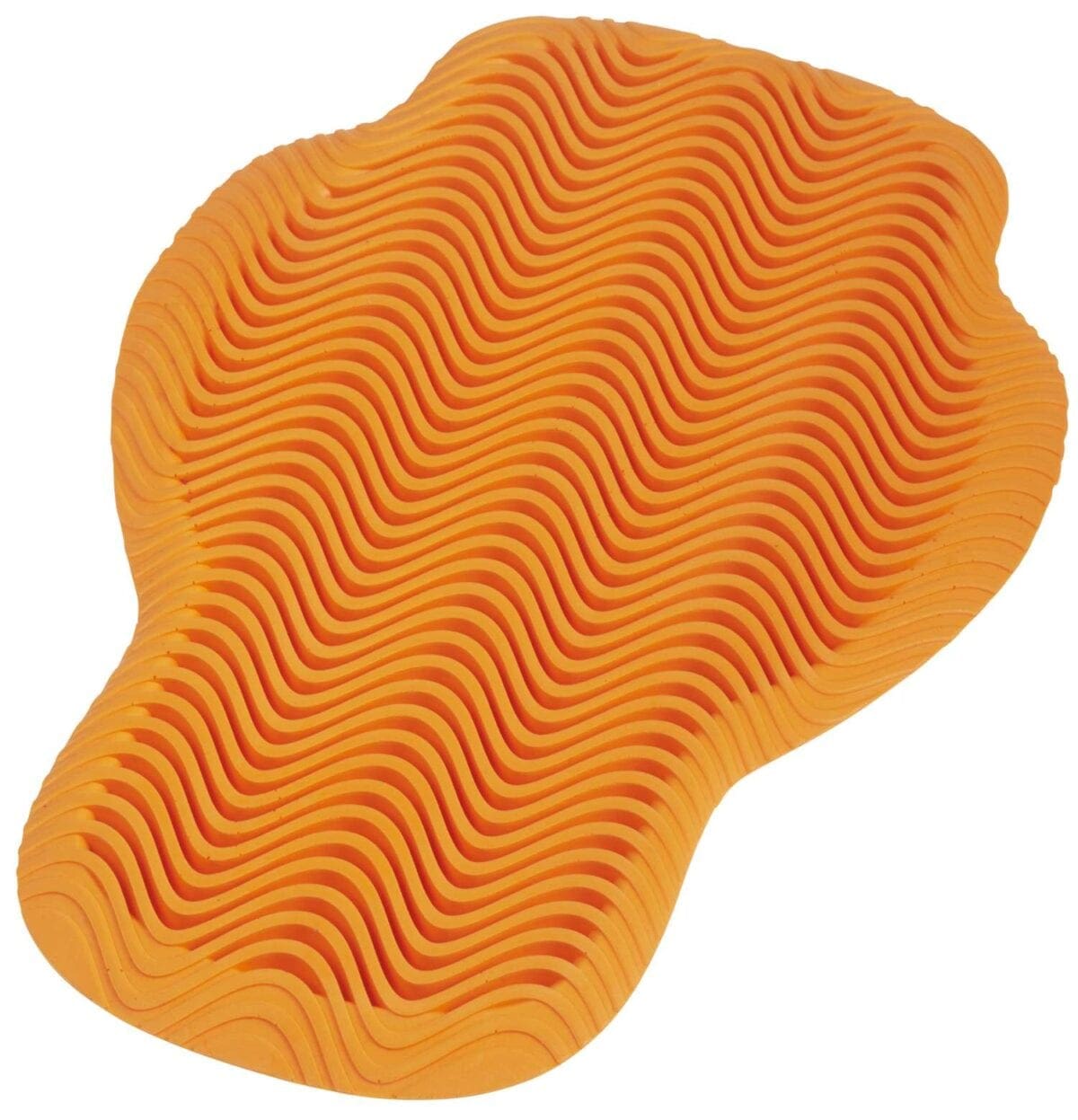 Forcefield Blade back protector
£84.99
Available from: http://www.forcefieldbodyarmour.com | 01933 410818
–              Certified to CE EN1621-2 Level 2
–              Breathable
–              Adjustable shoulders and waist belt
–              Highly flexible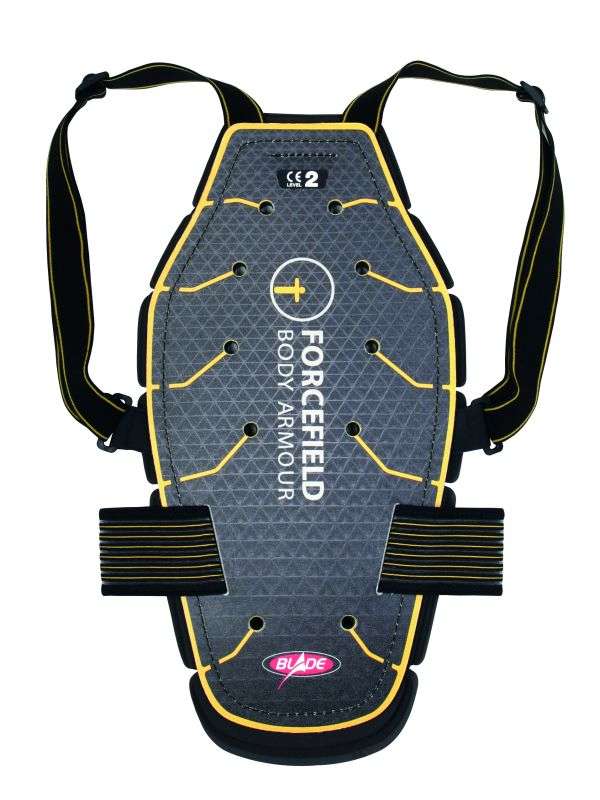 Forcefield NeT upgrade armour
From £29.99
Available from: http://www.forcefieldbodyarmour.com | 01933 410818
–              Flat options available too
–              Available for shoulders, elbows and knees
–              EN1621-1 Level 2 for ambient and wet conditions and Level 1 CE at high and low temperature testing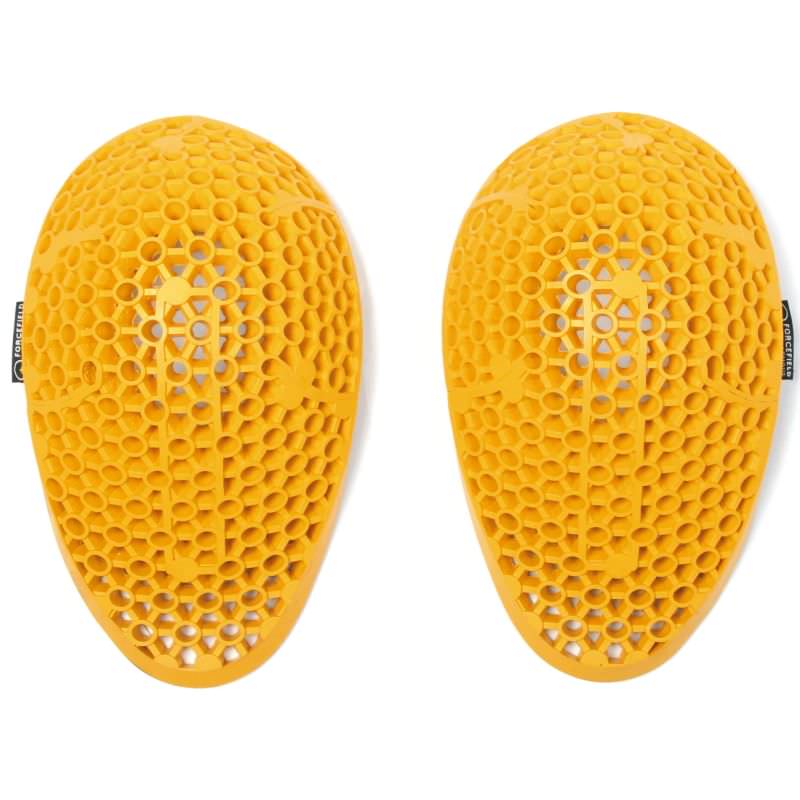 Once you've got home
Swap over your protection in your jacket or slide on your back protector – now is the time to enjoy racking up the miles and have fun, knowing you're well protected.
As with all new gear, sometimes it can take a little bit of getting used to and bedding in. If you haven't worn a separate back protector before then you might need to remind yourself to do it for the first few rides but rest assured, it quickly becomes second nature and you will feel odd riding without it.