It's been a while coming, and we've seen plenty of pre-production ideas and versions of the lightweight KTM Adventure bike appearing from time to time, but this has somewhat let the orange Austrian cat right out of the bag.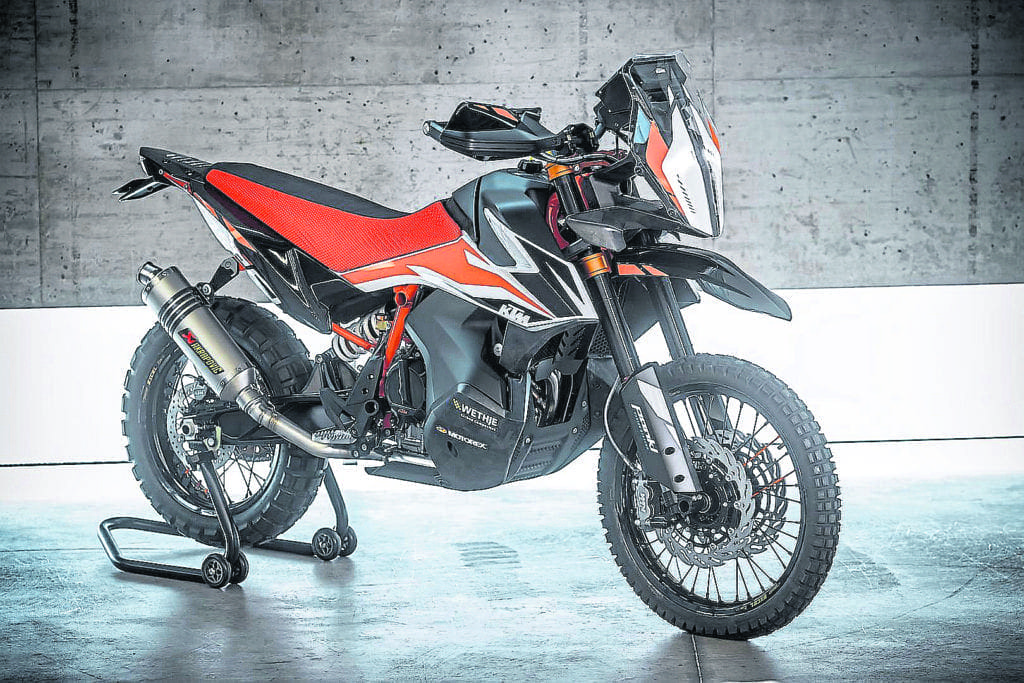 TM's India-based partner, Bajaj Motors (India's leading two-wheel manufacturer) makes the firm's Duke 125 and Duke 390 models. Since 2014 rumours have circulated that KTM was going to make an Adventure bike based around its 390 trellis frame and single-cylinder engine – well that's now been confirmed and looks to be arriving next year. Styling-wise, you can bet it'll look something similar to the exquisite 790 Adventure concept pictured here.
Amit Nandi, the president of Bajaj Auto's two-wheeled division clearly didn't get the memo about keeping quiet about the 390 Adventure, saying: "With the 390 Adventure we will make a remarkable entry into the dual sport segment, a high-end segment in India and one that is very appropriate with Indian roads."
The Adventure bike will be powered by the same 373.2cc unit as the 390 Duke, making just over 43bhp @ 9600rpm (although for off-road delivery that rev ceiling is likely to be lowered) and 24.28lb-ft of torque @ 7000rpm.
Production of the bike is to get under way later this year with the first models being delivered in 2019. You'd think that the Indian market will be served early on in the supply chain, but it's highly unlikely that KTM would focus on that market alone, so expect a European-wide launch in early 2019.
The KTM would be a direct competitor to the BMW G310GS and Enfield Himalayan in Indian markets with the German bike most likely to be its direct competitor in the UK and Europe.