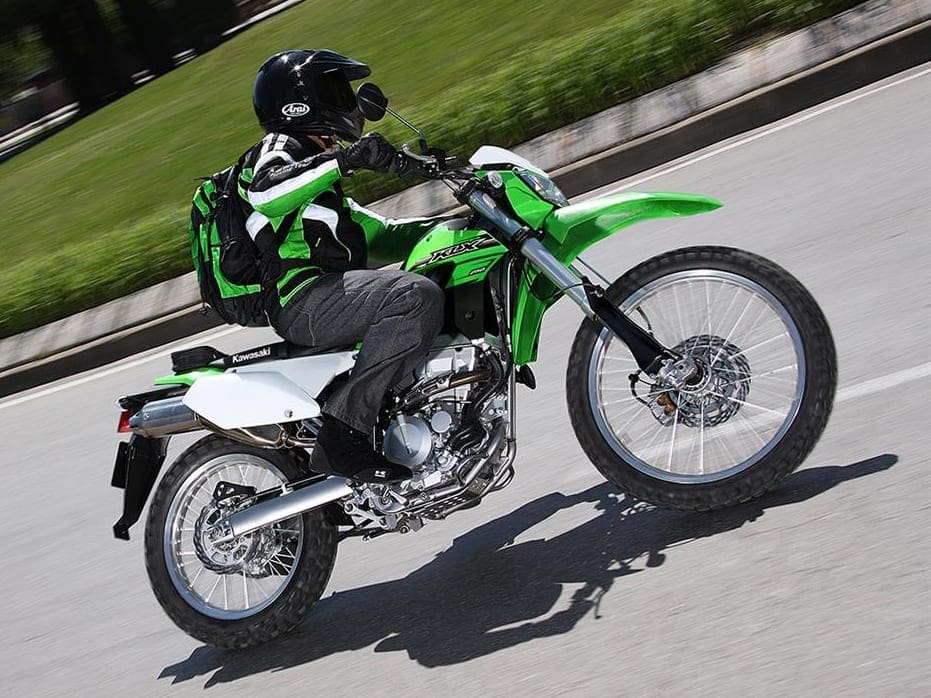 The KLX250 has been around for a while and is a great way to get around town and get dirty if the mood takes you. Not so good for regular motorway use though.
Licence: A2
Engine: 296cc / 4T / Petrol / Geared / 22bhp
Tank Capacity: 7.7 ltrs
Front Wheel (size / brake): 21″ / Disc
Rear Wheel (size / brake): 18″ / Disc
Weight: 138kg
Height: 890mm
We Say: A great looking dual purpose bike.