There's nothing like the feeling of being out on the open roads; or of being able to wind your way through the urban commuter traffic. But what if you haven't got a motorcycle licence – what are your options?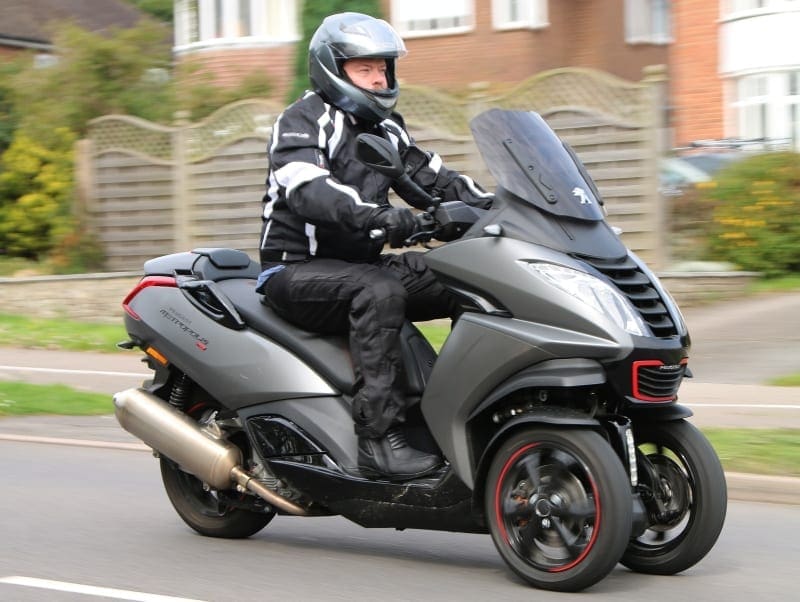 Well, you could take a CBT and get yourself something up to 125cc to ride; but what if you want something a bit more substantial with a bit more longevity and oomph? There is another option that might suit some 'non motorcycle riders' and it comes with three wheels, not two…
The way that the current UK driving regulations work, there are certain three-wheelers that you can ride on a car driving licence, subject to certain conditions (like the year you got your licence for instance).
Steve O'Hara is one person who slots into this category and here at O2W we thought it would be a good idea to look at getting on the road from a car driver's perspective. Steve takes up the story:
"The weapon of choice for this occasion was the Peugeot Metropolis 400i, and I have been asked to give it a test for a few weeks to see how a car driver gets on. My first thought was wow, very stylish-looking, lots of gadgets and things you wouldn't expect on a bike, which I will go through later – but I'm going to enjoy the next few weeks.
After spending time getting familiar with the controls (stability control, handbrake, foot pedal for back brake and adjustable visor, etc), I decided that I better get it started, otherwise the family, who knew I was coming home on a bike, would worry if I was late.
So at this point I had some teething problems – in that I forgot how to start her up – there is an ignition switch, but this must be pressed whilst pulling the brake to start. So after my memory kicked-in, I got the three wheeled beast started and was ready to see what the Metropolis could do.
On the road – for the second time
I have ridden a bike before – but just for a few weeks and a while ago – so I very much see myself as a complete biking novice. So I had a little run around in the works car park to get a feel for the bike before I headed-off to join the Lincolnshire traffic.
After a few trips from the car park to the printing shed and back, I think I'm ready, so I make my way out of the car park and onto the main road from Horncastle to Sleaford; its 25 miles in distance and I'm a little nervous. My aim (other than getting back alive) is to try and keep up with traffic as best as I can, but not putting pressure on myself and I'm determined not to hug the gutter, I know that I need to be in the middle of the road to be at my safest. There are some cracking bends and straights ahead that I know will give me a good understanding of the bike.
The Metropolis is quick, the 400i was impressive to me; just a little pull on the throttle and I'm cutting through the road – at which point I remember to put my visor down – never really have trouble with flies smashing you in the head when you're in a car! Its feels strong and the two wheels at the front really allow me to push into the corners with confidence knowing that I'm not going to topple over; it's hard to describe, but it feels secure and I don't feel vulnerable. I'm a good few miles into the journey back now and my confidence is starting to build, I feel comfortable with starting to add some extra power, which the Peugeot has plenty of.
As I start to make my way home, I'm feeling really confident and starting to enjoy the experience; I have to pass through a number of villages on the way home and this is where it feels most at home.
It manoeuvres well around stationary cars and feels solid; it is heavy and that does take some getting used to, but once you understand how to use the stability function it becomes easier to deal in slow or stopping traffic conditions.
Home is now in sight, never felt so good to see my ivy-marked house, the missus and Olly (my little lad) are at the window and are looking relieved. However, there was no need to fear my safe return as I was in the safe hands of the Metropolis – the next few weeks were going to be interesting…
I tried to get out on the Metropolis every other night to really get as much out of the test before I had to hand the keys, well key fob back. My chosen location was Sleaford, a fairly busy town in Lincolnshire. Having ridden around town, I then made my way onto various country roads in a big loop to really get a chance to ride. My confidence is now up and the Metropolis becomes a very easy bike to ride. It's super quick, it's really solid, and because of the two wheels at the front it's amazingly agile and reassuring around bends.
Because I can ride the Metropolis on my car licence, I can ride around without displaying any L plates in sight – and I think the general road users think I'm a bit more advanced than I am. I'm now getting hard-core bikers giving me the nod and cars letting me go; the Metropolis has that stature – it looks like it belongs.
A bit more on the bike
It has a secure compartment for your helmet and gloves and underneath the seat opening and it was also able to easily hold my work bag. There are two other smaller compartments for keys, etc, but they can't be secured, so they are really only for dropping bits and pieces into until you get to where you're going.
There are five LED lights between the front wheels (the lighting switch allows the option of either using these as running lights, or flicking a switch to swap over to riding on dipped headlights. There are super big mirrors and a brake by your feet (fitted as part of the package that makes the bike rideable on a car licence); I never used it during my time testing, concentrating on using the standard style motorcycle brakes on the handlebars – and that felt comfortable. The Metropolis has a keyless ignition system (so again the 'car feel' continues); on Peugeot's website it's claimed to top out at 85mph (although I never reached those heights) and I can get 160 miles to a tank, which covers most range eventualities.
My final thoughts…
I loved it, I really did. It built-up my confidence quickly and I really could see my buying one, either to use for nipping around town, or just to have fun with. I feel like I'm practically a biker, although with an extra wheel, I might need to start up my own biker gang – Sleaford Warlocks anyone!"
Words: Steve O'Hara
Images: Mau
The laws relating to trikes and tilting three-wheelers
INFORMATION SOURCE: www.askthe.police.uk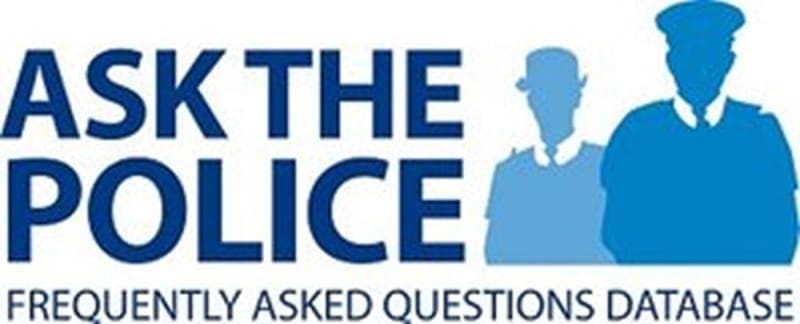 Driving licence requirements
The driving licence legislation for three-wheelers (tricycles), irrespective of whether they are car or motorcycle based, changed considerably on January 19, 2013. The two most important changes were that from 19.01.13, new rider/drivers:
1: must be a minimum of 21 years of age (for tricycles over 15kW), and
2: require a motorcycle licence (Category A or A1) to be able to drive them, because they no longer fall within Category B1.
These changes only affect those taking their test after January 19, 2013. Those riders/drivers with existing full entitlement to ride/drive B1 Category vehicles gained before January 19, 2013 will retain that entitlement. However, when the holders of such licences exchange them, the DVLA will add a new entitlement 'Category A (limited to tricycles – restriction code 79)', to their licence.
Riding a tricycle with a car licence
You can drive a motor tricycle of any power rating if you're over 21 and you have a full car driving licence. If this is not the case, you'll need a full Category A1 motorbike licence to ride motor tricycles up to a power output of 15kW), and a full Category A motorbike licence to ride trikes with a power output more than 15kW.
'A1' category motorcycle licence – three-wheelers not exceeding 15kW
At age 17 or over, you must pass your CBT, theory test and then a practical test on a motorcycle without a sidecar of between 120 and 125cc. You can then ride a motorcycle up to 125cc with a power output up to 11kW, or a motor tricycle with a power not exceeding 15 kW.
'A' category motorcycle licence – three-wheelers above 15kW
Test to be taken on a motorcycle without a sidecar of at least 595cc and an engine power of at least 40kW; this gives full riding access to all motorcycles/tricycles.
There are two routes to acquire Category A:
1: 'Progressive access' – riders can get this category from age 21 years, provided they have a minimum of two years' experience on a Category A2 motorcycle with a full licence and pass the Category A practical motorcycle tests .
2: 'Direct access' – riders must be at least 24 years old, have a valid CBT certificate (only if they don't have full entitlement to A1 or A2 because then they will have already completed their CBT to get their A1 or A2 entitlement) and pass the theory and Category A practical motorcycle tests.
Points to note:
1: you no longer need a car licence to drive/ride a three-wheeler, you need a motorcycle licence.
2: provisional B1 entitlement to ride/drive a three-wheeler has been withdrawn from all riders, even if they were using a three-wheeler prior to January 19, 2013. After January 19, 2013, a provisional licence will only cover riders to ride motor tricycles if they have a physical disability.
3: the rules apply to all three-wheelers regardless of wheel configuration.
4: driving tests for three-wheeled vehicles will only be available for physically disabled drivers. Able-bodied provisional licence holders who wish to ride motor tricycles will have to pass CBT and practical tests on a two wheeled motorcycle A1 or A without a sidecar.
Insurance
Three-wheelers that are motor vehicles (i.e. those constructed or adapted for use on road) will require a minimum of third party cover.
Tax (tricycles not exceeding 450kg unladen weight)
There are currently two classes of vehicles:
Tricycles not over 150cc: £18pa
All other tricycles: £85pa
MoT
Certificates are required for all vehicles over three years old.
Crash helmet use
Vehicle's unladen weight                          Is a crash helmet required?
Not exceeding 550kg                                 No, providing the distance between the centre of contact                                                                           of the front/rear wheels exceeds 460 mm.
Exceeds 550kg                                              No
---
Advert
---
Enjoy everything More Bikes by reading the MoreBikes monthly newspaper.
Click here
to subscribe, or
Read FREE Online
.
Sign-up to the More Bikes Newsletter
Enter your e-mail address below and get regular updates straight to your inbox… You can unsubscribe at any time.