WK 50TTR
A funky and sporty-looking moped with larger aspirations.
There's no mistaking the intended market for this smart-looking moped; and the importer, WK Bikes makes no pretence about it being a commuter scooter – this scooter is fully aimed at those who are after a machine that rides and looks a little more sporty.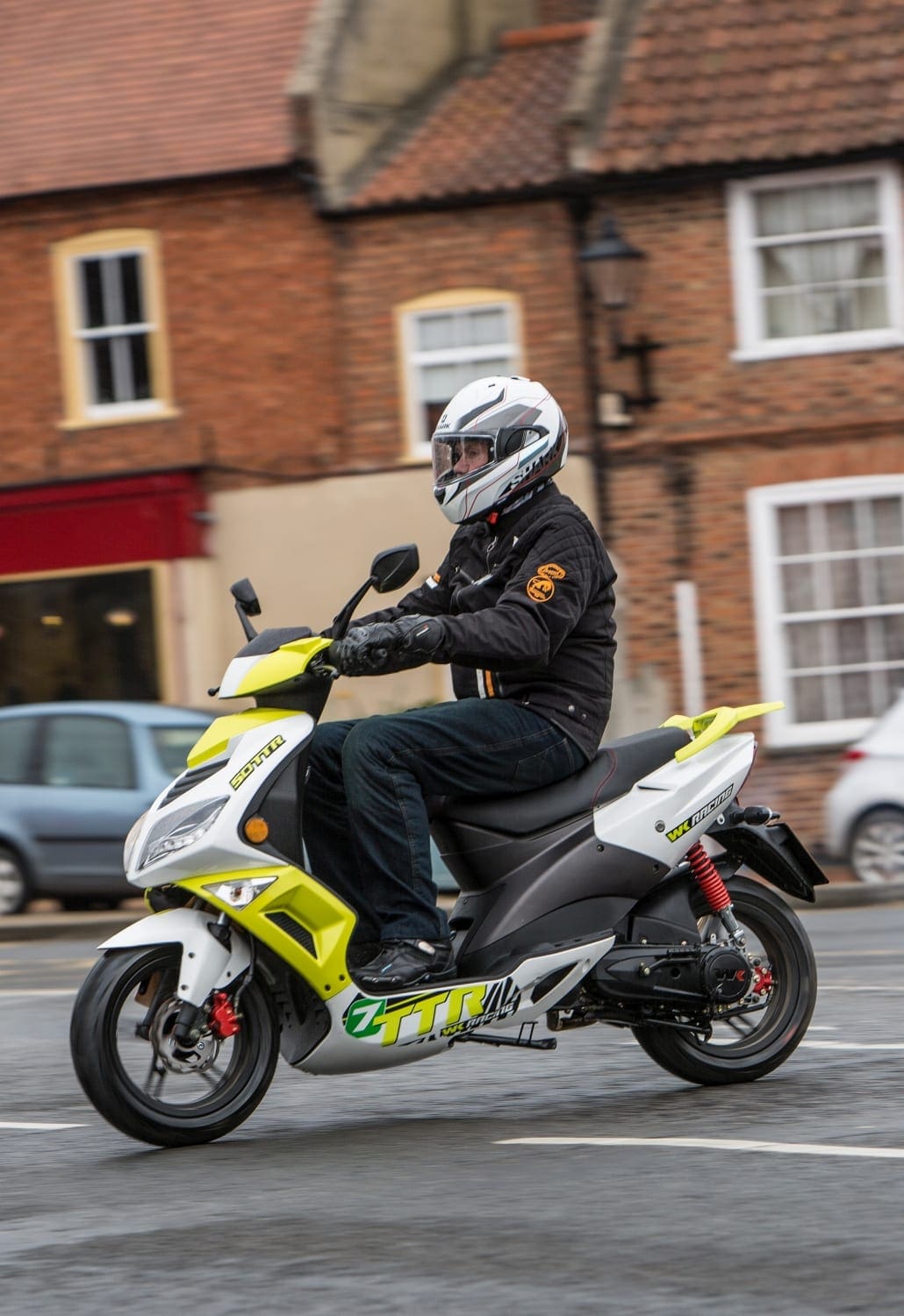 Equipment
You wouldn't expect a tremendous amount of goodies on a machine at this price point, it comes with a colour coded rear rack and the obligatory underseat storage space (although not quite enough room to take my Caberg flip-up helmet).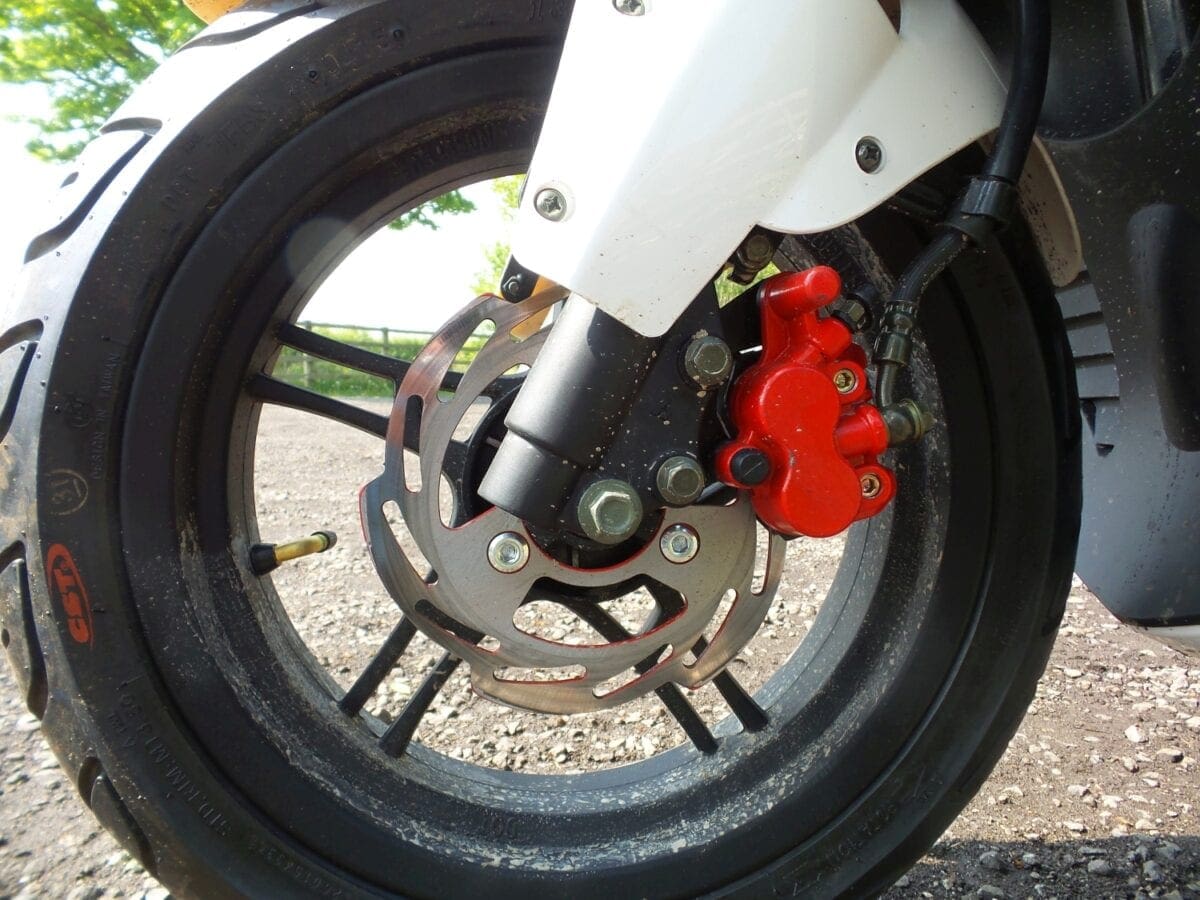 Looks & styling
The bright two-tone paintwork and the black seat complete with red stitching, really helps to  promote the scooter's sporty looks and appearance, which is perpetuated by an array of stylised decals – and to enhance all of this there's some nice additional touches, like a sports silencer, colour coded wavy discs, daytime running lights, aluminium rims and a multi-function digital display.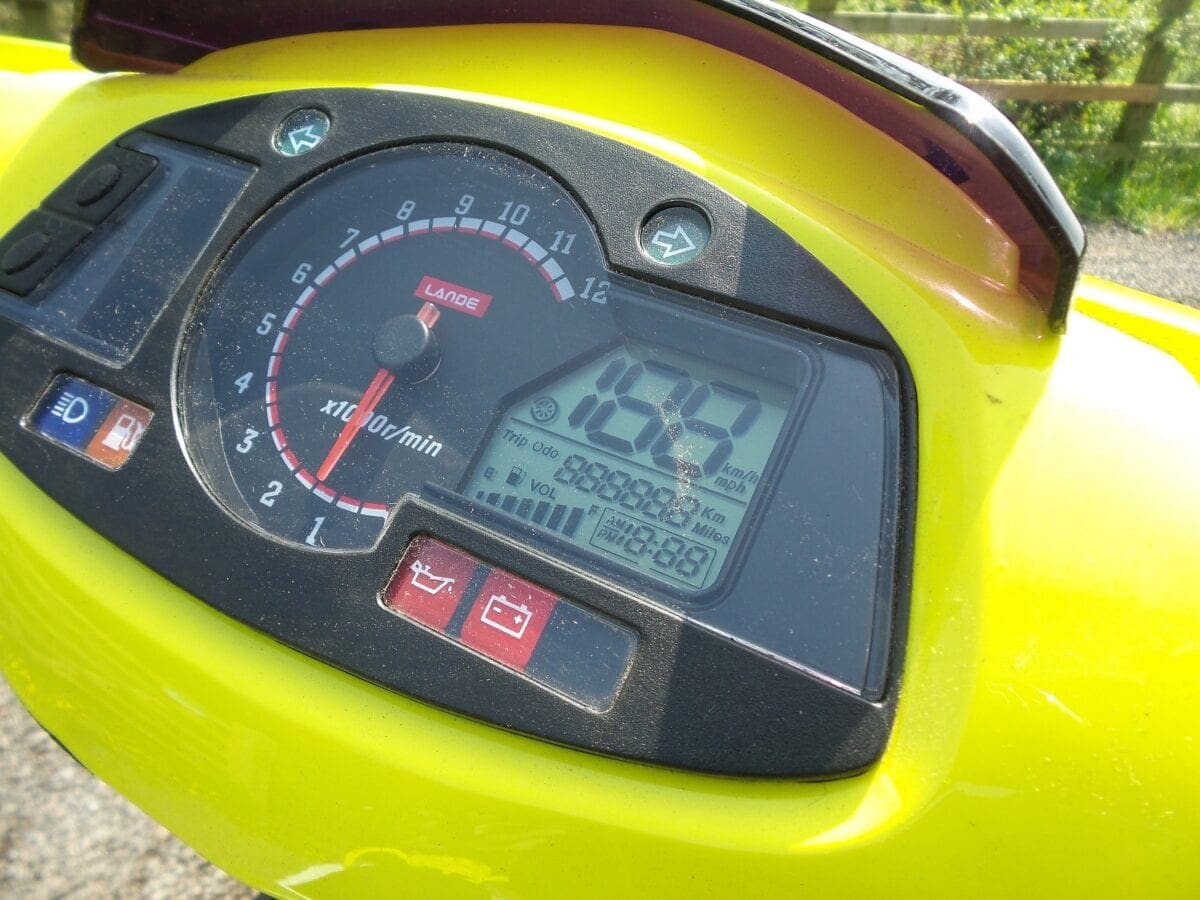 On the road
I love the smell and sound of a crisp and clear two-stroke engine and this one burbles well from start-up; it sounds so willing and ready just to get up and go. For a restricted 49cc moped, the acceleration is quick and smooth from the off and continues smoothly up the rev band until you reach that dreaded speed limiter.
It didn't take long to get the feel of the 50TTR and to be honest I couldn't find much to fault the way it handled and performed. It felt stable and didn't wander all over the road – even on country lanes when the hydraulic suspension set-up just soaked up the bumps (you can firm-up or soften the rear end by a simple adjustment). And when diving into corners the scooter held a firm path with no deviation from wherever I decided to point it, giving me an excellent feeling of confidence in the way that it performed. If I needed to tweak the steering for any reason, the response was quick and decisive.
The front and rear disc units performed very well with no grab or juddering felt whether I was gently feathering the brakes or grabbing a handful when a dozy van driver pulled out in front of me.
Comfort
From a driving perspective, the seat is comfortable and doesn't give too hard a ride; in relation to the seating position and the handlebar controls everything fell to hand a felt about the right arm's length away for me. The seat was about the right height for me to place my feet on the ground when at the traffic lights, so no issue there either. And there's no centre transmission tunnel on this scooter either, leaving a nice flat anti-slip footwell area which provides plenty of space to fit your feet.
Overall
For its price point the 50TTR is good value for someone who is budget-conscious and looking for something sporty. It won't break the bank, it's cheap to run, and what's more, it even looks cool.
Spec:
ENGINE: 49.2cc air-cooled single cylinder 4-stroke
BORE x STROKE: 40 x 39.2mm
MAX POWER: 2.7kW@6500rpm
MAX TORQUE: 5.2NM@4000rpm
TRANSMISSION: Automatic, CVT belt drive
SUSPENSION: Front: hydraulic forks. Rear: adjustable hydraulic shock
TYRES: 13/60 x 13 front and rear.
BRAKES: Disc front and rear
FUEL CAPACITY: 6 litres
COLOURS: Currently yellow/white only
CONTACT: www.wkbikes.com
PRICE £1049
(plus OTR)
Words/images: Mau/Gary Chapman