Fresh to the UK, we took the Motorini WP125 out for a spin…
Already boasting a strong portfolio of scooters, off-road motorcycles and the exciting Quadro brand, Clements Moto has added another brand to their stable – Motorini – we took one of the first models to hit UK soil out for a test ride.
Engine
The air-cooled, four-stroke 125cc engine is nippy and offers prompt acceleration. At traffic lights, you can wind back the throttle and you're off the line like a whippet.  This sprightly ride is great in town as you can nip in and out of gaps easily and feel confident knowing you have the power there if you need it.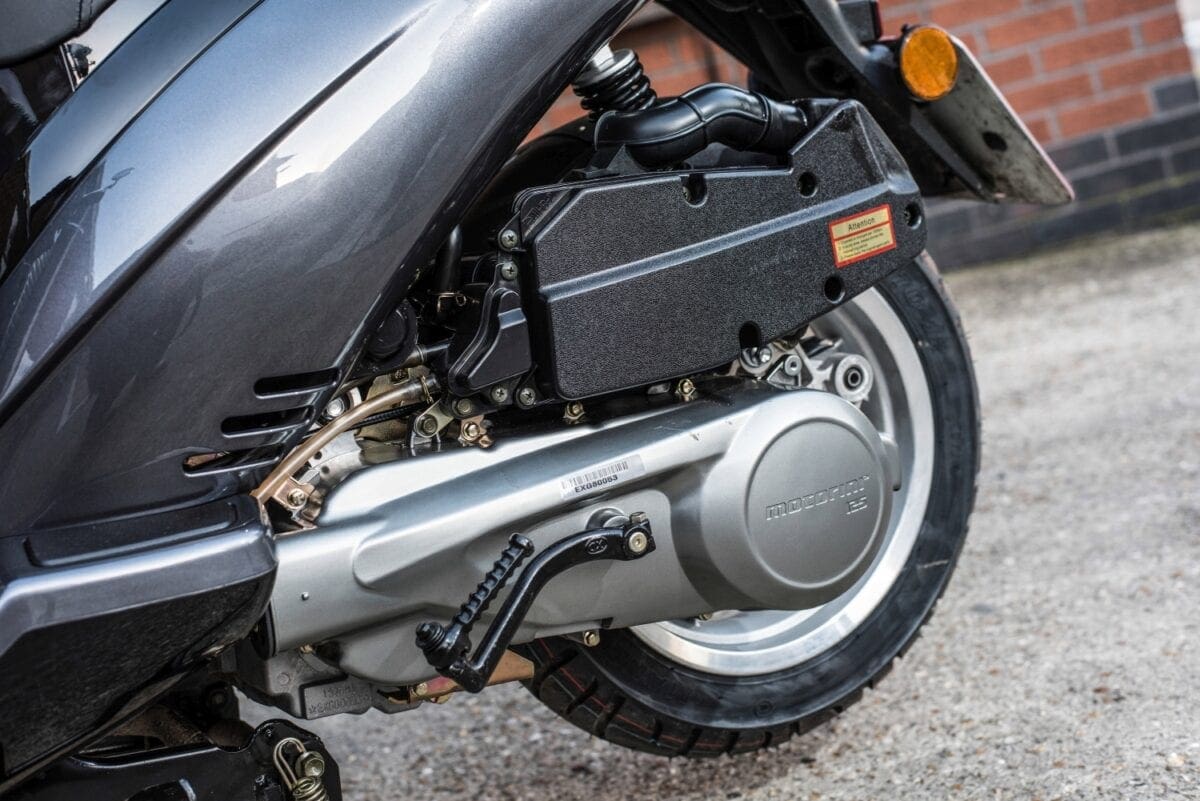 National speed limit roads are tackled with ease and you can hold your own by soon getting up to 60mph briskly.
There's a handy label on the scooter telling you that the engine oil needs changing first after 300km (around 186 miles) then every 1000km (approximately 620 miles) and the air cleaner element cleaned or changed every 1000km.
It's available as a 50cc too – price at £1199 – for those with their AM licence.
Chassis
The WP looks extremely stylish and is finished to a high quality. The large front light allows you to see – and importantly, be seen – and the brake light and indicators are integrated into the rear bodywork.
There's provision for a pillion with a rear seat and a luggage rack to hold onto if they would like – although it could have benefited from being shaped more around the bike so that it's easier to hold onto and could accommodate a top box. The footboard extends round so that that pillion can place their feet on that, rather than having separate foldout footpegs. The footboards themselves are very spacious and offer the rider plenty of room for their feet as there is no centre console.
A disc brake on the front and a drum on the rear provide stopping power – through town I preferred using the rear brake as it was great to feather. Panic stopping was catered for by squeezing both levers hard knowing that the ABS was there to help you out.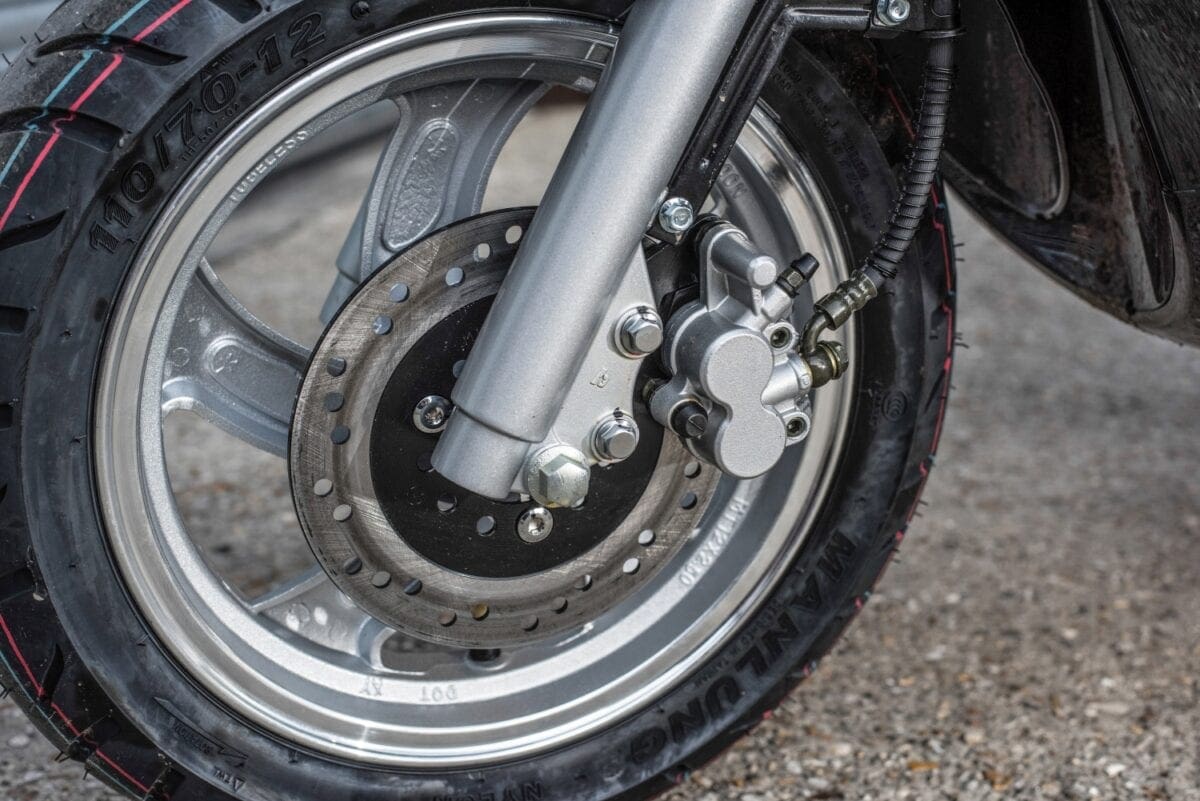 Under the seat you will find a deep storage space which is access by inserting the key into a hole by the side of the seat, rather than the central ignition barrel like on a lot of other scooters. There was plenty of room, but due to the shape, my full-face helmet didn't fit in; however some other makes may do. That's not it for storage though – there's a carry hook on the front and also a luggage rack on the rear.
There's steering lock for security and there's plenty of space to put a chain and lock through the wheel.
Ride
I loved how swift the WP was; there was no lag in acceleration and it always felt like you could wind back the throttle and it was ready for action. The seat is nice and high which gives you a great view of the road ahead, but because it was narrow it meant I could easily get my feet down on either side.
The 12in wheels contribute towards a very agile feeling when you're on the road and you can change direction easily and with a great degree of confidence. It's a lightweight machine – with a dry weight of just 96kg – which makes it easy to man-handle.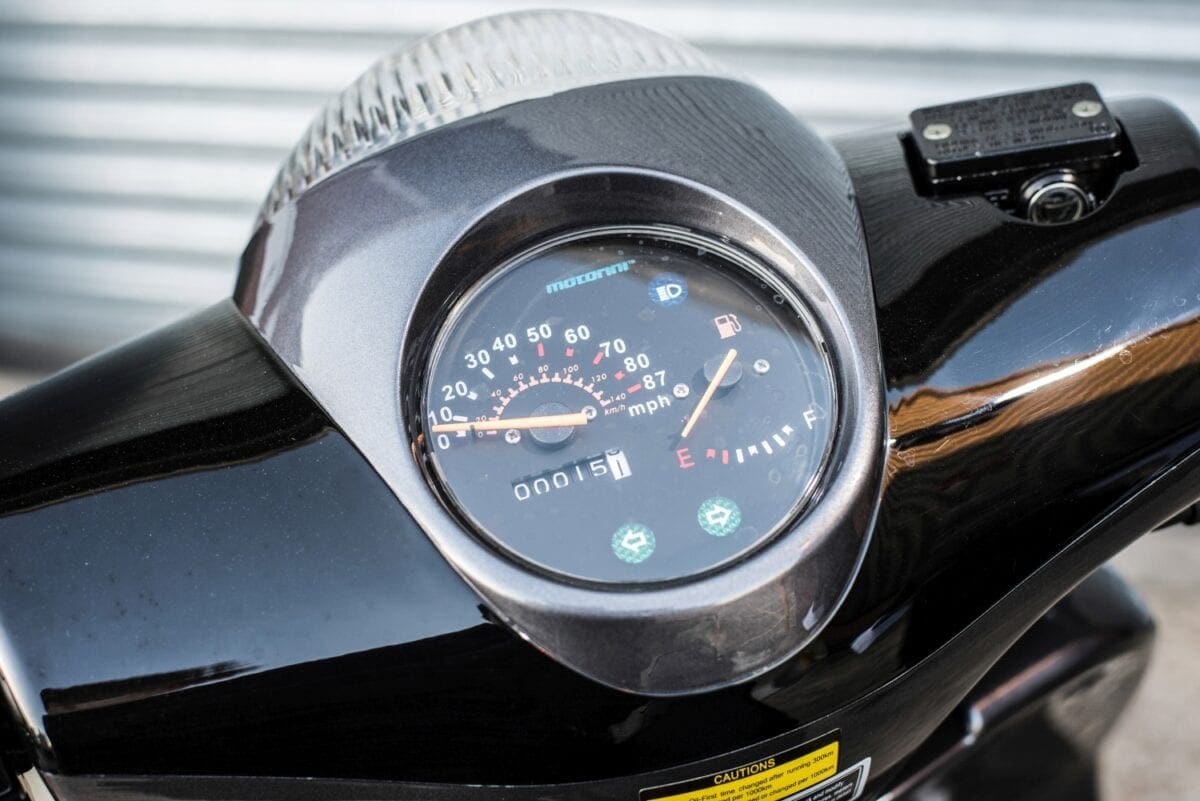 Information is presented nicely on the no-nonsense dash – speed, fuel gauge, main beam, odometer and indicators – what more could you want? It comes with a side stand and centre stand as standard too.
The WP has got a nice mix of modern styling combined with retro touches such as the circular silver mirrors – it's not trying to be something it's not, and why would it when it's a competitively priced, good quality 125cc scooter…
Spec:
ENGINE: Air-cooled, four-stroke, 125cc
POWER: 10bhp (7.5kW) @ 7500rpm
TORQUE: 7.7lb-ft (10.47Nm) @ 4000rpm
BRAKES: Front: disc / Rear: drum
TYRES: Front: 110/70-12 / Rear: 110/70-12
SUSPENSION: Front: telescopic forks / Rear: monoshock
SEAT HEIGHT: 795mm
DRY WEIGHT: 96kg
TANK CAPACITY: 6.8 litres
CONTACT: www.motorini.co.uk
PRICE: £1299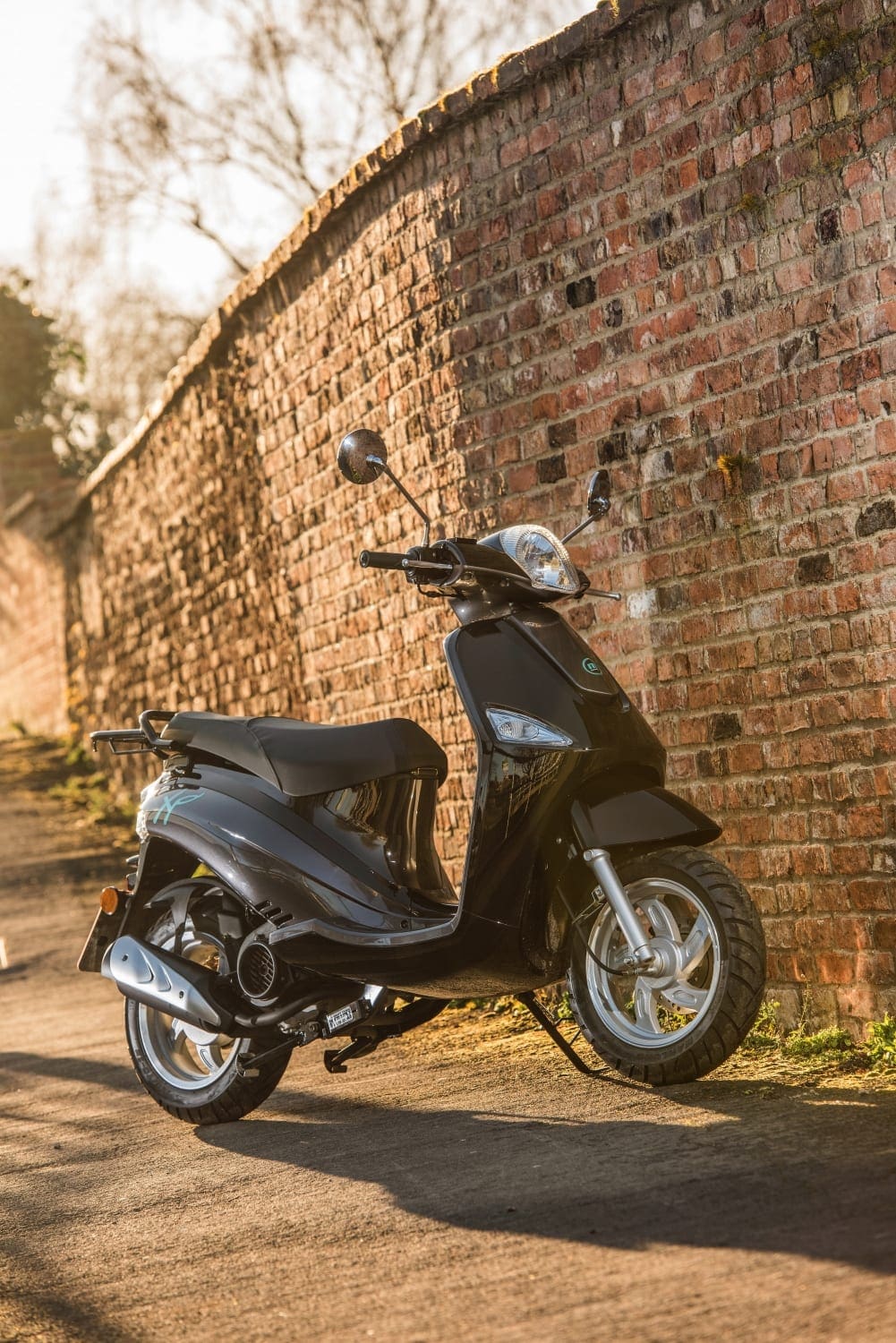 Words: Carli
Images: Joe Dick