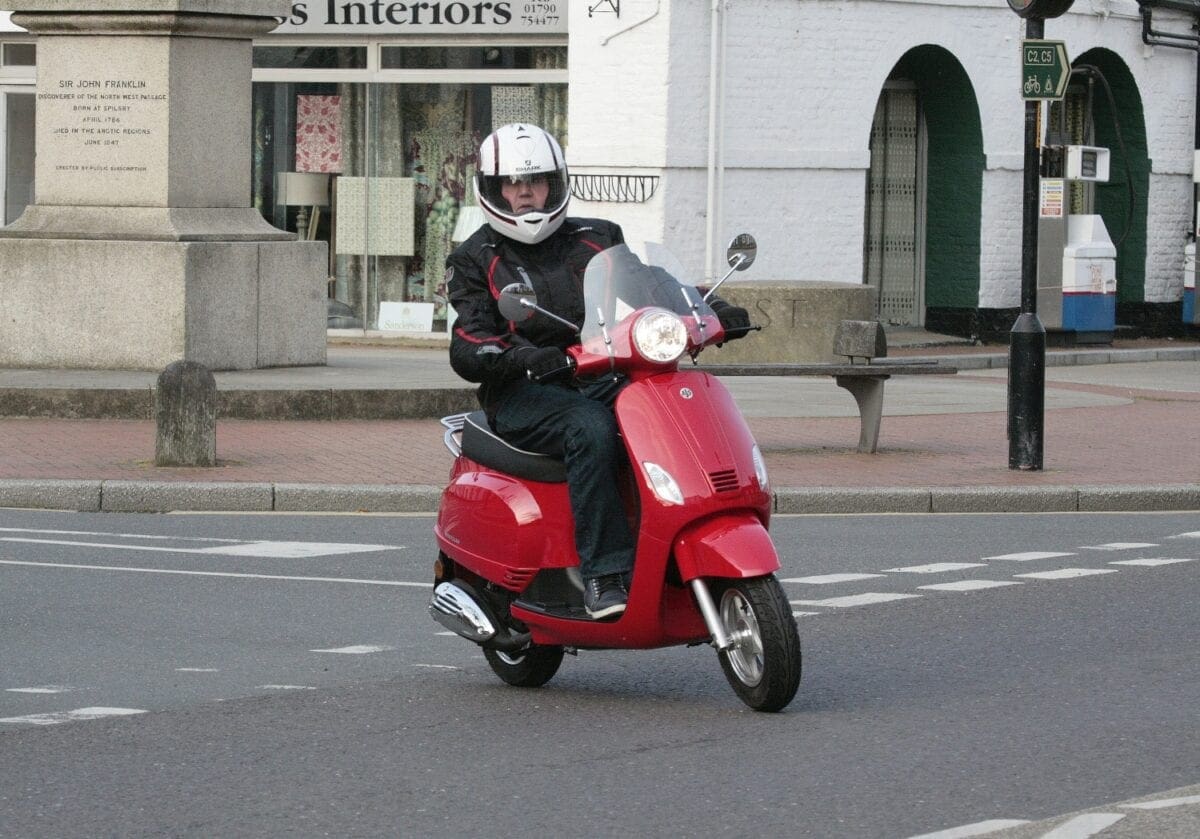 Blink and you could easily mistake this scooter for a Vespa – but that's where the similarity ends.
In it's heyday, Vespa's ET4 was (and still is to a certain extent) a well-sought after scooter, so it should come as no surprise that someone else should try and emulate that success – so enter the Chinese version, the AJS Sorvio 125.
STYLING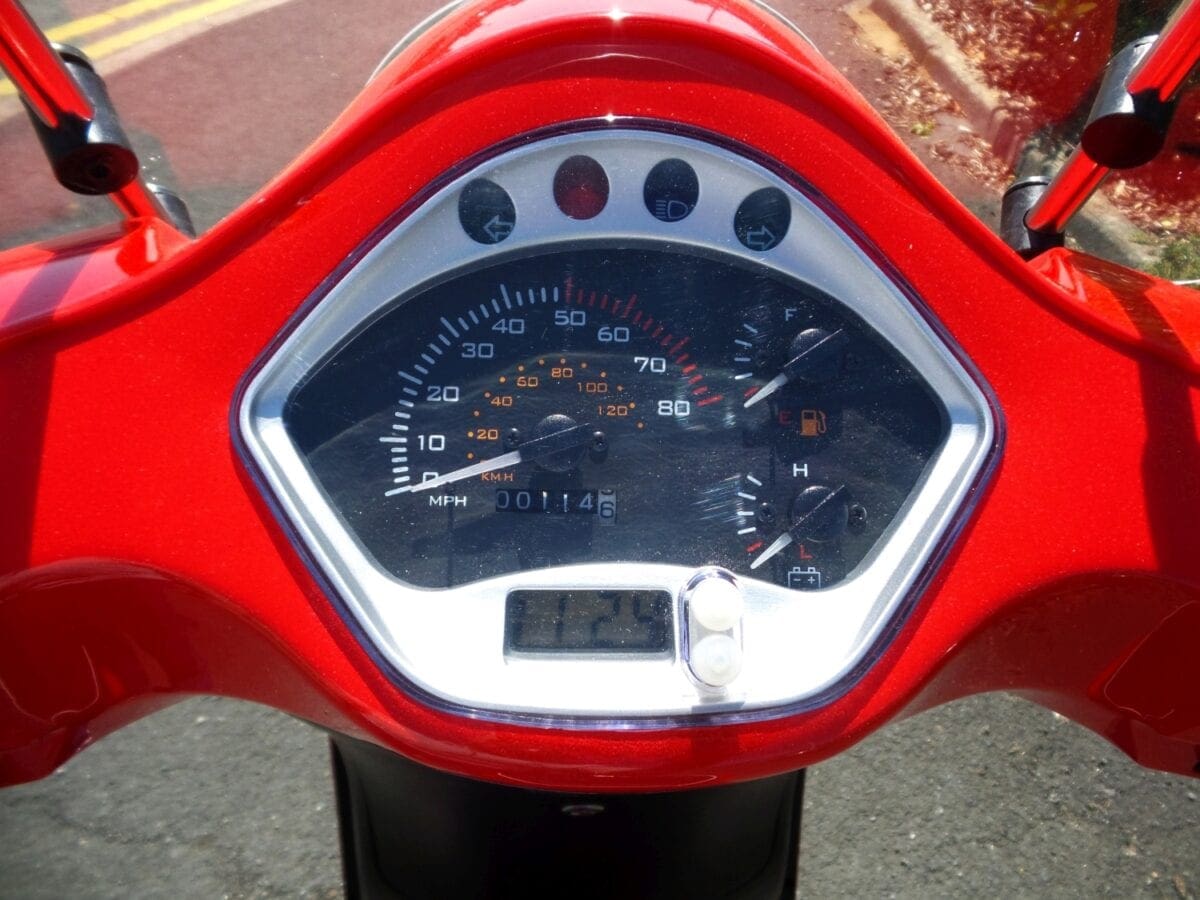 To be honest, the paint quality and overall finish is higher than you could normally expect for a scooter that costs a tad over a grand on the road. Three colour options are available – I had a red one which actually looks quite stunning. The addition of a flyscreen, mirrors and a very handy rear rack all go a long way to enhancing the bike's appearance, especially with the 5-spoke alloy wheels fitted as standard. The instrument cluster is well laid out with an array of warning lights, a large speedometer (strangely market in red from 50mph upwards), fuel gauge, battery condition indicator and an inset digital clock. The underseat storage space swallowed up the Shoei J-Cruise helmet I was wearing on the test ride. There's also a useful glovebox.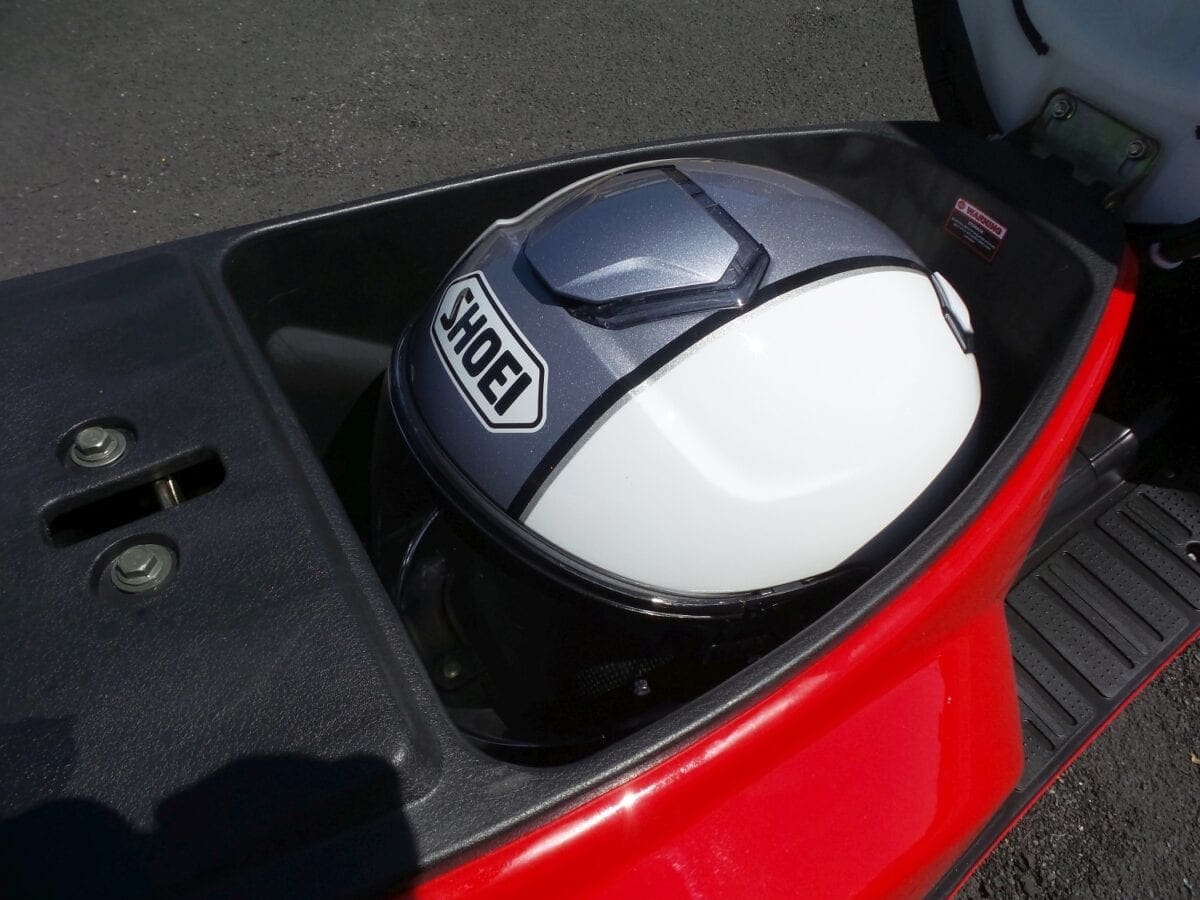 ENGINE
An air-cooled four-stroke CVT motor (with kick and electric start options) provides the 6kw of power available; AJS claim a top speed of around 53mph, but I found that out on the road (and presuming the speedo is reasonably accurate) the bike would easily cruise at just above 60mph on the flat, which is slightly better than some other Chinese 125s.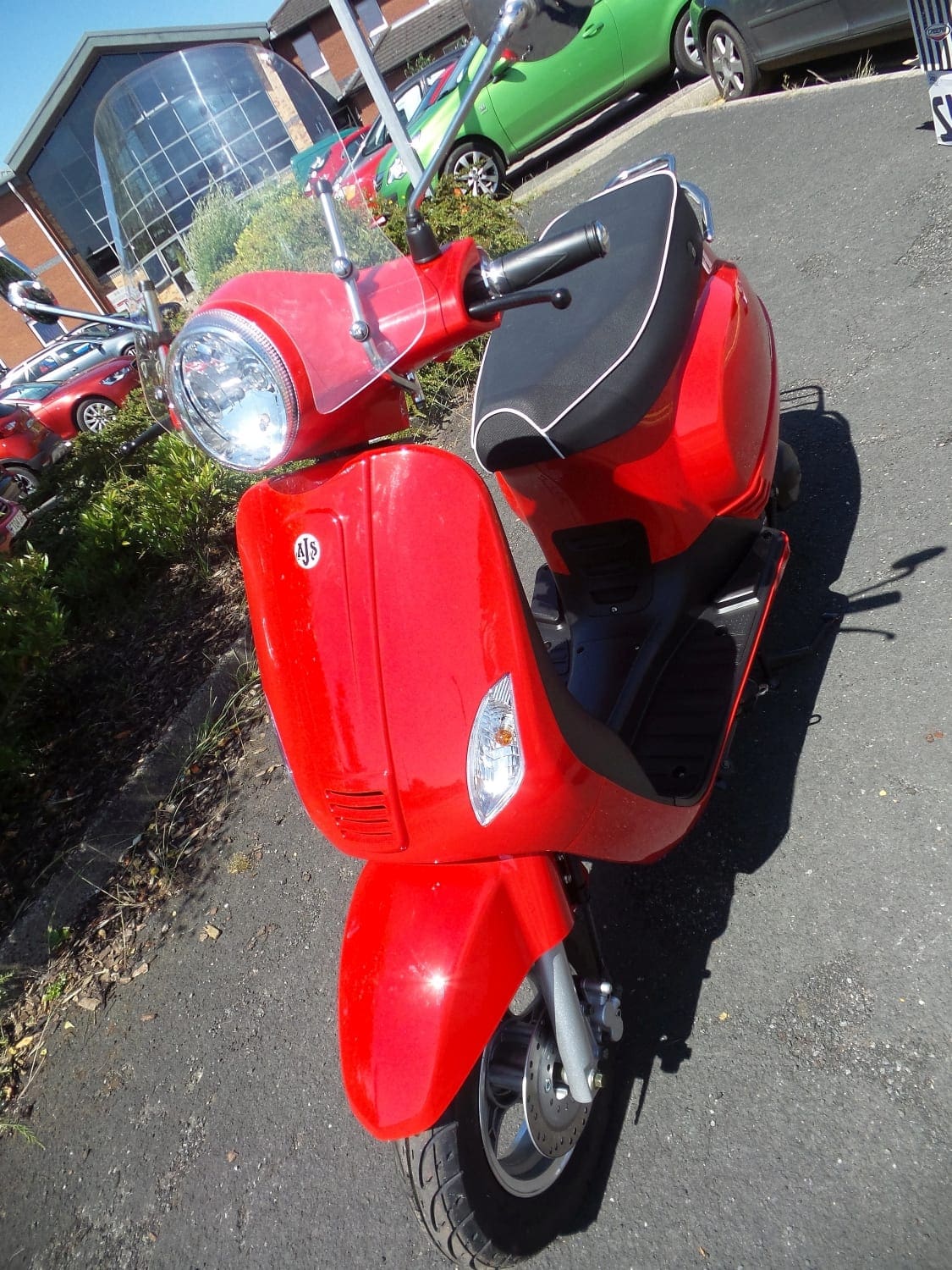 ON THE ROAD
The bike was manoeuvrable and easy to handle, which you'd expect for a bike that only weighs 98kg – but that said, it did give it a slight tendency to wander around a little on bumps and corners. This felt a little strange at first, but it became less noticeable once I became familiar with the bikes characteristics. The front disc/rear drum brake setup provided adequate stopping power.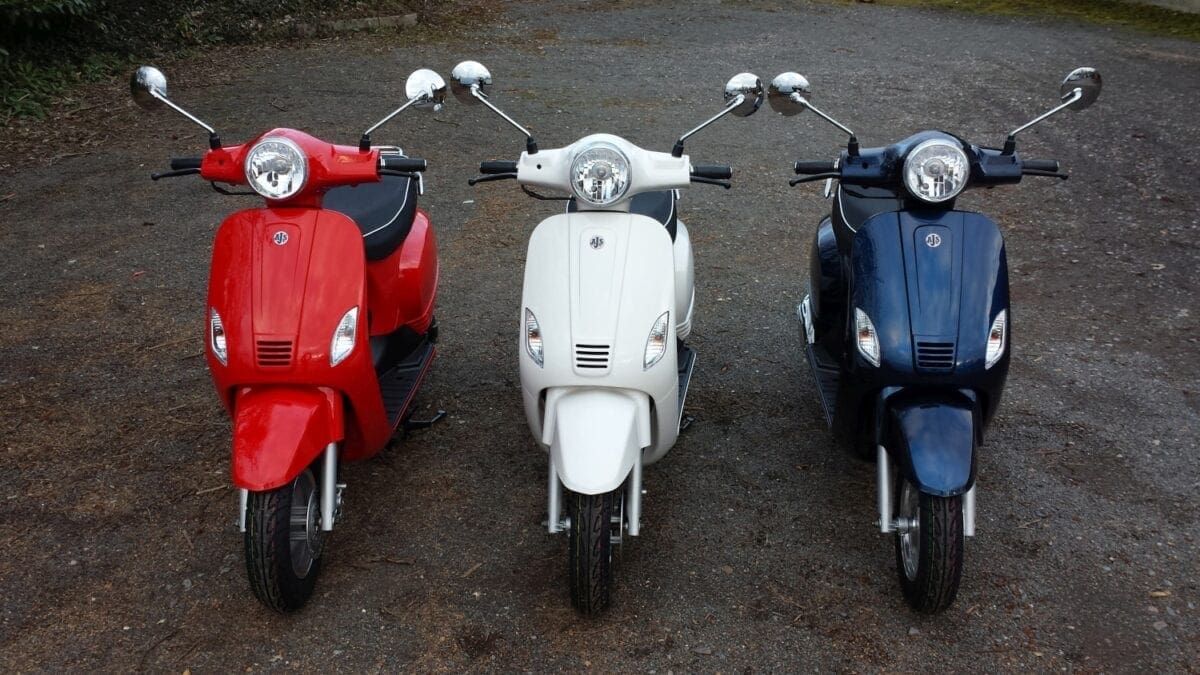 USAGE
The Sorvio is ideally suited for a 17-year old who has perhaps just progressed upwards from an AM moped licence. It is the ideal stepping stone to a bigger machine in the future.
WE SAY
Vespa looks at a budget price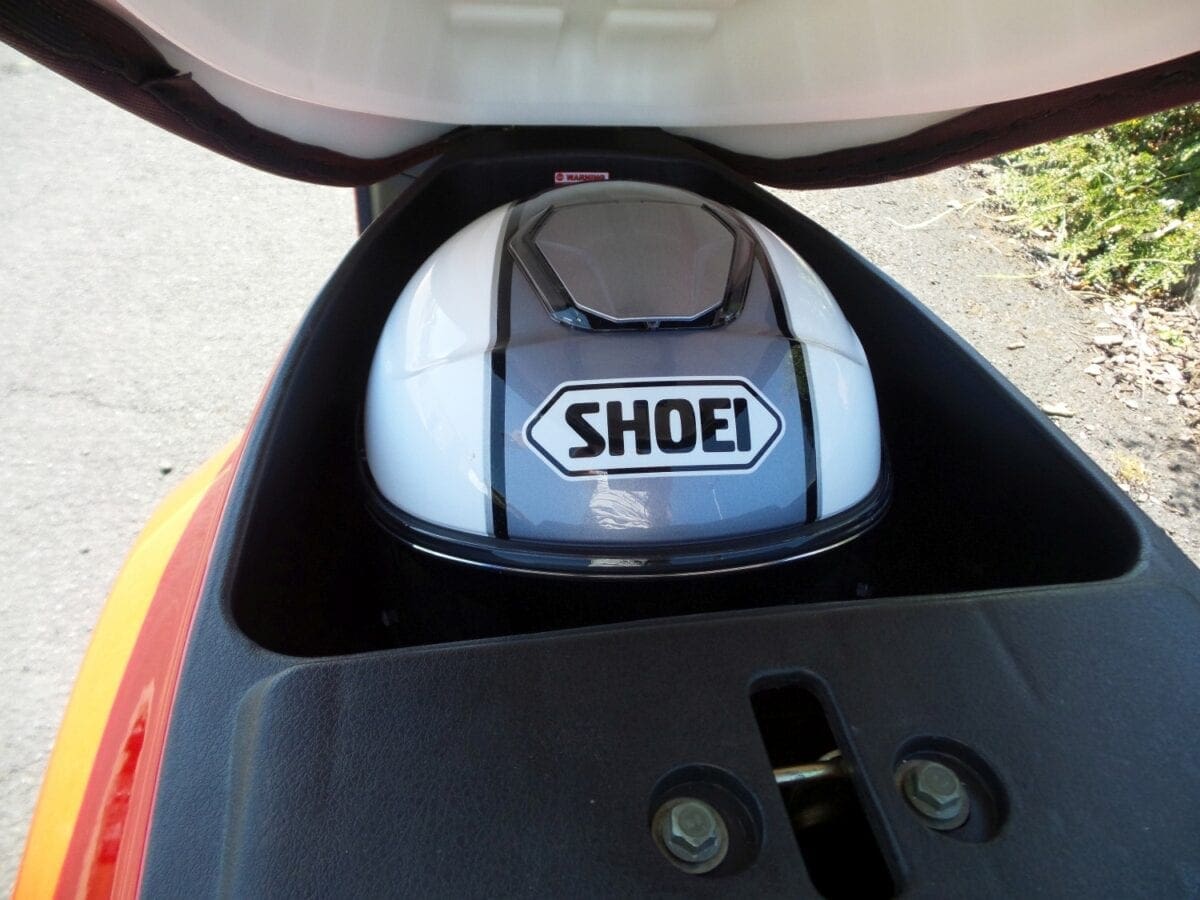 PROS
Comfortable seating position
Plenty of storage space
CONS
TECH SPEC:
ENGINE: 125cc four-stroke forced air-cooled single cylinder
POWER: 6kw @ 7,500rpm
Start method: Electric and kick
TRANSMISSION: CVT automatic clutch
IGNITION: Coil CDI
BATTERY: 12v 7ah
TYRES: Tubeless 3.50×10 front and rear
SUSPENSION: Front: telescopic forks, Rear: twin shocks
BRAKES: Front: disc, Rear: drum
TANK CAPACITY: 6 litres
SEAT HEIGHT: 78.75cm (31")
WHEELBASE: 130.5cm (51.38")
WEIGHT: 98kg
LENGTH: 182CM
WIDTH: 68.5CM
MAX LOAD: 150kg
CONTACT: www.ajsmotorcycles.co.uk
PRICE: £979 plus OTR charges
Words: Mau
Images: Viv King