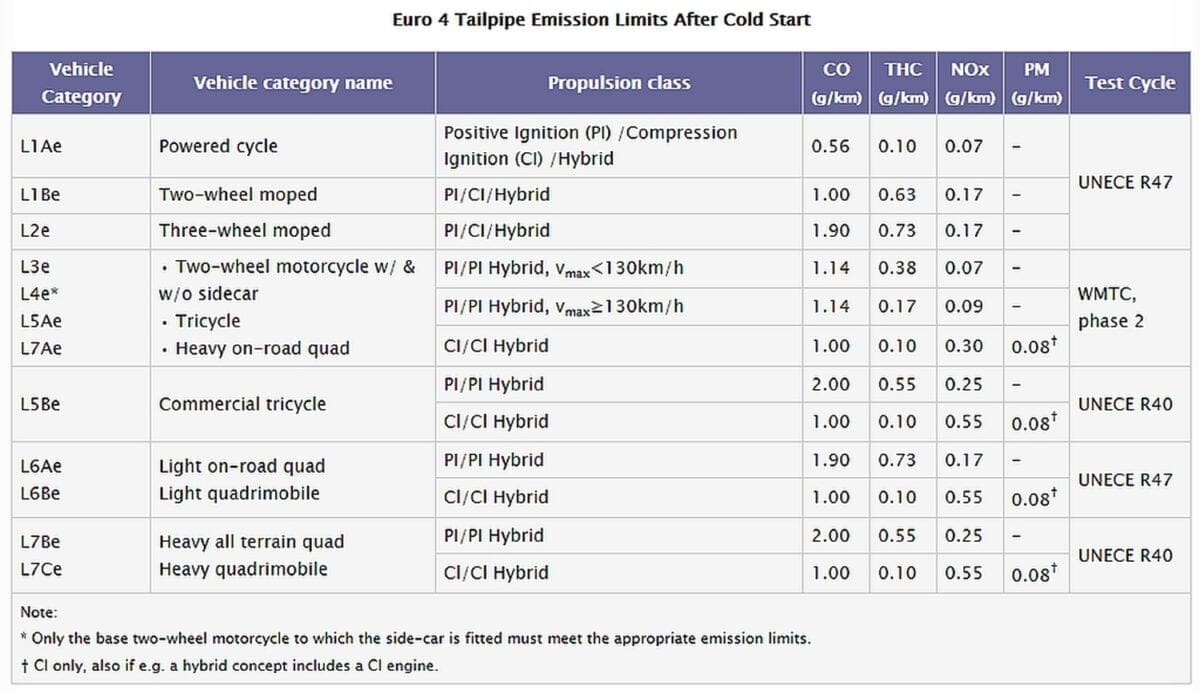 You may have heard the term Euro 4 mentioned over the last few months; most likely by people within the motorcycle industry trying to get their heads around the new regulations.
SO WHAT IS IT ALL ABOUT AND HOW WILL IT IMPACT YOU?
In a nutshell, from January 1, 2016, new European legislation known as Euro 4 comes in effect. It brings with it stricter emissions testing, the requirement of ABS on all bikes above 125cc and linked brakes for smaller machines. It also makes Automatic Headlights On (AHO) systems and on-board diagnostics mandatory.
The new regulations apply to all new models brought to market after December 2015. Current models that do not meet the new requirements can still be sold throughout 2016, but from 2017 onwards manufacturers must make all bikes Euro 4 compliant.
The legislation only applies to new bikes and there is no requirement to modify any bike that was sold before 2016. This means that the onus for complying with the legislation is with the manufacturer, not the buyer.  In short, you don't need to worry about it because there is no requirement to modify bikes that have already been sold. However, it may offer opportunities to grab yourself a bargain when dealers are trying to get rid of old stock that doesn't meet Euro 4 requirements.
If you're thinking about getting some new metal it's worth visiting your local dealer and checking what offers they have on.
http://transportpolicy.net/index.php?title=EU:_Motorcycles:_Emissions