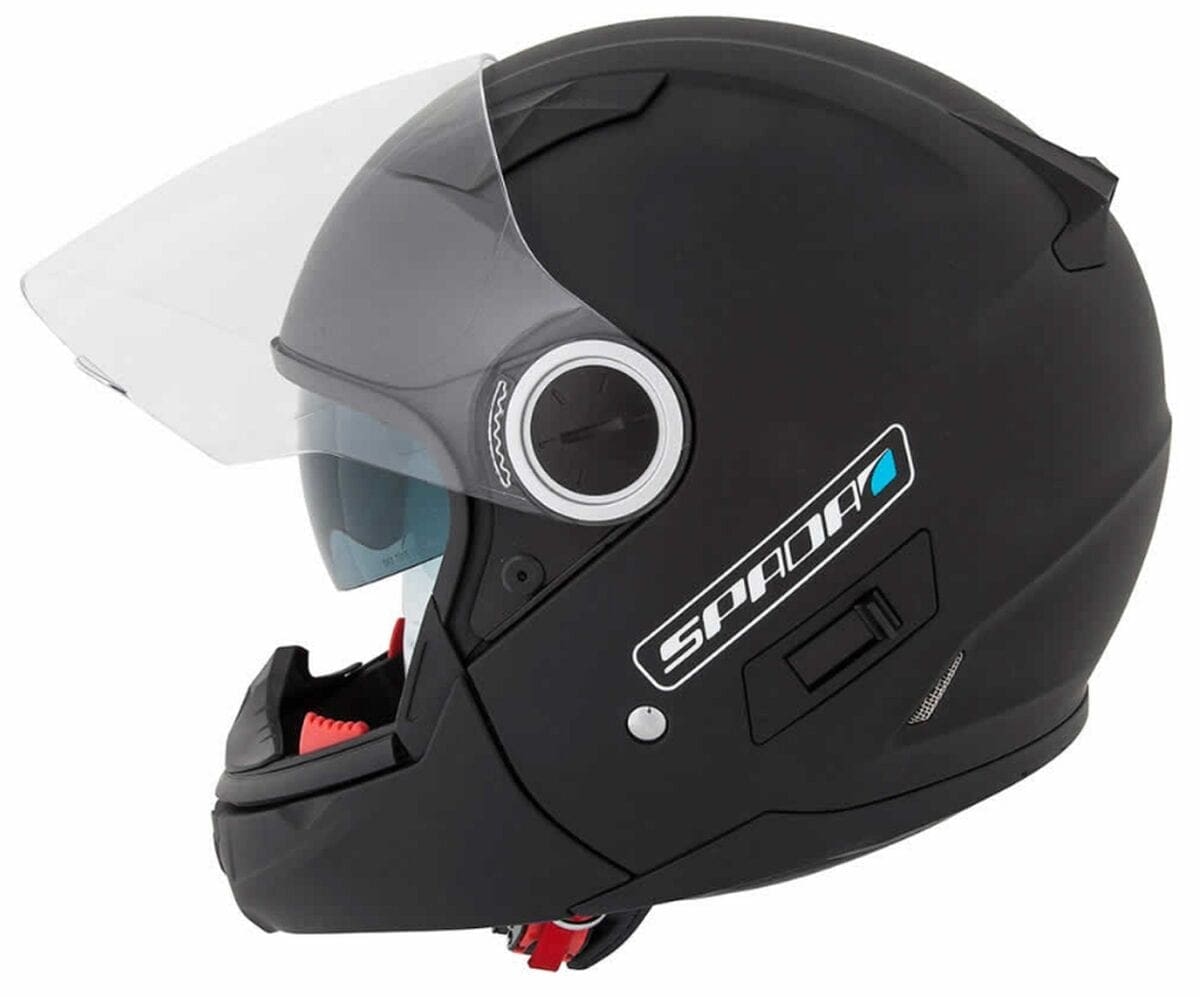 RRP: £99.95
Reviewer: Mikko
This is a very special helmet; in a matter of seconds, it transforms from a full-face helmet to an open-face. And in a couple of minutes (with a help of a £2 coin to work the screws) the helmet can take on another look with the detachable peak. That gives you three different variations of the same helmet for less than a hundred quid. Brilliant!
On top of all these different incarnations, the helmet also features a flip-down sun visor, removable cheek and centre lining pads, a three-point ventilation system, quick-release chin strap fastening and it's Pinlock ready. The helmet has a thermoplastic shell and it's EC2205-approved.
But what makes the Spada Duo so versatile is the removable chin bar. When it's in place you have a regular full-face helmet, but press two buttons and pull the bar and it comes off, making it an open-face.
Even when used as a full-face helmet the view is great, thanks to the massive visor. If you feel that full-face helmets are a bit claustrophobic, it's worth trying this one, as it feels very open even with the chin bar in – and if that's not good, just take it off.
The helmet also comes with a removable peak for a more off-road look. It can be fitted/removed easily by unscrewing the visor fittings with a coin.
The helmet is available in sizes XS to XL.
Info: www.spadaclothing.co.uk