Electric motorcycles and scooters aren't a new phenomenon – they've been around for well over 100 years. Here's a quick look at the historical timeline: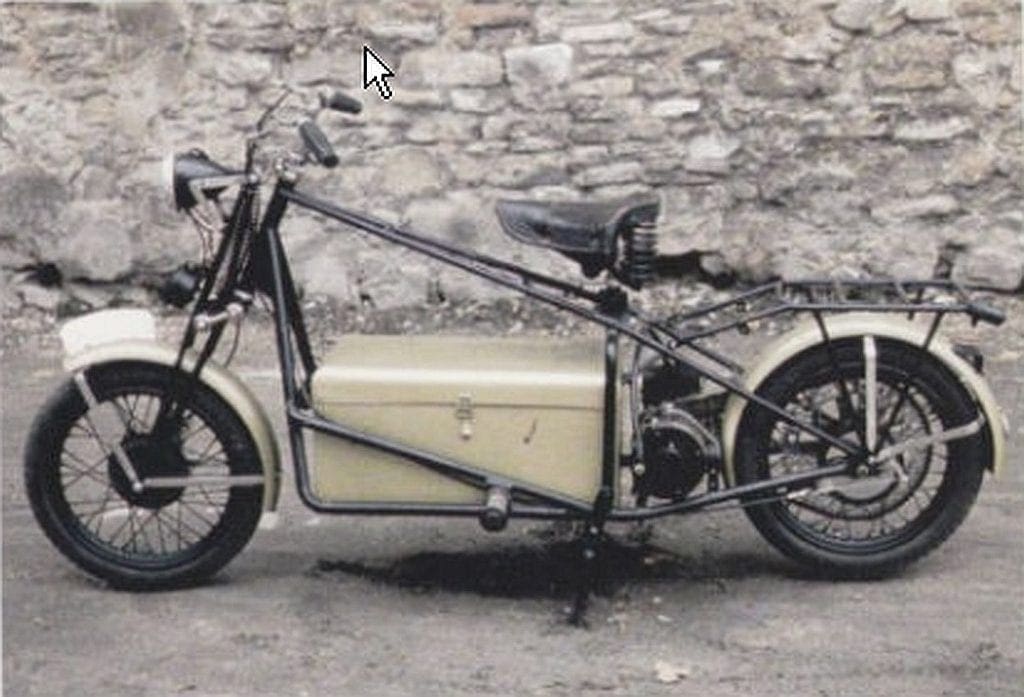 1895
The earliest known electric motorcycle patent was filed.
1911
Popular Mechanics magazine introduces the electric motorcycle in print.
1919
Ransomes, Sims & Jefferies, a major British agricultural machinery manufacturer, make an electric motorcycle prototype, called the Orwell.
1936
The Socovel Electric Motorcycle Company was founded in Belgium. The Socovel consisted of a conventional lightweight frame, with three 12-volt batteries powering a 48-volt, 2.6bhp motor with power controlled by a twist-grip throttle. It achieved moderate success, with over 1000 bikes manufactured.
1946
The Marketeer Company was founded in the USA by Merle Williams as a result of fuel rationing during World War II. The company created numerous electric machines including a motorcycle, grocery buggies, golf carts and small cars.
1967
Austrian chemist and inventor Karl Kordesch, who is jointly credited for inventing the alkaline battery, built a fuel cell/NiCad battery hybrid electric motorcycle. It was fitted with a hydrazine fuel cell, capable of 200 miles to 3.7 litres. The motorcycle was featured in television commercials for the program 21st Century, hosted by Walter Cronkite.
1974
Mike Corbin's motorcycle 'Quick Silver' sets the first electric motorcycle speed record of 165.387mph (266.165km/h) at Bonneville Salt Flats on a machine running lead/acid batteries, dual aircraft starter motors and a speed controller that amounted to a series of high-current electromagnetic switches. The record stood for 38 years.
1996
The first mass-produced electric scooter, the Peugeot Scoot'Elec was released. It was powered by a 2.8kw DC motor fed off three Saft nickel-cadmium monoblocs – equating to an 18V, 100 A-h battery. It had a nominal range of 25 miles and could reach speeds of 28mph – plus, there's an economy mode which extended the range but reduced the speed.
2011
American inventor and electrical vehicle pioneer Chip Yates set a new Guinness World Record for the fastest electric motorcycle with a 316.899km/h (196.912mph) run at Bonneville Salt Flats. Yates and his team of engineers also developed and filed patents on several new electric vehicle technologies, including a kinetic energy recovery system which was intended to capture braking energy from the front wheel of the motorcycle.
2013
The first (and last) FIM eRoad Racing World Cup season was organised by the Fédération Internationale de Motocyclisme (FIM) following the unification of the former TTXGP series with the FIM 'e-Power' electric motorcycle series.
2018
It's 2018 and electric bikes are here and here to stay. There's now an abundance of models on the market, from the race-ready Energica Ego to commuter-friendly scooters (including the likes of the Torrot Muvi tested in this issue) and most of the major manufacturers are working hard in the background to bring their electric machines to market. In Berlin there's even an awesome new electric scooter sharing service called 'Emmy' that works in a similar way to London's 'Boris Bikes' and costs just 19 cents (about 17 pence) per minute to use.