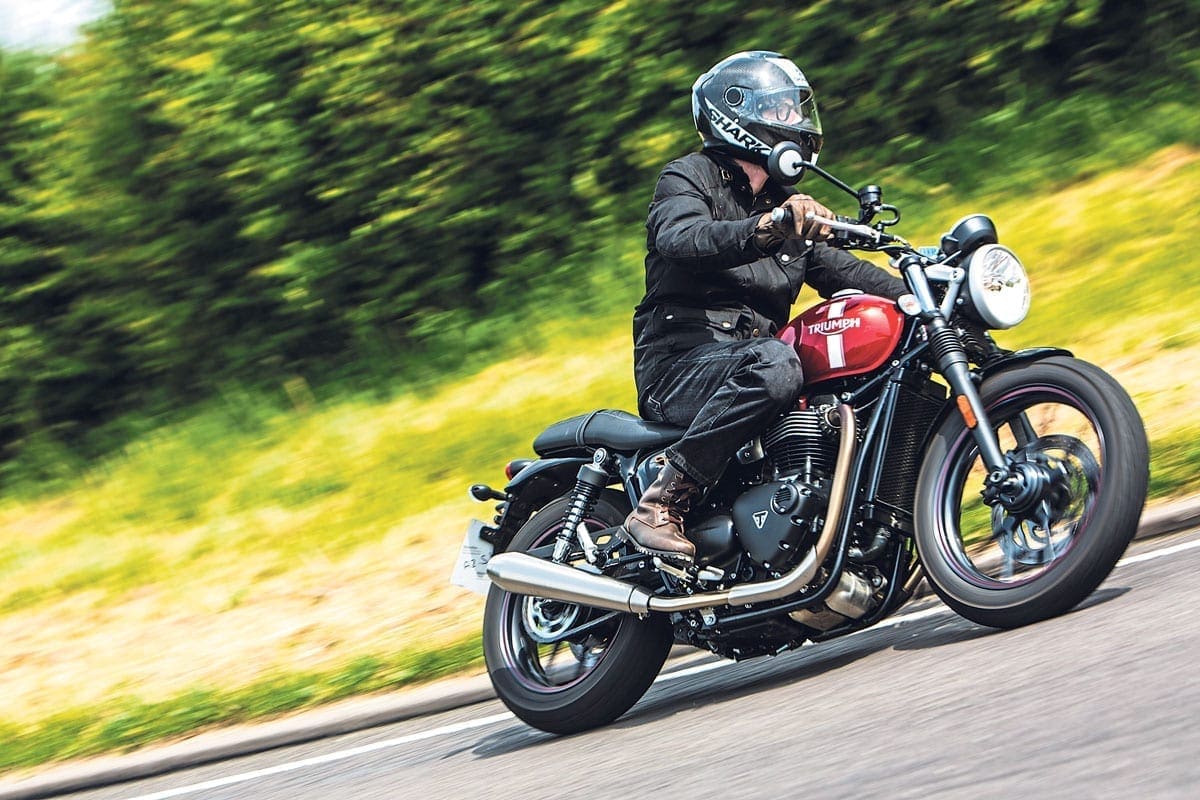 Just bought your first set of wheels? Before you head out on the open road, you need to take out an insurance policy to ensure you and your pride and joy are protected.
To help make the process a little easier to understand, our friends at Lexham Insurance have shared a few tips which will help keep your premium down and save you money.
Looking at you as a rider
To put it simply the more experience and training you have, generally, the lower your premium will be.
Have a CBT? Then it's worth thinking about getting your full motorcycle licence. Already hold a full motorcycle licence? Think about doing an IAM Advanced Rider Course or RoSPA Advanced Motorcycling Test. Make sure to declare any completed advanced training when you are getting a quote as you may well get a further discount on your insurance as a result.
Now to the machine
As you would expect, the type of machine you ride will have a big impact on how much you pay for your insurance. Expect to pay less on insurance for a commuter-friendly small capacity bike when compared to something sporty and fast. If you are a young rider looking to get a sports bike it is always best to get a few quotes before purchasing a bike to make sure the insurance premium falls within your budget.
Plan on carrying out modifications on your bike? Then be aware your insurance premium will likely rise. By adding modifications, you are making your bike more valuable and in some cases faster, so an insurance company has to cater for this extra risk by increasing your premium. Plus, modifications might make it more appealing to thieves.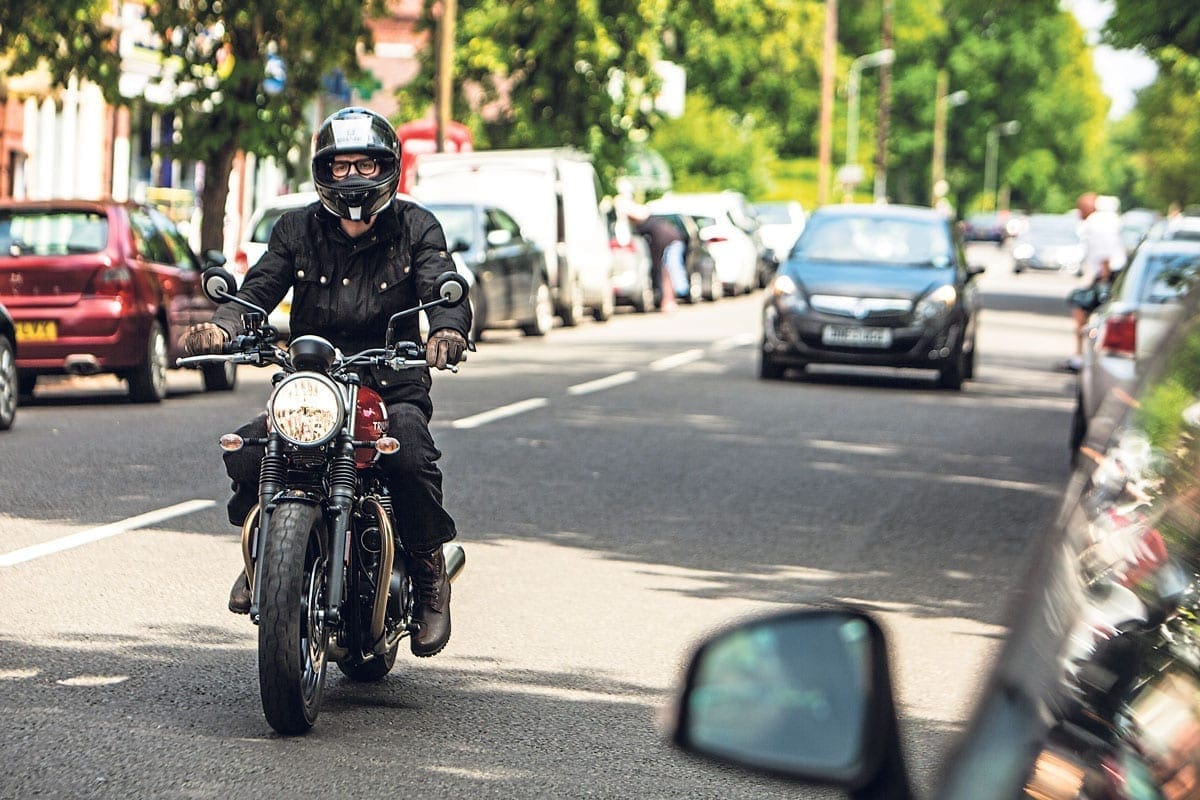 How much is your bike going to be ridden?
The more miles you are going to cover in a year the more you will pay for your premium, so make sure to give an accurate number of expected mileage when getting your insurance quotes; declaring 10,000 miles but then to only riding 4000 would mean you're paying out for cover that you don't even need.
The use of the bike will also be a factor. Just using it for social domestic and pleasure purposes? Then your insurance premium will likely be cheaper when compared to using it for business use. Again, it's all down to risk; the more use a bike gets, the higher the premium you pay.
Live in an area with a high crime rate? Then expect to have a higher insurance premium. Sadly, big towns and cities such as London have a horrific problem with scooter and motorcycle theft and insurers will increase a premium because of this added risk.
Regardless of where you live though, it is always best to make your scooter or motorcycle as secure as possible. Where you keep the bike could make a difference; keeping it in a garage or outbuilding should make a difference to your premium when compared to it being kept on the road. If it is on the road, think about having multiple security devices (the best you can afford) and a cover. Always try to chain it tight to something immovable like a lamppost without any of the chain resting on the floor.
Pick a level of cover to suit
The minimum and legal requirement is to have Third Party Only, this purely covers any third party that may need to make a claim as a result of your actions. Third Party, Fire and Theft covers, as you may have guessed from the name, the third party and also fire or if it was stolen.
Fully Comprehensive will cover all of the above, and also cover your own bike in the event of accident which is your fault. If you feel that you require a higher level of cover, expect this to be reflected in the insurance quotation you receive. Be smart though – if your bike is worth only £500 but your excess is £500 it makes little sense for you to take out a fully comprehensive policy.
Honesty is important
When it comes to insurance it is very important to be honest from the start; failure to do so could result in your insurance policy being invalid, and subsequently leaving you seriously out of pocket. Haven't declared your modifications or leave your scooter on the road when you have told your insurer that it is garaged?
It's these everyday white lies that actually come back to haunt people in the event of a claim. Your insurance provider bases an insurance quotation and policy on your answers and covers you for the risk stated, so it is vitally important to give the most accurate information you can to ensure that you are fully covered.
It is important to remember that insurance premiums are solely based on risk. The more of a risk you seem to an insurer, the higher your insurance premium will be. By becoming less of a risk, you should see a reduction in premium. Your choice of machine, your age, where you live, crime statistics in the local area, security devices employed and how you store your bike all play a part.
From learner-legal 125cc commuters to high capacity sports bikes, Lexham is able to provide competitive quotes on all types of motorcycles. For more information visit www.lexhaminsurance.co.uk or call 01379 646529.
---
Advert
---
Enjoy everything More Bikes by reading the MoreBikes monthly newspaper.
Click here
to subscribe, or
Read FREE Online
.
Sign-up to the More Bikes Newsletter
Enter your e-mail address below and get regular updates straight to your inbox… You can unsubscribe at any time.