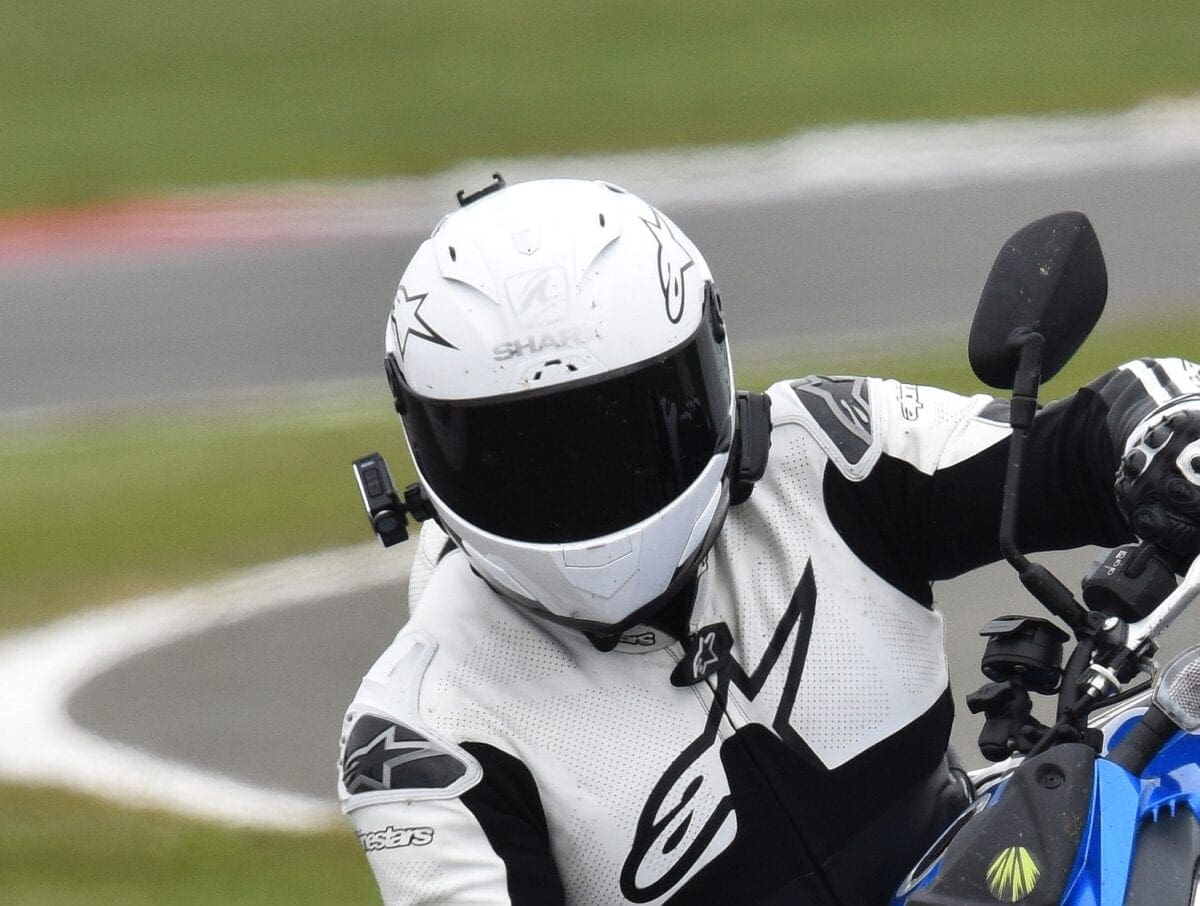 Thinking about investing in a camera to mount on your bike or helmet and film your rides? T&G takes a look at what these cameras do, how people use them and what the popular options are.
Increasing numbers of riders are equipping themselves with video cameras mounted on their bikes and lids. Recording what happens on your commute might be useful as evidence in case there's an incident, but many motovloggers (that's bikers with cameras who share their recordings online to you and me) simply use cameras to record their rides and share them online.
Prices range from just under £40 for entry level cameras to several hundred pounds for the more professional quality gear. Depending on how much you're planning to use it, and what you're intending to do with the footage, you'll have plenty of different options to choose from.
Many of the cameras are actually multi-use 'action' cameras, rather than bike-specific, so you could use the same camera for your other high-adrenaline exploits should you wish, and we're told that they work perfectly well for recording funny cat videos too.
WHAT ARE THE CAMERAS FOR?
A popular use for cameras – especially the ones attached to helmets – is to film not just your Sunday ride or a weekend tour, but also the behaviour of other road users. A great example of this is the simultaneously funny and frightening 'Do you know who I am? I'm Ronnie Pickering' video, where a biker filmed a car driver's road rage meltdown (Google it if you haven't seen it). Good quality footage can be used to check number plates, faces, movements of vehicles and other details in case of an incident – very handy if you need evidence – but just remember that it records your actions too.
Watching a recording of your ride can also help you hone your skills and see what you could do differently in retrospect. Cameras can be a great help if you want to analyse and improve your cornering, positioning or other elements of your riding. You can also partner-up with a friend and film each other. That way you can see what your riding looks like to other road users – it might be an eye-opener.
Helmet and bike mounted cameras have also become popular in stunt riding, where professionals can show off their wheelie, motocross and other skills from a new perspective. But don't try that at home!
HELMET OR BIKE MOUNTED CAMERA?
Helmet cameras offer a great way to show people what the world looks like from a rider's view, whilst mounting a camera (or several) on your bike provides a smoother result as the camera doesn't turn and shake as much.
It may sound obvious, but with the camera attached to your lid the view changes every time you check your mirrors, blind spots or traffic approaching from the sides. Not much of an issue if you want the camera just to record what's happening around you, but if you want to give the viewers a steady on-board view of your ride you will probably get better results with a bike mounted camera.
Helmet cameras use either a clamp, suction cup or an adhesive pad to secure the mount to the side or the top of the lid. Bike mounts are more commonly clamps that can be attached to your bars, forks, fairings or chassis – basically anywhere you can get enough grip.
Whether you should go for a helmet or a bike mounted camera depends on how you want to use the kit, what you want to achieve and what you are comfortable with. The choice is yours, and there's nothing to say that you can't have both. You could just buy one camera with mounts for both your bike and your lid.
WHAT TO LOOK FOR IN A CAMERA?
If you just want to get started with a cheap camera you are probably looking at a single-direction camera, possibly with no audio. At the other end of the spectrum, you have cameras that can flip between front and back filming mode, giving the option to show not just what's in front of you but also what's behind. Some record audio, so you can get the sound of your bike and your commentary recorded. Many cameras offer HD image quality so the results will look good even on a big screen. Some cameras also feature in-built GPS, accelerometer, gyroscope and pressure meter, which will give you details of your riding speed, G-force and acceleration.
Not all cameras have display screens, so check if they come with a smart phone app that helps you control and see the footage. It's also worth checking how they connect to your PC and other devices for viewing your footage.
Popular cameras
Here's a small selection of what is currently available on the market – other cameras are available.
Go Pro HERO4 – £ 261*
Top-of-the-range camera with ultra-high-resolution, night photo and time-lapse modes, built-in Wi-Fi and Bluetooth, and accessories galore. Go Pro offers a wide range of mounts so you can use the camera either on your bike or helmet. Buy now on Amazon
Sena 10C – £ 268*
The 10C is a fully integrated Bluetooth helmet communication system and HD camera rolled into one. It's capable of full HD video with still shot image capture and shot, burst and time-lapse photo modes. Buy now on Amazon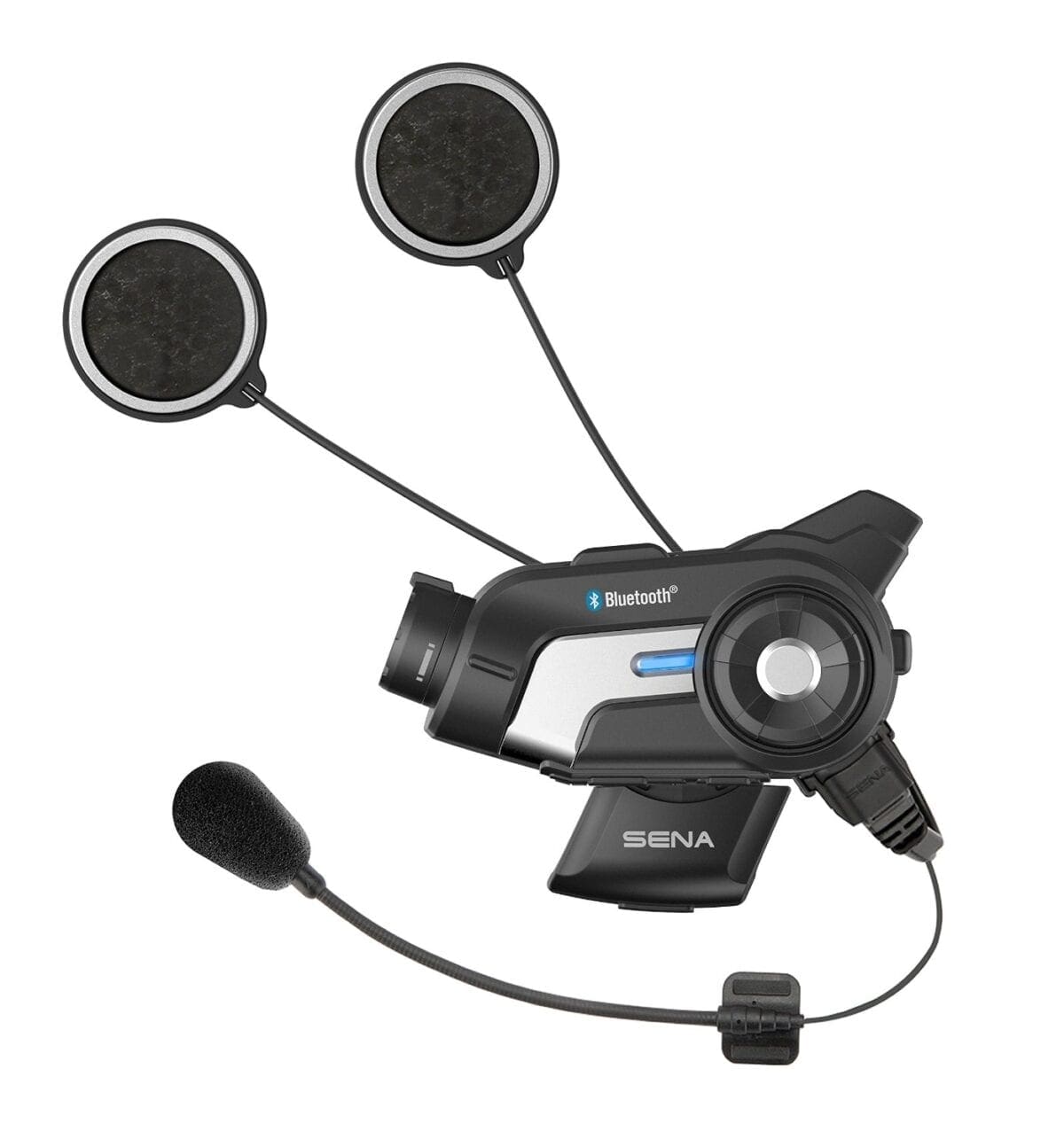 Stoga Sfun SSC001 – £ 39*
Full HD camera with aluminium alloy waterproof design, built-in microphone, ultra-wide angle of 120 degrees and capability of taking video as charging. Buy now on Amazon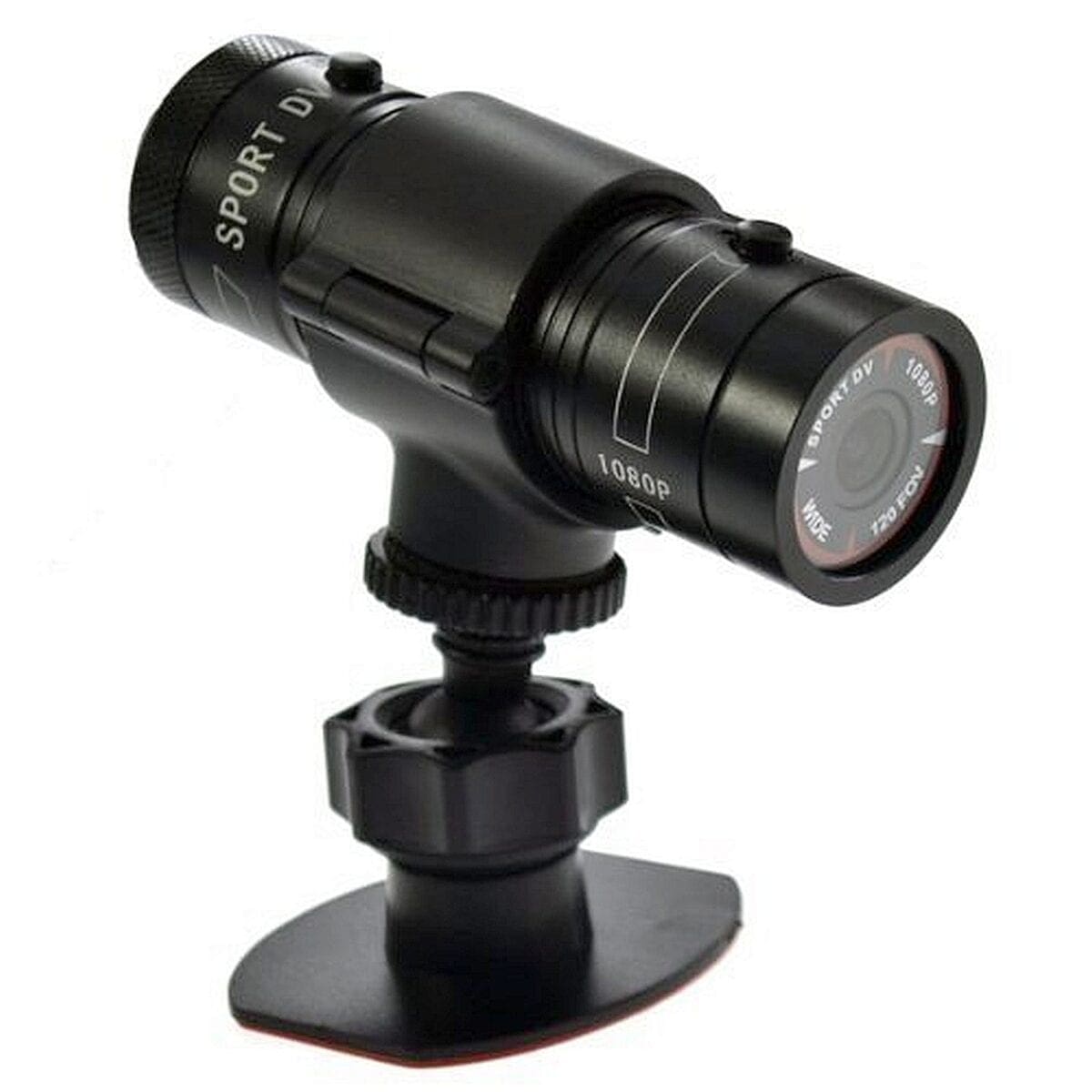 *Prices based on Amazon pricing on 06/10/2015
---
Advert
---
Enjoy everything More Bikes by reading the MoreBikes monthly newspaper.
Click here
to subscribe, or
Read FREE Online
.
Sign-up to the More Bikes Newsletter
Enter your e-mail address below and get regular updates straight to your inbox… You can unsubscribe at any time.