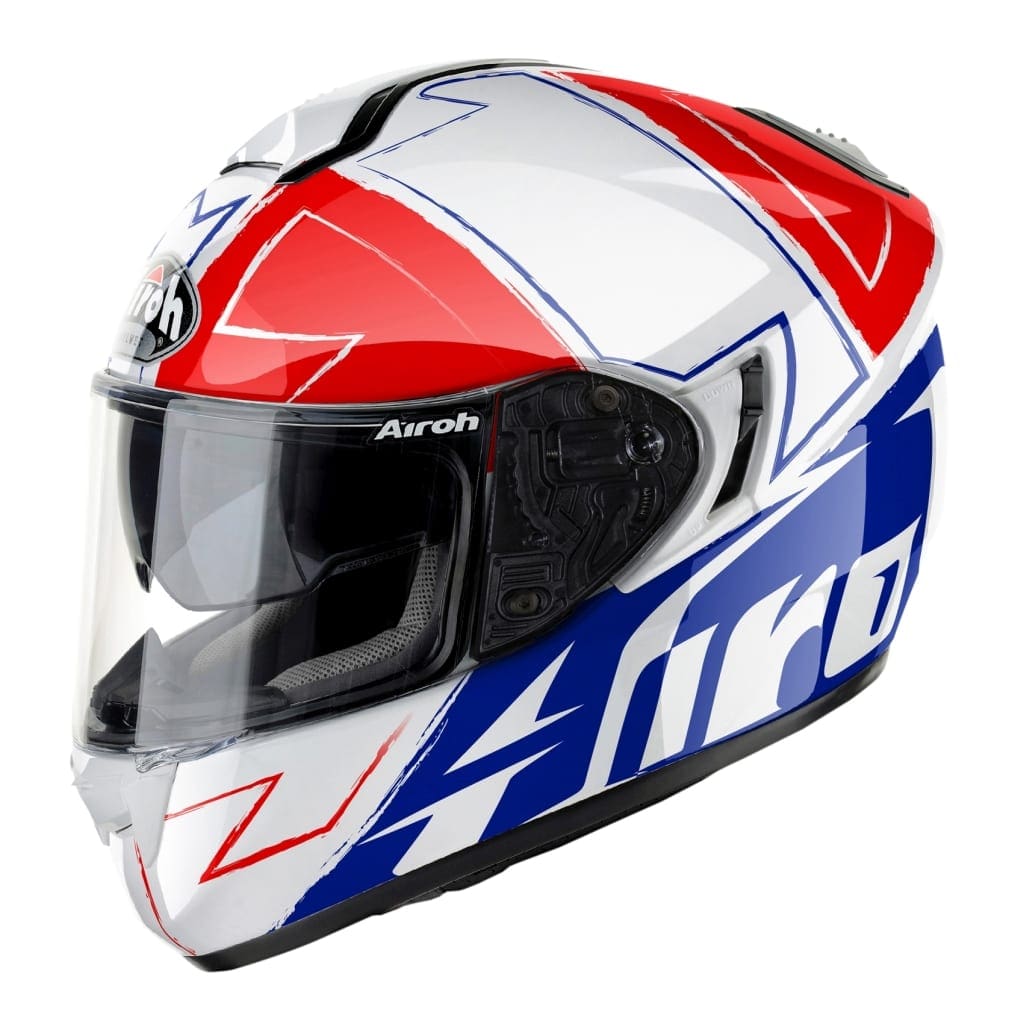 RRP: £399.99 | Colours: wide range of colours and designs | Sizes: XS to 2XL
O2W rating: 7 stars
Reviewer: Ross
Italian helmet manufacturer Airoh have long since been stalwarts of the off-road world, with their top quality helmets keeping dirt enthusiasts safe for many years – but their range of road helmets have only just made it across to British shores, so I got my hands on a new Airoh ST 701 ACU Gold approved full face helmet to see how well it held up.
It's undoubtedly a good looking helmet and I've received many compliments, and answered many questions about this latest offering on my more recent travels. The outer shell is made up of a multi-axial system and uses mostly carbon fibre, so it's pretty light-weight (about 1400 grams) – one of the lightest when taking into account price and technical specification. The EPS inner shell has been subjected to some pretty intense testing, with the use of four different densities guaranteeing the highest safety standards (according to Airoh and the ACU). It features evolved aerodynamics and a pretty impressive three-pronged internal ventilation system – plus an additional nose defector to push air and humidity down and out of the helmet. There's also an internal drop-down retractable sun visor, and a quick release Pinlock anti-fog racing visor (pretty much impossible to fog-up and complimented by a really wide field of vision).
The helmet comes in two different shell sizes – to ensure the best fit. While all inner linings are hypoallergenic, fully removable and washable. Designed for both sports and touring use, it's as comfortable on the track as it was taking-on some (admittedly light) trails in deepest, darkest Lincolnshire. It's a really well-equipped helmet that can stand side-by-side with much more expensive kit. It's phenomenally light, feels really well balanced once on and cuts through the air with very little turbulence – and being ACU Gold approved, it's pretty much guaranteed to keep you safe.
Info: www.airoh.com