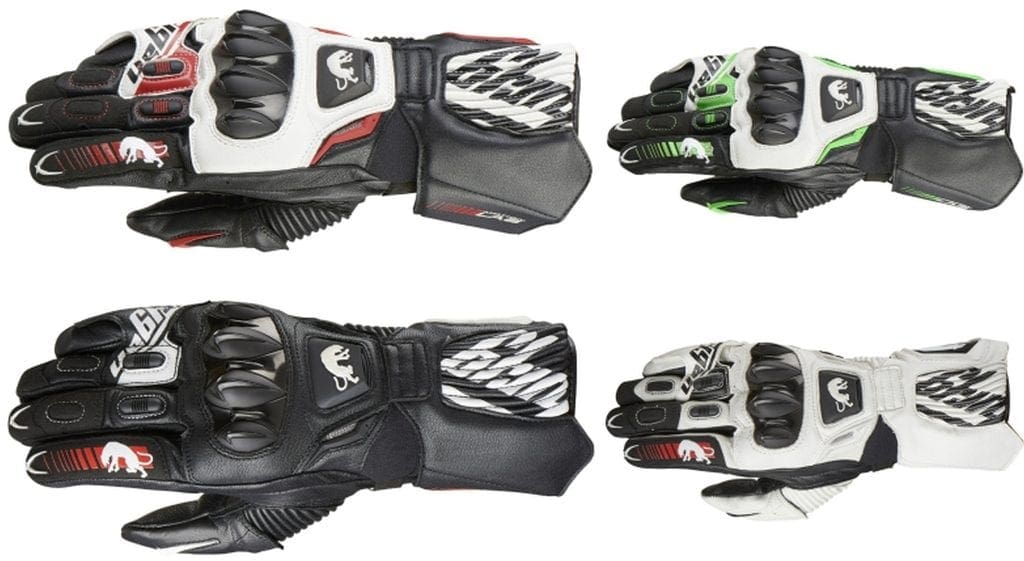 RRP: £119.99
Colours: Black/White, Black/White/Red, White/Black, Black/White/Green
Sizes: S to 3XL
Reviewer: Mau
These leather FIT-R 2 race-style gloves are an upgrade of Furygan's popular FIT-R range; they are similar in design to the original glove, although they're now slightly thinner narrow-fit gauntlets with an all-new metacarpal bone protection. They're CE-approved as PPE (personal protection equipment) to EN 13594:2015 standard.
Features include coloured finger stitching and between each finger there's a small textile insert. Furygan say that the fingers have been shaped to offer better grip and feel on the handlebars and that the redesigned stretch fit cuffs with multiple wrist adjusters make it easier to put the Fit-R2 gloves. The leather used in manufacture has a tough natural abrasion resistance and protection is further backed-up by a 'Skin Protect' lining, developed and approved by Furygan's Research and Development team, Motion Lab. Naturally tough as the construction may be, it certainly doesn't affect the suppleness and feel when in use.
There are external protectors on the knuckles and fingers for impact protection, and goat leather reinforcements on the palm and other key areas that might come into contact with the tarmac in the event of an accident. The ring finger and little finger are held together with a leather piece, to lower fracture risks.
O2W rating: 8 stars
Info: www.nevis.uk.com