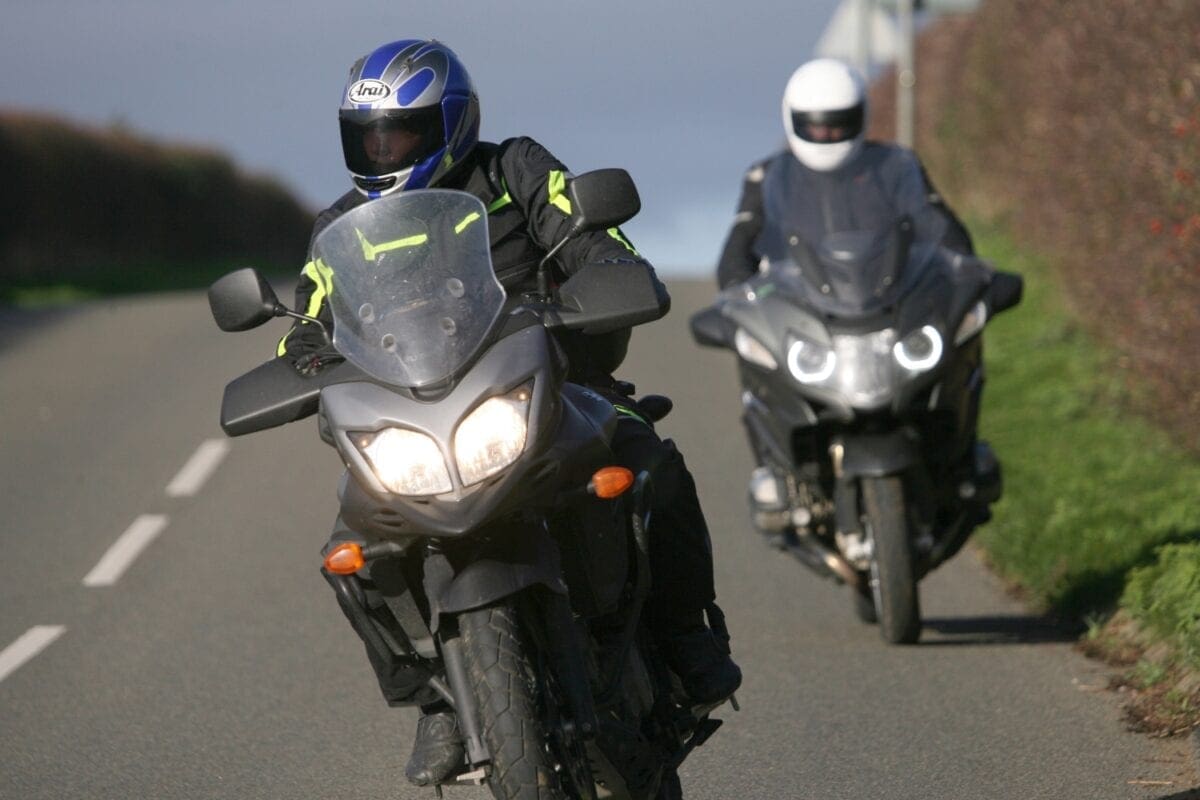 It never ceases to amaze me how much you can improve your riding, regardless of whether you've just passed your test or whether you've been riding for years and are already a competent rider.
I quite enjoy training, so when I found out that in order to keep our bike insurers at work happy I needed to get my riding assessed by a qualified trainer, I saw an opportunity to get some training in while I was being assessed. So, I booked myself on an advanced riding course with Rapid Training, a company which specialises in bespoke rider training and assesses riders for several bike magazines in the UK. I agreed on a date with the chaps from Rapid Training and was told to expect a full day of riding with an experienced instructor on some of the best biking roads in Lincolnshire, Northamptonshire and a few other shires for good measure. Now, you can't argue with that!
The day of the training didn't start so great, though. It was freezing, windy and pouring with rain. Luckily, by the time I set off it had stopped raining. Two out of three wasn't too bad.
By the time I got to Sleaford and met up with the instructor, Class One police rider Vince Conn, the sun had come out and my mood was improving in leaps and bounds.
My colleague Martin, who was also doing the training, hadn't been on a bike for a while and only picked up his bike the same morning. I'd only had my bike for a couple of days too, so we agreed to start steadily.
Steady start
We kicked off the training with a cup of coffee and a quick briefing. Vince told us what he had planned for the day: more than 200 miles of riding, with him giving us instructions via radio. We would each take the lead in turns and then Vince would do a demonstration ride. That would be followed by a stop for lunch and then more of the same.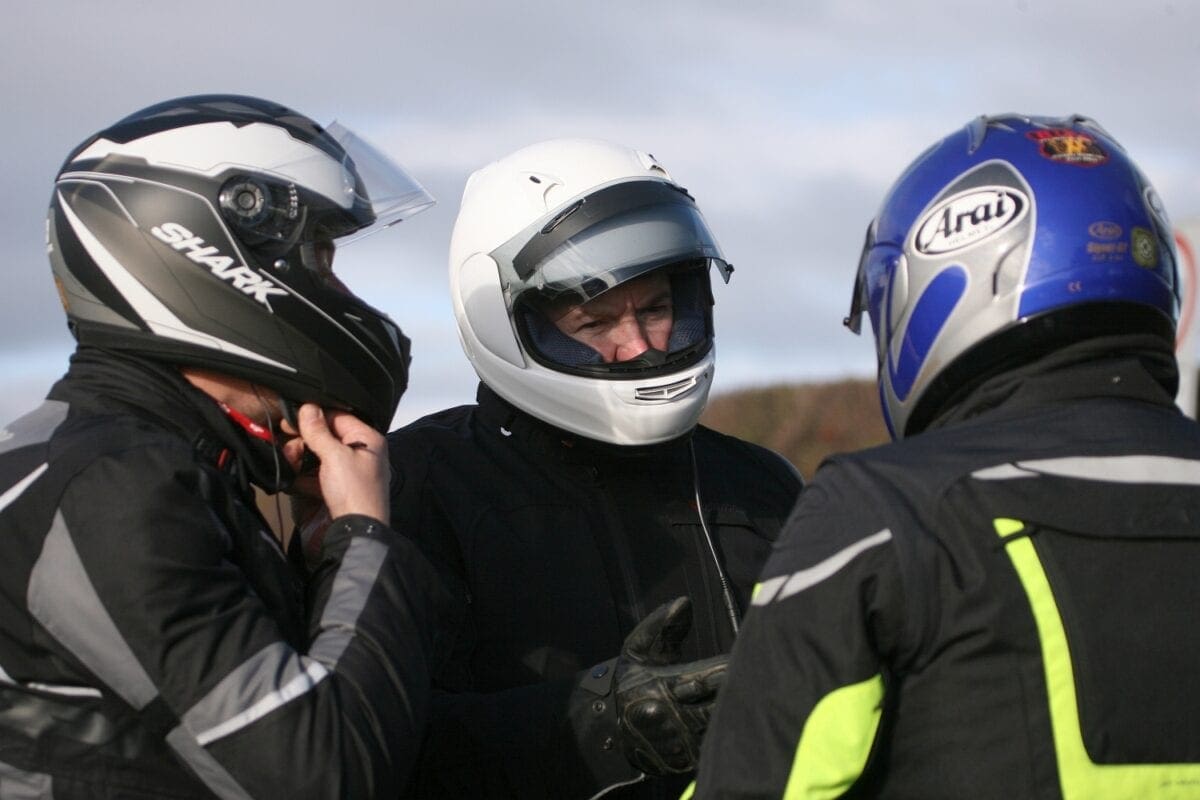 The route started with the lovely A153 towards Grantham: a perfect setting to practice cornering, road positioning and overtaking on fast country roads. We didn't have too much traffic to worry about but managed a few overtakes. Vince later pointed out a few overtaking opportunities I had missed because my positioning had not given me the best possible view ahead. He was right, I realised, and I made a mental note to pay more attention to my road position.
Having only done a hundred miles on the bike I had for the day, I was still getting used to it. Well, this was my excuse anyway when at the first short debriefing session Vince told me I was sitting on the bike too stiff and upright. Moving my body slightly and leaning into the corner would take some pressure off the bike, making it more stable around the corner.
Gathering momentum
As we weaved our way south, I started to relax and the bike felt more stable as I adjusted my position slightly going into corners, which made the ride a lot more enjoyable. By the time we passed through Grantham and rode the Bitchfield bends on the B1176, I had completely forgotten about the wind and cold – I was too busy enjoying the ride.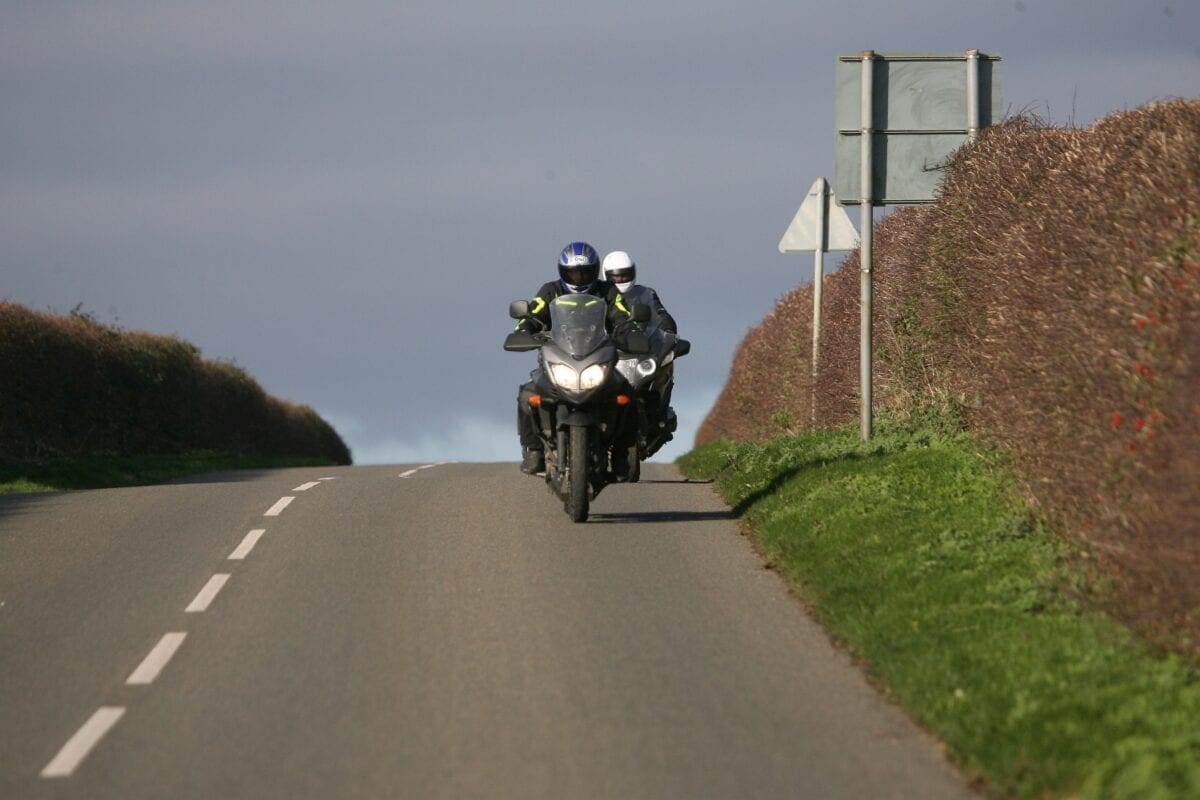 Class One police riders are like demigods amongst us mere mortal bikers, and following Vince when he did his demonstration ride was a real eye-opener. The inch-perfect accuracy of his lines, his body positioning, his speed in and out of corners, and the overall smoothness of his riding were incredible. He also provided us with a detailed commentary of his ride, pointing out potential hazards and explaining his actions. How he was able to notice everything he did and simultaneously conveys it all in such a clear manner is beyond me. When we got off the bikes Martin looked at Vince in amazement and spoke for both of us: "When I grow up, I want to be you!"
Ride, eat, repeat
Over lunch we discussed how the morning's ride had gone. Vince was generally happy with our riding; there were no safety issues and we had started to implement some of the elements that he suggested into our riding. Martin was back on the saddle for the first time after an 18-month break from riding and had felt somewhat rusty at the beginning, but by lunchtime he was riding more confidently and had started to enjoy the ride.
The afternoon ride consisted of more great roads, starting with the B672 to Caldecott. We picked up the pace a little as we got more comfortable with the bikes and Vince's tips began to work their magic. Once my positioning and observations started to improve I felt much more confident and comfortable on the bike. As for Martin, well, he was practically flying. So much for being rusty!
After an hour of riding and another short debrief we did a bit of cornering practice on the Benefield bends on the A427; first Vince led us through the series of bends in a style that Martin and I would never match in our wildest dreams. Then it was our turn to lead, with Vince giving instructions over the radio. We both rode the bends a few times each way and by the end of it our cornering was starting to look and feel pretty good – although still miles from Vince's standard.
Over and out
When the training finished and we stopped for the final debrief I felt knackered; having to concentrate almost non-stop all day and really trying to improve your riding is hard work, both mentally and physically. I felt as if I'd improved many aspects of my riding during the day, but becoming a better rider is a never-ending mission and my homework was to improve my observations by looking further into the distance.
The day spent out with Vince improved my riding a great deal. His comments were encouraging and pinpointed clear elements of my riding that I could work on. All in all, it was a thoroughly enjoyable day! Martin and I have already decided to persuade Vince to take us out for another ride as soon as the weather gets a bit nicer, so watch this space.
Words: Mikko / Images: Rich Addison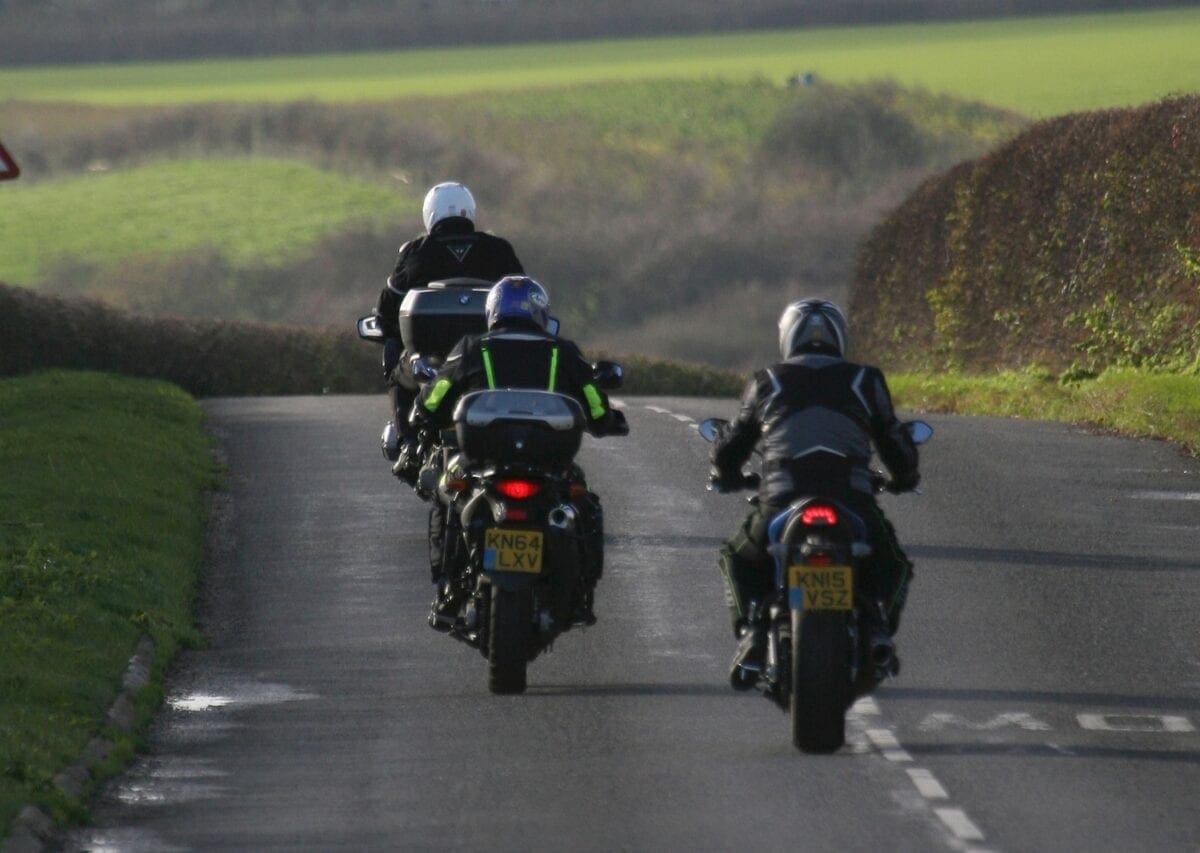 ---
Advert
---
Enjoy everything More Bikes by reading the MoreBikes monthly newspaper.
Click here
to subscribe, or
Read FREE Online
.
Sign-up to the More Bikes Newsletter
Enter your e-mail address below and get regular updates straight to your inbox… You can unsubscribe at any time.