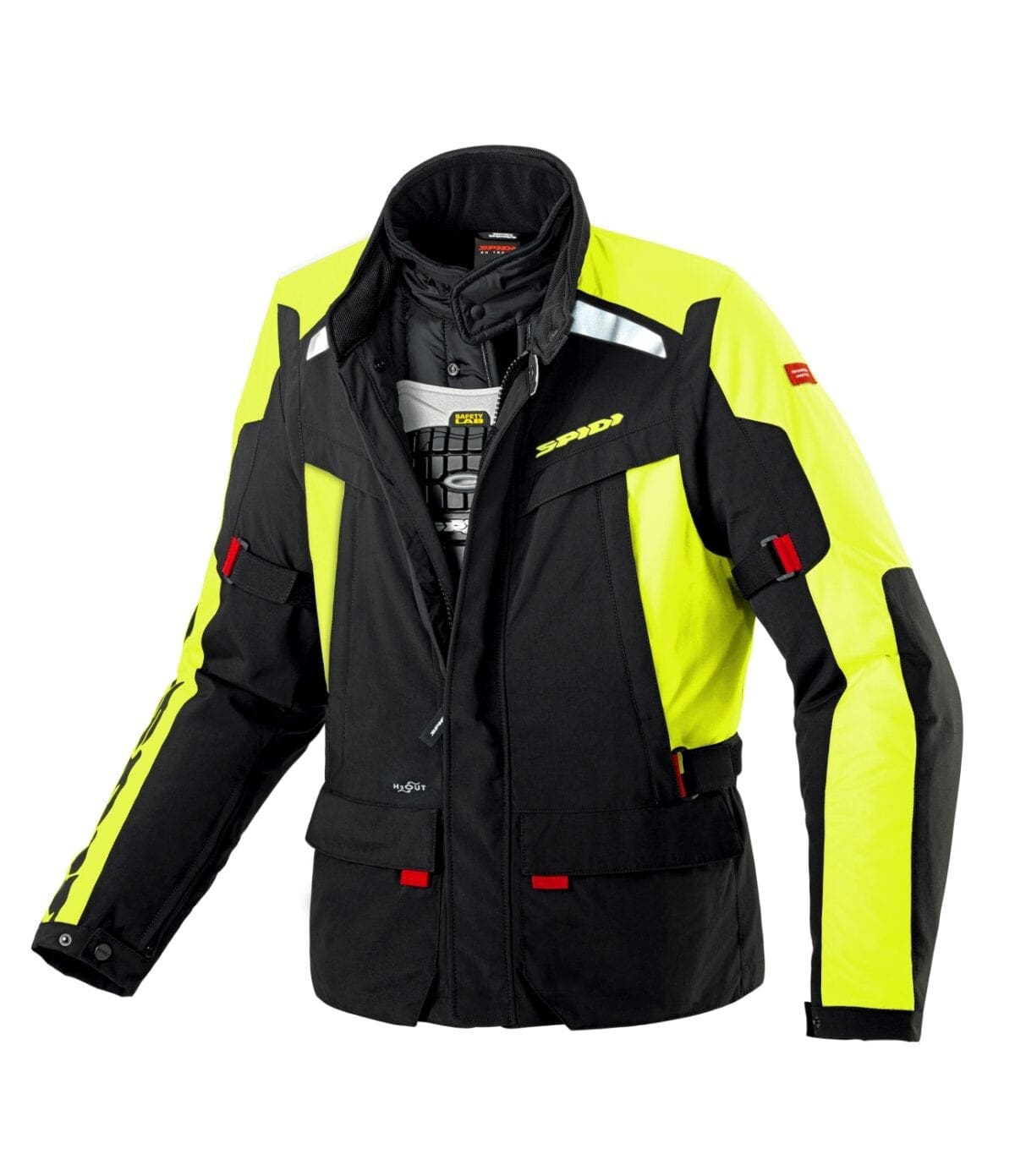 Keeping your core warm and dry is the key for the rest of you being warm too. So having a good winter jacket and trousers is important. Many aspects of your riding suit come down to personal taste but there are few considerations that apply to all different types of jackets and trousers.
The main thing to check is that your jacket and trousers are water and windproof, breathable and that they have a thermal lining to keep you warm.
Many textiles come with a Gore-Tex (or similar) lining that's designed to be waterproof but still breathable, keeping you dry without making you sweaty. If your suit is not waterproof and you want a cheaper way to keep the elements at bay, try separate waterproofs that go over your jacket and trousers.
If you buy your jacket and trousers as a set they often come with a zip to attach them together at the back. This stops the trousers sliding down and the jacket riding up, so you're not revealing your backside to the elements (and other road users for that matter). Some trousers also come with braces that will do the same job.
Textiles or leathers? As a rule of thumb you get better weather protection from textile jackets and trousers than the leather equivalents, but leather offers better abrasion resistance. If you're planning on commuting through the winter, water and windproof textiles might be a more suitable option than leathers.
It's worth checking that your gear has bright hi-vis and reflective elements (often piping, logos or styled patches). Bright coloured hi-vis gear is great for making you more visible in daylight, and reflective patches will make you more visible in poor light.