Tucano Urbano have released the Opossum, a multi-functional thermal child seat cover, developed for rear mounted children bike seats.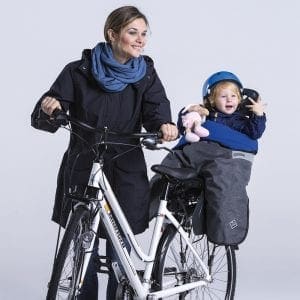 Designed by a mother for her daughter, Opossum was awarded the Cosmo Bike Tech Award 2015 as best product for children. Now thanks to the know-how of Tucano Urbano, it has become a must have piece of kit for winter cycling with children.
The Opossum enables you to protect your child from the wind, cold and rain, thanks to a waterproof and windproof outer layer, taped seams, sealed zips and rain cape – and they should be pretty comfortable too with an inner fur lining and polyester padding. Alternatively, it can be turned into a children's seat-cover, helping to keep it dry and ready to use throughout the winter months.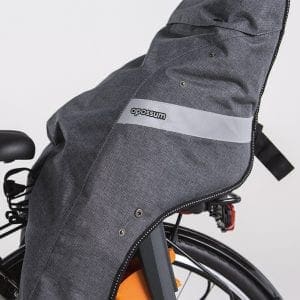 It's suitable for children aged 9 months and older – as long as they're between 26.7 and 41 inches tall (but you can adjust it to ensure a close, comfortable fit). Tucano Urbano reckon that it's pretty easy to install, thanks to a straightforward eyelet and adhesive velcro tape system – but if you struggle (as we did), then here's a handy video to help you along.
If you spend a lot of time out on two wheels, with your child on your back – then you could do a lot worse than checking out the new Opossum children's bicycle seat. It'll cost £76.44.
Click HERE to check out the Opossum on the Tucano Urbano website…