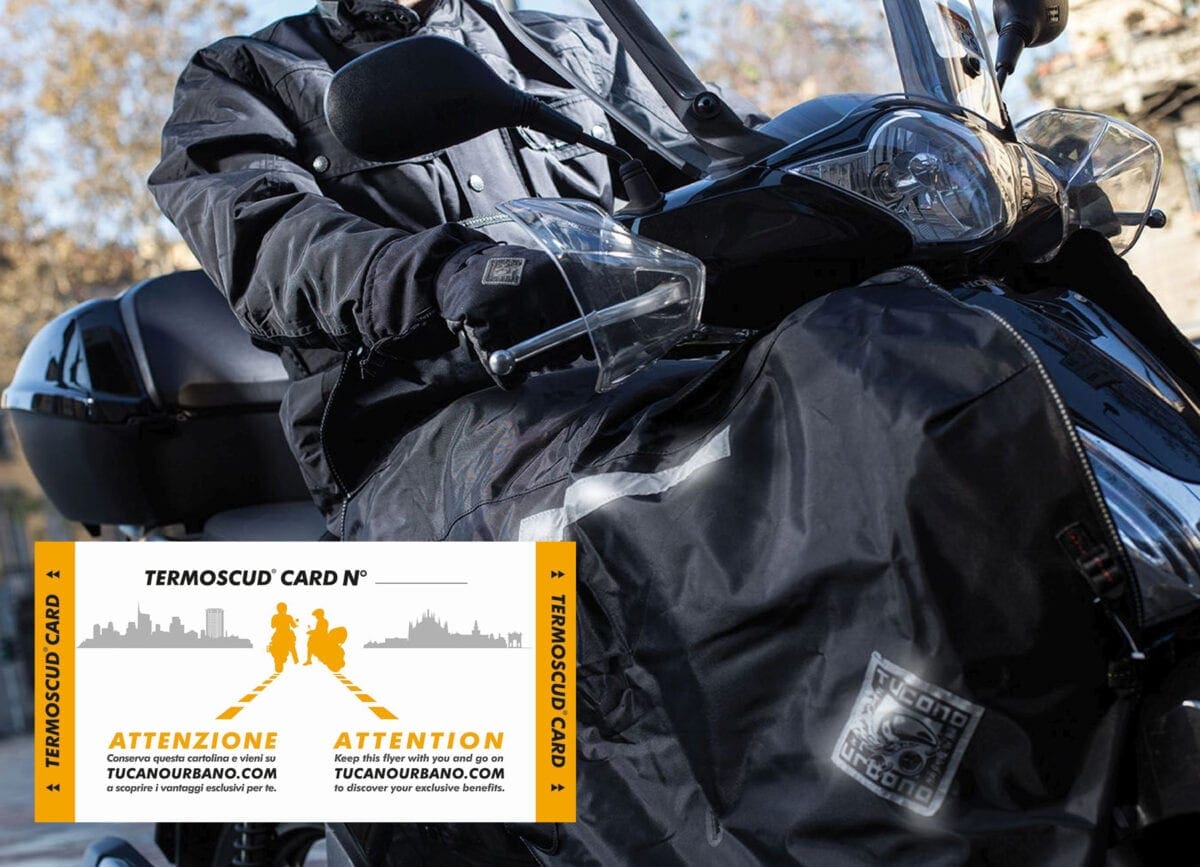 The Termoscud (for scooter), and Gaucho (for motorcycles) leg covers from Tucano Urbano now come with a free insurance.
The Termoscud card is a document delivered with each new Termoscud purchase from UK retailers that insures the product against thefts. A brand new item is provided if the existing one is stolen. Starting from September the 1st 2016 the Termoscud card will be included in every new Termoscud purchased from any Official Tucano Urbano UK Dealers.
To active the insurance, the user must fill the online registration within 20 days from the date of purchase and registration certificate will be emailed shortly after. User should keep the Termoscud card, the receipt and the confirmation. The insurance against thefts is valid for one year from the original date of purchase and totally free.
In the event of theft, the user only has to send the purchase receipt, copy of police crime report (with a specific mention of the product), Termoscud card and online registration certificate. In a one-month period, the user will be given authorisation from Tucano Urbano to get a new Termoscud for free from the same Dealer they purchased the product from.
Info: www.tucanourbano.com // insurance@tucanourbano.com