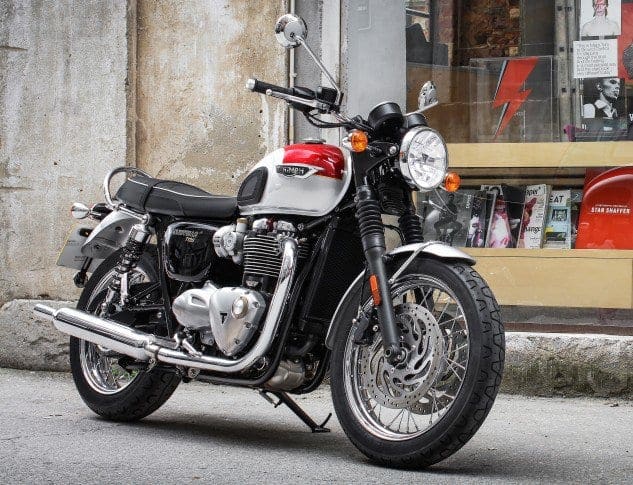 The UK's leading large-capacity motorcycle manufacturer, Triumph, has launched its national dealer apprenticeship scheme for 2016 and is calling for budding technicians to apply. The programme is part of Triumph's commitment to improving customer service and developing technician skill sets across the network.
The three-year course, open to anyone 16 and over, will see 12 apprentices undertake expert training with some of the industry's most skilled motorcycle technicians. Each candidate will spend six weeks at Triumph's purpose-built training facility in Hinckley, with the rest of the programme undertaken at their respective dealerships.
The course gives young technicians a grounding in technology, enables them to diagnose and repair problems and become familiar with key financial management and legal principles. Following completion, each apprentice will be fully ATA-accredited with a City & Guilds qualification in Motor Vehicle Engineering.
Paul Lilly, General Manager, UK & Ireland, at Triumph Motorcycles, commented: "With our continued success in developing new and exciting motorcycles, we recognise the importance of supporting our dealerships and growing new talent. Our apprenticeship programme will give young technicians the opportunity to earn money, gaining vital qualifications all while developing a career in the automotive industry."
"We feel this new scheme will go a long way to securing the future of the industry, with key skills preserved in the next generation of technicians. So, if you'd like to be part of the scheme, get in touch!"
The government-funded scheme is recruiting now for intake starting from September for candidates 16 years old and above. To identify vacancies in your local area and register your interest, please email after.sales@triumph.co.uk, reference 'Technician Apprenticeship'.