Our colleagues over at morebikes.co.uk have caught this during today's story hunt – it's a very highly camouflaged Peugeot Citystar scooter undergoing final bodywork tests at a private track before it's preview at this years' Paris Show.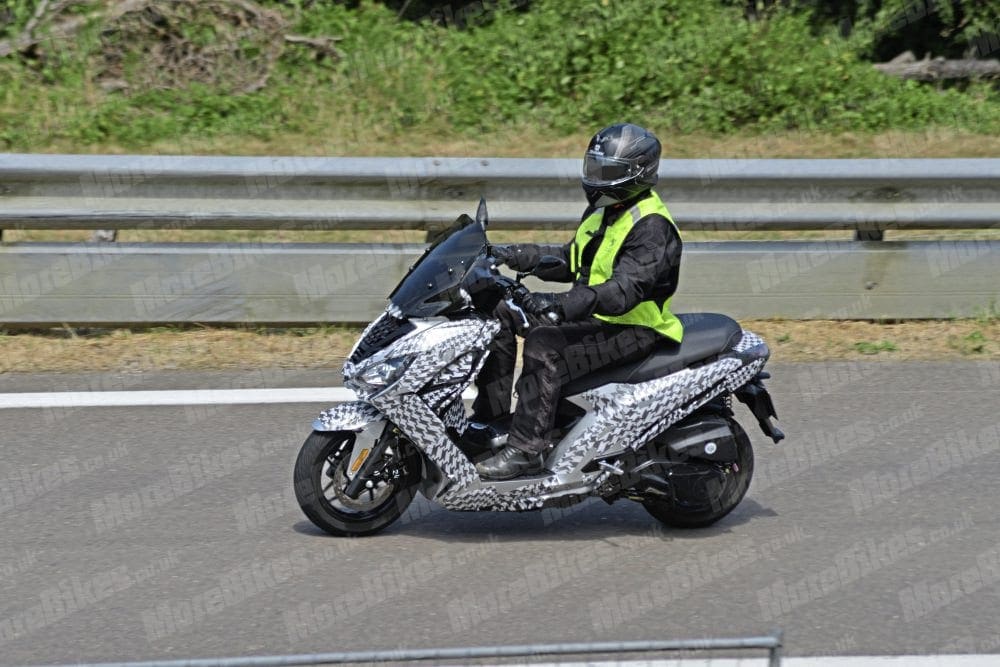 It's hard to tell exactly what the nuances of the new bodywork are, largely because of the effective camo colourscheme, but what is instantly obvious is that the new scooter is a lot bigger than any current models.
Head over to www.morebikes.co.uk to find out more details.