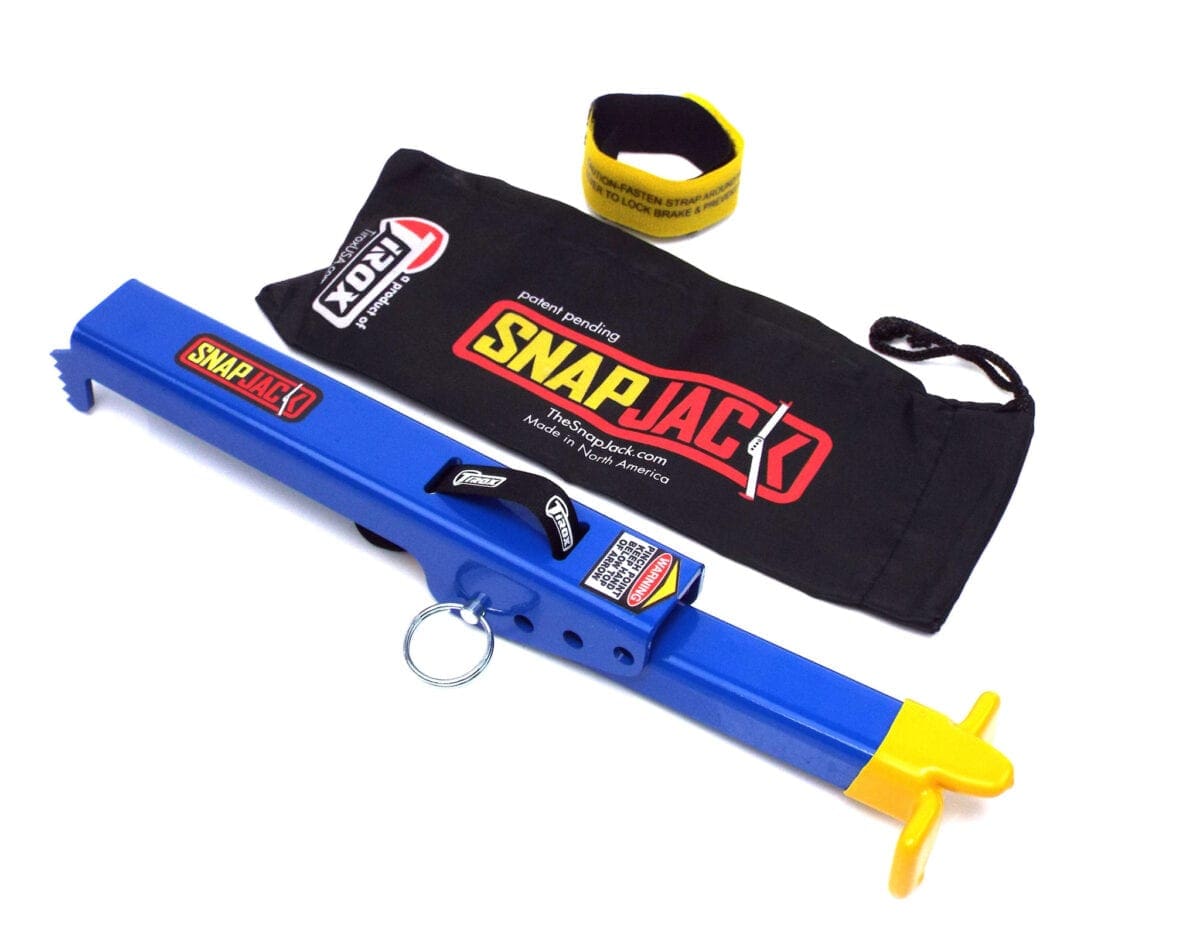 RRP: £47.35
Jacking up your rear wheel during travel just got easier, with SnapJack portable motorcycle jacks by Tirox.
SnapJack lifts the rear end off the ground with multiple adjustment heights. The high-strength low-alloy steel jack locks into place allowing the wheel to spin freely for lubing, cleaning and adjusting the drive chain. A secure strap ensures the safe removal of the jack, while an additional brake locking strap prevents rolling.
The jacks are available in red or blue, and come with two protective floor pads and a carry case for portability. Full instructions are included.
Info: www.wemoto.com