Augmented Reality HUD display manufacturer DigiLens is teaming up with Bluetooth giant Sena to build a range of motorcycle helmets featuring integrated audio-visual HUD systems.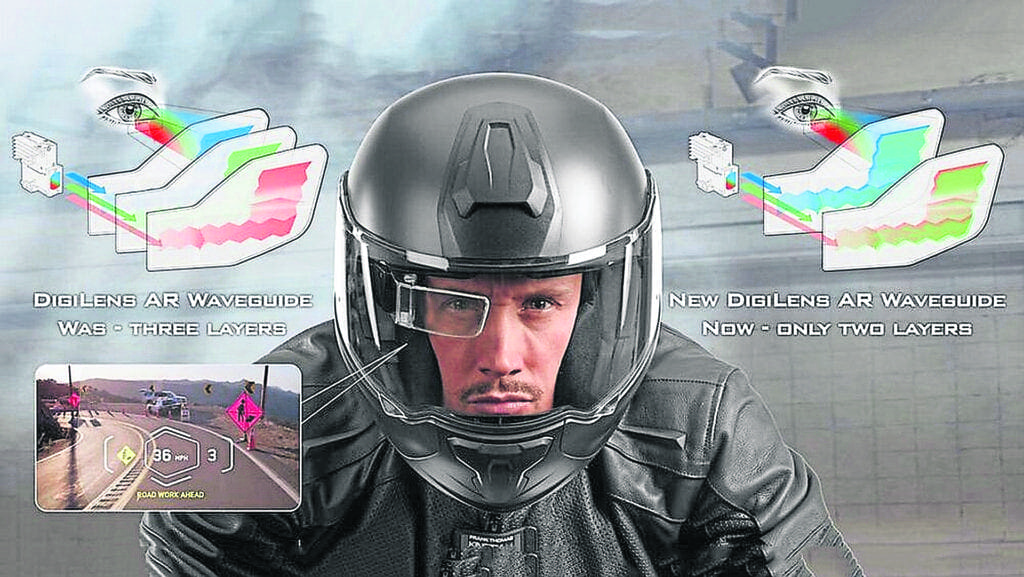 Operating on around £45 million of investment (£20 million of which has come direct from Continental in Germany), DigiLens is spending serious cash on motorcycle helmet HUD technology. And to that end, the startup has said it's partnering up with Young Optics, as well as Bluetooth specialist Sena, to create an AR helmet to display navigation prompts, speed, media track and incoming caller notifications; this would sit alongside Sena's existing Bluetooth audio and smartphone integration.
It's currently a busy market for HUD display and AR helmet manufacturers with Skully, NUVIZ, Intelligent Cranium, CrossHelmet, BikeHUD, and a raft of other endeavours all working on similar concepts, although nobody seems to be able to make the idea stick just yet. Regardless, it's good to see the tech continuing to improve, and it'll be interesting to see how it all gets integrated into a full audio-visual riding system.