Adventure bikes tend to be on the costly side these days, with engine sizes often exceeding A2 limits. The all-new Royal Enfield Himalayan is different.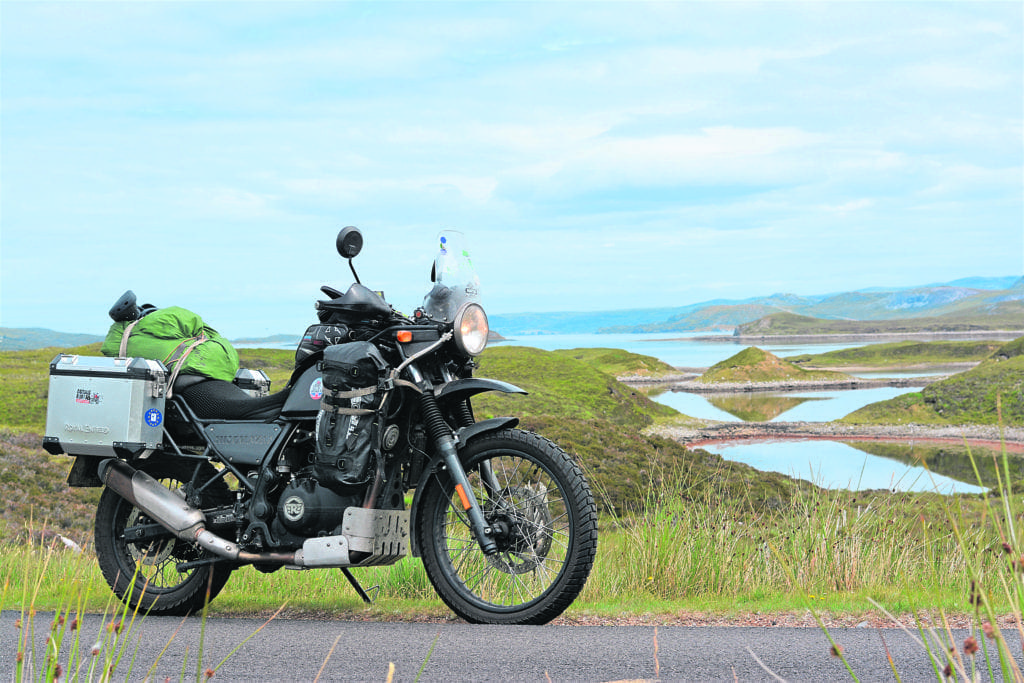 With 24.5bhp the Indian built bike falls well within the 47bhp limit, has a manageable seat height, can be optioned with aluminium panniers and, most surprising of all, comes in at just £3995.
The bike is built in India, but it was largely designed by Harris Performance of Leicester, a firm that Royal Enfield now owns. It uses a low-stressed 411cc air-cooled single cylinder engine, with a five-speed gearbox, has a 15-litre fuel tank and has a front wheel size of 21in, which is usually the tell-tale sign of a bike designed to handle rough terrain.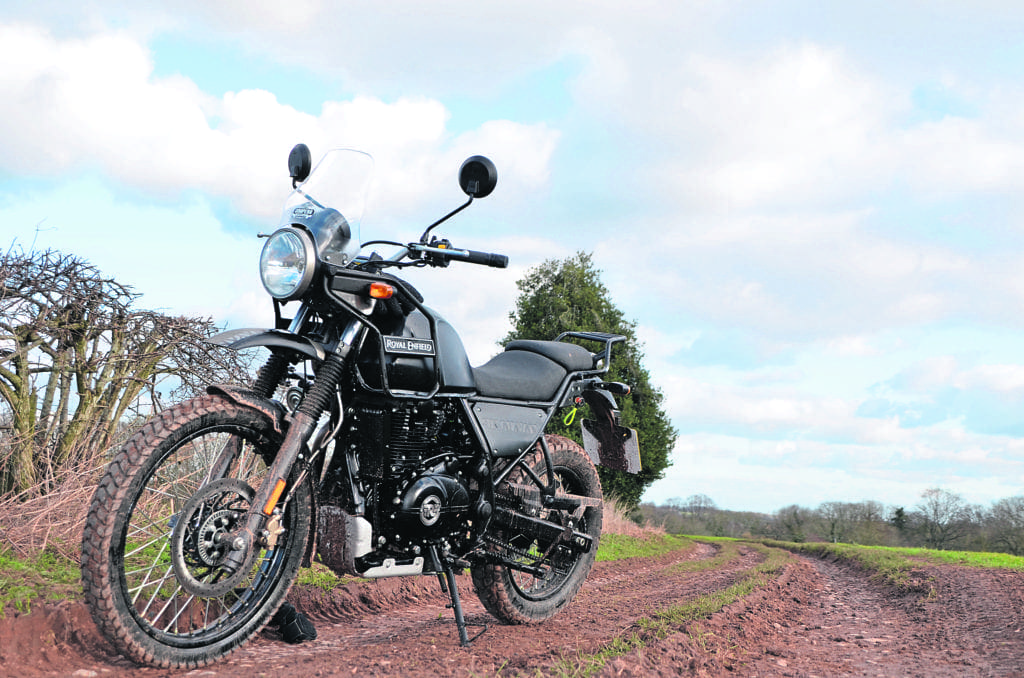 The bike was designed to tackle the worst of Indian roads and has taken a while to arrive in the UK. In its native India the bike suffered early reliability and production issues, giving the bike a bad reputation among some in the riding community. Many wrote the bike off as a serious contender on the global market and few were hotly anticipating its UK launch.
To keep up to date on everything On 2 Wheels, like our Facebook page or follow us on Twitter here.
Things can only get better!
But after six months on the market and having covered more than 9000 miles on my own bike, things are starting to look up for the Himalayan.
Importantly, it's proven completely reliable. It's also proven surprisingly versatile and capable of dealing with all kinds of conditions, from motorways to bumpy back roads and even to some tricky trail riding around the lanes of mid-Wales.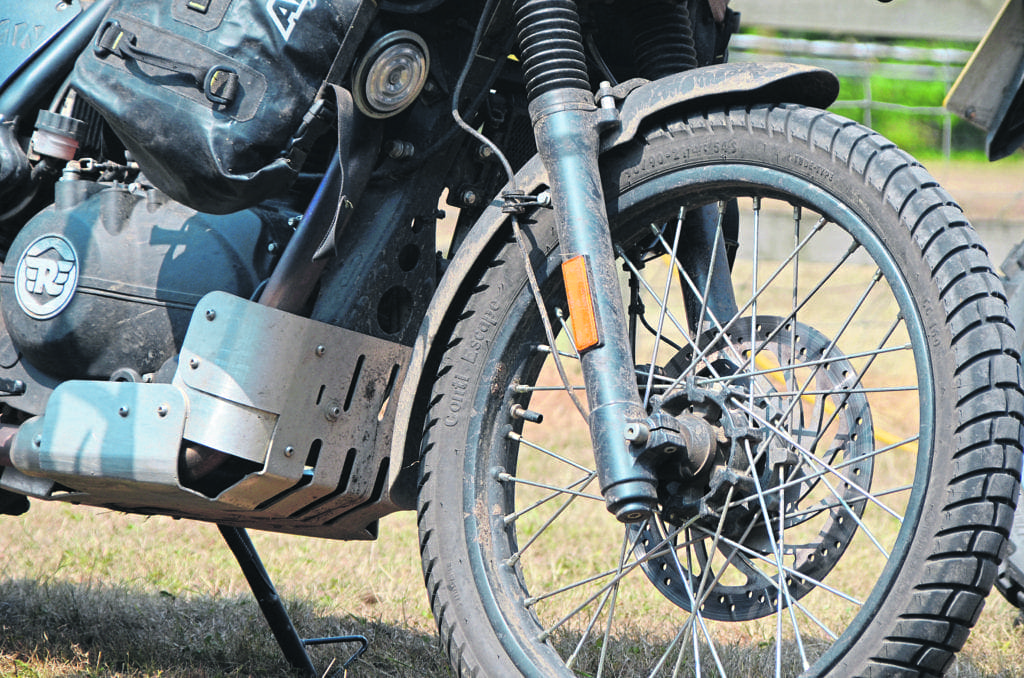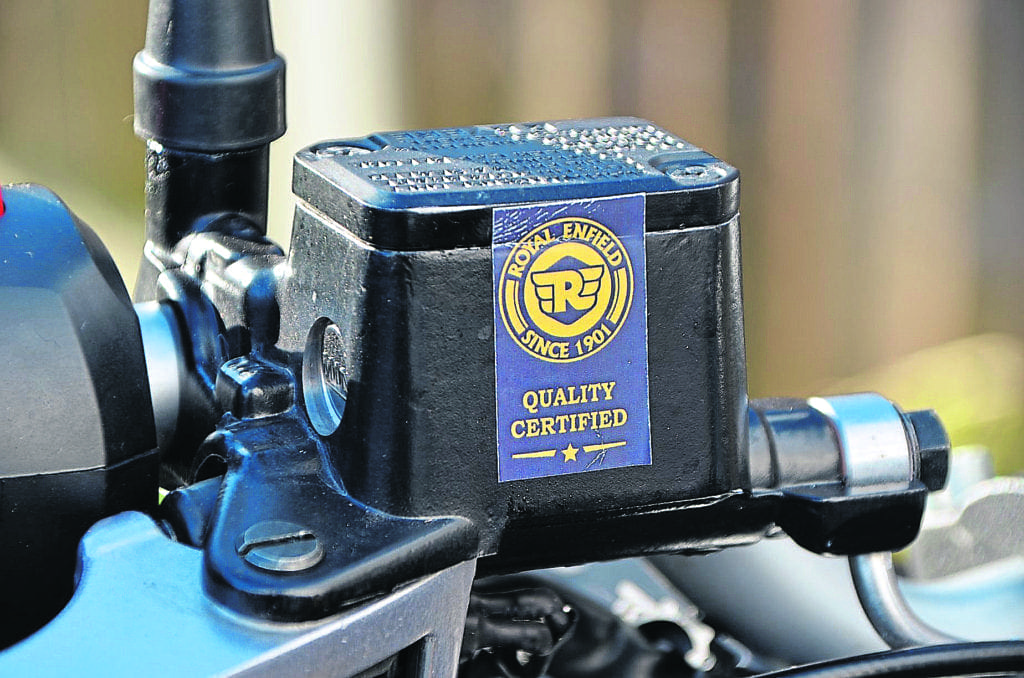 The riding position is probably the most important features on a bike like this. The handlebars sit high and relatively wide, as they do on most adventure bikes. What's different on this one is the seat height of just 800mm. This makes the bike perfect for exploring the back roads and being able to comfortably get both feet on the ground. At 191 kilos fully fuelled it's not a particularly light bike, but it seems to carry its weight very well, with most of the mass low to the ground, making the bike well balanced at slow speeds.
The compromise of the low seat height is that riders over 5ft 11in might feel a little cramped in the leg, and for off-road riding the relative lack of ground clearance might have you scraping the underside of the bike on the terrain more often that you would like.
What is very good is the standing position when you're riding on rough terrain. The handlebars sit up nicely, the foot controls are easy to access, and the bike is easy to ride and would make a great bike for anyone looking to ride green lanes or unsurfaced roads for the first time. It is a very novice-friendly machine.
The bike also excels on bumpy back roads, which can often unsettle a lot of bikes. The suspension is firm enough to give good control of the bike in the corners, but also soft enough to really absorb the sort of bumps that might make you wince on other bikes. Grip from the Pirelli MT60 semi-trail tyres is also very good, and the bike is comfortable enough for covering distances. The longest distance ridden in a day on this bike was 650 miles, mostly along the motorway on a run back down from John o' Groats.
To keep up to date on everything On 2 Wheels, like our Facebook page or follow us on Twitter here.
Steady-going
In terms of performance, the bike isn't what you'd call quick. It's a long-stroke engine, meaning that it doesn't like to rev hard or high, but instead it's all about the low-down pull of the engine, making a healthy amount of torque at 32Nm. That makes the bike very easy to ride, also making light work of carrying all the gear that you're likely to pack on a long trip. The bike's happy cruising speed is between 55-65mph, with a top speed of around 84mph. The engine is very smooth, especially for a single cylinder with barely any trace of vibrations.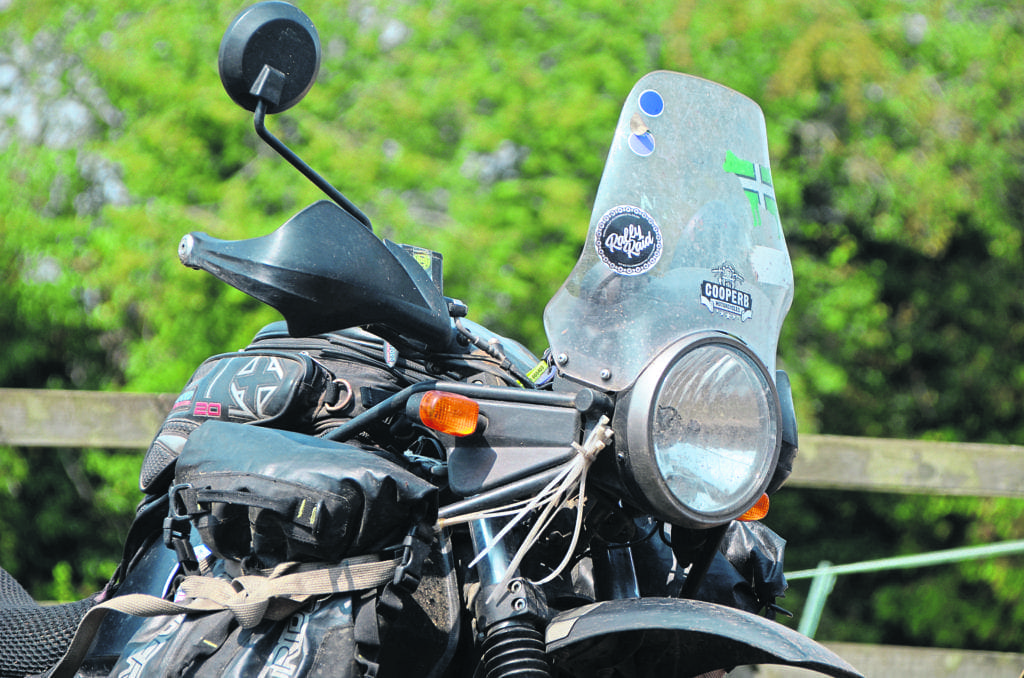 Fuel consumption on a long motorway stretch is around 70mpg, but raises to 90mpg on more scenic routes. The brakes are adequate, the front a little weak, but it is nicely bolstered by a strong rear brake.
ABS is fitted as standard and is non-switchable. The screen also comes as standard, as do the rear rack, front racks and centre stand. The aluminium panniers and frames are a £500 option and the bike is available in black, white or a white and grey hybrid colour scheme called Sleet.
The optional panniers aren't huge but they do sit nicely on the bike and are completely waterproof. The front racks also prove to be a handy place to strap smaller dry bags and work well in balancing the weight of your luggage front to back. Usually on a travel bike you pack all the gear at the back, making the front wheel light, but on the Himalayan you can use the front racks to distribute the load out more evenly, which increases front end grip and makes the bike feel more stable at speed.
The digital instrument cluster shows speed, revs, mileage, gear indicator, trip meter and also features a digital compass, that's not always entirely accurate, but does help reinforce the idea that this is a bike built for exploring places you've never been to before. Having put some serious miles on it now it would be fair to say this is a pretty unique machine.
It feels like the designers really thought about what someone might need from a bike like this – it is comfortable, practical, easy to carry luggage, good at tackling rough roads, good fuel range, torquey engine – and went away and built it. Natural competitors such as the BMW G 310 GS, Honda CRF250L, Kawasaki Versys-X 300 and Suzuki V-Strom 250 all have their own attributes, but none quite match the all-round package of the Himalayan, certainly not at the price point. Reliability on UK bikes has so far been very good. There's been reports of a few dry steering head bearings and a snapped throttle cable or two, but nothing of great significance.
It seems then that if you want a bike to take on an adventure – big or small – or simply something to enjoy a bit of trail riding on, or even a relaxing and comfortable commuter bike, then the new Royal Enfield Himalayan could very much be worth a look at.
It's not fast, to some it might not be pretty, but as a bike for the novice adventure rider (and for the experienced for that matter), it pretty much sits top of its class.
To keep up to date on everything On 2 Wheels, like our Facebook page or follow us on Twitter here.
---
Advert
---
Enjoy everything More Bikes by reading the MoreBikes monthly newspaper.
Click here
to subscribe, or
Read FREE Online
.
Sign-up to the More Bikes Newsletter
Enter your e-mail address below and get regular updates straight to your inbox… You can unsubscribe at any time.