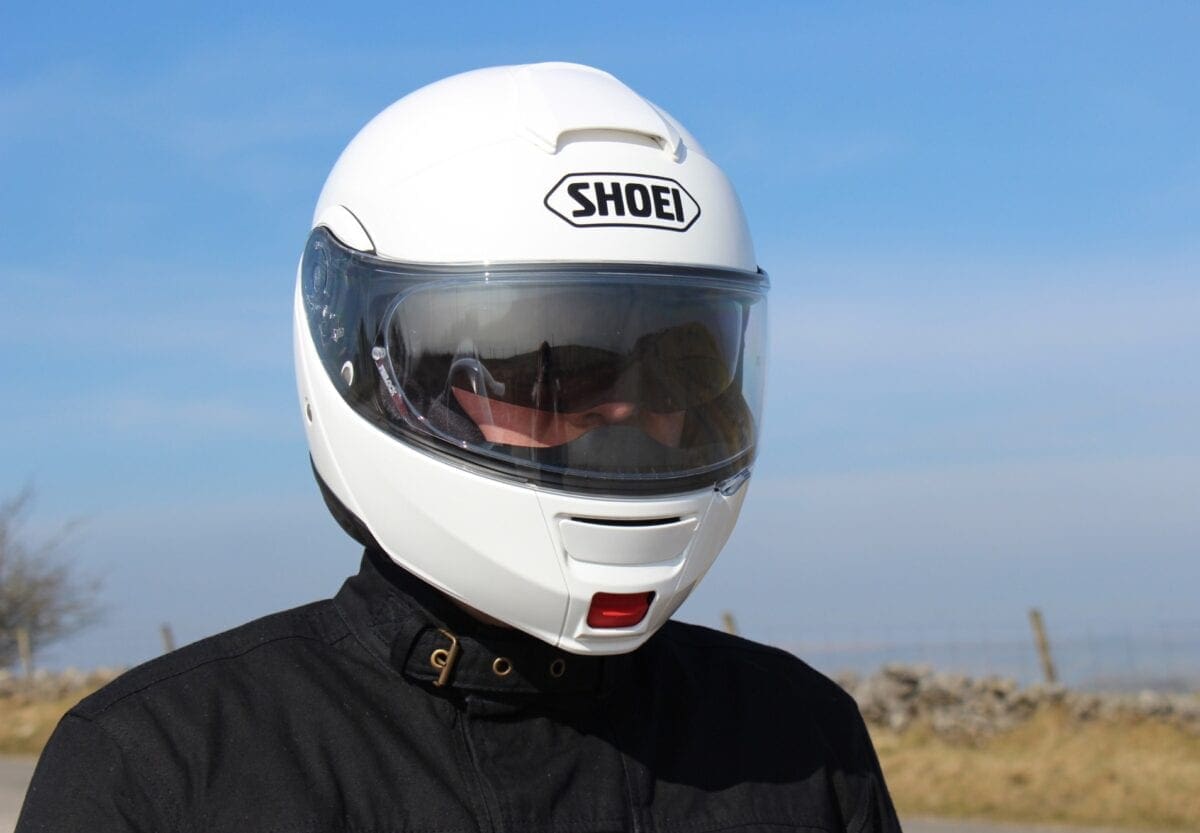 Reviewer: Mikko

RRP: From £469.99
Flip-up helmets are perfect for touring, and the Shoei Neotec is one of the best available. The quality of components and finish is very high, from the easy to operate levers and vents to the soft and comfortable lining.
This is a very quiet helmet, which is great when you're touring and spend a long time on the bike. The ventilation is also flawless, helping you to keep a cool head on the road. And best of all, this is a very comfortable helmet that you could happily wear all day.
To top it up, the helmet features a Pinlock-ready visor and an internal drop-down sun visor, which means that your vision will not be impaired come rain or shine.
This is a great piece of kit: it's not cheap, but you get a lot of protection, comfort and convenience for your money.
Info: www.shoei.com